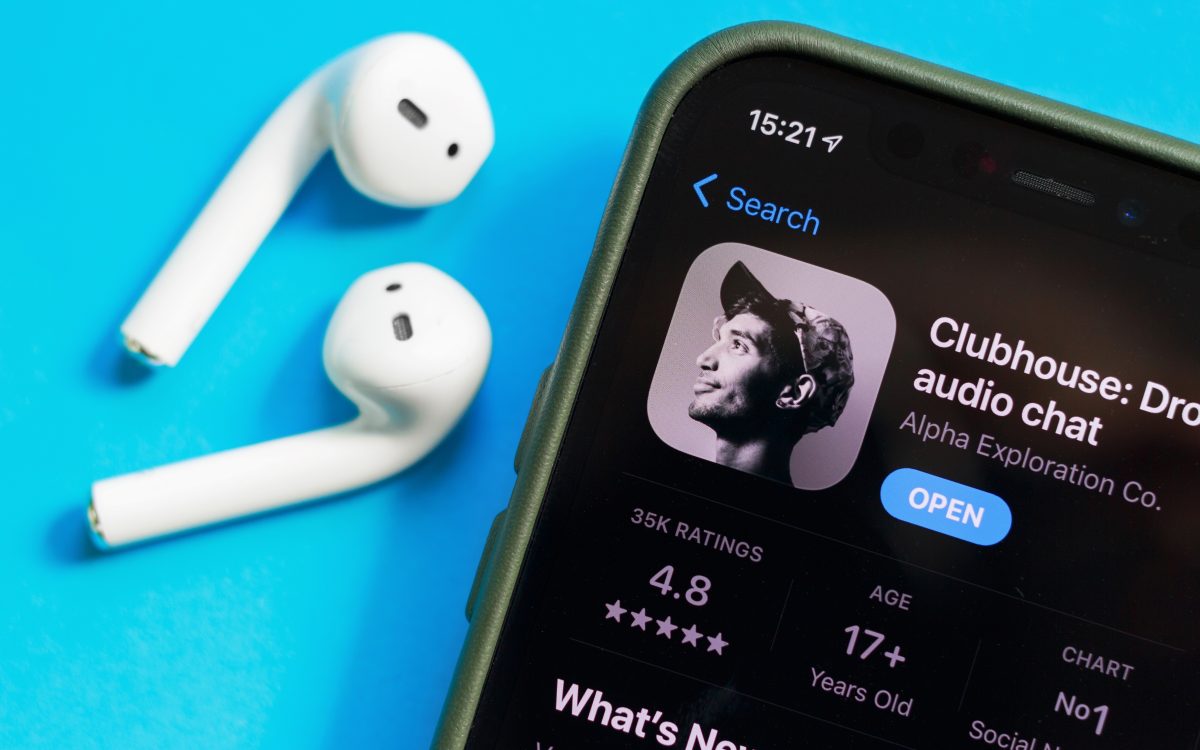 Clubhouse, a drop-in audio chat application, was launched in March 2020, when the world went into the first Coronavirus lockdown. Photo : Anton Maksimov Juvnsky, Unsplash.
Yasmina, a 20-year old Lebanese communications graduate, said she had never even fantasized about cozying up with her pet on her living room sofa to tell her country's politicians exactly what she thought of their work. 
Lebanese politicians are known to avoid answering questions and are infamous for stonewalling and long speeches displaying a series of empty metaphors. 
Yasmina joined Clubhouse to learn more about social media tricks from a room dedicated to social media experts. 
"At one point, I entered a room with former Lebanese Minister of Environment, Fadi Jreissati, and I literally pointed out every single political mistake I thought he made, and although he thanked me for my comments, and was trying to debunk every statement I had, I actually got to talk to him directly and listen to his points of view and to share mine." 
Clubhouse, a drop-in audio chat application developed by US company Alpha Exploration Co. and only available for iOS devices, was launched in March 2020, when the world went into the first Coronavirus lockdown. 
It has since evolved into a space for virtual audio hangouts, but also more controversial or serious debates in states where infringement of free speech is rampant. Syrian users have used it to discuss the ten-year-old conflict and life in exile, while activists in Saudi Arabia tackle political reform, racism, and transgender rights, despite growing fears of state surveillance.
To many, Clubhouse is a space for some daily talk, a sort of socially distanced and very serious sobhiyye, as the Lebanese call the social interaction around the traditional morning coffee with a group of friends, gossiping about daily life and politics.
But at a time of political deadlock and economic crisis, the audio-based application has been inundated with upbeat panels and debates by Lebanese users delving into how society should act to find solutions to the political deadlock that has left the country without a government since August 2020 or to the economic crisis that has plagued it since 2019. 
Experts, journalists, and expats who participate in the site's virtual "rooms" say they are creating a safe space for constructive dialogue between people who come from different political and sectarian backgrounds who either never interact or are frequently at odds.
Karine, a 23-year old young Lebanese professional who uses Clubhouse to follow discussions related to business and the start-up community, says that she would put more trust into a politician who she could see was active on the app.
 "If I saw a politician on Clubhouse, communicating directly with the voters, and talking about the ideas they have and presenting their views, I would be more willing to trust them," she said NOW.
Clubhouse has been a welcoming place for people to listen to each other and, most specifically, to learn from and about each other, said Marwan, a Lebanese expat based in the UAE.  He said that he joined several rooms dedicated to the Lebanese diaspora, where they spoke about their experience in living abroad. 
With the country facing a rampant economic crisis and a devaluation of the local currency, emigration is one of the most popular topics discussed on Lebanese social media, and Clubhouse is not an exception. 
Bassam, another Lebanese user, joined a room on emigration: " Lebanese youth: Should I stay or should I go?" 
"The hardest thing one can do in the current state of our country is to try and convince someone not to leave Lebanon; however, leaving is not a sustainable solution. Lebanon is a country that is economically and politically open for reform… we should work on supporting local manufacturing and export our products to the world, and make use of our agricultural sector as well," one user said. 
Bassam remembers having these thoughts before he decided to look for a job abroad.
 "I remember having this train of thought when I was still in Lebanon, I was curious to enter and see how the youths in Lebanon are doing amid the crisis," Bassam said.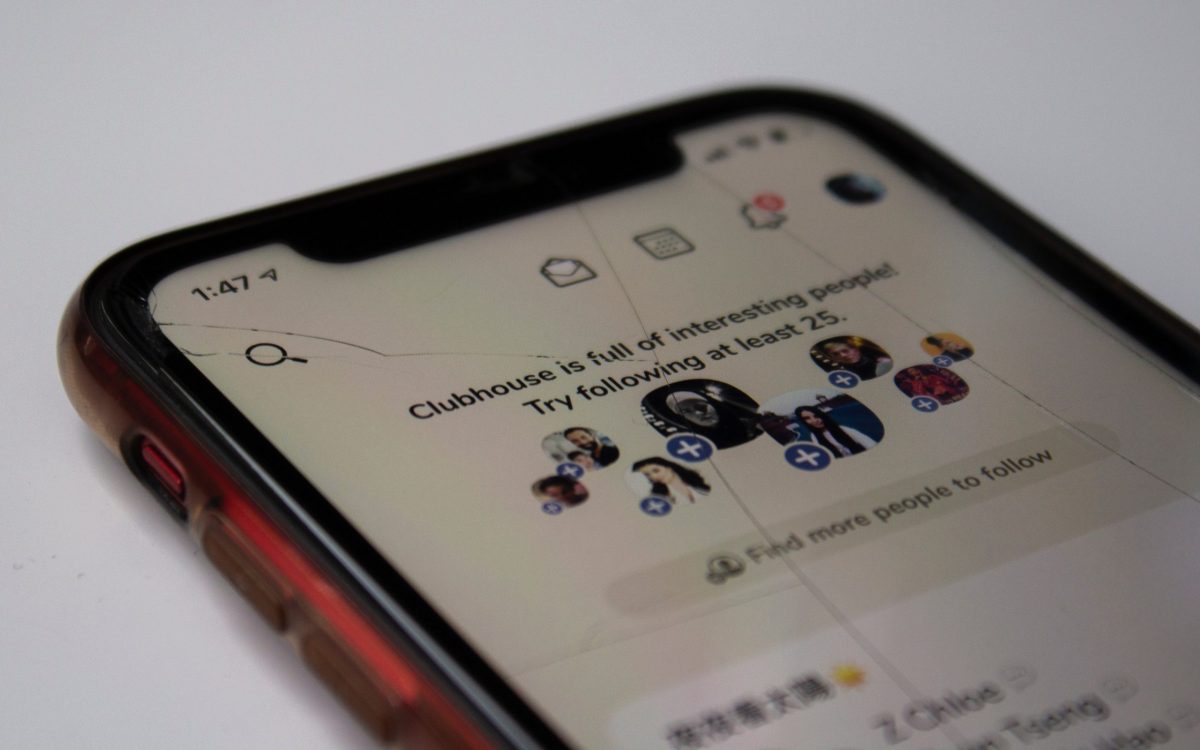 Privacy and surveillance
The app is under investigation for various alleged violations in countries where freedom of speech is restricted: privacy violations, unmoderated offensive, and aggressive language, as well as ambiguity regarding data storage.
When Clubhouse was launched in China, for instance, the app gained fast popularity and fostered political debates about citizen freedoms that Chinese youth were not able to delve into on other social media platforms like Twitter or Facebook because the Chinese government had long banned them. However, as soon as the Chinese government became aware of political discussions on the app, it was abruptly blocked by the country's online censors on February 8. 
Clubhouse co-founders claim that there are no censors on the application. Thus speakers' confidence was further buoyed by the idea that the audio of users' chats in the app is not recorded, allowing high protection of privacy. 
But the Chinese ban made some researchers wonder how private the conversations were.
"Although Clubhouse provides exciting opportunities for audio-based creators, and you may want to keep up with the social media trends, it still needs some security adjustments on codes and policy to ensure users' privacy,"  Ali Sibai, digital security consultant and internet freedom researcher told NOW. 
Sibai pointed out that Clubhouse's privacy policy indicates that the social media app can share user data with third parties without notifying the user. Still, it does not specify what kind of information will be shared and who 'the third party' actually is. He suggested that users should also be careful about what they discuss in online chatrooms and strongly urges them to refrain from sharing any confidential or personal information. 
Sibai also warned of possible online scams or inappropriate targeted marketing. 
"At the time Clubhouse is still unavailable on Android, so beware of fake Clubhouse imitations in Google Play."
Banned in parts of the Middle East
The application has suddenly offered a platform for many people to communicate honestly and reckon with their government's human-rights abuses, experts say. However, recent security concerns about Clubhouse range from technical vulnerabilities to questions about the app's underlying infrastructure. 
Since early March 2021, users in the United Arab Emirates have complained of "internet throttling," denying them full access to them. Freedom of speech activists say this is potentially signaling the start of a crackdown on the up-and-coming social platform.
In Oman, the government blocked Clubhouse on March 15, claiming that "it did not have the right permit." Nevertheless, activists saw this move as a further violation of their right to freedom of expression. #Oman_blocks_Clubhouse (#عمان_تحظر_كلوب_هاوس) was trending on social media on the same day. Many Omanis shared screenshots of the app displaying an "error message."
Anything they can't regulate they can't tolerate.#عمان_تحظر_كلوب_هاوس

— Mohammed Al-Kishri (@clash_120) March 14, 2021
Jordan was the most recent country to ban Clubhouse, as local users took to social media on March 25 to express their frustration following the application's ban. Jordanian journalist Basil Alrafaih wrote on his Facebook that "an authority that is afraid to speak, and oppresses its people on the ground and in space, cannot confront a pandemic."
Tackling the risk of disinformation
The possibility of holding conversations in virtual spaces like Clubhouse has allowed people to work around censorship in countries where freedom of expression is non-existent. 
"Initially, the idea behind Clubhouse excited me, especially since I'm personally interested in audio content. This app proved to be borderless when bringing people together to discuss a wide range of sometimes critical topics," Samya Ayish, a user, told NOW. 
But many have criticized the app for being over-saturated with blabbers and false experts, she added.  
Mahmoud Ghazayel, a Lebanese journalist who works on fact-checking and tackling misinformation online at 24 Media Studies, told NOW that the no-censorship rule may have a downside at a time when disinformation is rampant on all social media platforms. 
"As Clubhouse is reaching more users every minute, we as fact-checkers are anticipating seeing false content and more groups created to share it. But we cannot limit its spread without the help of Clubhouse itself, following previous experiences with Youtube/Facebook/Twitter," Ghazayel explained.
"On a positive note, having an application that is audio-based only might be a good thing in killing the share of false links, videos, articles, but might still be effective in talking about wrong information," Ghazayel added. 
For Ayish, however, Clubhouse being an audio-based app where users display their real voices creates more responsibility and more awareness on how people are impacted by the information and opinions shared. 
"I think listeners have more agency in judging content and filtering it," Ayish added. 
Tala Ramadan is a multimedia journalist and head of social media with @NOW_leb. She tweets @TalaRamadan