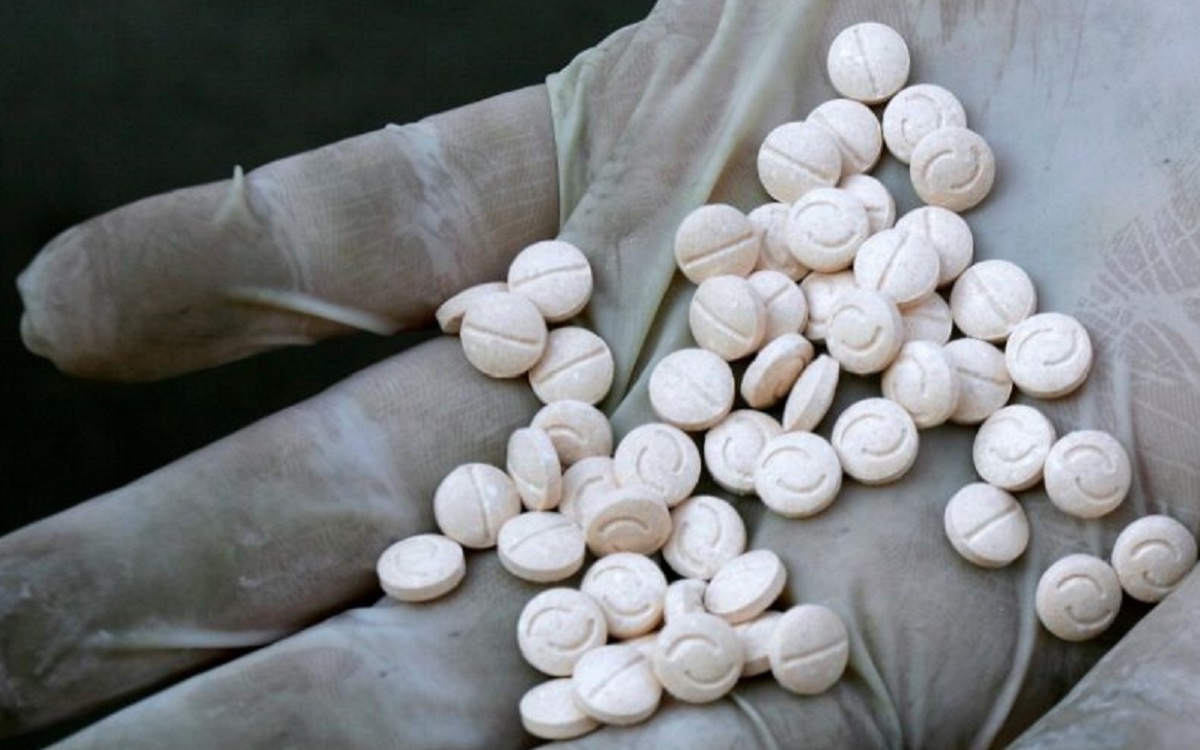 In April, customs officials in Jeddah seized 5.3 million captagon pills hidden in a consignment of pomegranates from Lebanon. Photo: NNA.
Lebanon on Sunday hailed a coordinated narcotics bust with Saudi authorities that led to the seizure of 14.4 million amphetamine pills in the Red Sea port of Jeddah, AFP reports.
Saudi customs officials found the captagon tablets "hidden in iron sheets coming from Lebanon", the official Saudi Press Agency reported on Saturday.
Lebanon's interior minister Mohammed Fahmi praised "the coordination between the Lebanese internal security forces and the Saudi forces, which led… to seizing" the smuggled captagon.
In a statement on Lebanon's National News Agency, Fahmi added that the shipment came from the Syrian port of Latakia and passed through Beirut port using a forged Greek certificate.
In April, customs officials in Jeddah seized 5.3 million captagon pills hidden in a consignment of pomegranates from Lebanon.
In the same month, Saudi Arabia announced it was suspending fruit and vegetable imports from the country, saying shipments were being used for drug smuggling and accusing Beirut of inaction.
The decision was a blow to Lebanon, which is embroiled in its worst economic crisis since the 1975-1990 civil war.
Lebanon has urged Saudi Arabia to rethink the ban.
Captagon is an amphetamine manufactured in Lebanon and probably also in Syria and Iraq, mainly for consumption in Saudi Arabia, according to the French Observatory for Drugs and Drug Addiction (OFDT).
Saudi Arabia has taken a step back from its former ally Lebanon in recent years, angered by the influence of Lebanese Shiite movement Hezbollah, which is backed by Riyadh's rival Tehran.
Since the Saudi ban, Lebanese security forces have cracked down on the amphetamine trade and production in Lebanon in order to cooperate with Saudi authorities and restart the produce trade. The financial crisis has seen the Lebanese pound drop over 10 times in almost two years, leaving Lebanese economy hungry for foreign currency.
On June 18, a large quantity of captagon pills was confiscated in the Beirut port.
"The millions of captagon pills that were seized were destined for the city of Jeddah in Saudi Arabia," Interior Minister Mohammad Fahmi said on Friday.
"I ask all countries to trust Lebanon as in the past, and all the Lebanese should cooperate with the Lebanese authorities to restore confidence in their country."
On June 4, the Lebanese Army announced that it had raided two drug-manufacturing factories in the Hezbollah-controlled town of Bouday, in the region of Baalbek, East Lebanon. The troops confiscated equipment and machines used in the manufacturing process as well as about 700 kilograms of hashish and 1,040 captagon pills. No arrests were made.