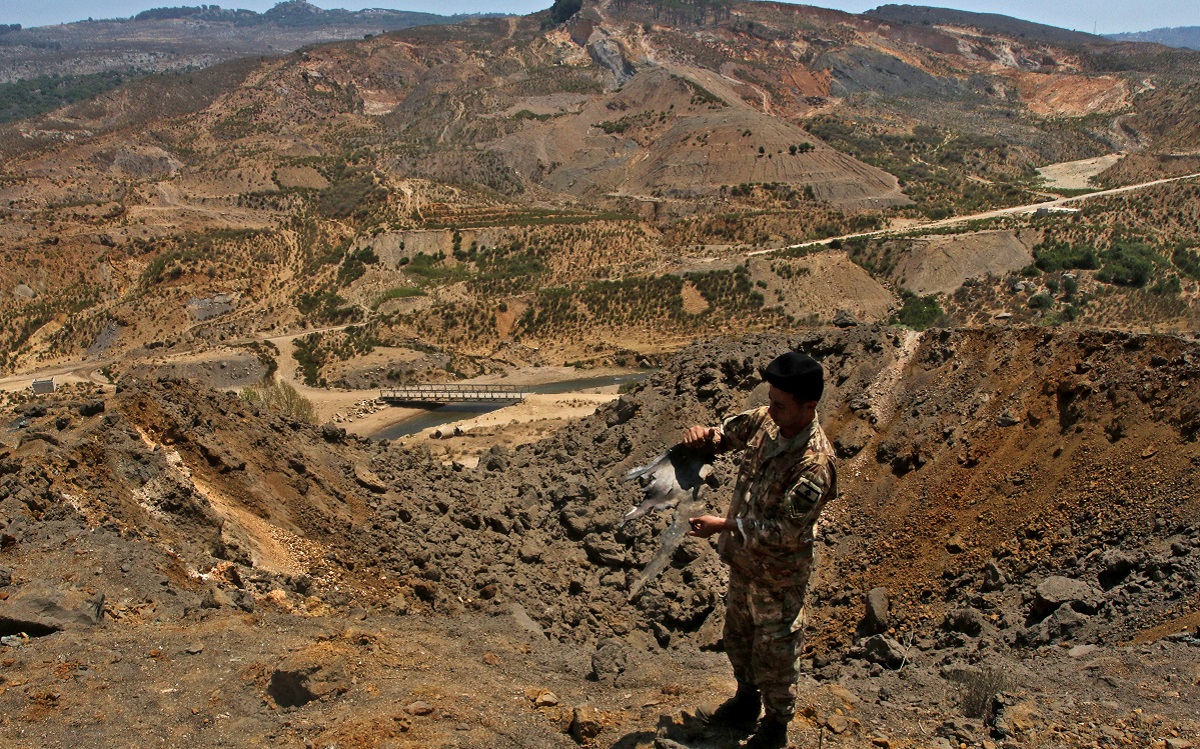 A Lebanese army soldier shows a fragment of a bomb on August 5, 2021, next to a crater on the border with Israel in the Mahmoudiye Farms on the Khardali river in southern Lebanon, which was targeted last night by Israeli strikes overnight. The Israeli air force said it carried out its first air strikes on neighbouring Lebanon in seven years Thursday following a second day of rocket fire across the border. Photo: Mahmoud Zayyat, AFP
A Hezbollah rocket attack against Israel on Friday drew an escalation of the conflict, two days after a rocket attack from South Lebanon led to the first Israeli airstrikes since 2014, AFP reports.
Israel said it was ready for an "escalation" on the Lebanese border after an exchange of fire with Shiite militant group Hezbollah but played down the prospects of all-out war.
"We believe that neither Hezbollah wants a full-out war, and we definitely do not wish to have a war," an Israeli army spokesman, Amnon Shefler, told journalists.
"We do not wish to escalate to a full war, yet of course we are very prepared for that and we will not allow these acts of terror to continue and we will do what is needed," he said following Hezbollah rocket fire into Israel that prompted retaliatory shelling.
The UN Interim peacekeeping force in South Lebanon called for an immediate ceasefire.
Follow our live updates on our website or our Twitter account, @NOW_leb.