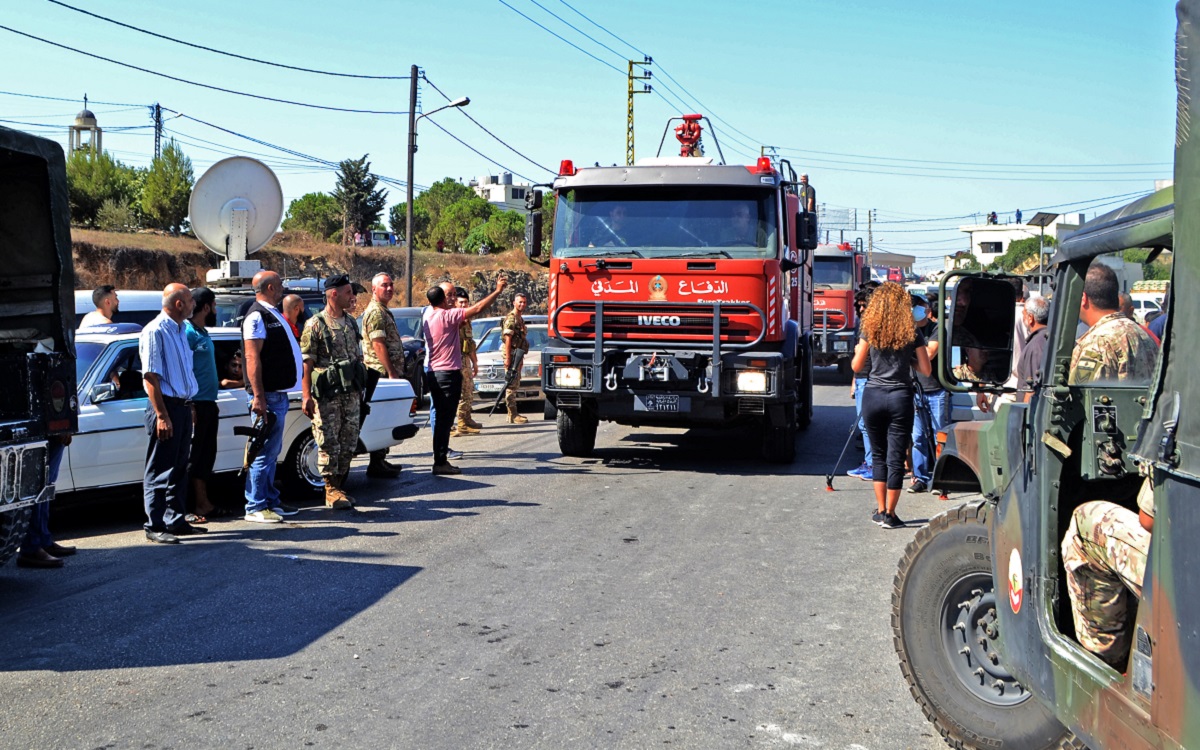 Army soldiers and firefighters at the site of a fuel tank explosion in the village of Tlel in Lebanon's northern region of Akkar. Pthoto: Fathi al Masri, AFP
At least 28 people were killed and nearly 79 others injured when a fuel tank exploded in northern Lebanon Sunday, burning crowds scufflings for gasoline in al-Talil, Akkar.
The tragedy overwhelmed medical facilities and spurred a search for the missing.
"Our teams have transported 20 dead bodies … from the fuel tanker explosion" to hospitals, the Lebanese Red Cross said on Twitter.
It added that 79 other people were injured during the blast.
The wounded were transported to hospitals in Tripoli and Beirut, as the medical facilities are already struggling to keep lights on due to lack of fuel for generators and face drastic shortages of medicine.
Follow our live updates.