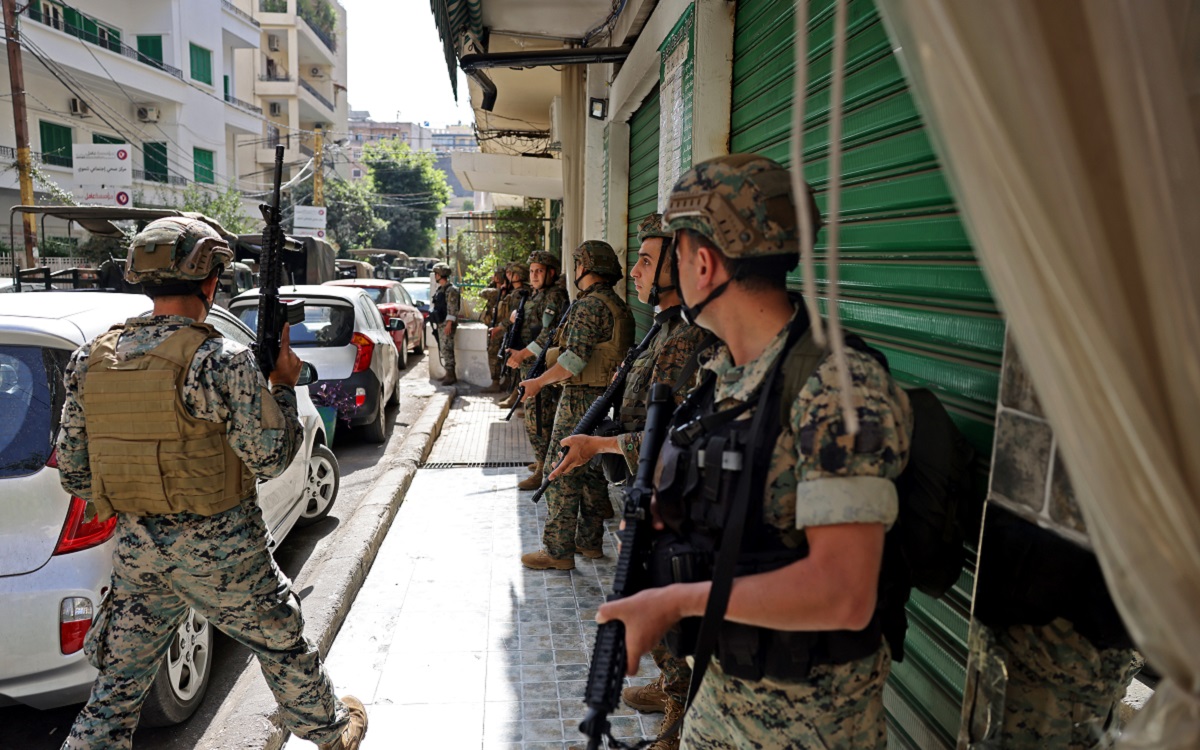 Lebanese Army soldiers take a position in the area of Tayouneh, in the southern suburb of the capital Beirut on October 14, 2021, after clashes following a demonstration by supporters of Hezbollah and the Amal movement. Photo: Joseph Eid, AFP.
Gunfire killed one person and wounded eight at a Beirut rally organised by the Shiite Hezbollah and Amal movements to demand the dismissal of the Beirut blast lead investigator, a doctor said.
One man died of a gunshot to the head and three of the eight wounded are in critical condition, said Mariam Hassan of the Sahel Hospital in Beirut's southern suburbs.
Hezbollah and Amal supporters gathered on Thursday morning in front of the Palais de Justice for a demonstration to demand the replacement of Tarek Bitar, the judge investigating last year's cataclysmic Beirut port explosion. The protest comes after Shiite Hezbollah, Amal and Christian Marada parties pressured Prime Minister Najib Mikati's cabinet to fire Bitar.
The investigative judge summoned for questioning two Amal MPs, Ghazi Zeaiter and Ali Hassan Khalil, as well as Future Movement MP Nohad al Mashnouk as suspects in the Beirut blast, where they are charged with negligence.
Hezbollah chief Hassan Nasrallah slammed the investigation in a speech on Monday evening calling it politicized. On Wednesday, Hezbollah also accused the United States of interfering with the probe.
Follow our Live blog for updates.  Find us on Twitter, Facebook and Instagram for more updates.