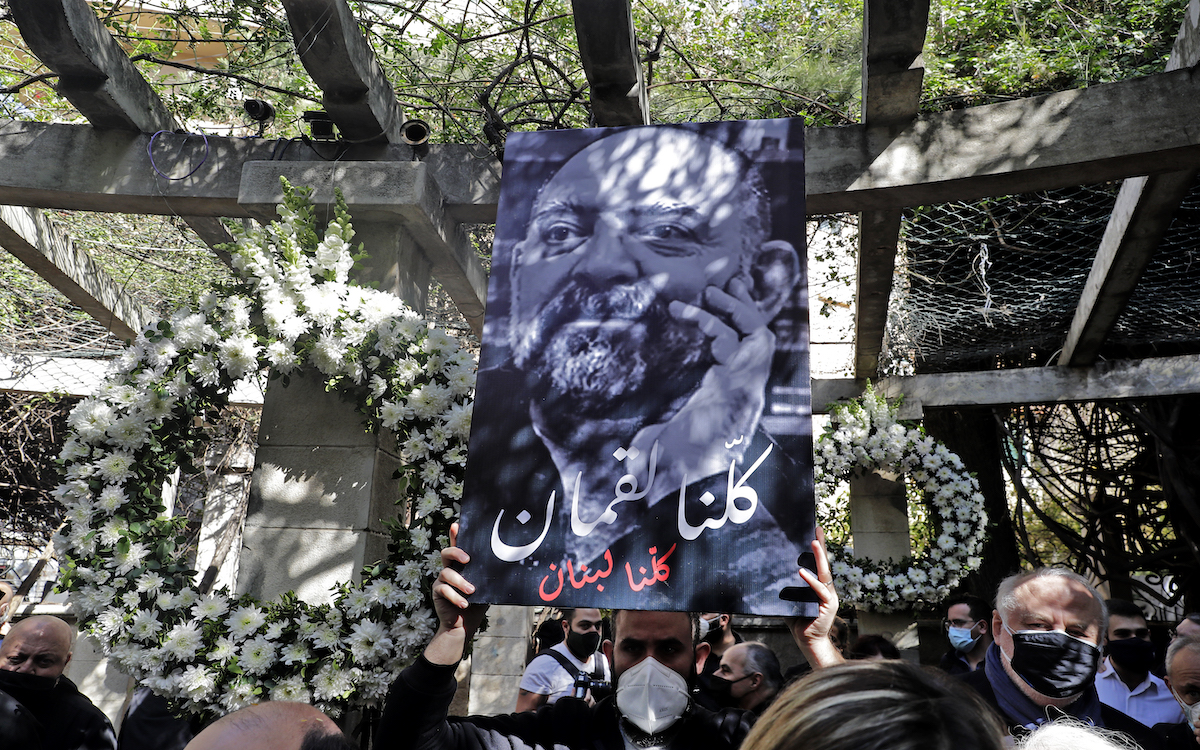 Friends and family members of slain prominent Lebanese activist and intellectual Lokman Slim (image), attend a memorial ceremony in the garden of the family residence in the capital Beirut's southern suburbs, a week after he was found dead in his car, on February 11, 2021. Photo: Joseph Eid, AFP
The Lokman Slim Foundation announced on Tuesday that the inaugural Mizan Film Festival had begun. This one-of-a-kind event centers on political assassination as its primary theme. Taking place at Mina Image Centre in Beirut from July 17-19th, this celebration of filmmaking coincides with World Day for International Justice – and Lokman Slim's birthday.
Slim, a prominent secular activist, was brutally murdered on February 4, 2021. He would have been 61 this coming Monday.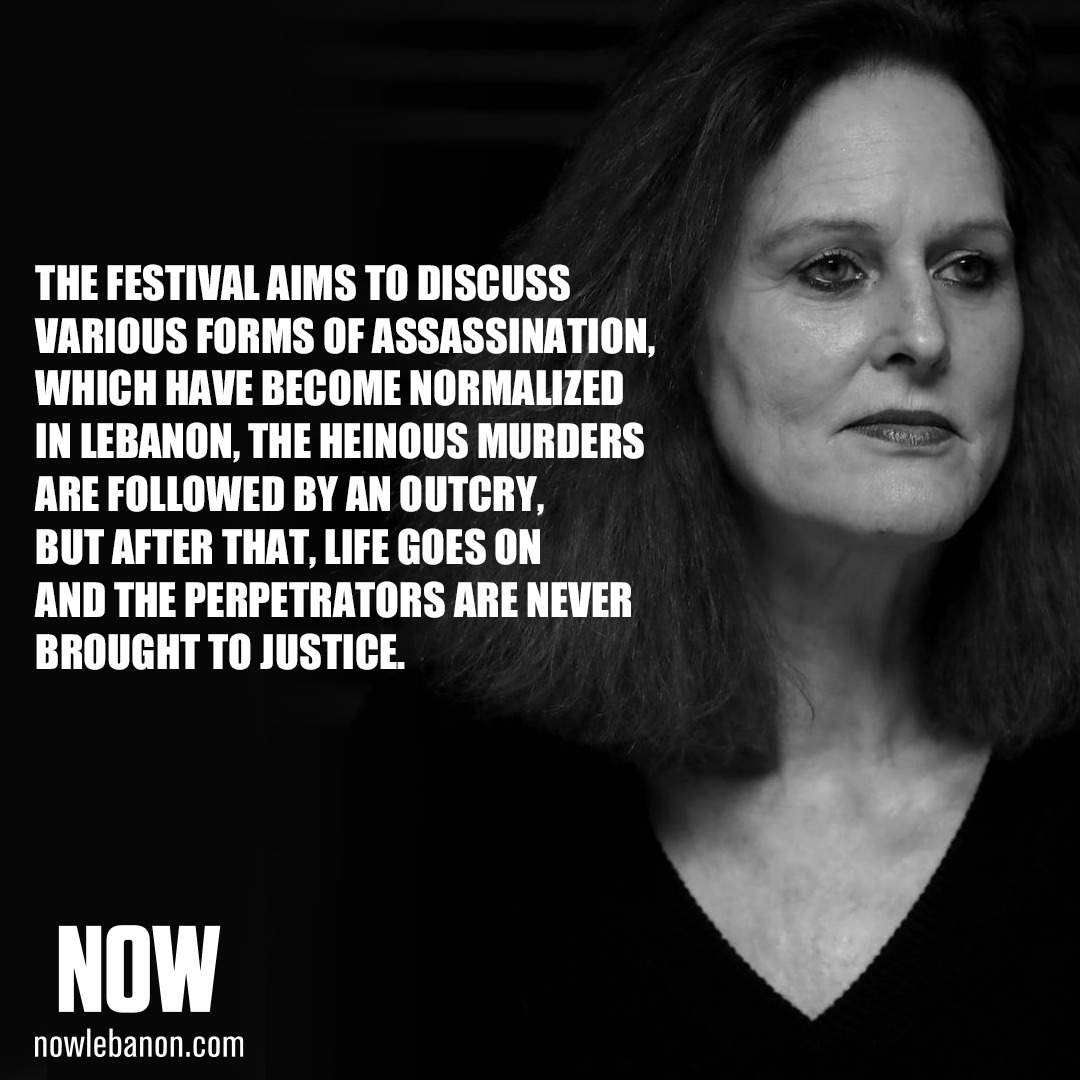 As stated by the Lokman Slim Foundation, the Mizan Film Festival has offered a special platform for the exploration of political dialogue on politically motivated assassinations.
"The festival aims to discuss various forms of assassination, which have become normalized in Lebanon," Slim's wife Monika Borgmann told NOW. "The heinous murders are followed by an outcry, but after that, life goes on and the perpetrators are never brought to justice. "
The Mizan Film Festival presents five groundbreaking films exploring assassinations in Malta, Mexico, Algeria, Lebanon, and Greece. These films will be shown for the first time in Lebanon, followed by debates examining the geographical, historical, and sociological aspects of this dark subject. The festival aims to foster collaboration and dialogue among filmmakers, critics, scholars, and activists, inspiring a shared commitment to justice and accountability. Through collective action, positive transformation is anticipated to occur.
"Political assassinations are not limited to Lebanon. They happen worldwide, and we have remarkable films to showcase the people," Borgmann said, emphasizing the global scope of the issue. She noted that art has the power to reach a wide audience and raise awareness about assassinations, particularly in Lebanese society.
"It has come to my attention that some families [not limited to Lebanon] are left without answers and have to move on from their loved ones due to the lack of accountability," she added, acknowledging the painful process of seeking justice. This absence of justice creates fertile grounds for further violence and impunity.
In light of this, the Lokman Slim Foundation has decided to organize an annual event on July 17, coinciding with International Justice Day, to commemorate Lokman's life and advocate for justice. The event serves as a reminder of the ongoing need for accountability and the pursuit of justice in cases of political assassinations.
Dana Hourany is a multimedia journalist with @NOW_leb. She is on Instagram @danahourany and Twitter @danahourany.