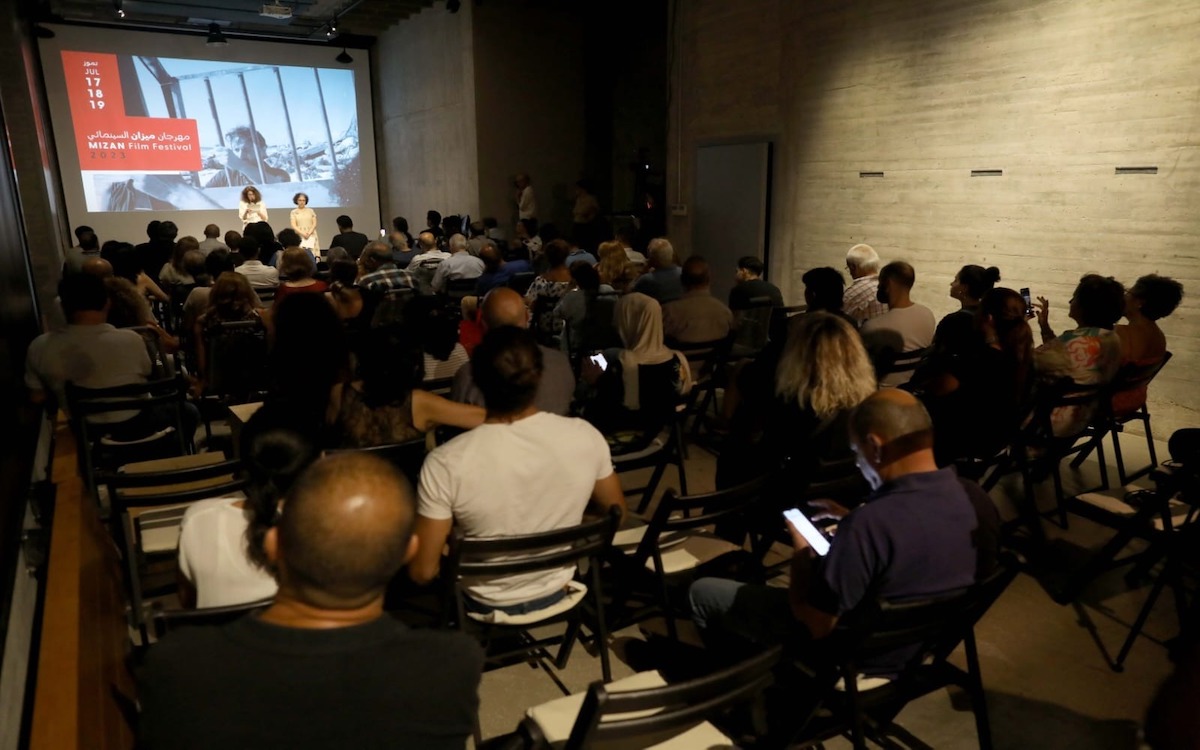 A screening during the Mizan Film Festival. Photo: Lokman Slim Foundation
In a dimly lit room designed to host approximately 100 people, a hushed silence fell over the audience as the docu-film commenced. Entitled "On a Day of Ordinary Violence, My Friend Michel Seurat," the film by the Syrian director Omar Amiralay left the viewers simultaneously saddened and shocked.
The thought-provoking documentary formed a significant part of the three-day Mizan Film Festival, thoughtfully curated by The Lokman Slim Foundation. The event focused on the theme of political assassination and took place at Beirut's Mina Image Centre from July 17-19th, coinciding with World Day for International Justice – and Lokman Slim's birthday.
"I'm very pleased with the launch," Monika Borgmann, Slim's wife and president of the Lokman Slim Foundation told NOW. "The three days saw great attendance, especially since the films are international and represent stories from different countries."
The Mizan Film Festival featured five powerful films exploring assassinations in Malta, Mexico, Algeria, Lebanon, and Greece, aiming to emphasize that this issue transcends geographical boundaries, particularly within the MENA region.
Among the attendees were the German Ambassador Andreas Kindl, his wife, and Lebanese MPs Waddah Sadek and Ibrahim Mneimneh. 
For Borgmann, the festival's significance extended beyond advocating for justice and raising awareness about political assassinations; it also underscored the power of cinema as a medium for conveying important messages. The name of the festival "Mizan" – meaning scale or balance – was suggested by Rasha al-Amir, Lokman's sister, to emphasize the importance of justice and ending the rampant culture of impunity.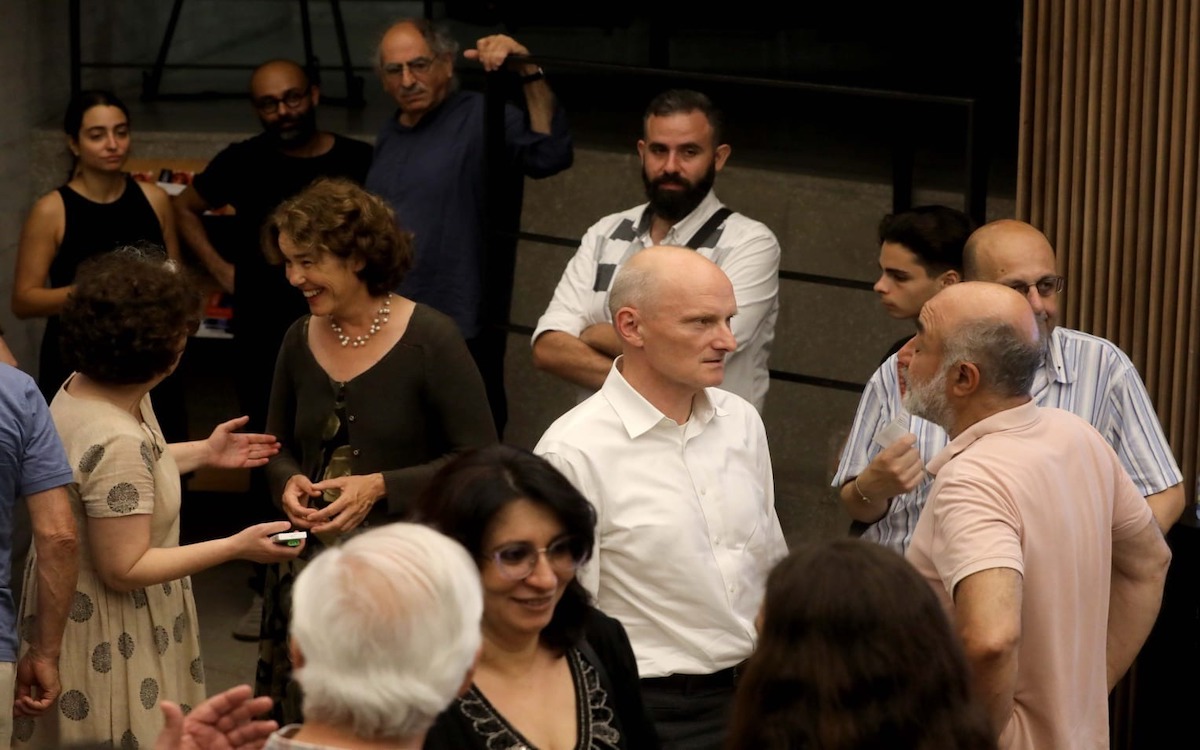 Power of Cinema 
The documentary "Project Cartel," shown during the festival, shed light on the perilous situation for journalists in Mexico, where 119 journalists have lost their lives since 2000, making it the most dangerous place in the world for members of the press, according to the Committee to Protect Journalists.
Following each film screening, engaging discussions were held, highlighting the critical role of documentaries in exposing the dangers faced by journalists. 
To reach audiences beyond the traditional journalism sphere, we need to speak different languages and cinema is one such language.
Jad Shahrour, the Communications Officer at the Samir Kassir Foundation, who moderated the discussion on the first day of the screening, emphasized the power of documentaries and films in addressing challenging subjects like political assassinations to audiences who might not otherwise engage in such topics.
"To reach audiences beyond the traditional journalism sphere, we need to speak different languages and cinema is one such language," Shahrour told NOW.
He believes that the screen serves as a medium that appeals to many, surpassing classical journalism. He notes that through films like the Project Cartel documentary, true portrayals of villains emerge, dispelling the idealistic images sometimes presented on platforms like Netflix. 
"The film festival also facilitated discussions among like-minded individuals who previously lacked the means to connect," he stated. "Additionally, it shed a light on the ongoing dangers journalists face, especially in the presence of oppressive regimes."
This topic resonated deeply in Lebanon, where journalists continue to encounter harassment and prosecution. For instance, Lebanese Journalist Dima Sadek was recently sentenced to a year's imprisonment following a lawsuit filed against her by the Free Patriotic Movement President Gebran Bassil.
In a video posted on Twitter, the 43-year-old journalist shared that she was being imprisoned for "slander, defamation, and promoting sectarianism" in relation to remarks she made in February 2020 concerning two young men attacked by loyalists of the Free Patriotic Movement in Tripoli.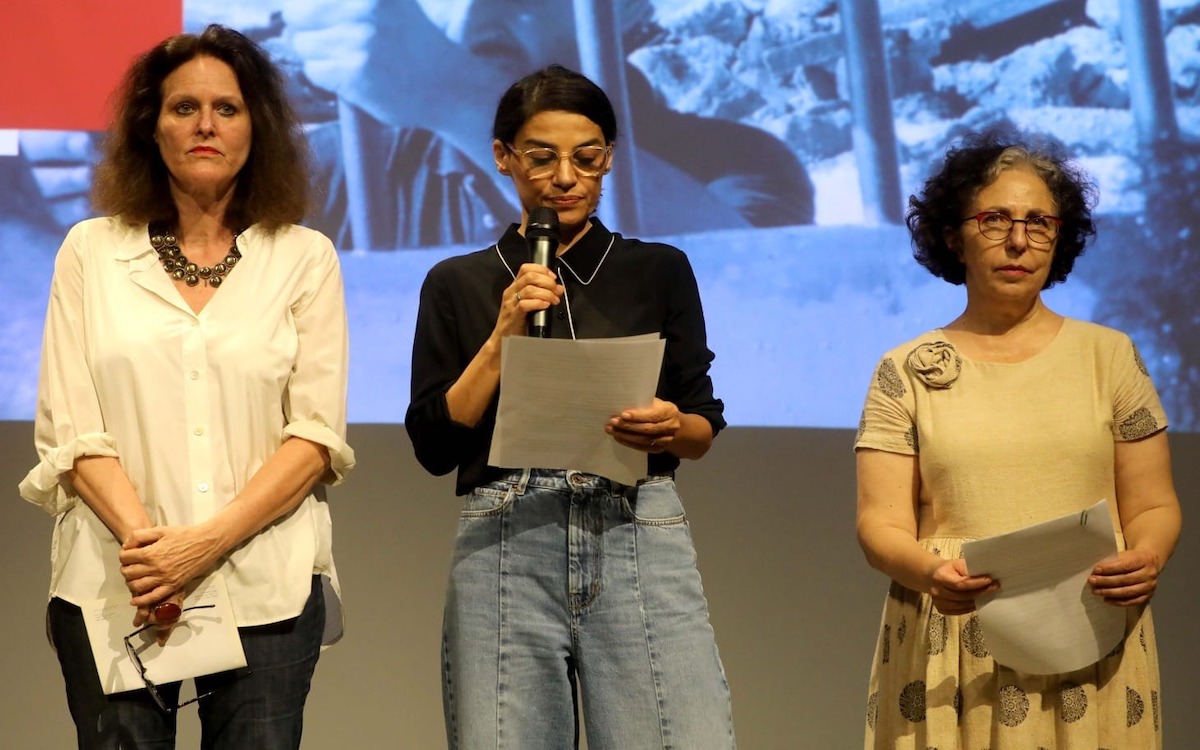 A long-standing impact
Throughout history, political assassinations have been a tool employed to stifle those who voice their opposition, stop social movements, and remove individuals of note. Tragic acts such as these not only influence the lives of those directly involved, but also produce wide-ranging repercussions across the general population. Cinema is becoming an influential avenue to address these assassinations and has served to spark open discussion with regards to them, as well as effect positive change.
The Mizan festival is a platform for filmmakers to display their films and bring to light the significance of cinema in bringing about awareness and generating dialogue on this delicate issue. This series of films and discussions was successful in facilitating meaningful conversations among audiences.
Cinema serves as an effective tool to tell the stories of political assassinations from multi-faceted angles. From the life and death of the victim, to those responsible for pulling the trigger, to the community's response, these films are able to show the audiences in vivid detail just how devastating these events truly are. By exploring all of these perspectives, the general public can gain a better understanding of both what happened in that moment and its bigger implications.
Borgmann referred to some families of the victims abandoning their pursuit of justice due to a sense of hopelessness brought about by a culture of impunity towards perpetrators.
"We are currently working on an exhibition that will concentrate on Lebanon and will widen to the wider MENA region to ensure that this phenomenon is mentioned everywhere and not overlooked," Borgmann said.
The Mizan Film Festival highlights the potential of film to effect change and bring awareness to pertinent and sensitive issues such as political assassinations. Not only does it give viewers an opportunity for entertainment and learning, but also a platform to discuss and advocate against injustice. This thought-provoking festival serves as a reminder that films can be influential in sparking conversations about these matters, ultimately leading towards a more knowledgeable and compassionate society.
Dana Hourany is a multimedia journalist with @NOW_leb. She is on Instagram @danahourany and Twitter @danahourany.