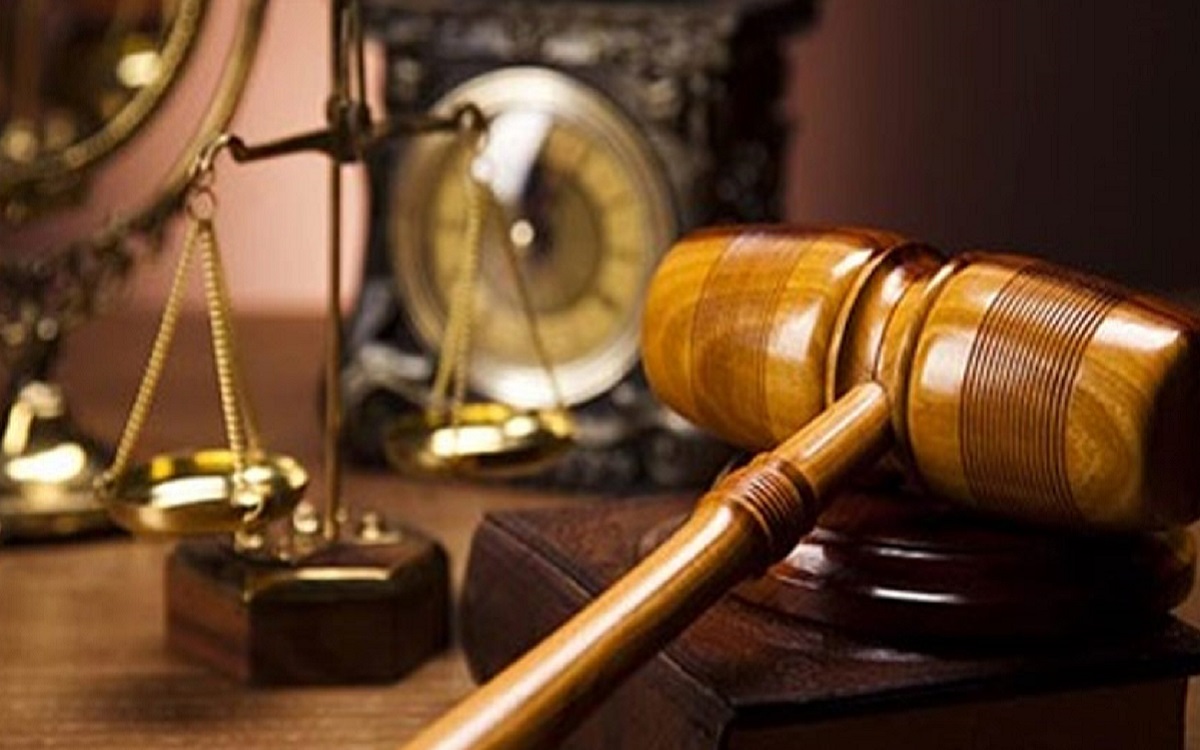 Judge Ghada Aoun, seen as a close ally to President Michel Aoun (without being related), has been at the core of several controversies over corruption cases in the past three years. Photo: Courtesy of the National News Agency.
Supporters of Mount Lebanon prosecutor Ghada Aoun, who defied a decision dismissing her from an investigation into possible currency export breaches, scuffled with riot police on Wednesday in the northern Beirut suburb of Awkar. 
The clashes occurred as the investigator was attempting to get access into the Mecattaf money exchange company offices to obtain financial records as part of a controversial investigation into alleged withdrawals of US dollars from the market and shipping the funds abroad. 
A brave judge as Ghada Aoun We must all support her to fight the corruption #كلنا_غاده_عون pic.twitter.com/77ZYruRG5F

— Guitta (@guittansabbagh) April 17, 2021
Despite State Prosecutor Ghassan Oueidat dismissing her from the case, Aoun proceeded to stage several raids on the currency exchange company. In one of the raids, she was accompanied by supporters of the Free Patriotic Movement, the largest Lebanese Christian party led by president Michel Aoun's son-in-law Gebran Bassil. 
Wednesday's raid and scuffles came a day after the Lebanese Higher Judicial Council referred Aoun to the Judicial Inspection for investigation and demanded that she abide by the state prosecutor's decisions.
In a statement released on Wednesday, the Free Patriotic Movement condemned the security forces ' "assault on peaceful demonstrators who were on the public road without infringing on public or private property or attacking any security personnel".
The statement said the protest was a peaceful, civilized and democratic expression of their right to recover the looted Lebanese funds and allow the judiciary to complete its investigations to find out the fate of the funds transferred abroad "without any moral, professional or legal standard".
Watch: Judge #GhadaAoun's supporters attack MTV correspondent https://t.co/wpLugLMubD

— MTV English News (@MTVEnglishNews) April 21, 2021
Judge Aoun, 64, has been at the core of several other controversies in the past three years. In 2019, she indicted former Prime Minister Najib Mikati, his son and nephew with "illegal enrichment" relating to state-subsidized housing loans which the former PM allegedly obtained illegally from Bank Audi. A week later, Judge Aoun faced "disciplinary action", with State Prosecutor Ghassan Oueidat, urging security institutions to stop referring cases to her. 
On January 28, Judge Aoun also charged Central Bank governor Riad Salameh with dereliction of duty and breach of trust related to his management of subsidized dollars. The case is allegedly related to the Mecattaf currency exchange located in Awkar, north of Beirut. 
The rift between Aoun and Ouaidat has led to clashes between supporters of the two prosecutors on Monday night, as she was testifying at the Higher Judicial Council. Aoun's supporters identified as Free Patriotic Movement members and sympathizers, while Ouaidat's were from Prime Minister-designate Saad Hariri's Future Movement. 
Aoun's supporters see her as an incorruptible prosecutor, while others accuse her of bias towards President Michel Aoun and the Free Patriotic Movement. The Free Patriotic Movement website featured on Tuesday an editorial in support of Judge Aoun calling her rivals "the mob of Al Capone" and comparing her to Elliot Ness, the detective in charge of Capone's case.