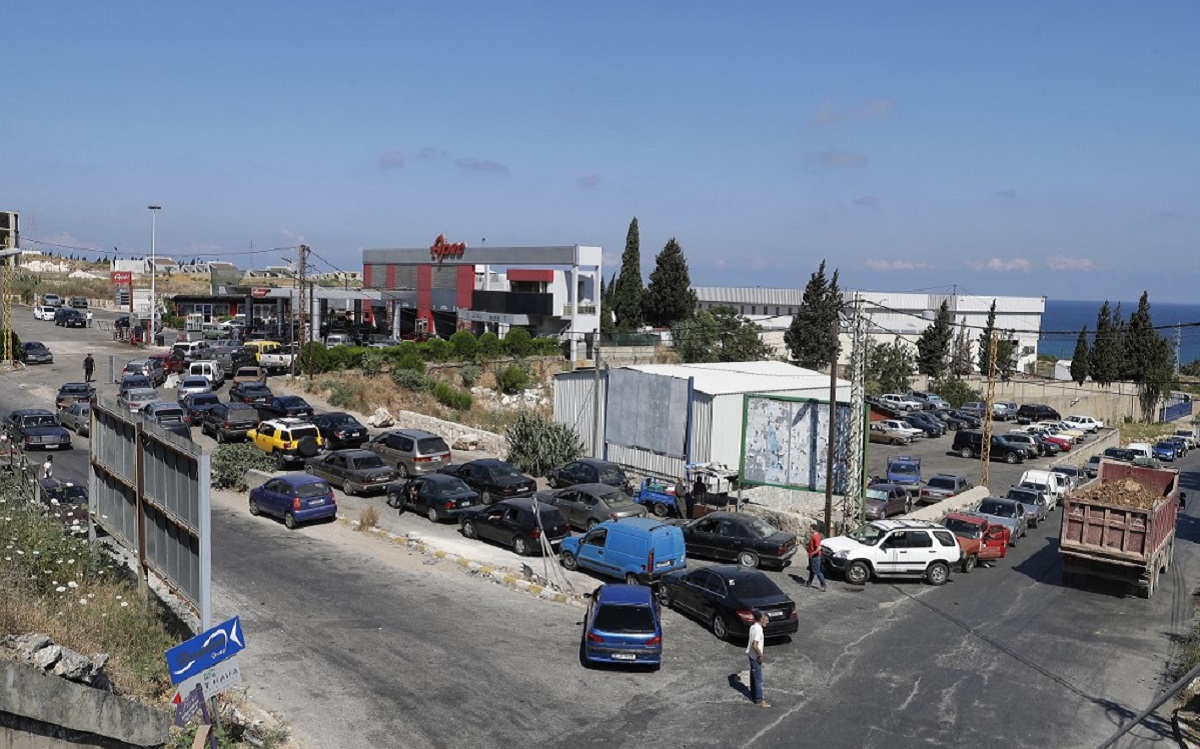 Vehicles queue-up at a petrol station in the Balamand area on the coastal highway linking Lebanon's capital to the country's north, on June 21, 2021, amid dire shortages due to an ongoing economic collapse. Photo: Joseph Eid, AFP.
A group of men in the town of Al Bireh, Akkar region, North Lebanon, on Tuesday intercepted and seized a tanker loaded with diesel to protest "against the running out of fuel in the petrol stations in town, the stopping of electricity subscription generators."

The group announced that it will not allow any fuel tanker to cross the town unless the gas stations in Bireh are full, the NNA reports. 
During the past weeks, Lebanese drivers have been lining up for hours at gas stations to fill their tanks, as some petrol stations have been rationing subsidized fuel, only allowing purchases of 20,000LBP per car. 
Several incidents, including armed assaults and fistfights, have taken place during the long wait. On Monday, a man was shot and wounded in Tripoli, North Lebanon, after a fistfight and a shooting sparked at a gas station in the city.
The representative of Lebanon's fuel distributors Fadi Abou Shakra said that owners of at least 140 petrol stations refused on Tuesday to refill their stocks and sell fuel unless they were ensured protection from angry motorists, the NNA reported. 
As the economic crisis deepens and the Bank of Lebanon (BDL) is fast running out of foreign currency, fuel distributors have difficulties in securing the credit lines to purchase gas and diesel.  
Gas station owners have requested the government to allow them to sell fuel at the so-called commercial dollar rate, 3,900LBP/$. 
But Abou Shakra told MTV that petrol station owners were still waiting for a government decision. 
MTV also quoted sources in the industry saying that distributors can ensure only 60 percent of the quantity of fuel needed in Lebanon and that the stocks would run out within a week.