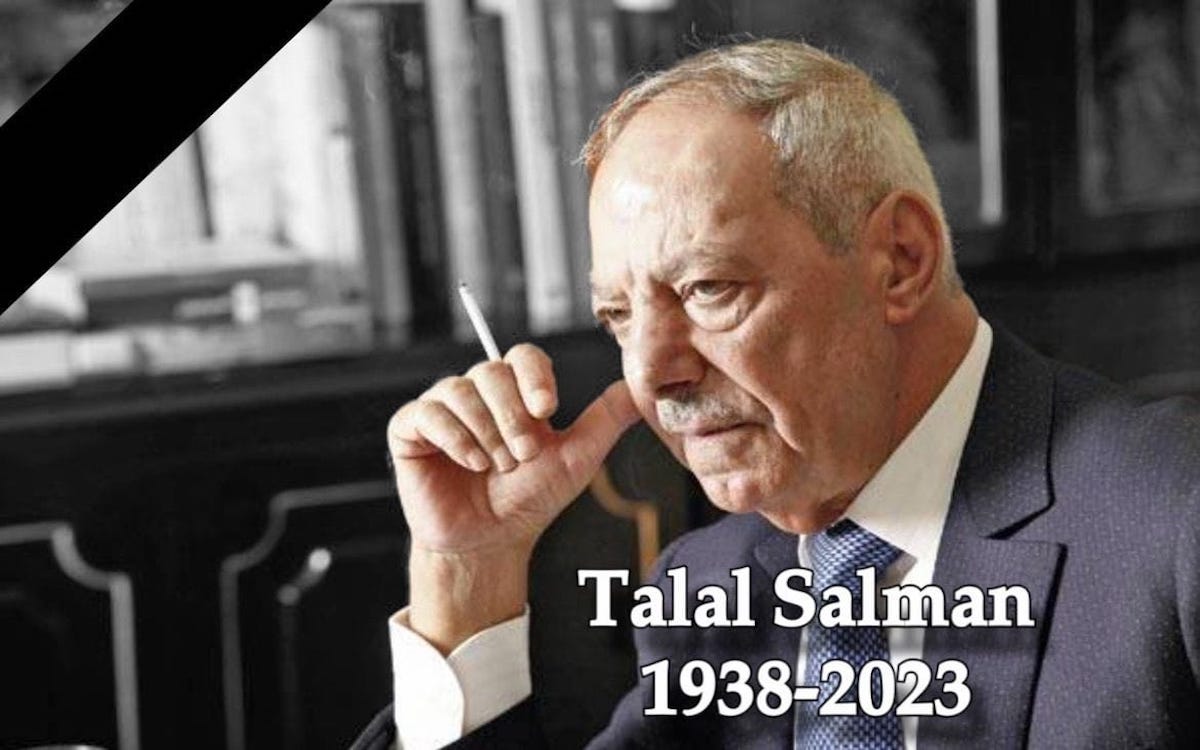 After more than 50 years as a journalist, Talal Salman has died at the age of 85.
Salman started his career at the end of the 1950s working as a proofreader, to eventually become the founder and head of one of Lebanon's largest news outlets.
He first started publishing the Lebanese daily Assafir in March 1974 with the newspaper, which ran under the  duel slogans of "the voice of Lebanon in the Arab world and the voice of the Arab world in Lebanon" and "the voice of the voiceless."
The newspaper quickly became one of the biggest in Lebanon, with many looking forward to his editorials, titled "On the road,"  notorious for a mixture of a firm grasp on the politics and a firmness in his beliefs – which would lead to an assassination attempt in 1984 that he survived.
For decades Salman ensured that anyone looking for a copy of his newspaper got one, until he ultimately decided to shut it down on December 31, 2016, although he continued to publish his "On the road" editorials online.
Salman was well-known for the constant dialogues that he held with various leaders and officials throughout the Arab world.
He wrote several books on a variety of topics, many of them pan-Arab in nature, throughout his expansive career.
Salman's funeral will be held on August 26 in his hometown of Shamstar.
Nicholas Frakes is a senior reporter with @NOW_leb. He tweets  @nicfrakesjourno.