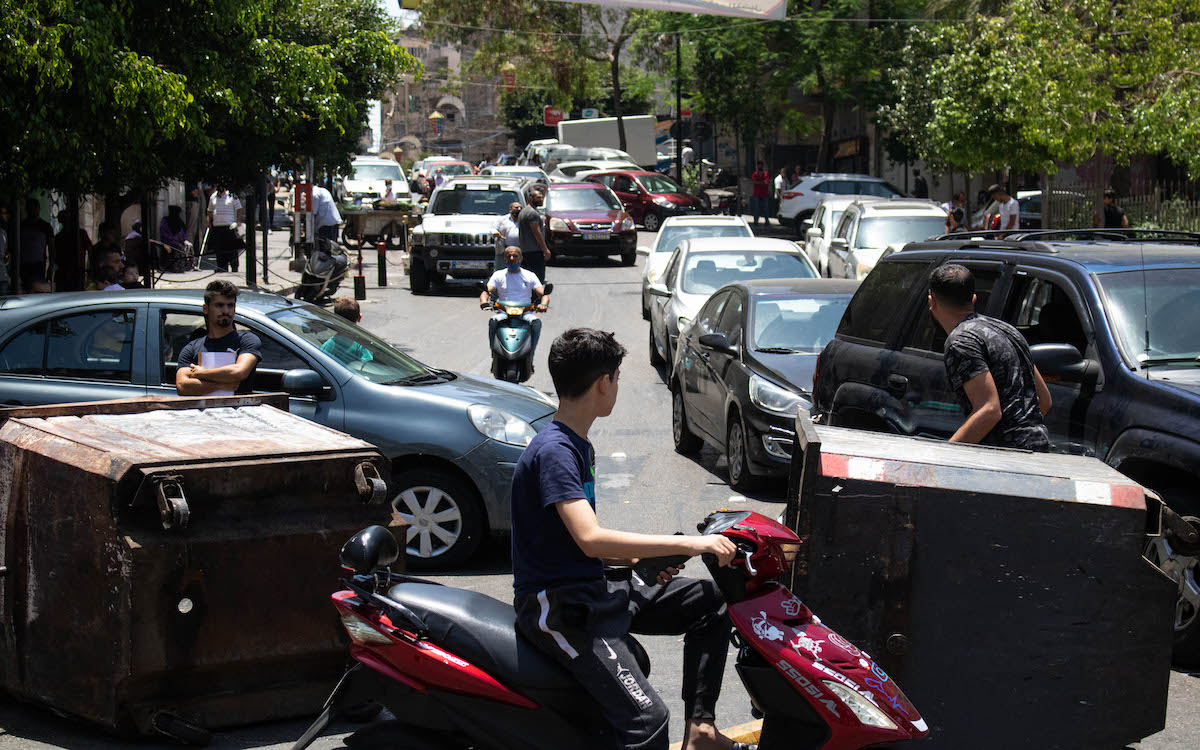 Cars became backed up during the protest as they were unable to get through the roadblocks and, when they could, would have to turn around and find an alternative route. Photo: Nicholas Frakes, NOW.
Demonstrators blocked traffic in the Corniche el-Mazraa neighborhood of Beirut on Friday to protest the devaluing of the Lebanese pound, the drastic increase in prices and the deteriorating living conditions.
The protest came as pharmacies announced they were going on a strike due to medicine and baby formula shortages, motorists lined up for hours at gas stations across the country and the local currency hit the 15,000 LBP/$ threshold.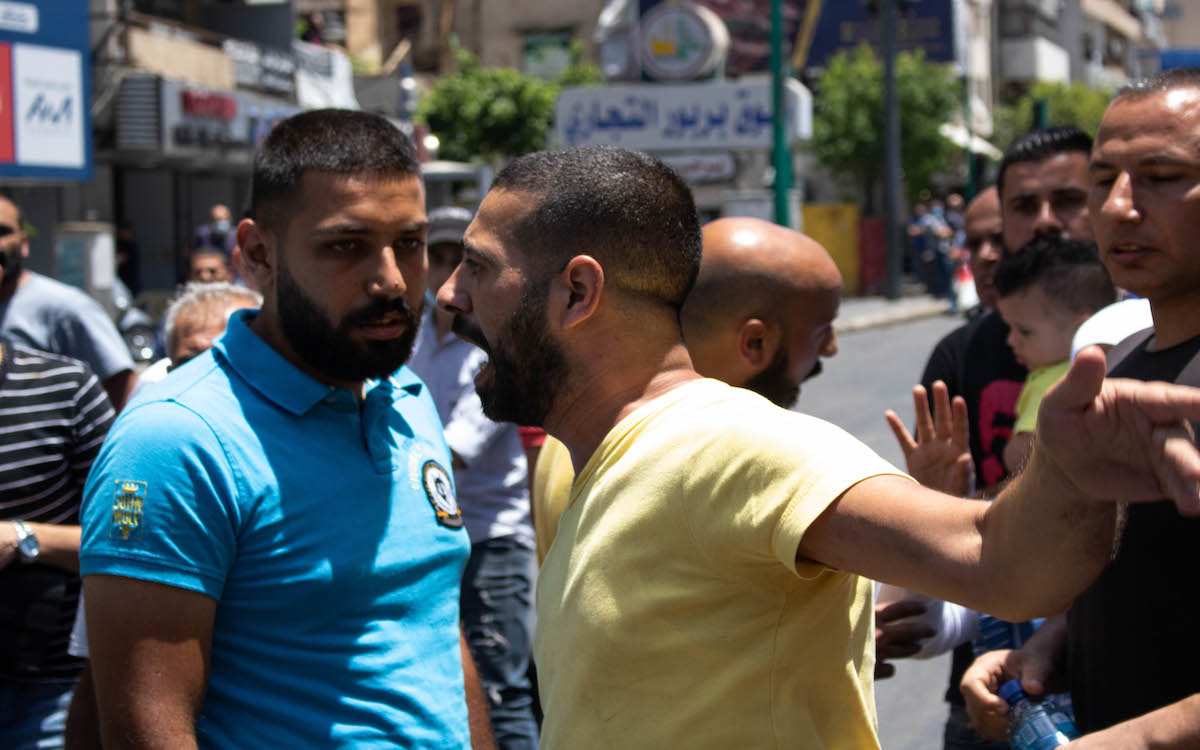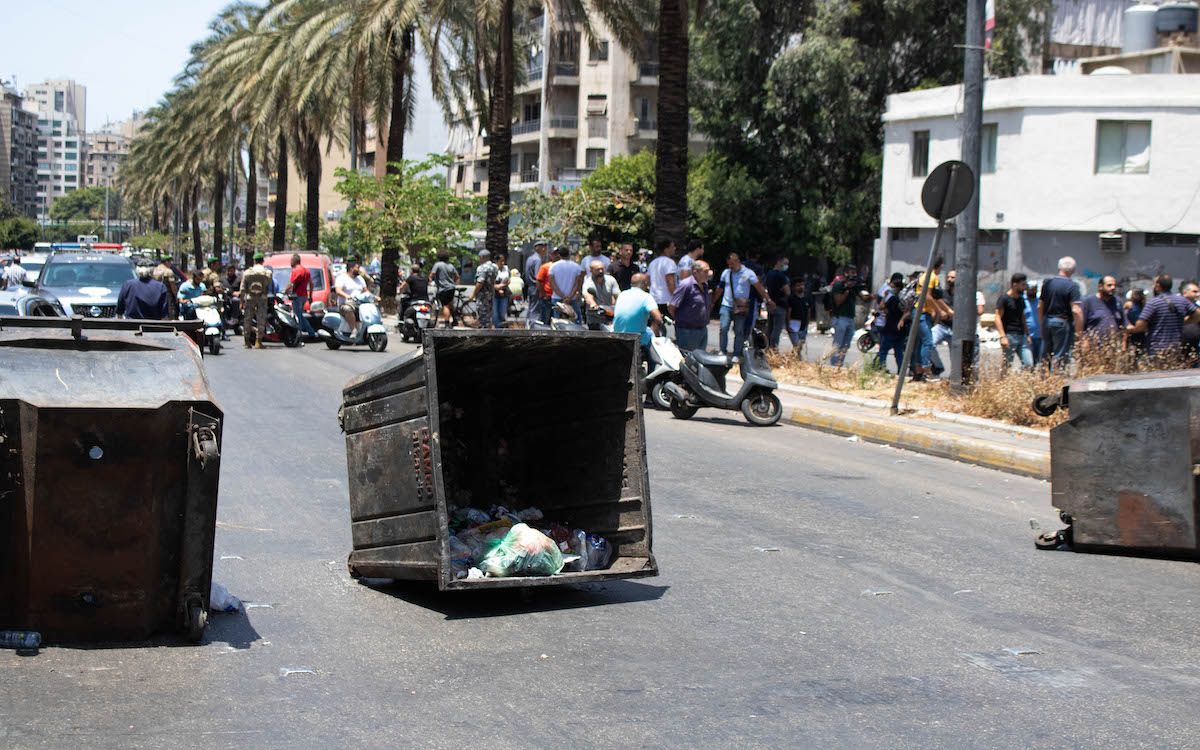 The protesters used their motorcycles and dumpsters to block off the intersection with police and the army directing oncoming cars away from the area.
Even as drivers honked their horns and yelled at the protesters to let them through, the men refused to move.
"We can't get the basic things that we need for our kids," Mohammed Shaeb, a protester blocking the road with his wife and child, told NOW. "For that reason, we came down to the streets and we will be here until there is a solution."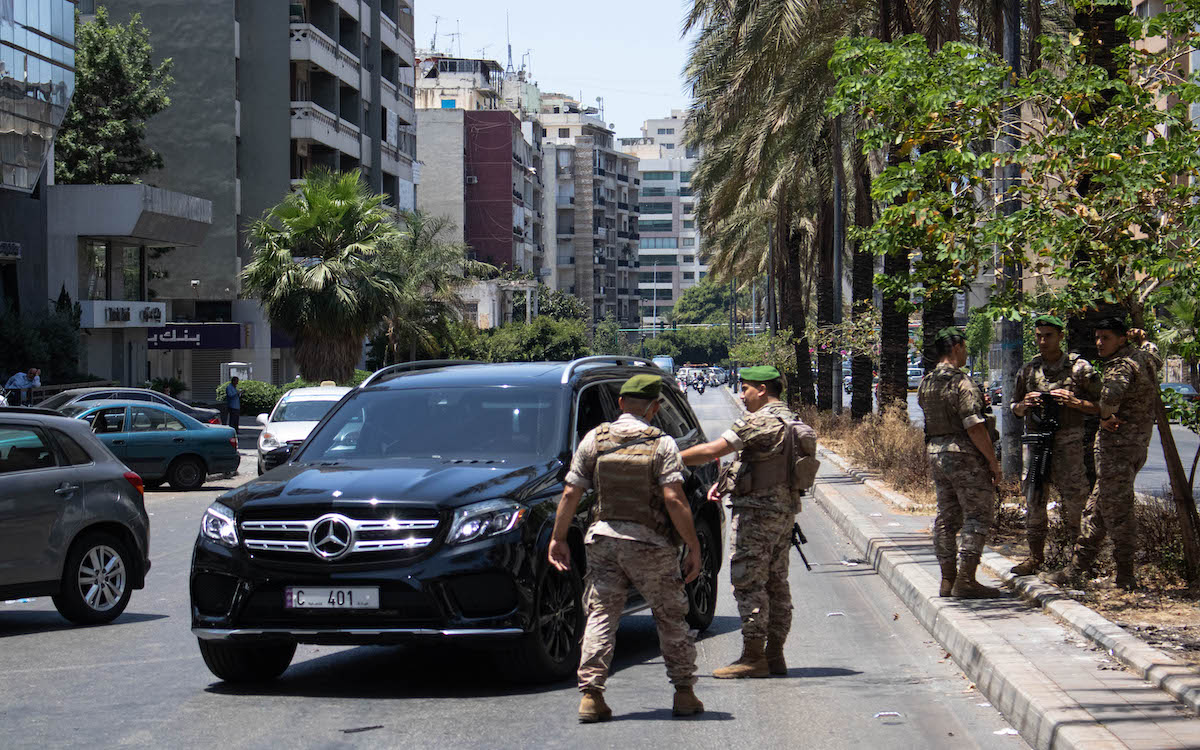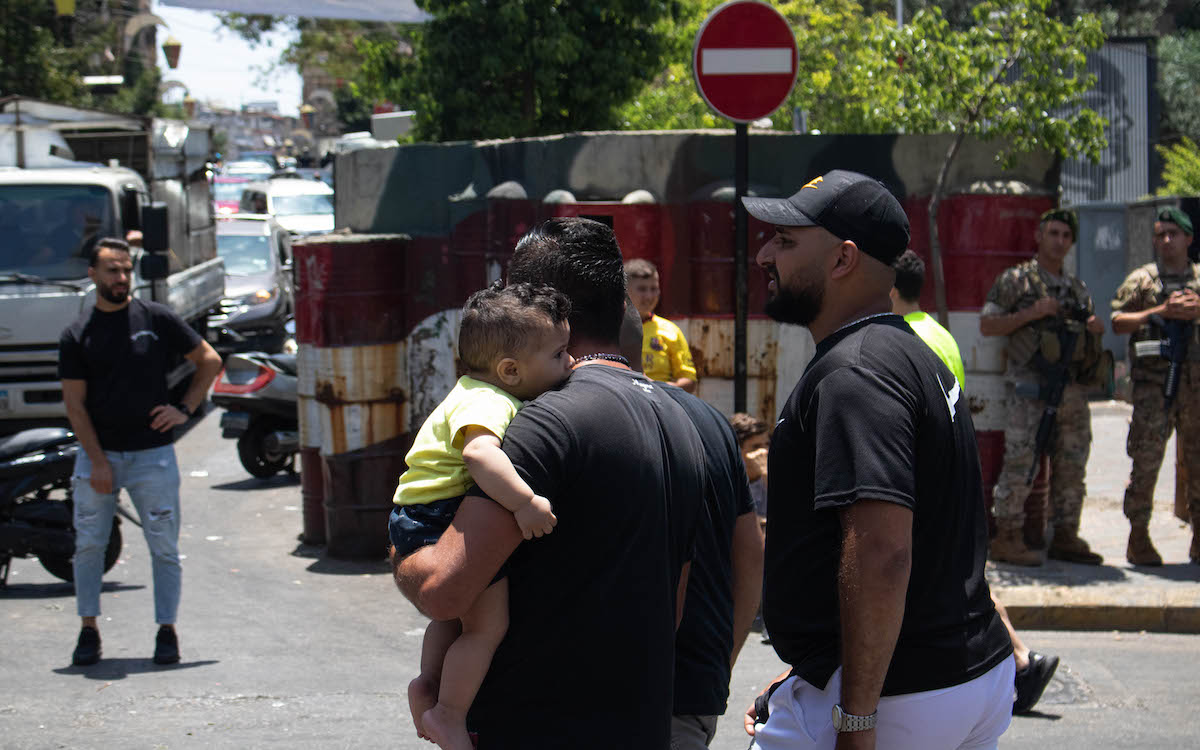 For many Lebanese, their ability to purchase basic necessities has been severely undercut by the economic crisis that worsens almost daily which sees the value of the lira continue to drop as prices continue to rise.
"Everything in Lebanon is imported," another protester told NOW. 
"We don't make anything except for fruits and vegetables. How does the world expect us to live? Milk for babies? There is none. Meat? There is none. Fruits and vegetables are expensive. If you want to buy clothes for your children, you can't. If you want to buy clothes for yourself, you can't."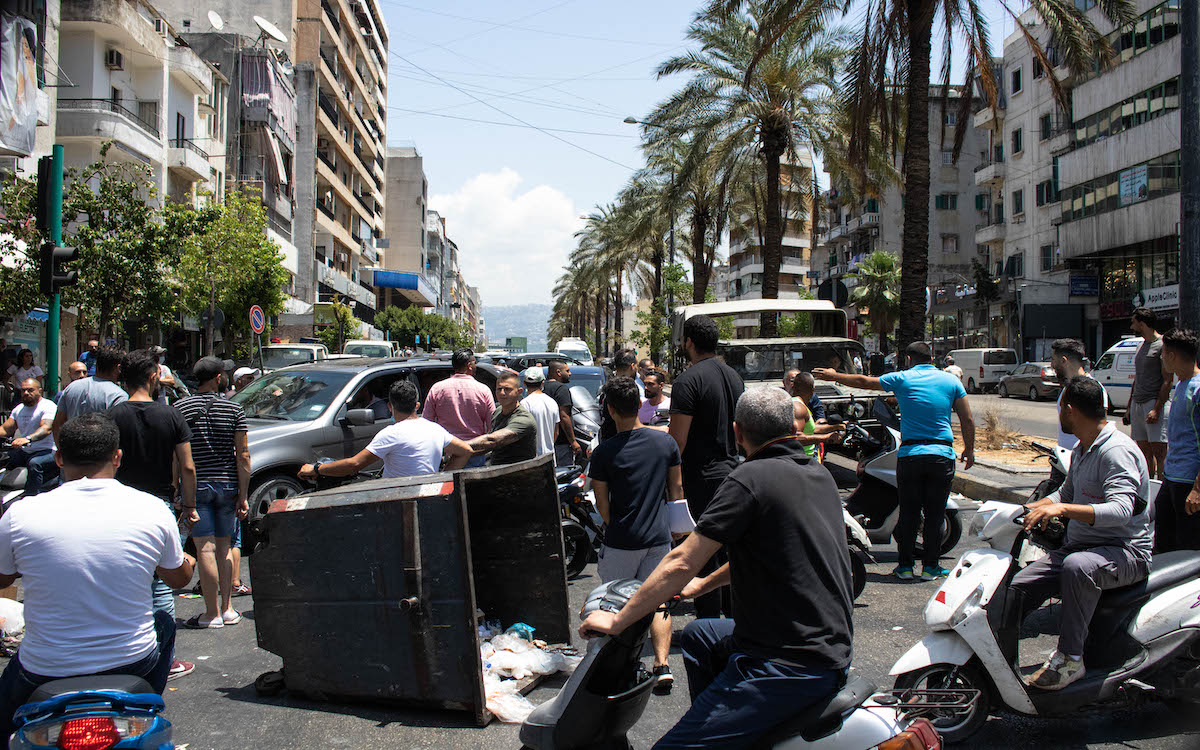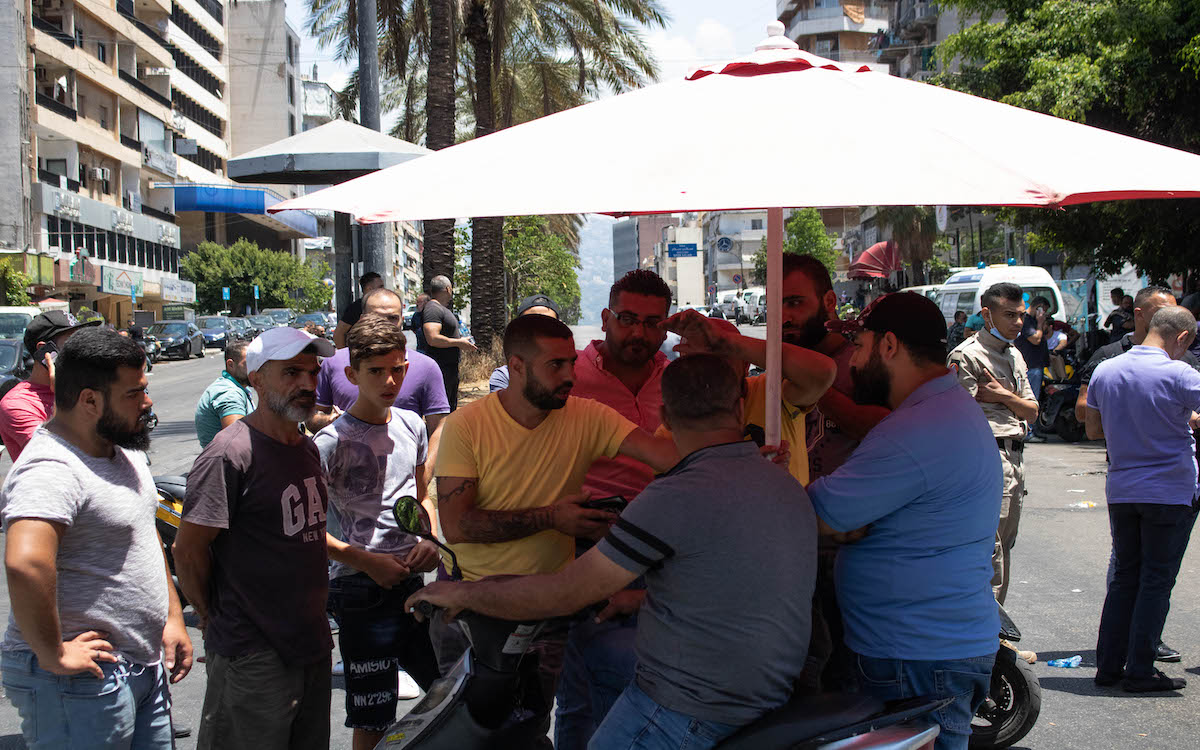 The protester added that because of the crisis, the Lebanese people are "living like dogs" and cannot get gasoline for their cars and they hardly ever have electricity anymore.
"We can't live in this situation," Shaeb stated, a tinge of emotion causing his voice to break. "We can't get food for our children. We can't get milk for our children. We can't get medicine for our children. How can we stay like this?"