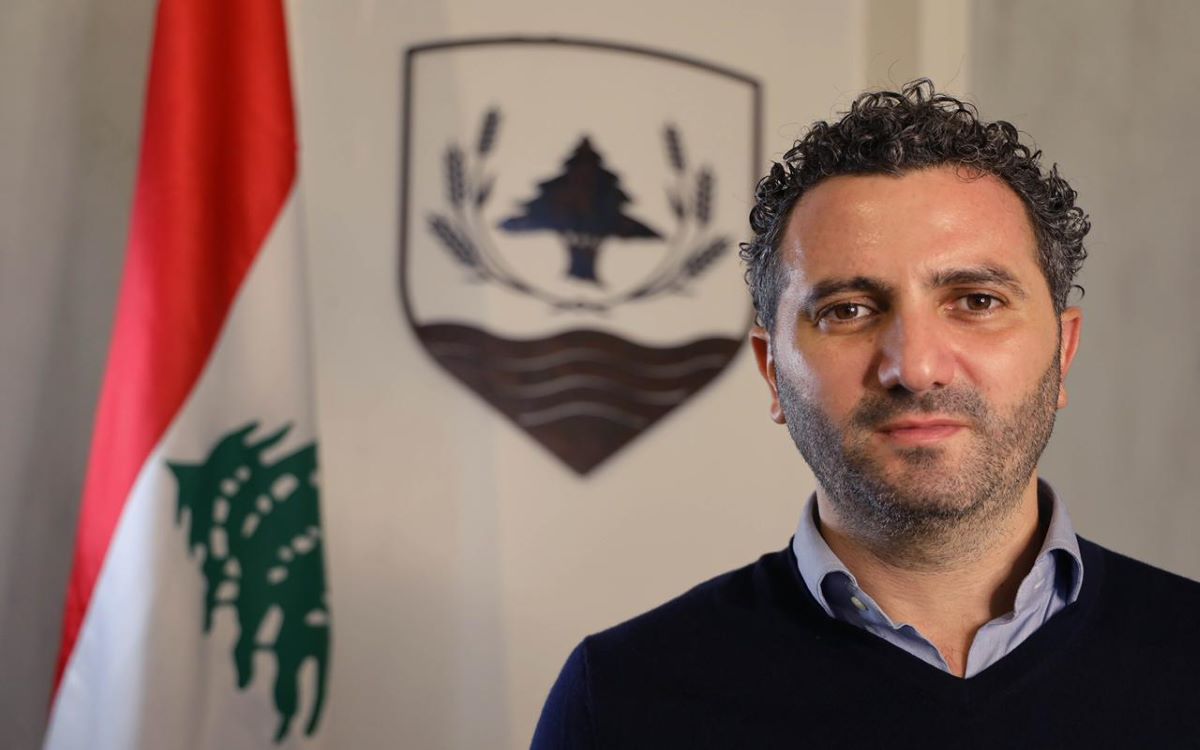 Wajdi Tabet, 41, is a party member and parliamentary candidate for the Keserwen-Byblos seat. Photo: Courtesy of Wajdi Tabet.
Wajdi Tabet is set to run for a Parliament seat for his native regions of  Keserwan-Byblos, on the Lebanese National Bloc list. The 41-year-old civil engineer was born in Ajaltoun, but grew up in Marseille, after his family left Lebanon during the civil war. 
Tabet studied at l'Ecole Spéciale des Travaux Publics in Paris, has a Master's Degree in Civil Engineering, and is currently working as a technical manager for a French manufacturer of pipes, valves and fittings for water, sewage, and irrigation purposes. 
He owes his interest in politics to Raymond Edde, former leader of the Lebanese National Bloc, a secular party that was once one of the strongest factions in the Lebanese Parliament. 
Although Tabet was a child when his family would meet with Edde in between Lebanon and Paris in the 1990s, he grew up hearing his ideas of a sovereign Lebanon and he says he felt inspired. 
"I felt completely devastated to be so disconnected from my people and country. But I always dreamt of a better version of the country," Tabet said. 
He returned to Lebanon in 2008 and became a social, youth, sports & development activist in his town Ajaltoun. But he did not immediately decide to join a political party. In 2018, however, when the National Bloc was about to be revived, he did not think twice. 
"I worked with the party on developmental projects, started volunteering with the municipalities and I knew from then on that I wanted to follow a political path," he explained.
The golden years
One of Lebanon's oldest political players, the LNB was established in 1946 by Lebanon's first Maronite president Emile Edde. After his death in 1949, his son, Raymond Edde, was elected party leader. The LNB played a crucial role during Lebanon's Golden Age. Established as a secular political force, it was one of the most important groups in the Lebanese Parliament alongside Bechara El Khoury's Constitutional Bloc during the 1940s and 1950s. 
The party stood against the creation of the state of Israel in 1948, with the group's politicians warning that it would damage Lebanon's independence and welfare. 
As a member of Parliament, Raymond Edde introduced progressive legislation: a bill to grant women the right to vote ahead of the 1951 elections. It was adopted in 1952.
In 1956, LNB issued a bank secrecy bill which gave Lebanon the title of "Switzerland of the east", meant to attract foreign investors. 
However, this bill was made to work in conjunction with the illicit enrichment bill, known as the "How did you acquire this?" law, which was passed on February 18th, 1953. It was never enforced. 
The party stood against the Cairo Agreement in 1969, which allowed the Palestinian Liberation Organization to use areas of the south and Western Bekaa for the fight against Israeli occupation. 
When the civil war broke out in 1975, Edde was one of the voices who spoke against the fighting. 
"The National Bloc Party refused to take part in the bloody battles that led to Lebanon's destruction and the Lebanese sovereignty's breakdown. These bloody battles were aimed at dividing Lebanon and there was an Israeli conspiracy in that," Raymond Edde stated in a press conference at the time.
Edde left Lebanon for good in 1976, after surviving three assassination attempts. 
He said he refused to return to his country until all foreign troops – Syrian and Israeli – had left Lebanese soil. 
Its leader in self-imposed exile, the party went into a dormant state, not participating in elections. Edde officially condemned the Syrian invasion in 1976, the Israeli invasion in 1982, and opposed the 1989 Taef Agreement that set up the country's sectarian power-sharing system. 
He died in Paris in May 2000 at the age of 87, and his nephew, Carlos Edde, a businessman raised in Brazil, was elected dean of the party. 
But Carlos Edde did not believe in political dynasties like his predecessors. Returning to Lebanon in 2000, after his uncles' death, Edde participated in the Cedar Revolution and supported the anti-Syrian March 14 alliance. He also unsuccessfully ran for the Parliament in the 2005 and 2009 elections, before withdrawing from politics altogether.

The party retreated into its dormant state until 2018, when Carlos Edde and Pierre Issa, well-known activist and founder of Arcenciel, an organization that supports the rights of people with disabilities, decided to revive the party and change the internal structure. 
"We felt like it was the right time to re-launch and the party needed new blood so I signed up to be an official member," Tabet said. 
The point was to remain loyal to all the principles the party was based on.  Edde gave up the position he had inherited, and Issa was elected secretary general.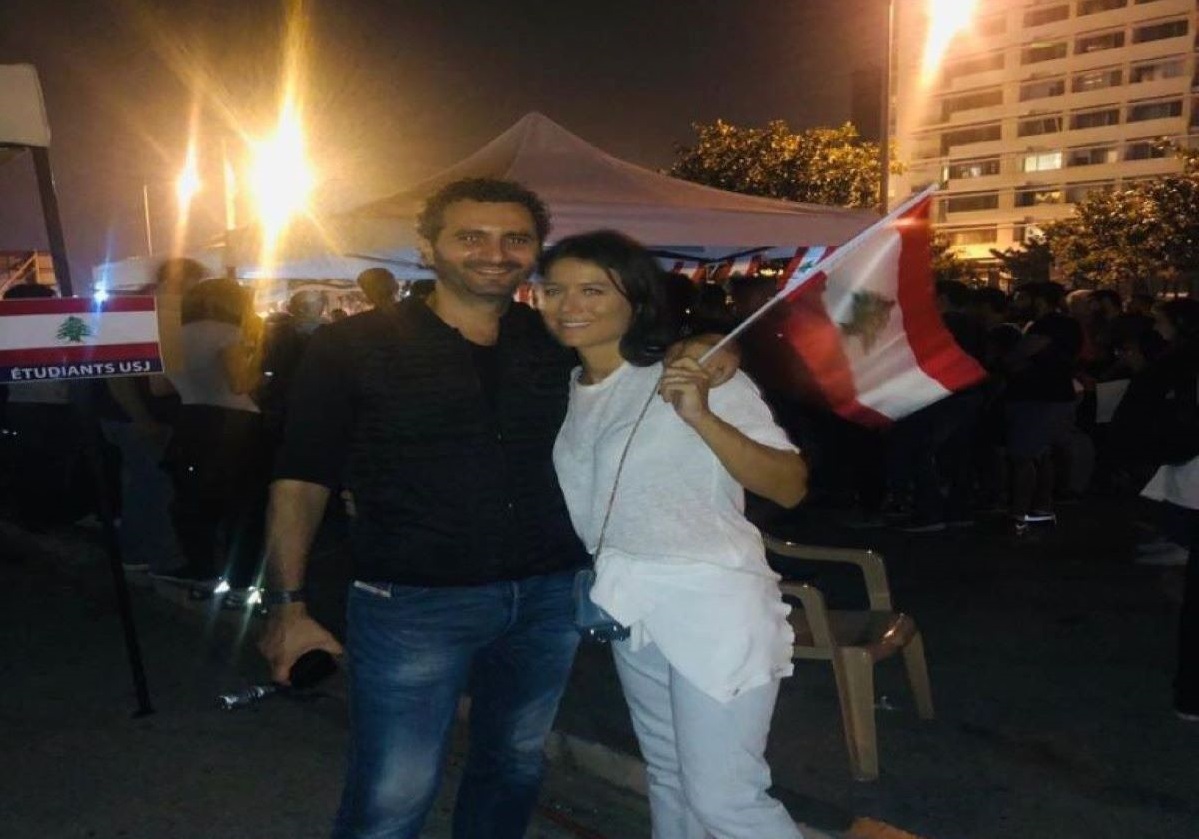 A role model
Tabet says he was heavily influenced by Raymond Edde's character.

"I was really young when I met him and to me he represented honesty, integrity, and a unique example of a politician since he always preached sovereignty and refused any political settlements that harmed the country. For Edde, there was no room for mistakes in politics, unlike other politicians who don't admit to their mistakes and realize the extent of their actions and their incapacity to hold themselves accountable," Tabet said.
But he also says he was angry at the party when he was younger for not participating in politics, although he understood their reasoning. 
"The party saw that the country's sovereignty was at stake and stayed out of parliamentary elections during the Syrian invasion for example," he stated.
Although he only became an official member in 2018 when the party re-launched, Tabet described his admiration for Edde as a school that shaped his views on politics. He says he was able to stay close to the party, thinking that one day, he would become more involved. 
Born in Kesserwan, once one of the liveliest regions of Lebanon, Tabet says that his ideas for development are mostly focused on this region north of Beirut. 
"The people in Kesserwan feel very marginalized as their deputies, ministers and political leaders in general only give promises and never fulfill them. We understand that they work under a harsh political climate but it's time for serious action to be taken towards the betterment of the region," Tabet said.
The district has been suffering from water shortages, which Tabet planned on solving. He also emphasized the importance of new waste managing strategies, as well as, implementing new wastewater treatment plans.
"The people feel ignored eventhough the area could be transformed into a paradise. We have the beaches, mountains, snow, there's a lot of tourism potential that could help the economy," Tabet said.
Casino Du Liban, one of the main attractions of the Lebanese Riviera, is also a target he is eager to upgrade. 
We anticipated the crisis and we believed the only solution would be a caretaker government with specific prerogatives. We also held discussions to help people understand how change can be made.
"I have files ready and have thought of the measures that need to be taken. I'm coming with solutions that would create new job opportunities and lead to a productive economy," Tabet said. 
He also wants to encourage religious tourism in the Kesserwan district where famous religious sites were located – Harisa (our lady of Lebanon) and Bkerki – the episcopal see of the Maronite Catholic Patriarchate of Antioch of the Maronite Church in Lebanon. Among other plans he has in mind is a program dedicated to sports. 
"We know we can't reach all areas but through these reforms, people will look at Keserwan and will want to follow suit," he explained.
These are some of the ideas he cherishes most because of his native region, Tabet says. But the party has a comprehensive political program that focuses on recovery from the economic crisis, rationalizing the public sector employment policy and redirecting the role of the central bank to its core mission of maintaining currency stability. The party wants to protect small depositors and ensure the financial security of citizens and the country's economy. 
"We anticipated the crisis and we believed the only solution would be a caretaker government with specific prerogatives. We also held discussions to help people understand how change can be made," Tabet explained.
Tabet, as well as other National Bloc members, were on the streets with many Lebanese in October 2019. He says that the best thing to have come out of the popular movement was the mindset to overthrow the current political class.  
The lessons of the past
Tabet says that, together with his fellow LNB colleagues, he has learned a lot from the party's past. He says that their biggest mistake was the rigidity of the system, as the former dean position held all the power. The new structure is more flexible. A lot of the members don't carry official membership cards. 
"Being part of the Bloc can be defined as a mindset or state of being, rather than through a membership card. Whoever agrees with our beliefs, is one of us," Tabet said. 
However, official members undergo a process of induction before joining the Bloc, but the key to their acceptance is an endorsement by two official members. They are then entitled to portal access with all internal information, the right to vote, and the ability to join official committees.
In case of a mishap with a member, their case is taken to the senate council, which is responsible for monitoring the behavior and function of the party according to its core principles. 
The reformed LNB stands for a constitutional state with an independent judiciary and arms only belonging to the state. 
"Time of change is now and we're at a historical moment that should be taken advantage of, otherwise all doors are going to close in our face," he added.
"Inside the parliament, we can fight them by first not allowing their bills to go through. Second, we are going to be part of the biggest opposition coalition so that we have better chances at actions rather than just opposing with words," Tabet explained.
Tabet believes that the elections will be postponed, but says that the LNB are ready to face the battle, and discussions are already being had about possible coalitions and future candidates. 
"We have all the reforms and legislation ready," the engineer stated. 
During the elections of the engineers' syndicate, the opposition formed a coalition dubbed "The syndicate rising" where the candidates were first selected by an evaluation committee, made of experts in the field.  Tabet was part of that committee. 
For Tabet, the battle was not only to overthrow the system, but it was also to get justice.
"The corrupted politicians should be held accountable for everything they've done on a judicial, administrative and political level," he said.
The party also stressed the importance of fighting illegal arms and aimed to strengthen the Lebanese army. They wanted to build a secular state founded on democracy, an independent judiciary, and sovereignty.
"I don't want to be forced to leave and I don't want others to feel the same way. I came into this with a stubborn will to change and a strong passion inside me, I will use my anger to fuel my persistence and change will inevitably be here," Tabet said. 
Dana Hourany is a multimedia journalist with @NOW_leb. She is on Instagram @danahourany.