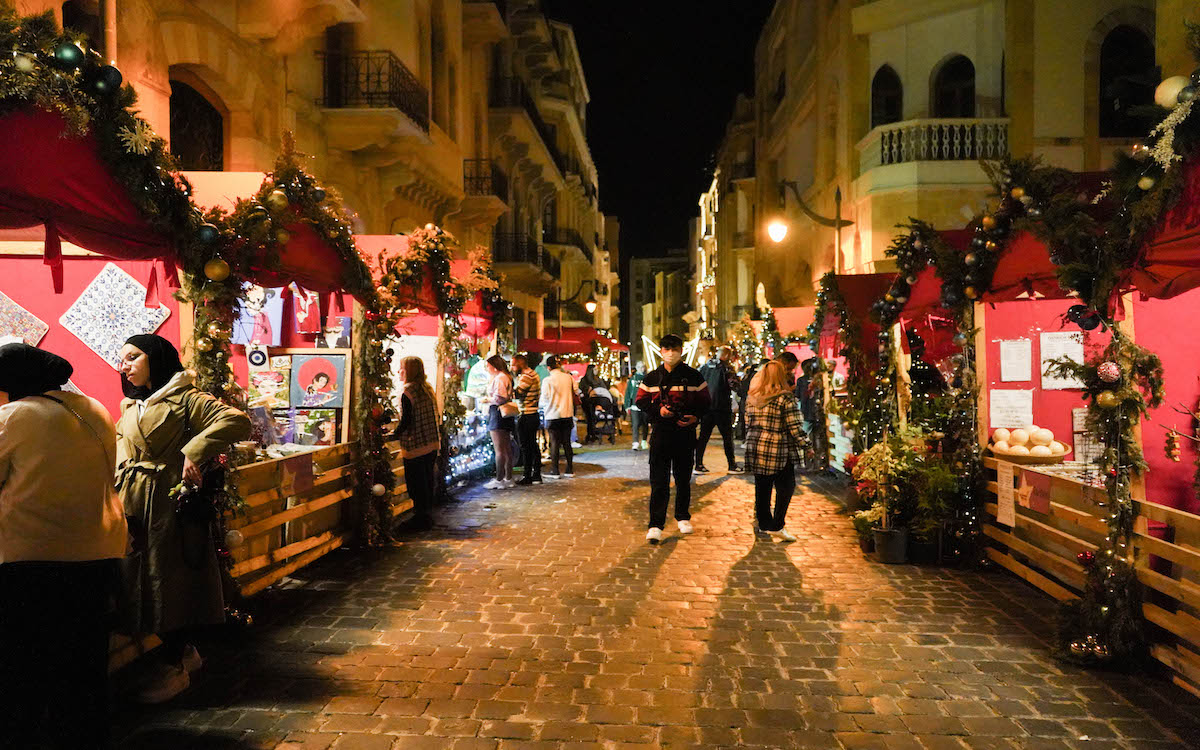 People walk through Beirut's Christmas market. Photo: Dana Hourany, NOW
The capital's Christmas markets have opened after being paralyzed for over two years by the economic crisis and the covid-19 pandemic.
The markets are located downtown, in the Beirut souks, and in Ashrafieh, and sell handmade goods, food, accessories, clothes, and even appliances. In addition to shows and parades, there are horseback riding and Santa's house activities for children. 
The Christmas markets are more important than ever this year, as we needed a break from everything, and the prices are great, making them affordable for everyone," said Lara Shoukair, 38, and mother of Ali, 4. 
According to her, these markets give the city a sense of normality that it has lost due to the crisis. 
Market-goers strolled around downtown taking photos and grabbing a bite from the available food trucks as they took in the glistening decorations. 
Hassan Nassar, 27, went with his friends to check out the market, despite not intending to buy anything.
"Since most things are made in Lebanon, it feels good to support small businesses within our budget," Nassar told NOW.
According to Hrag, the owner of the brothers' fast food shop, the market was successful this year due to the efforts of organizers who worked hard to ensure that the market was more physically appealing and diverse than in previous years.
He told NOW that the August 4 explosion followed by a compounding economic crisis killed Beirut's lively atmosphere and it was brought back again with this market. 
Despite the economic crisis, Hrag says that some people's purchasing power is definitely reduced, while others, primarily middle-class and upper-class households, are still shopping normally and in large quantities. 
"Sometimes it may appear that the economic crisis isn't as prevalent, but it is certainly affecting people differently. I'm glad to see people still able to purchase though, it gives a sense of optimism," The store owner added. 
Hrag also notes that the organizers ensured that different stands were placed next to each other in a fair space, and that store owner were friendly to each other, enhancing the holiday atmosphere that the Lebanese craved. 
"The willingness of different people to help each other adds to the mood and morale of store owners," Hrag said. "The fact that this moral push is coming during these markets is what makes small stores feel supported in this country, despite all the difficulties they face."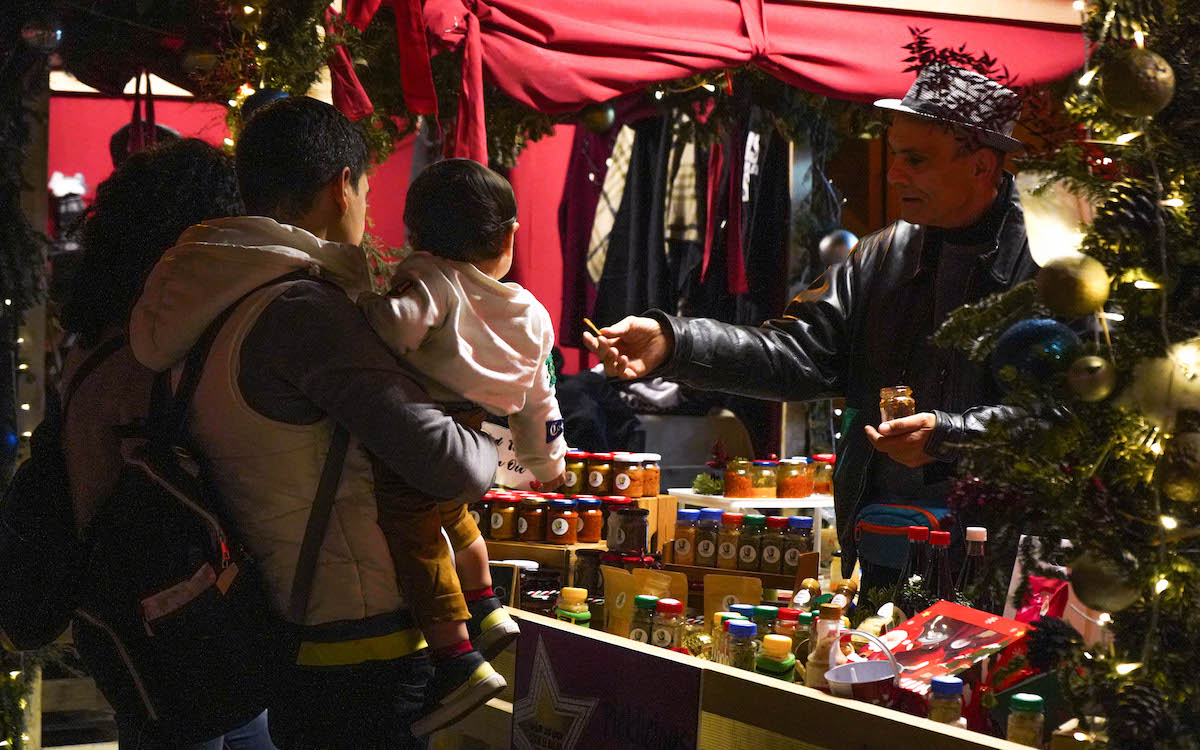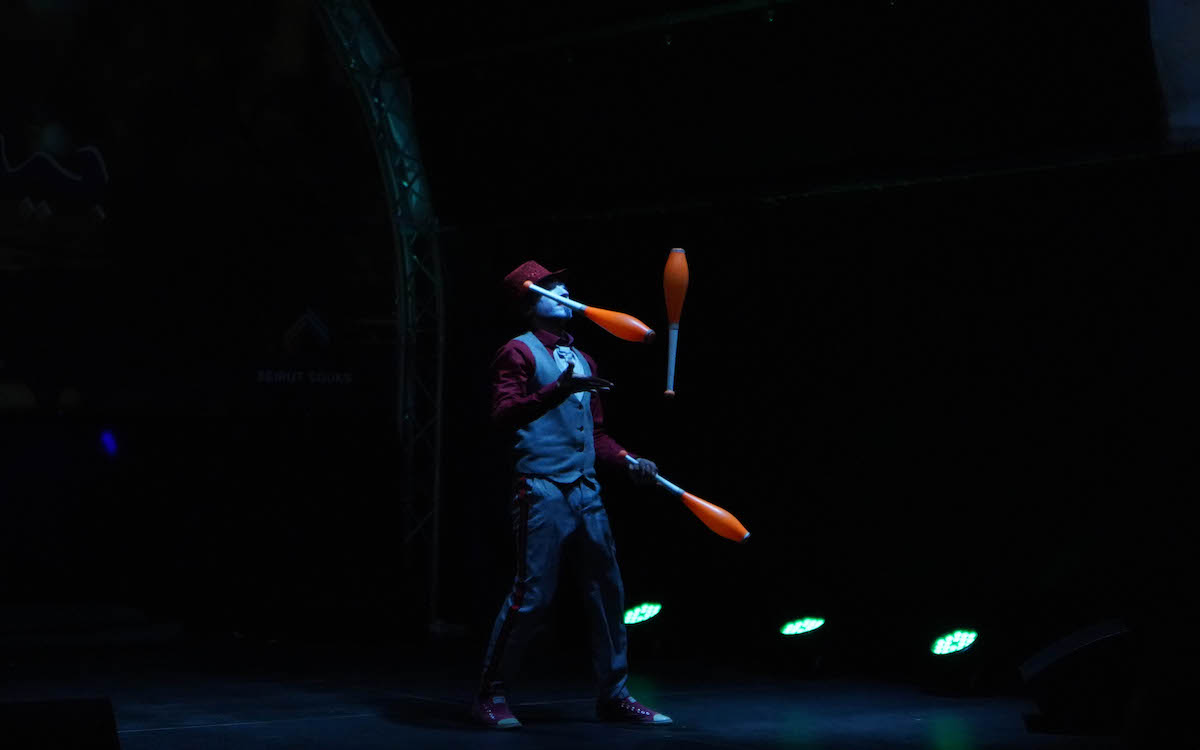 In Sassine, there were fewer people, but Boutros Abou Younes, owner of Bold And Young told NOW that more people attended during the weekend.
While he hopes to sell more, he expected things to be worse, as he thought people would stay away from buying. 
The young man, who works full-time in accounting, says he's dreamed of getting into fashion for a long time. Even though he hesitated and feared at first, he believed it was worth taking a chance on his dream.
"I knew there would be challenges, but I really wanted to express my creativity and provide the people with comfortable and good quality casual wear that showcased our ability to produce our own goods without the need to rely on imports," Abou Younes said. 
As far as the shop owner is concerned, the biggest challenge still remains pricing, but he has managed to keep prices affordable and reasonable throughout the process to encourage people to purchase without splurging. 
"Being a small Lebanese business, it feels nice to feel supported by the community and it emphasizes a sense of solidarity we are in dire need of," Abou Younes told NOW.
The markets will run until December 27th, so people can still enjoy a break from the economic stress, albeit temporarily.