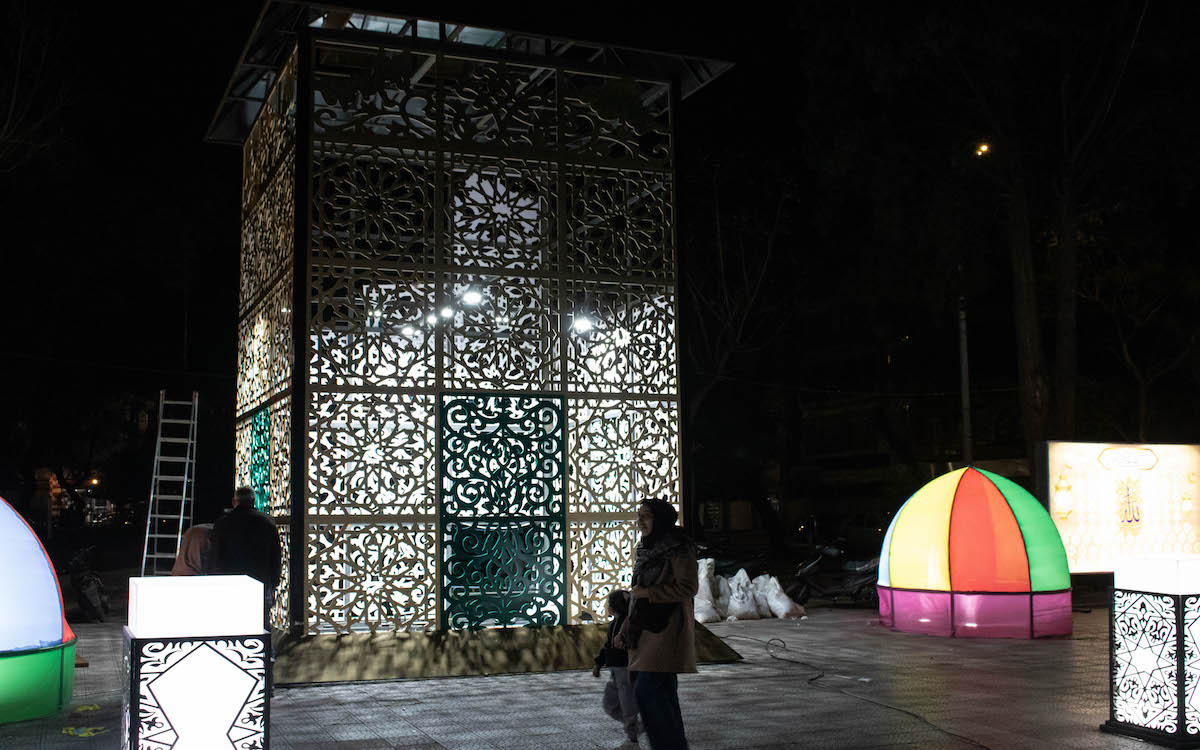 A mother and daughter walk through al-Tal Square in Tripoli on the eve of the Muslim holy month of Ramadan. Photo: Nicholas Frakes, NOW
Daylight Saving Time, scheduled to begin on Sunday, March 26, has been postponed in Lebanon to April 21 by the Presidency of the Cabinet.
Exceptionally for this year, caretaker Prime Minister Najib Mikati approved this decision.
The timing coincides with Muslims starting their fast for Ramadan, and they will eat at 6:00 PM instead of 7:00 PM. As a result of the move, Lebanon's bitterly polarized political scene responded with resistance and criticism online.
Why this matter, extending Daylight Saving Time caused tension between Christian and Muslim groups on social media platforms and between politicians.
Leader of the Free Patriotic Movement Gebran Bassil criticized the move calling it "unacceptable."
It was unclear how the change would affect things such as electronic devices due to the short notice and the fact that Lebanon's daylight saving time is normally aligned with Europe.
One significant aspect of change is the impact on aviation. Middle East Airlines, the flag carrier, announced that flights would be moved forward by an hour to avoid disrupting any passengers transferring flights.
The decision to delay daylight savings time was criticized by sources who spoke to Al-Liwaa newspaper as a reflection of the level of failure that the government and Parliament have collectively reached after refusing to prioritize public demands and taking the necessary steps to stop the collapse. After a period of taking little to no action to any real issues, the decision to "extract Lebanon from world time" and the consequences it brought about have upset the population. Unprecedented confusion among regional, Arab, and international airlines will occur while governmental and state failures reveal themselves again and again amid a severe financial collapse.
Furthermore, a leaked video showed parliamentary speaker Nabih Berri and Mikati discussing the debacle in a private meeting held on Thursday. According to the footage, Berri says, "Let's do this thing. From now until Ramadan ends, it will remain 6 o'clock. At the end of Ramadan, the clock will be turned back."
Considering Muslims fast between daylight and sunset, the decision caused concern within the Lebanese community around whether this would impact Muslim worshippers' fasts.
Some saw in this decision a sectarian dimension that divided Muslims and Christians.
"Why do Christians consider the postponement of presenting the hour against their presence in the East, and a threat to the Church?" one Twitter user posted.
Others responded by claiming that this was further proof of Berri's dominance over the country; a sentiment echoed by many on Twitter.
As well as criticizing it, several politicians mocked how the decision was so easily reached while reforms were ignored. 
Parliamentarian Mark Daou, on the other hand, tweeted that "The whole principle of daylight savings time must be abolished. It has no meaning at all. We want an increase in productivity and electricity bills that will not be affected by the summer shift and without the headache of hours."
In conclusion, people in Lebanon, regardless of religion, were shocked by the decision, and fears of fueling the sectarian tensions already present in the country were stirred. There is also confusion regarding the repercussions of such a move on logistics.
It is not uncommon for the Lebanese society to be riven by useless tensions and heated debates. Nevertheless, the mechanism by which the decision was taken deserves criticism in and of itself. Considering that politicians have been delaying financial reforms for four years, it seems absurd that this is what was agreed to.
Dana Hourany is a multimedia journalist with @NOW_leb. She is on Instagram @danahourany and Twitter @danahourany.