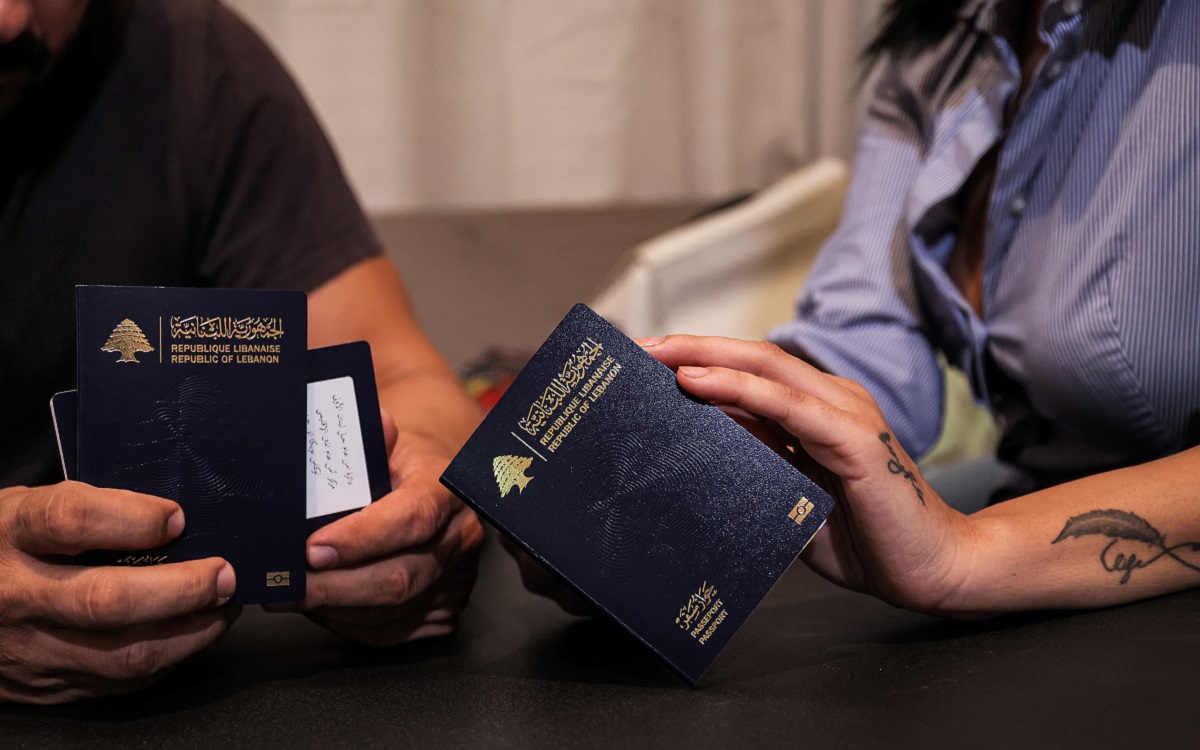 Kuwait has announced it was limiting visas for Lebanese citizens as the row between Beirut and the Gulf states deepens. Photo: Anwar Amro, AFP.
If one would describe last week's events in one witty meme/tweet, it would go like this:
Lebanese:
In Lebanon, there is no justice. Everything is relative. There is no truth. One person's criminal is another person's hero, it all depends who you're asking, what news channel they watch… etc

Outsider:
But at least you put child rapists in prison no?

Lebanon: …

— Mustapha Hamoui (@Beirutspring) November 10, 2021
A Criminal Court of Caen in western France sentenced last Monday in absentia Lebanese Maronite priest Mansour Labaki to 15 years of prison for child rape and sexual assault. The case was filed in 2013 by one of the victims who was abused at the age of 13. 
"We were able to count that 50 people were subjected to sexual abuse or rape as part of the investigation (in France)," Solange Douminic, the victim's lawyer, told Anadolu agency. "We can easily imagine that this number is double in Lebanon."
An international arrest warrant was issued against Labaki by Interpol in 2016. No action, however, was taken against him in Lebanon. The priest denies the charges and his family has called on the Maronite Church to intervene in favor of his appeal. 
Europe reaching out on migration
The European Union will hit the Belarusian regime with new sanctions this week. Brussels accuses the Belarusian authorities of "human trafficking" by luring in thousands of migrants and sending them to try and cross into the EU.
It is seen as a tactic in retaliation for previous EU sanctions.
"At the beginning of next week, there will be a widening of the sanctions," EU chief Ursula von der Leyen said during a visit to Washington.
EU member state Poland has lashed out at Minsk for "state terrorism" as fears grow for more than 2,000 migrants trapped in freezing weather on its border with Belarus.
A commissioner in Beirut: Vice President of the European Commission Margaritis Schinas was in Beirut last Thursday as part of an effort to convince Middle Eastern countries to stop flights to Minsk, and possibly, to repatriate people who already traveled to Belarus. His entire statement after the visit to Beirut is here. 
Can the EU take a subtle hint? President Michel Aoun told Schinas that Lebanon has "suspicions" that some "forces" are seeking to "keep" Syrian refugees in Lebanon.
"Lebanon, which is taking measures to prevent illegal migration from its territory, hopes it will be treated reciprocally by world nations, especially European countries because it can no longer bear further burdens."
I guess, unlike Iraq, Lebanon will not be organizing those repatriation flights. 
Cyprus has had enough: Cyprus said Wednesday it would seek to suspend asylum applications to cope with an influx of irregular migrants entering the eastern Mediterranean island, blaming the new wave of migration on Turkey.
And it investigates: Cyprus police have suspended one officer and 11 constables after launching an investigation into how a boat loaded with migrants gave them the slip and continued its journey to Italy after docking at a local harbor.
Police said in a statement Friday that the boat carrying 61 people was intercepted early Wednesday off the Mediterranean island's southern coast and escorted to port in the resort town of Paphos.
The boat had initially set sail from Tripoli, Lebanon, and was headed to Italy, but had to stop in Cyprus due to weather conditions.
Poverty, a matter of human rights
The Lebanese government is letting down its people, the UN envoy on extreme poverty Olivier De Schutter says, warning that the country is on course to becoming a failed state.
Not yet there, but close:  "Lebanon is not a failed state yet, but it is a failing state, with a government failing its population," he told a press conference in Beirut at the end of a 12-day visit to Lebanon. 
One just needed to look: "I saw scenes in Lebanon that I never imagined I would see in a middle-income country," he also said. 
So have we. Every day. Read De Shutter's whole statement on what he's seen in Lebanon in 12 days here.
A Gulf of sorrow (II)
Overreacting: Hezbollah chief Hasan Nasrallah slammed Saudi's "exaggerated" response to remarks made by Lebanese Information minister George Kordahi on the Yemen war that sparked a diplomatic row between Lebanon and Gulf Arab states. Nasrallah spoke on Thursday afternoon to mark the party's Martyr Day. 
Maybe, maybe not: Kordahi said on Friday that he would consider resigning if diplomatic measures taken against his country are dropped.
"I haven't heard yet of any guarantees, not from domestic nor external powers, but if these guarantees come in… then I am ready," Kordahi told reporters when asked about his possible resignation.
Well, if you frame things that way…
Kuwait limits visas: Kuwait is to limit the number of visas it issues for Lebanese nationals. "A verbal decision has been taken to be stricter in granting tourist and business visas to Lebanese," the source told AFP, asking not to be identified. The source stressed that no official decision had been made and that visas for visitors from Lebanon have not been suspended.
In other news
A march in Baalbeck: Hezbollah fighters marched on Saturday during a military parade commemorating their "Martyr's Day" in the city of Baalbek in Lebanon's eastern Bekaa valley.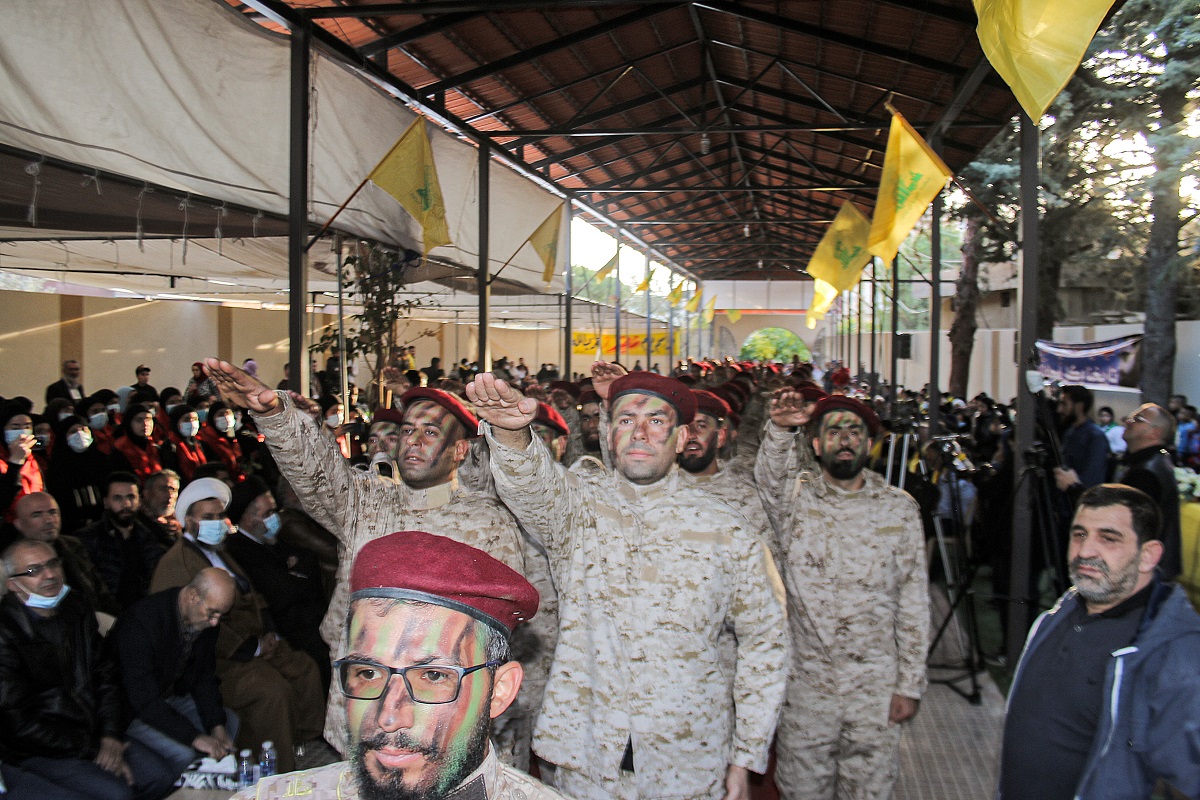 Two men in Colombia: Colombian Defense minister Diego Molano told daily El Tiempo that the government was monitoring the activities of Hezbollah in the country, which contains a large Lebanese diaspora.
"Two months ago we had to deal with a situation where we had to organize an operation to capture and expel two criminals commissioned by Hezbollah with the intention of committing a criminal act in Colombia," Molano said.

El Tiempo also followed up (paywall) with an investigation, uncovering that the targets of the plot were Israeli diplomats in Bogota. 
A portrait of the politician: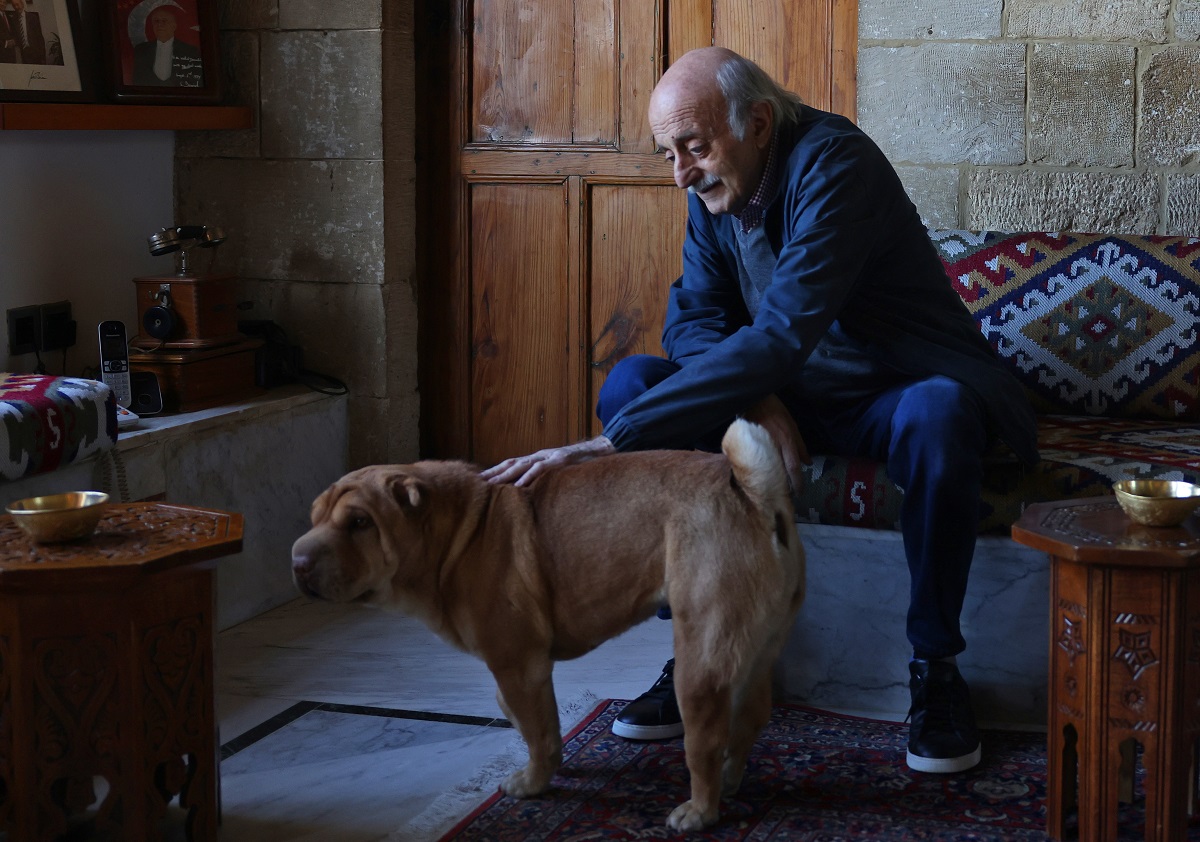 Lebanon +:
Gas through Syria: A very interesting and "optimistic" snippet of an interview on CNBC with Amos Hochstein, Special Envoy and Coordinator for International Energy Affairs who leads the Bureau of Energy Resources (ENR) at the U.S. Department of State, made the rounds last week on the Lebanese Twittersphere. He says he is optimistic that the plan to transfer gas from Egypt to Lebanon through Jordan and Syria, avoiding the sanctions imposed on Damascus through the Caesar Act, is going to take place with minimum trouble. Gas cannot be siphoned like fuel, he said. He also said that if there are indications that the gas doesn't reach Lebanon in its entirety, the deal is off and "the Lebanese people will be suffering".
The U.S. is planning to help solve Lebanon's energy crisis by piping Egyptian gas through Syria – but what about sanctions on the Assad regime? @_HadleyGamble pic.twitter.com/28lsA77keh

— Emma Graham (@themmagraham) November 11, 2021
Podcasts:
Our weekly columnist Ronnie Chatah released a short 12-minute episode on Saturday night, discussing tyranny within the regime and the vanity of politicians everywhere, including the civil society, who jump from group to group in order to keep their access to authority. But an interesting point – at about 7:30 – is whether the new names in Lebanese politics should be running for elections in 2022 knowing that they may lose (for various reasons, including lack of organization of their political parties and a hostile electoral law).
Sarde after dinner has Daizy Gedeon, a Lebanese Australian award-winning journalist, filmmaker, and the director of the award-winning documentary "Enough! Lebanon's Darkest Hour" which explores how Lebanon has ended up in a state of complete catastrophe by exposing the country's dark underbelly. 
Jad Ghosn speaks to political scientist Wissam al-Lahham. "The problem [in Lebanon] is not sectarianism, but leaders who are above the state and the law," Lahham says. A dense and interesting conversation, if you can follow Arabic. The podcast doesn't have subtitles, although it most definitely should. 
Agenda:
On Tuesday, Lebanon plays in Sidon against the UAE in the World Cup Qualifiers, after it lost against Iran last Thursday. 
A US Congress delegation made of members of Lebanese origin is set to arrive in Beirut this coming week. 
The cabinet may or may not be able to hold a meeting. The proposed deal may be at the moment to exchange Beirut blast chief investigator Tarek Bitar's dismissal for Kordahi's resignation. 
A change of weather is in the forecast for the weekend, after a "partly cloudy" week, a sign that the cold season is upon us. With the generator bills taking most of our monthly paychecks, we have to brace up for a cold one. 
Until next week, keep safe.