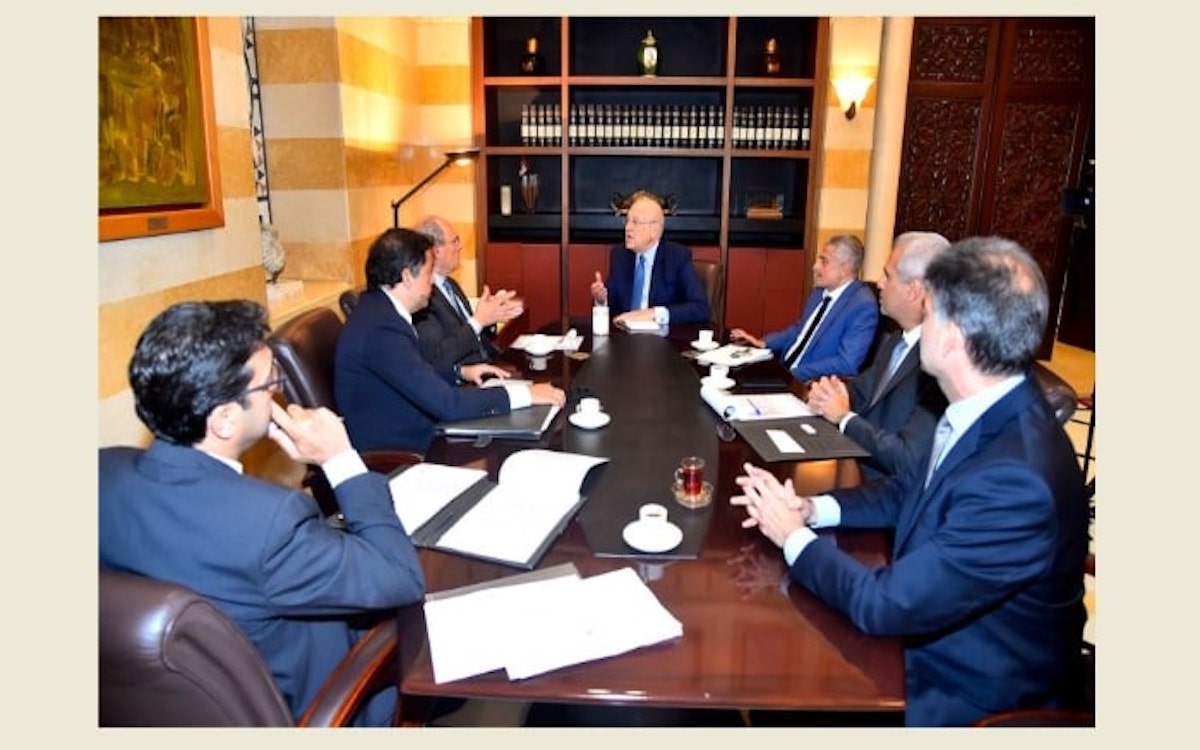 Caretaker Prime Minister Najib Mikati (center) meets with the four vice governors of the Central Bank. Photo: NNA
The four vice governors of Lebanon's Central Bank proposed a plan to Parliament and the caretaker government of Najib Nikati.
In the document, seen by NOW, the governors make proposals such as the implementation of a new platform to replace Sayrafa in the hopes of unifying the exchange rates.
According to Maan Barazy, the president and founder of the National Council of Entrepreneurship and Innovation, the Sayrafa platform is on the way out "especially that the vice governors have made it public that they won't go with Sayrafa and they will try to unify the rate."
In addition to floating the lira on a new platform, the plan also calls for budget review and the "enactment of a capital control, a bank restructuring and resolution law and gap resolution law."
Not everything in the plan is realistic, though. Barazy pointed out that the government does not currently have the ability to collect the revenues proposed.
"They are asking to have a sudden increase in revenues in the proposed budget from an average of 15 trillion LBP to something like 24 trillion, meaning that the government will be able to collect something like 240 trillion to 288 trillion LBP or $240 million which the government does not have, until now, the capacity to do so," he told NOW.
Barazy added that a lot of this is "wishful thinking" given that even financial reforms involving Parliament and the government are still subject to the corruption that has thrived throughout Lebanon's institutions.
With BDL Governor Riad Salameh leaving office on July 31, eyes will soon shift from the embattled governor to the government's ability to manage the crisis.
You can read the full proposed plan by the BDL vice governors below.