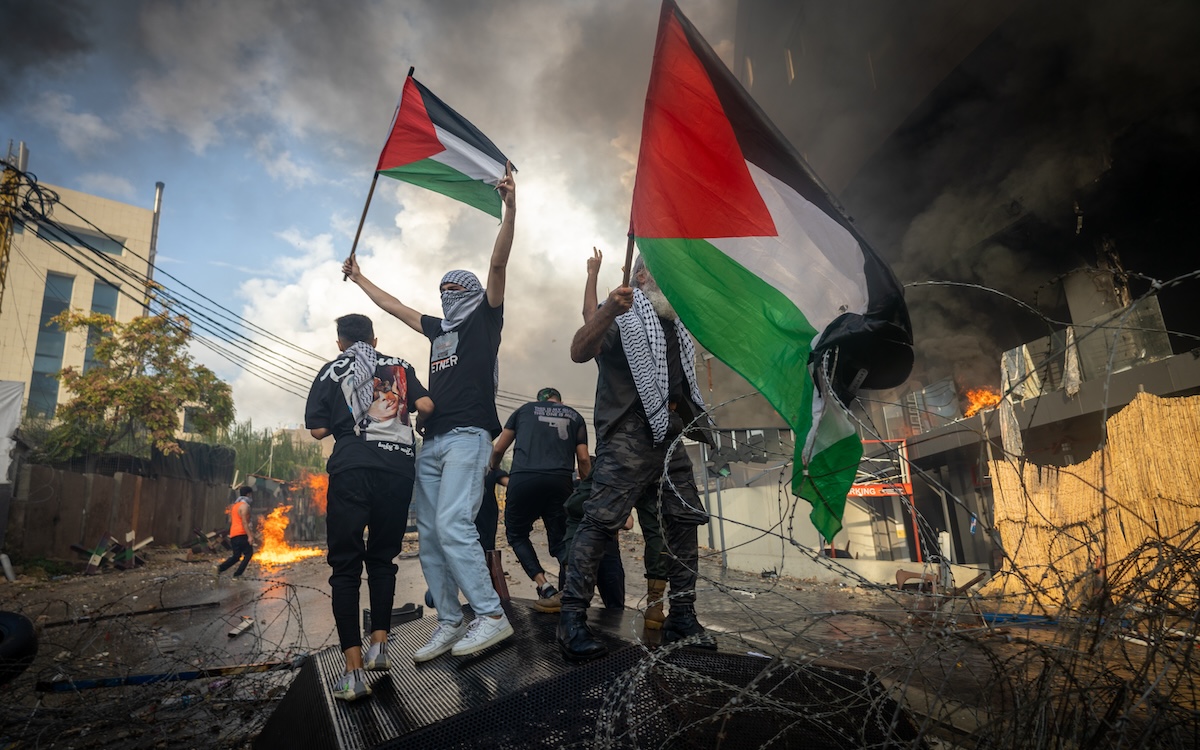 Protesters wave Palestinian flags in front of the US Embassy in Lebanon. Photo: Hunter Williamson
Violent protests erupted outside the US Embassy in Aoukar on Tuesday night and Wednesday afternoon in response to the bombing of al-Ahli hospital in Gaza, which reportedly claimed nearly 500 lives. 
Hundreds of protesters displayed Palestinian, Hamas, and various Lebanese party flags during the demonstrations. Some delivered speeches in support of Palestinians, while others joined in pro-Palestinian chants. A number of protesters voiced anti-American and anti-Israeli slogans. Together, they expressed solidarity with Palestinians and their anger towards Israel and its closest ally, the US.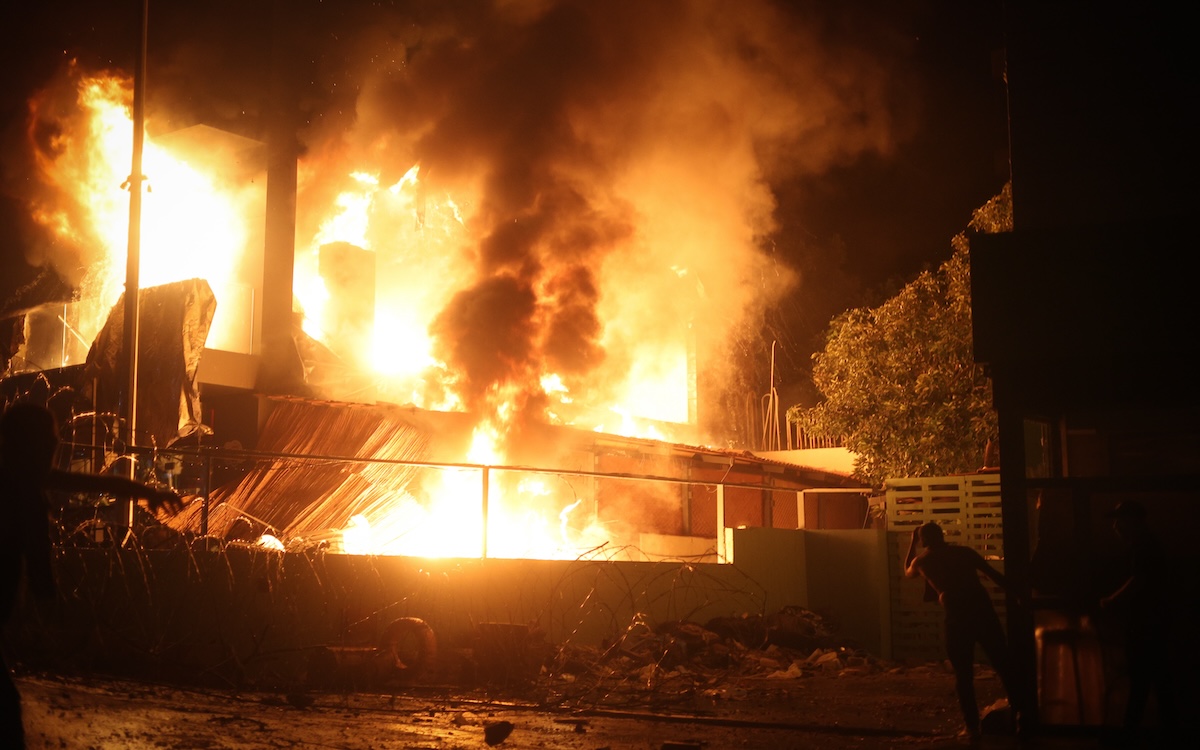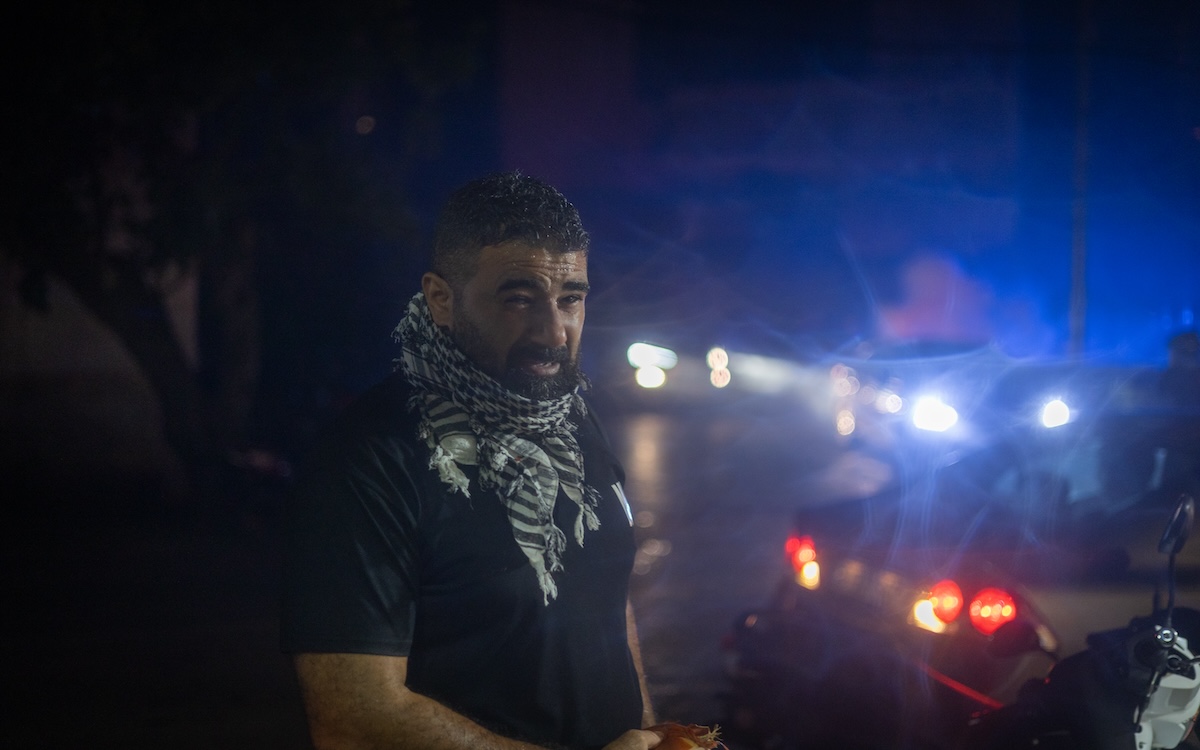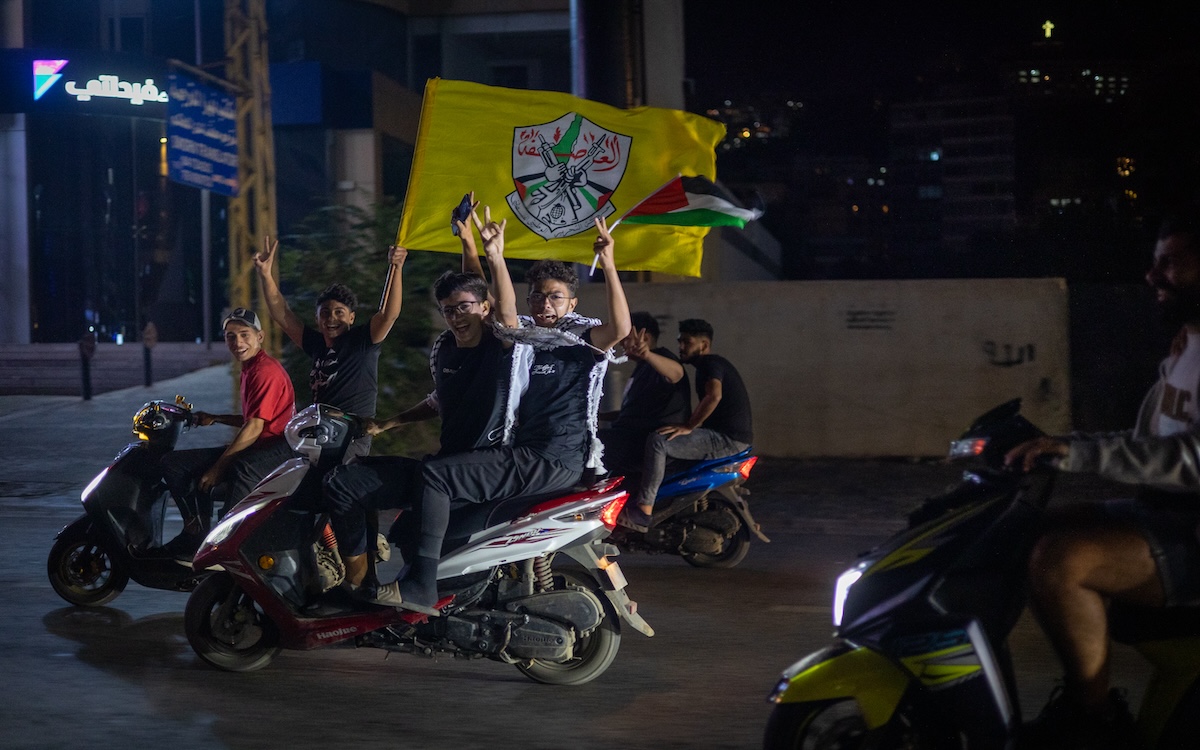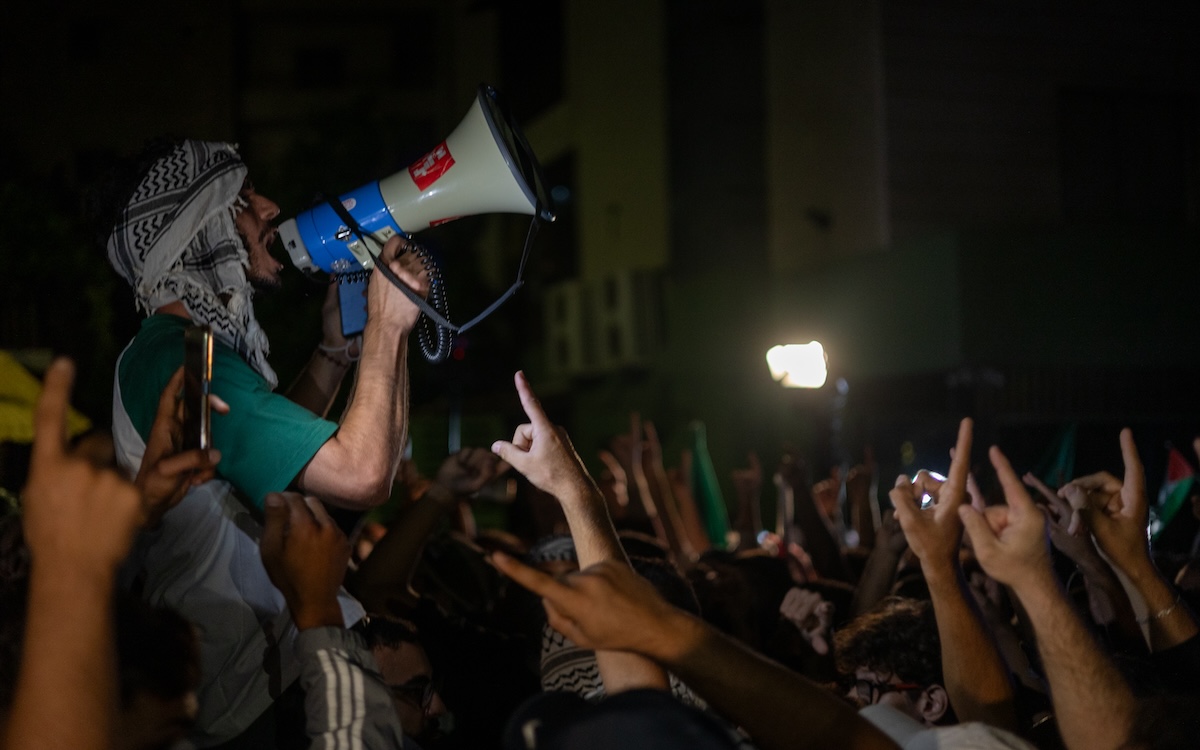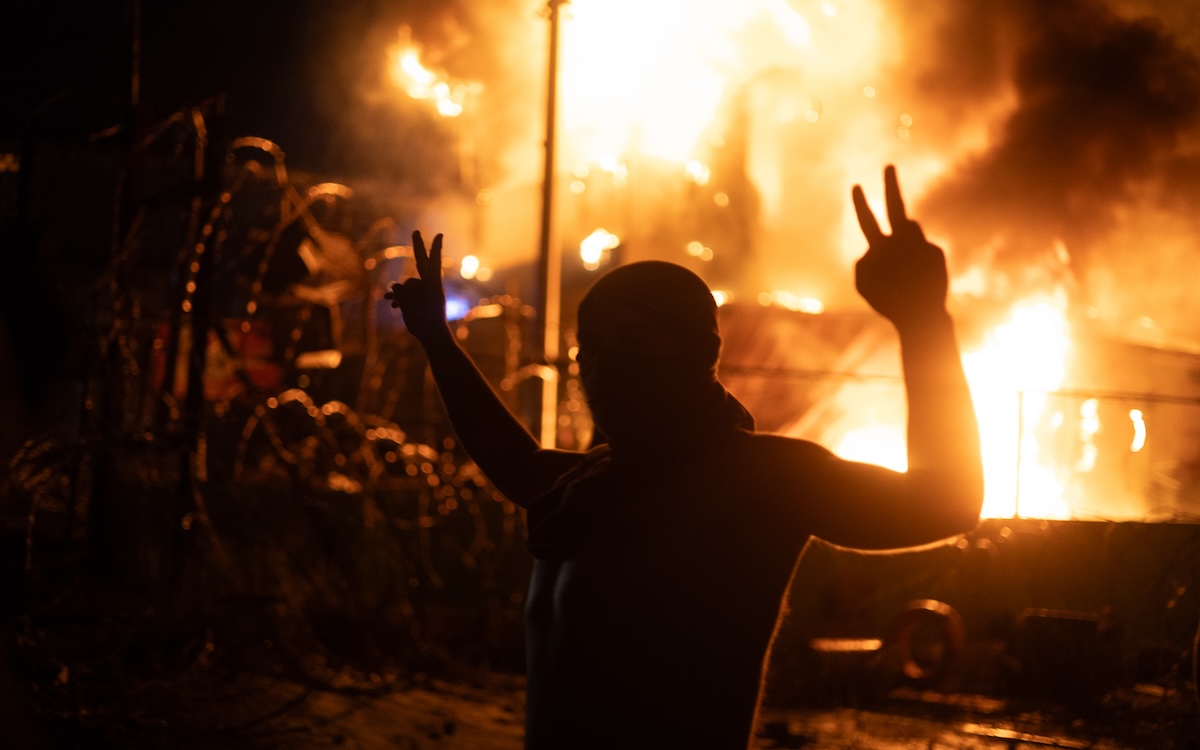 During both protests, which coincided with US President Joe Biden's visit to Israel and his meetings with senior Israeli officials, demonstrators breached barricades, leading to clashes with Lebanese security forces who responded with tear gas and water cannons. 
In retaliation, protesters threw rocks, molotov cocktails, and fireworks. The extent of injuries is uncertain, but several injured protesters were taken away in ambulances, and Lebanese security and military personnel assisted comrades affected by projectiles and tear gas. One ambulance crew reported transporting ten injured protesters, including one who lost an eye.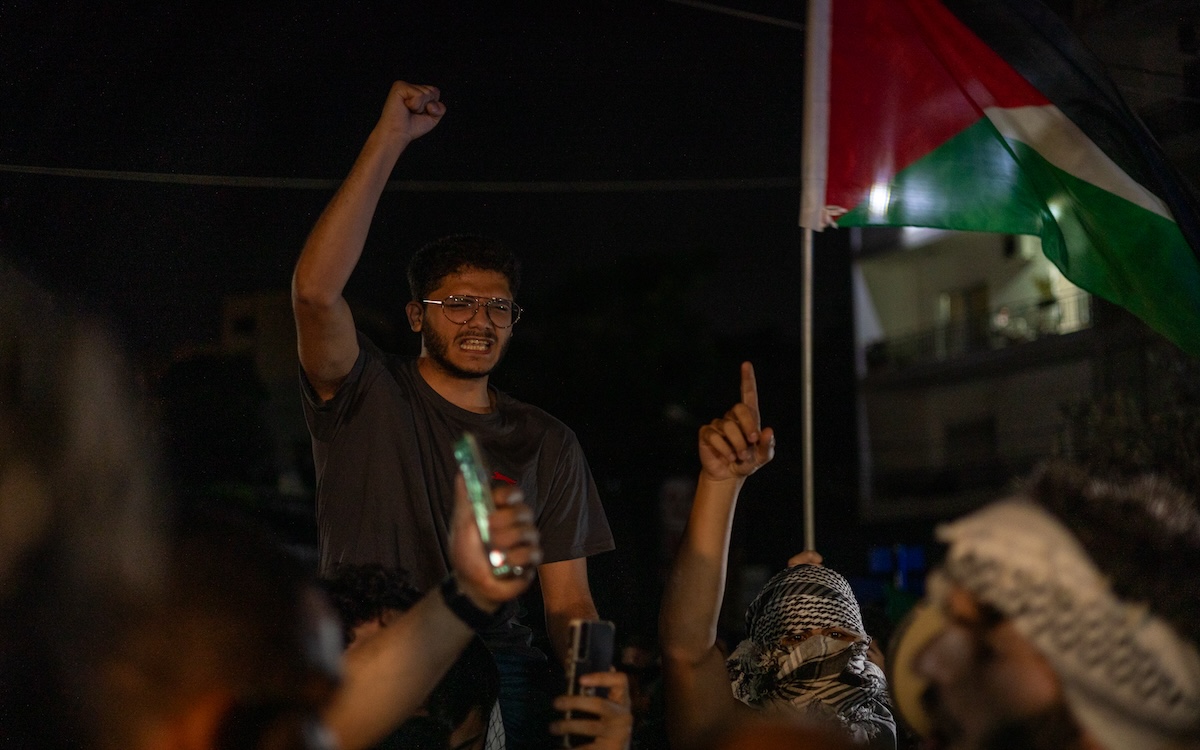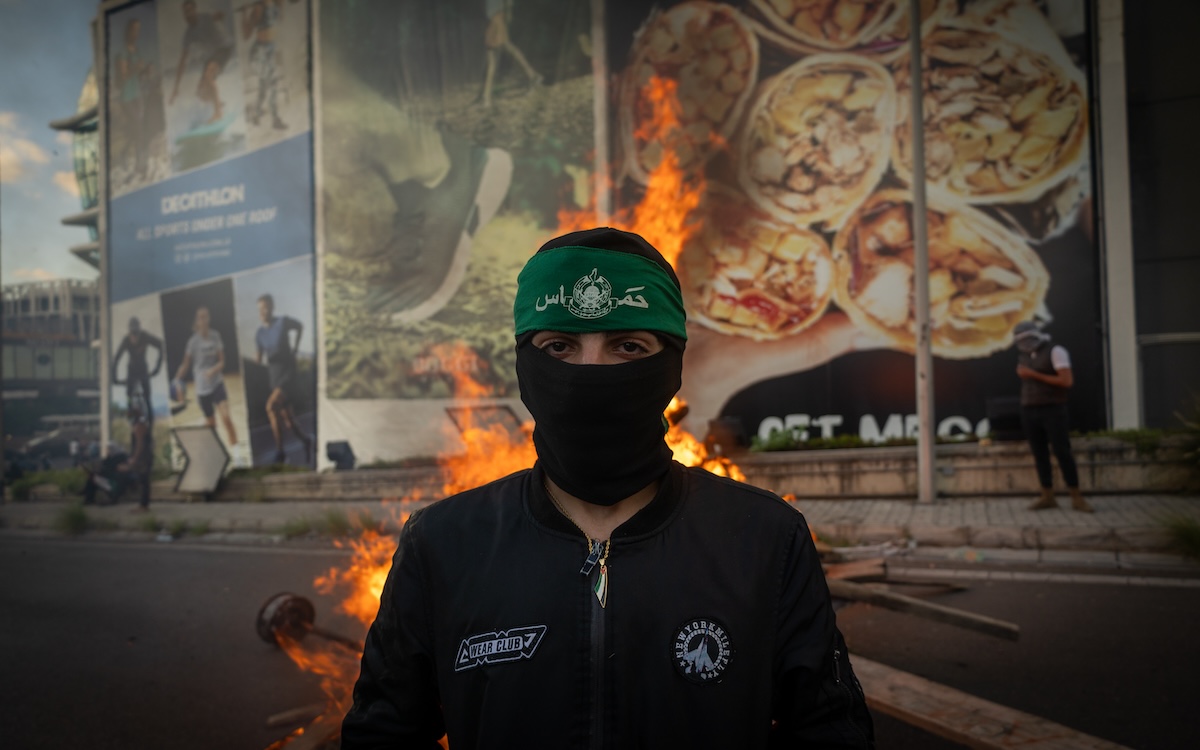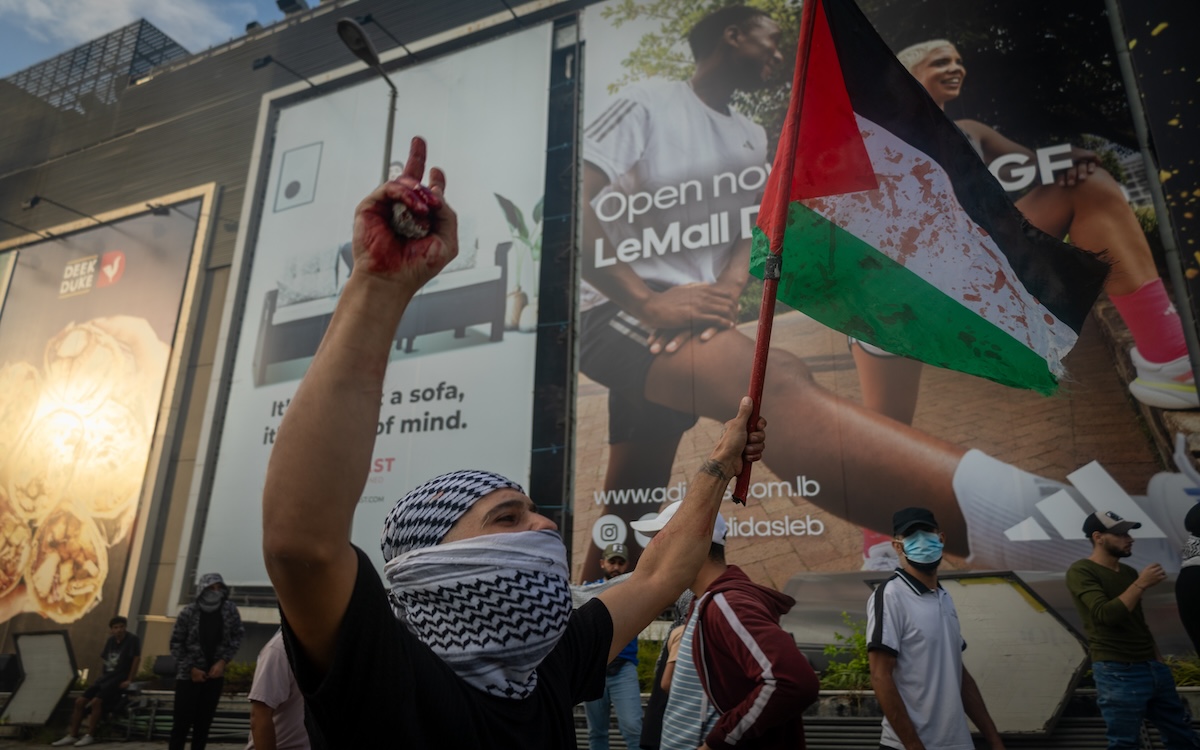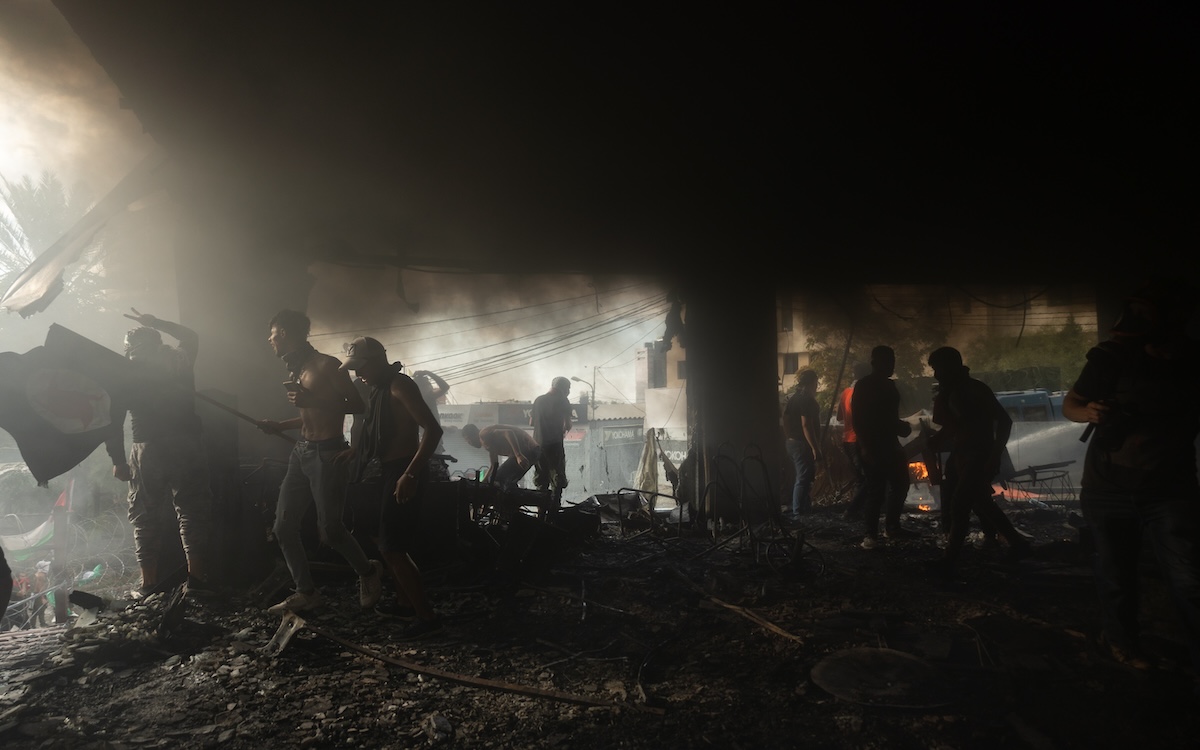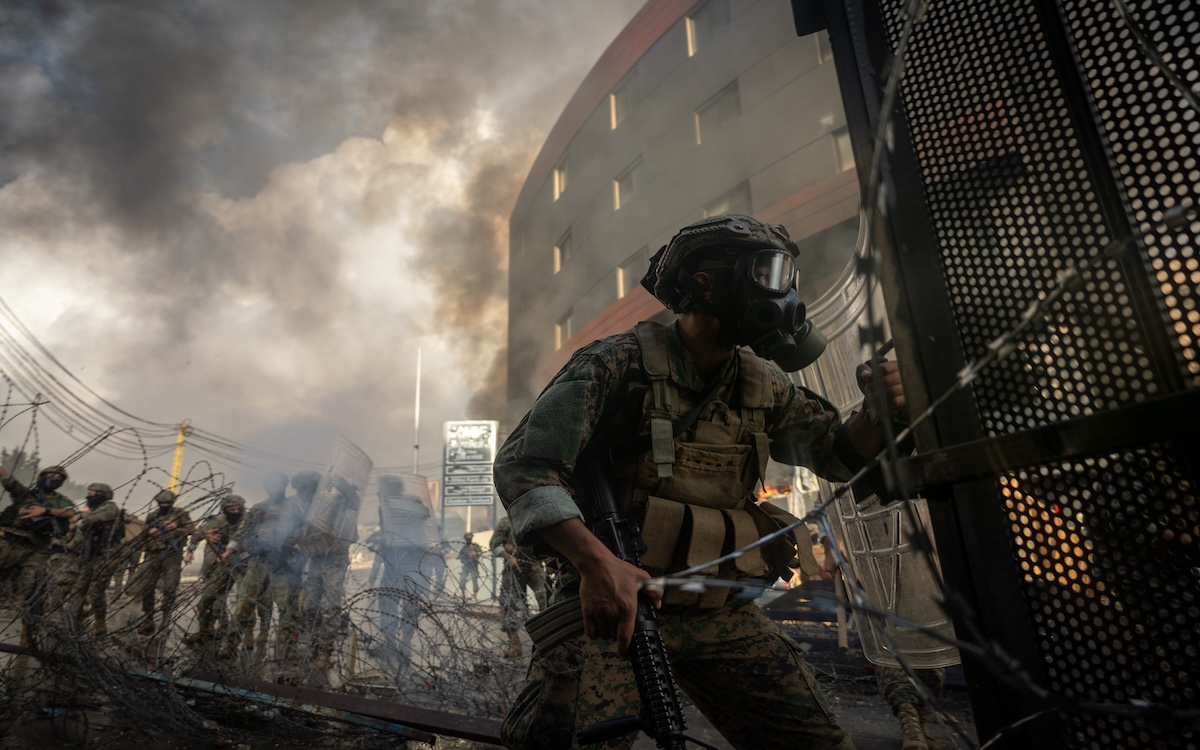 By late Wednesday afternoon, Lebanese military forces successfully dispersed the protesters. As the demonstrations dwindled, columns of black smoke rose into the air from the street leading to the US embassy, and tear gas wafted across the congested Dbayeh highway.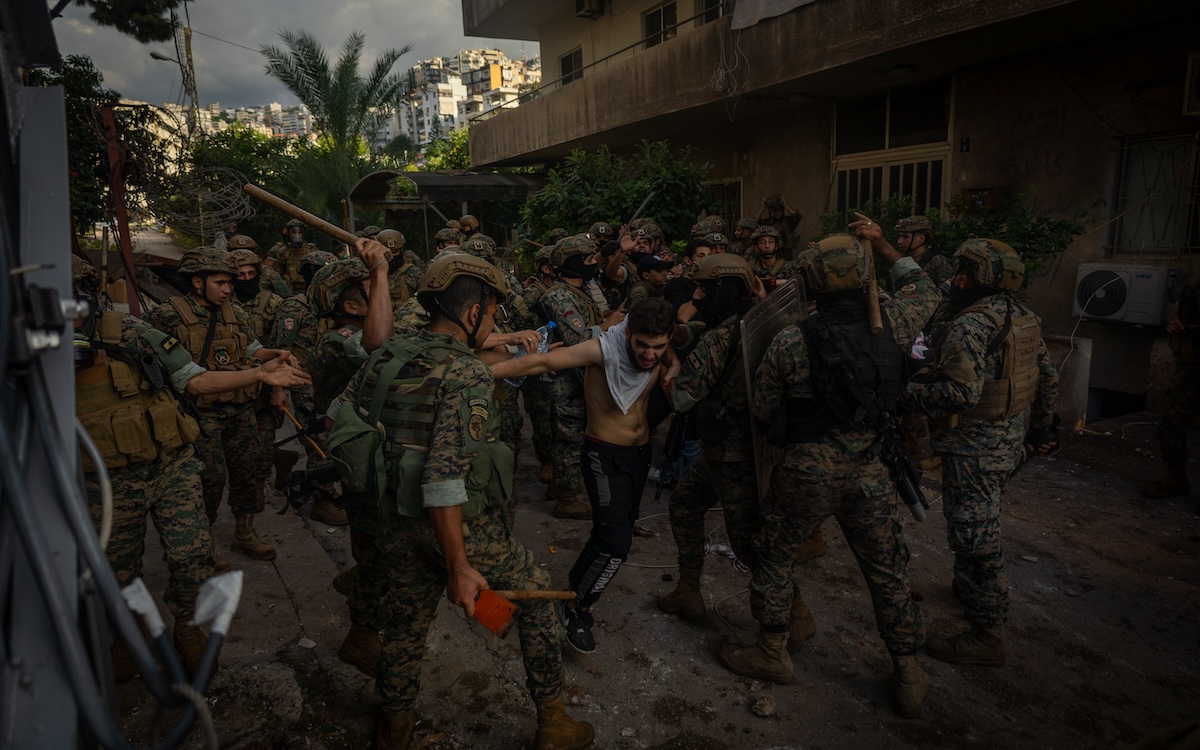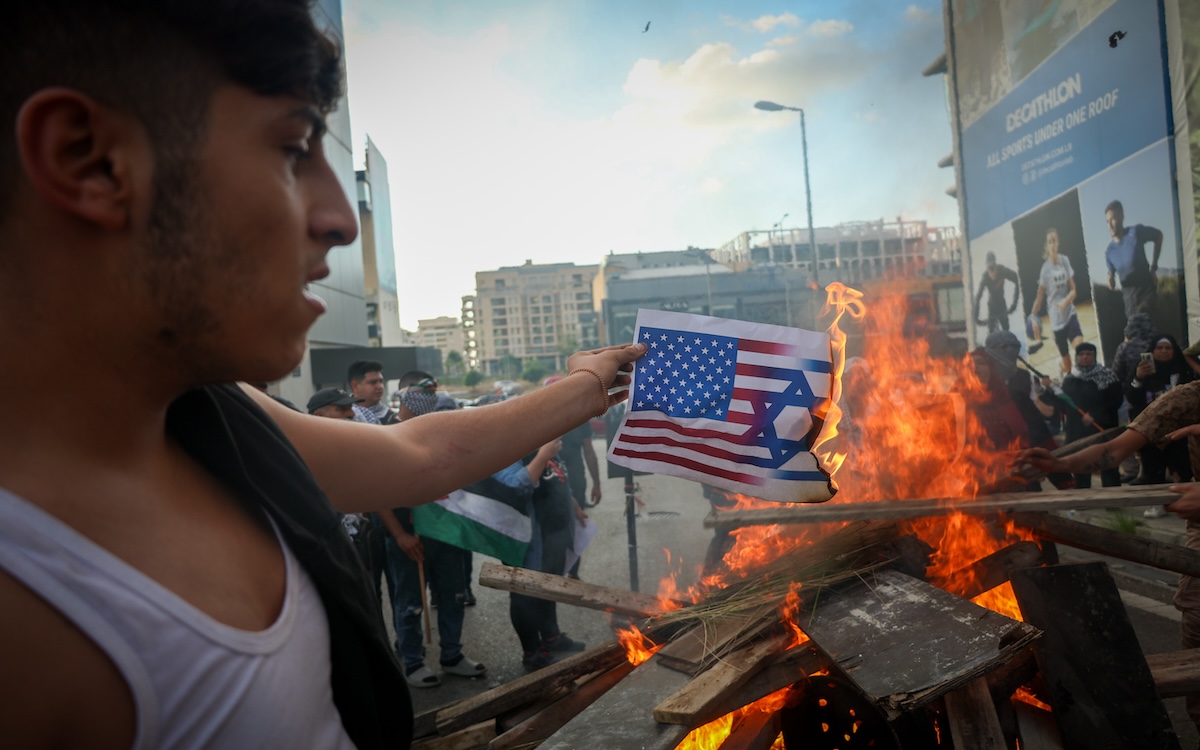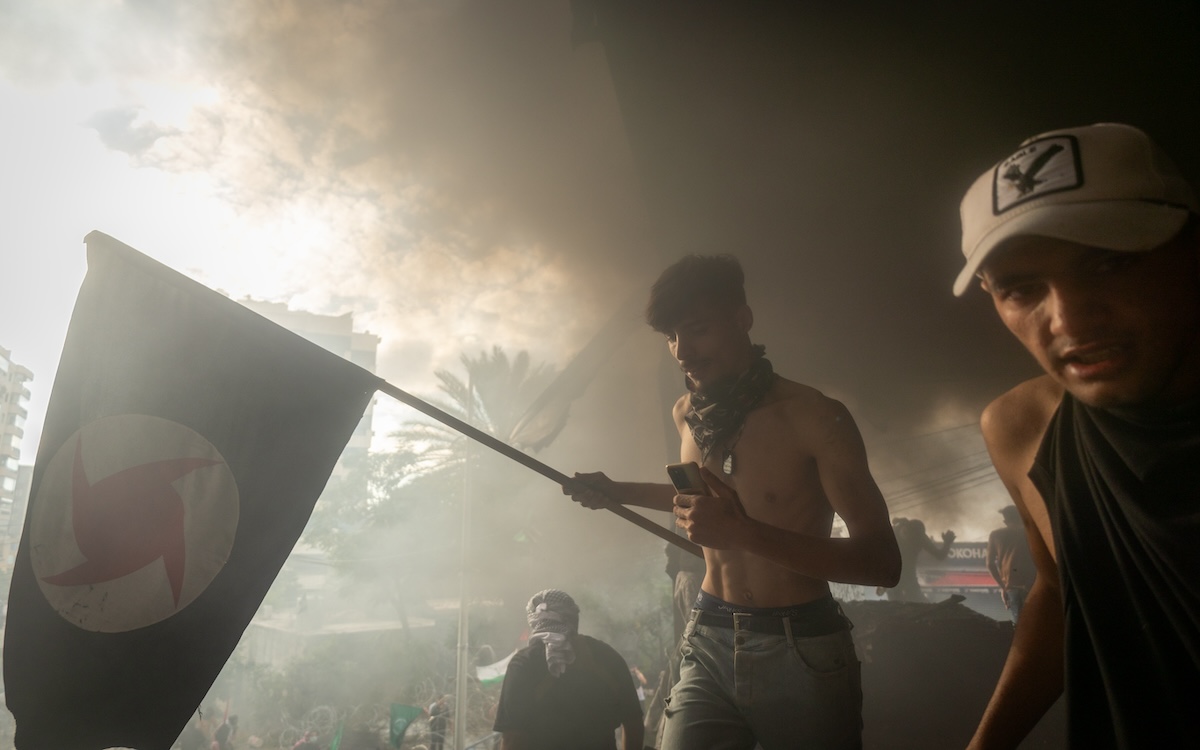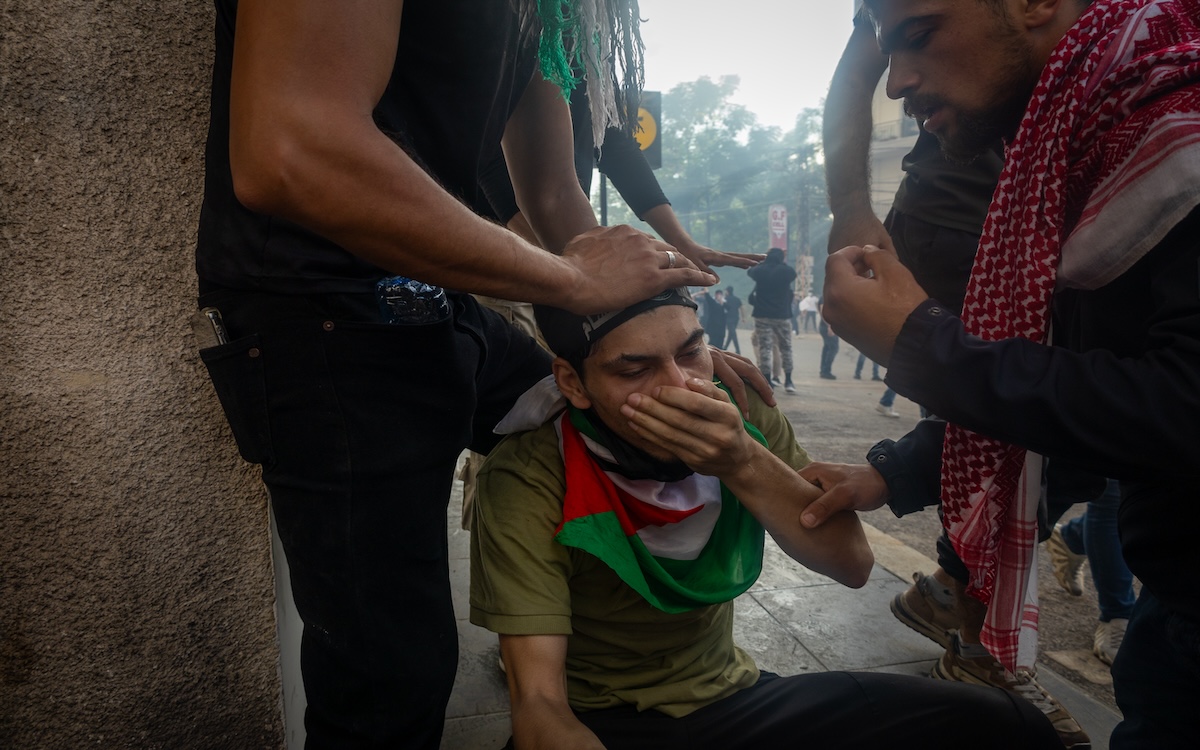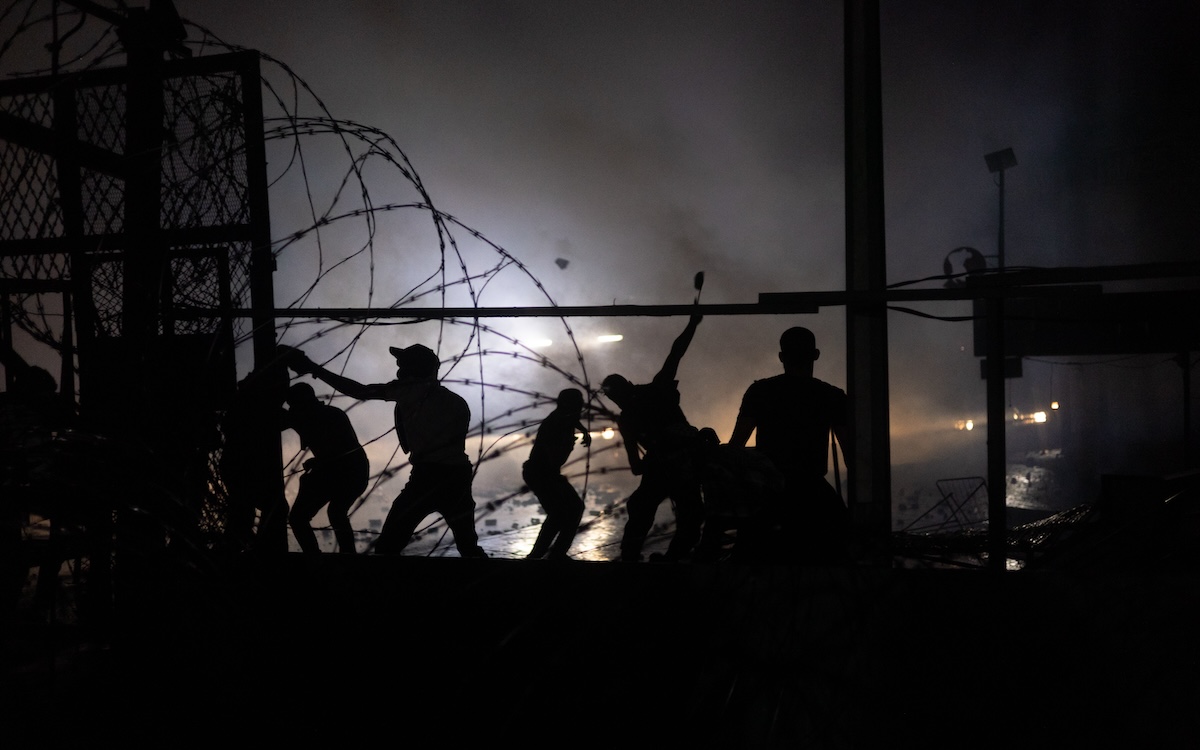 Hunter Williamson is a freelance journalist based in Lebanon. You can follow him on Twitter @hunterewilliam.