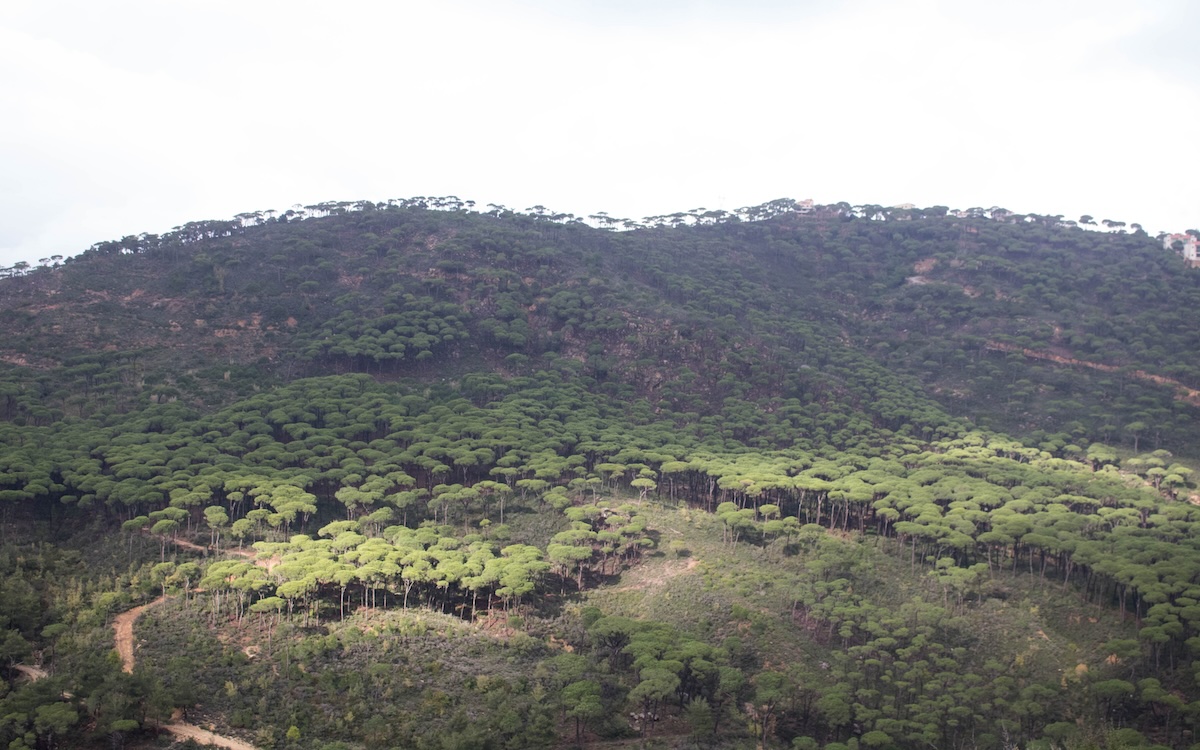 A forest in Jezzine, South Lebanon. Photo: Nicholas Frakes
After Lebanon discontinued state subsidies over the last two years, heating costs have risen significantly, driving many to rely on wood as an alternative heat source. This has led to a surge in illegal logging, a persistent issue in the country. The unauthorized felling of trees has inflicted considerable harm on Lebanon's woodlands, jeopardizing its unique cedar and ancient tree populations. Desperate for warmth and income, people in many Lebanese regions have been cutting down trees due to a lack of state regulation in forests.
The illegal logging of oak, pine, and juniper trees, some dating back hundreds of years, has become exacerbated by the ongoing energy scarcity crisis in the country. A spokesperson from the Ministry of Agriculture, who wished to remain anonymous, revealed that the forestry division is aware of multiple incidents of illegal logging but struggles due to inadequate funding and resources for resolution.
As the demand for wood logs surges, people are even using them for cooking over outdoor stoves, as it is cheaper than using gas cylinders. The World Bank has labeled this crisis as one of the most serious economic, political, and energy challenges in Lebanon since the 19th century.
Samer Sakaan, a member of the police force in Rachaya Al Wadi, Beqaa Valley, reveals that some individuals deliberately set fires to clear the way for tree logging or cut down excessive trees due to high firewood demand. These fires act as a cover, making it easier for loggers to access the forest.
If deforestation continues, Lebanon's rich biodiversity and generational means of subsistence will be unrecognizable. Mohamad Taleb, a resident in Akkar, points to issues with forest guards whose devalued wages, alleged bribery increases, and reluctance to provoke tensions have led to ignoring unauthorized logging or engaging in it.
Social media highlighted illegally chopped trees last year, some up to 500 years old, growing in high altitudes with remarkable resilience to extreme weather and drought. Joanna Azar, a volunteer in the Lebanese Reforestation Initiative (LRI), emphasizes the lack of law enforcement leading to unchecked forest exploitation and the detrimental impact of unregulated grazing.
Environmental experts have adopted innovative approaches to raise awareness and minimize forest damage. The Shouf Biosphere Reserve in Mount Lebanon promotes sustainable alternatives to firewood and diesel, encouraging residents to use trimmed branches, bushes, or eco-briquettes. Eco-briquettes, produced from olive oil pomace and excess tree materials, are distributed free of charge to those in need, aiding both the environment and the local economy.
Rodayna Raydan is a Lebanese-British journalist. You can follow her on Twitter @Rodayna_462.