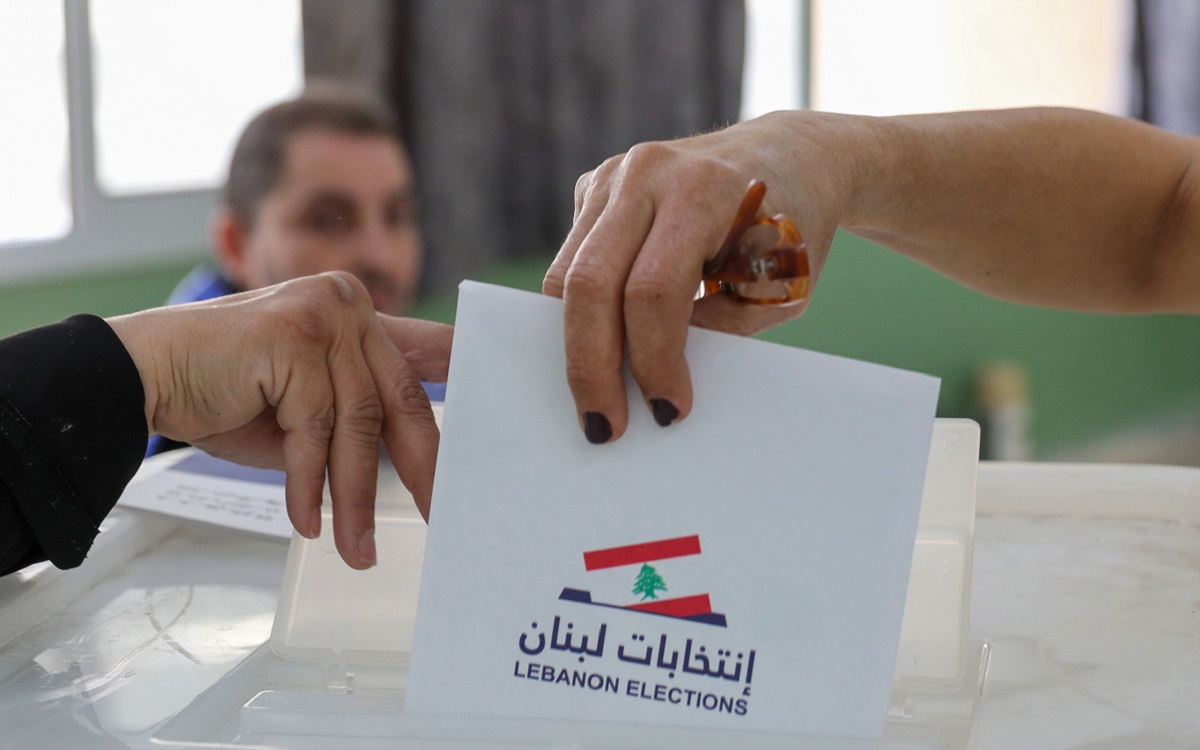 A Lebanese woman casts her ballot for the parliamentary election at a polling station in the Lebanese capital Beirut, on May 15, 2022. Photo: Ibrahim Amro, AFP.
Observers have warned not to expect any seismic shift from Sunday's poll, despite widespread anger against the ruling political class that has controlled the country for decades. Despite new political groups making efforts to challenge the control of the traditional parties over their constituencies, the lever of power remains firmly in the hands of traditional sectarian parties with an electoral system rigged in their favor.
After an underwhelming campaign stifled by the nation's all-consuming economic turmoil, queues of voters started forming when polling stations opened at 7:00 am (0400 GMT).
The army deployed across the country to secure a parliamentary election Lebanon's donors have stressed was a pre-requisite for financial aid crucial to rescue it from bankruptcy.
NOW's journalists dispatched to several electoral districts will bring you the news throughout the day. Follow our live updates here or on our social media channels. We are on Twitter, Instagram, Facebook, and LinkedIn.