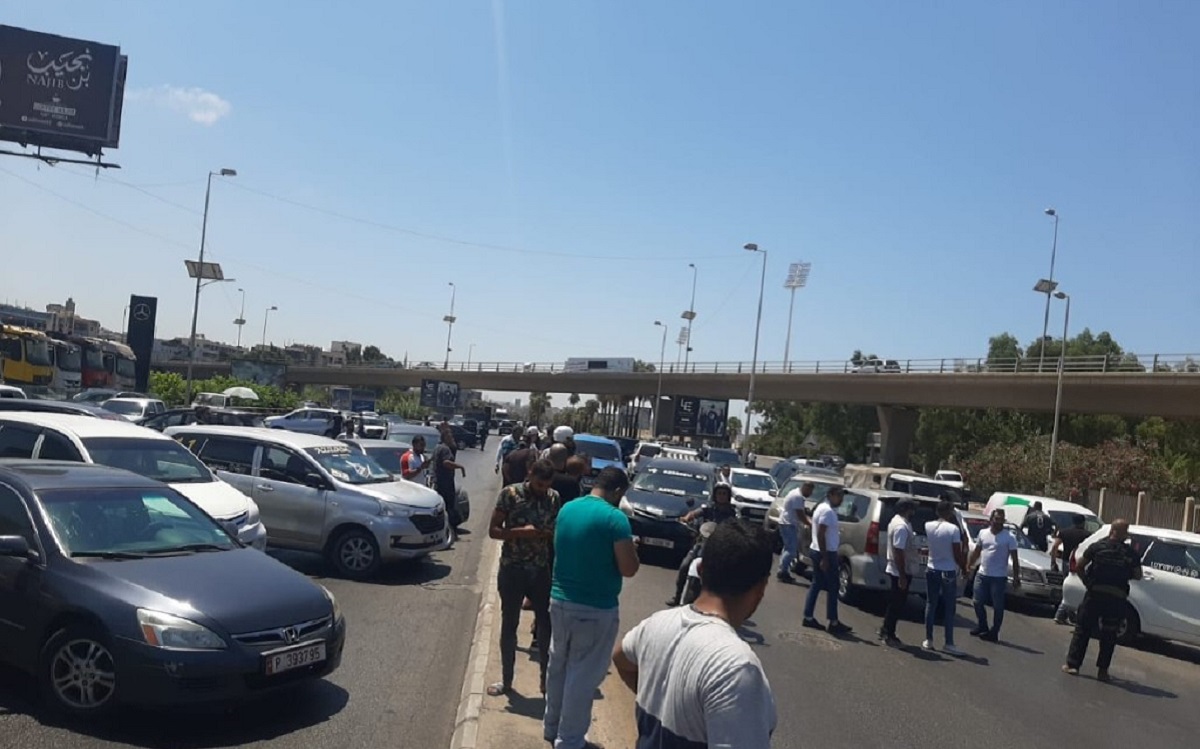 Protesters blocked roads in various locations in Lebanon, while all petrol stations were closed. Photo: NNA.
Lebanon is facing renewed unrest, with demonstrators against worsening living conditions closing roads across the country a day after the Central Bank announced that it would stop subsidizing fuel.
The announcement of the BDL came late on Wednesday night, after several days of lobbying by gas distributors. In June, the BDL lifted the subsidies partially, allowing gas stations to sell fuel on the rate of 3,900 LBP per dollar.
Amid the deepening fuel crisis that left thousands of Lebanese motorists lining up for fuel at gas stations and caused 3 murders on Monday, BDL announced it would open lines of credit for fuel importers at the market exchange rate for the dollar, currently at over 20,000 LBP.
The move sparked outrage among Lebanese whose wages devalued over 90 percent in the past year and a half.
Follow our live updates on our live blog and follow @NOW_leb across social media platforms for more.