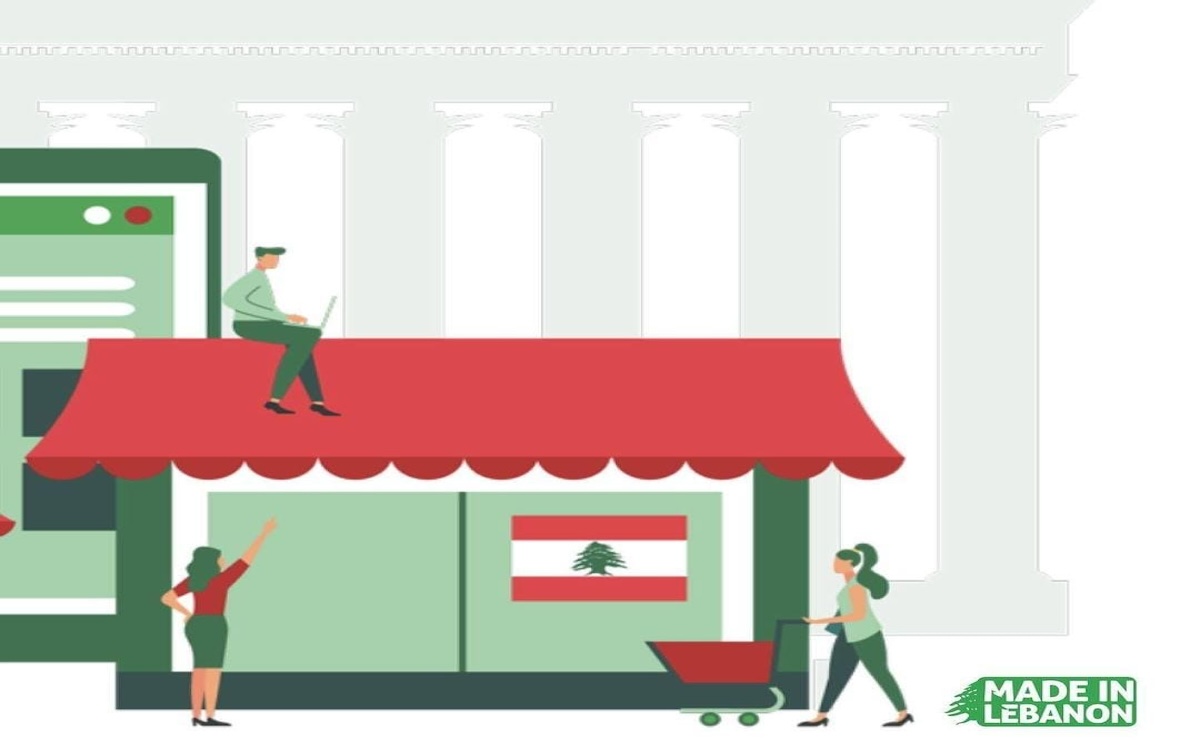 Lebanon's economic downturn has ramped up production in diverse industries
Lebanon's economy, prior to the crisis, centered mostly on the banking and service industries where local production and industry had minimal significance. The pegging of the lira to the dollar sustained the affordability of imports for locals, ensuring local brands had to encounter existing as well as reputable international competitors.
Dalia Khoury, a mother of three in Beirut, told NOW, "I used to buy imported laundry detergents and cleaning products, nowadays, I just can't afford it anymore, so I look for ones that are made locally as they're much cheaper and they do the job."
Before the economic crisis struck, Lebanese citizens were accustomed to purchasing imported goods much like Khoury. However, with the unfortunate decrease in the Lebanese Lira's worth by 98 per cent, obtaining imported products has become practically unfeasible, making local products more appealing and a safety net for shoppers.
With subsidies dwindling and the devaluation of the lira, pricey imports are now beyond the reach of the average shopper, sparking a surge in demand for domestic goods.
The economic downturn may have wounded various sectors, but the industrial realm emerged as a bright spot. Despite the prior statistic of importing over 80 per cent of its goods, competition levelled out with the help of an increase in export orders and a subsequent downswing in imported shipments, offering newfound strength to Lebanon's production output.
With the disruptions brought about by the global COVID-19 pandemic, domestic production received a considerable boost in response to reduced international trade. This was particularly favorable to the food industry, which emerged as a significant beneficiary.
Throughout the period of economic turmoil, the industrial division accumulated the smallest percentage of worker migration. This can be primarily attributed to an increase in production, paving the way for the establishment of fresh factories and consequent job vacancies.
In his interview with NOW, Bassam Sadaka, facilitator in the Lebanese Ministry of Industry said: "New research indicates that over 20 new factories have been established in the past three years, providing more employment in the industry. This signifies balanced economic expansion and better preparedness for future economic hardships."
According to Sadaka, the focus of Lebanon's industrial sector is prominently on delivering high-quality goods and striving for excellence. This is achieved through adherence to the standards issued by Lebanon's standards and specifications institution (libnor), which has paved the way for local and international markets. Sadaka encourages the citizens of Lebanon to put their trust and support domestic products.
"Made in Lebanon" has increasingly become a familiar label on the products now filling the shelves of markets and shops. As people in Lebanon have lower purchasing power, it seems only logical that they would start to prioritize their unprecedented interest towards local goods that match their budget.
New factories to fill the gap
As the country seeks to diversify its economy and reduce its reliance on traditional sectors such as agriculture and tourism, the manufacturing industry is becoming an increasingly important driver of economic development.
"The opening of over 20 new factories also highlights the potential for growth and innovation in Lebanon's manufacturing sector," Nasser Al Hajj, Economic and industrial development researcher at LIU told NOW.
"By investing in new factories, Lebanese businesses are positioning themselves to compete on the global stage and take advantage of new opportunities in emerging markets," Al Hajj added.
Due to the expansion of production lines and the opening of new factories, the industrial sector recorded the lowest migration rate during the crisis, creating new jobs directly related to the expansion of production lines, according to Al Hajj.
Challenges
Despite the market's ripeness for their entry, local producers are struggling to boost their capacity and make their products affordable for consumers.
NOW has spoken with Samir Hani, the founder of Al Maher dairy in Mount Lebanon. Although there is an increase in demand for his company's new and existing products, he says, "It's not enough to cover the price needed for the material used in production."
According to Hani, procuring packaging materials for his company's merchandise has become quite challenging in light of the surge in supplier costs, particularly those quoting prices in foreign currencies. Even the plastic bags used to package these items have become increasingly expensive.
Having to rely on his personal generator to power his machines proves to be a major financial obstacle due to the exorbitant cost of fuel and maintenance. This further compounds the challenge of providing electricity to the equipment in his factory.
"Our sales have certainly gone up, with our cheese products being especially favored. While many international brands have raised their prices, our products remain affordable, an aspect that sets us apart as a family business. We appreciate all of our supporters who contribute to our success," Hani told NOW.
Lower purchasing power
Approximately 90 per cent of customers have become primarily focused on pricing when choosing what products to buy, particularly in the realm of Fast-Moving Consumer Goods (FMCG), according to a report done by USAID. It appears that in their decision-making process, the product's value factor is outweighed by financial considerations, especially when similar alternatives of a well-established brand or locally made options are available, the report found.
Taleh Kadamani, a supermarket owner in South Bekaa who was interviewed by NOW, said: "We as suppliers since the crisis started have begun opting for alternative brands imported from Turkey and have also looked to local brands to compensate for the lack of imported choices and diminishing sales.
With the price-sensitive consumer embracing regionally produced goods, local manufacturers who were previously offered limited shelf space are now having the chance to stock more products, Kadamani explained to NOW.
As consumers seek lower-priced options, it appears that interest in buying locally made products has increased, and such brands have become more prevalent.
Rodayna Raydan is a Lebanese-British journalist. You can follow her on Twitter @Rodayna_462.