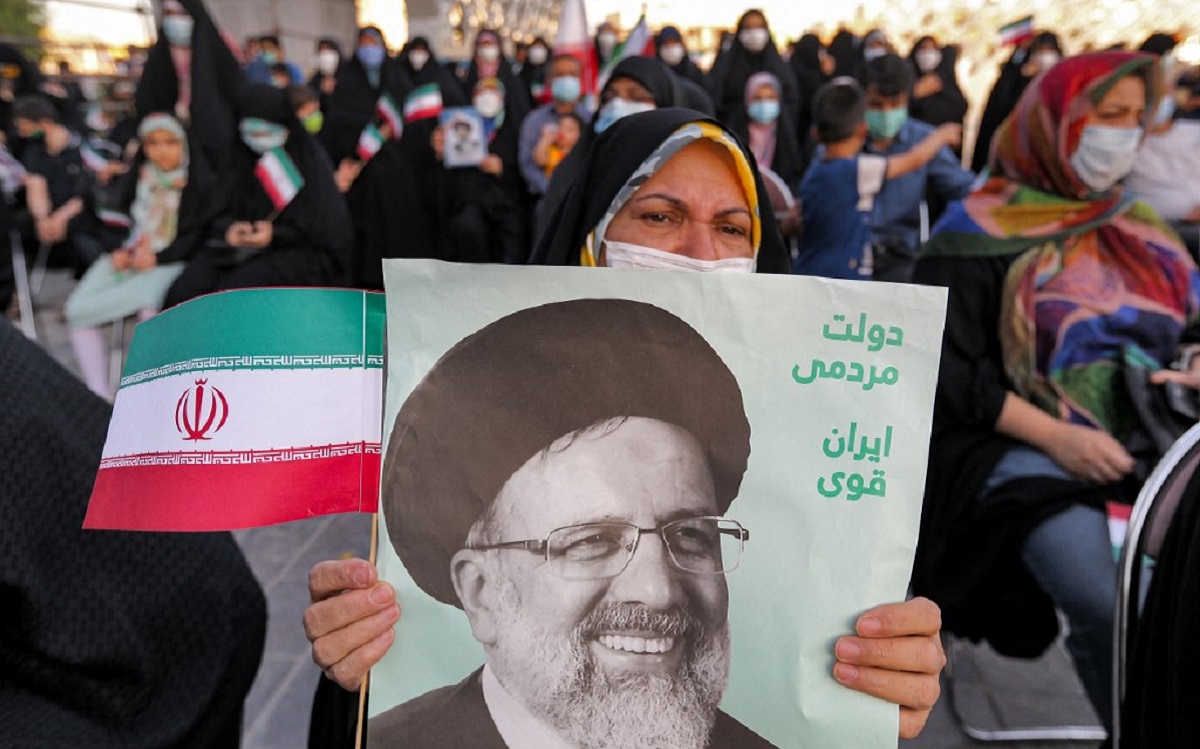 A woman holds a poster of Iran's newly-elected president Ebrahim Raisi, with text in Persian reading "government of the people, strong Iran", as supporters celebrate his victory in Imam Hussein square in the capital Tehran on June 19, 2021. Photo: Atta Kenare, AFP.
Hezbollah leader Hassan Nasrallah on Sunday congratulated ultraconservative cleric Ebrahim Raisi on winning Iran's presidential election, describing him as a "shield" against Israel and other "aggressors".
Raisi, a former judiciary chief, won nearly 62 percent of the vote in Friday's election on a turnout of 48.8 percent, after his most prominent rivals were either disqualified or pulled out of the race.
"Your victory has renewed the hopes of the Iranian people and the people of the region who see you as a shield and a strong supporter… for the resistance against aggressors," Hezbollah chief Hassan Nasrallah said in a statement.
Congratulations for Raisi also came from Syrian president Bashar al Assad, whose government counts Iran and Hezbollah as some of its top allies. Assad wished Raisi "success in his new responsibilities… and steering the country in the face of external pressure".
Hamas spokesman Hazem Qassem said "Iran has always been a main, strong and real supporter of the Palestinian resistance and our national cause" as he congratulated Raisi.
Source: AFP.