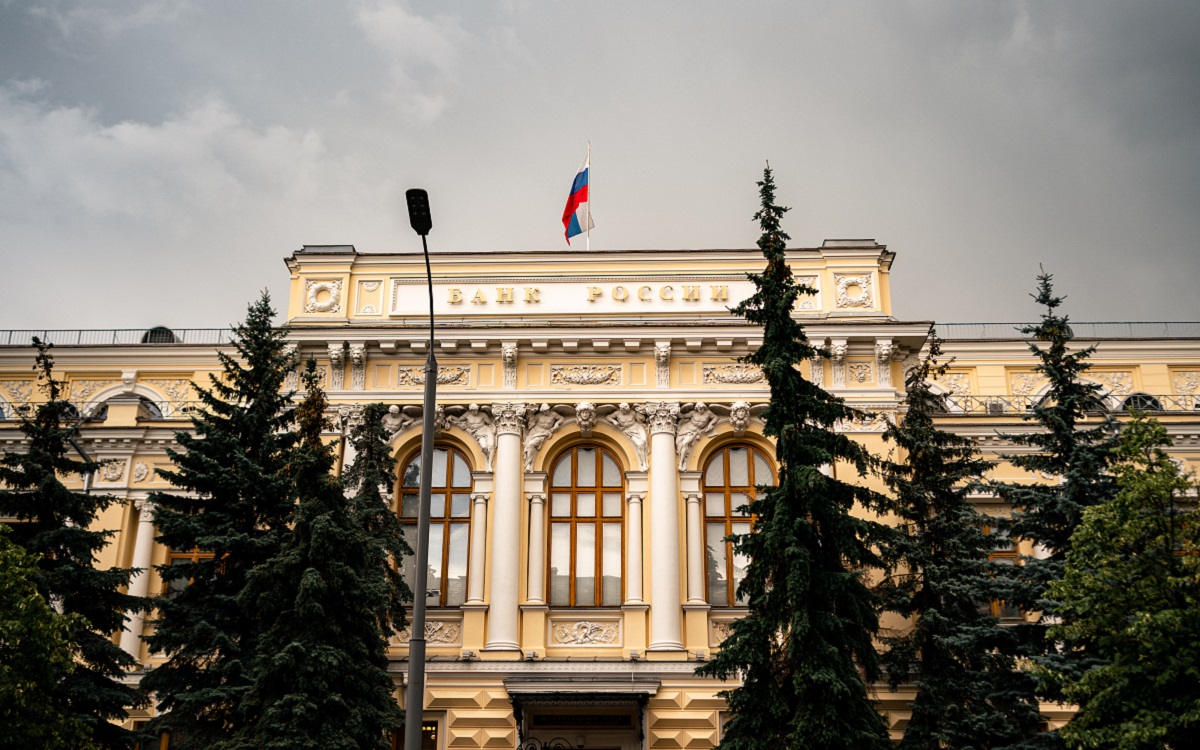 The Russian Central Bank headquarters in downtown Moscow. Russia's central bank announced on February 28, 2022 it was raising its key interest rate to 20 percent from 9.5 percent as the West pummelled the country with sanctions over Moscow's invasion of Ukraine. Photo: Dimitar Dilkoff / AFP.
Long queues begin to form at banks as people fumble about for cash and rush to salvage their life savings. Huge crowds get stuck behind barrier gates at Moscow's metro station after being barred from online payment systems. The rouble, Russia's currency, plunges to a record low against the dollar, losing at least 30 percent of its value. ATMs run out of U.S. dollars. 
A series of unprecedented financial penalties and sanctions have been imposed by major European countries along with the U.S. to impede Russia's aggression triggering financial turmoil. Experts say sanctions are limited in effect and have a small-scale success record which civilians, at large, have always borne the brunt of.
"History of sanctions in the past 30 to 40 years—sanctions such as those imposed on Iraq, Syria or other countries in the global south—shows that its a double-edged sword; that very often the civilian population pays the highest price while the people in power, the oligarchy and the ruling elite, manage to find a way to circumvent the sanctions," said Karam Bitar, a Non-resident Scholar at the Middle East Institute (MEI) and Associate Research Fellow at the Institute for International and Strategic Affairs in Paris (IRIS).
Western sanctions on Russia are threatening to upend basic life aspects for millions of vulnerable ordinary people, thousands of whom are staging anti-war protests and risking police detention.
Economic isolation might be good news at face value but the experience of other countries, namely Syria and Iran, where harrowing repercussions of sanctions or their ripple effects have taken place, suggests otherwise. 
For Russia, sanctions have yet to prove their potential effect in stopping Putin's war machine.
Narrow miss
"If you talk to any Iranian, any honest Iranian, about their families… We've all had an uncle who had cancer and couldn't find medicine because of the sanctions," said Arash Azizi, a scholar at New York University and the author of "The Shadow Commander: Soleimani, the US and Iran's Global Ambitions".
Access to healthcare, education and other human rights were heavily compromised when Washington, spearheaded by former President Donald Trump, slapped broad sanctions on Iran, in November 2020, for committing human rights abuses during violent and deadly anti-government demonstrations. 
"People of Iran, my people, my country, have paid the price of becoming destitute," Azizi added.
Multiple sanctions have been imposed on Tehran for decades, by the U.S., the U.N. and the European Union, as retribution mainly for its surreptitious nuclear program that the International Atomic Energy Association (IAEA) found is not compliant with international obligations. 
"I believe the overall effect has been negative because [sanctions] have destroyed the Iranian economy and destroyed the Iranian middle class," Azizi said. "They have weakened the pro-western sections of the establishment and isolated Iran further." 
The reason sanctions were never effective in bringing Iran to the negotiating table, one of the purposes behind the sanctions, is because, having lived under the mounting pressure of sanctions since 1979, the Iranian regime has learned to evade them, and in many cases, state-supported militias have even profited off of them, Azizi explained.
"They are usually called by many Iranians as the profiteers of the Iranian sanctions. These people love sanctions because it allows them to consolidate their control over the country's economy."
The most efficient way to undermine the Putin regime is to target energy because Russia is heavily dependent on energy [sales] which have been, for years, used by the regime as an economic method of blackmail.
"Donald Trump was the best deal they ever got," he added.
The Kremlin has also been hit by sanctions since 2014 when the country first started the armed conflict in Ukraine and took control of its Crimean region. Russian President Vladimir Putin did not like that form of western pressure and started sanction-proofing Russia. He has been gearing up ever since. 
He managed to stockpile ample reserves worth around $640 billion in various foreign currencies and gold. He reinforced ties with China. He propelled the financial system into becoming less vulnerable to the U.S. dollar. He scaled back the country's foreign investment and capital borrowing. And he established the country's own bank transfer system, the SPFS (Sistema Peredachi Finansovykh Soobscheniy). Putin's Russia is also a huge oil exporter; pumping around five million barrels a day and selling the fuel on the global market. 
Central bank sanctions have already stripped Russia of 60 percent of its war chest, and China has restricted financial deals with the Kremlin. But as oil hits decade-high prices, reaching $111 a barrel on Wednesday. With the world being largely dependent on Russia's fuel, can Putin conceal his losses? 
"The most efficient way to undermine the Putin regime is to target energy because Russia is heavily dependent on energy [sales] which have been, for years, used by the regime as an economic method of blackmail," said Iulia-Sabina Joja, director and senior fellow at MEI.
With decoupling comes economic sacrifices and blowbacks and alternatives must be found, added Joja, who is also an expert on European and Black Sea security. The Biden administration has since been pushing for more drilling and natural gas exports expansion to preserve global energy security.
Iran lost almost half of its oil export revenues and 30 percent of its foreign trade when the country was banned from the SWIFT messaging system in 2012. The European Union declared a ban on seven Russian banks from SWIFT starting Wednesday, excluding those dealing with energy payments. Moreover, rerouting payment transfers to Russia's own system, the SPFS, as well as to other systems, remains an option for Putin, according to the Financial Times.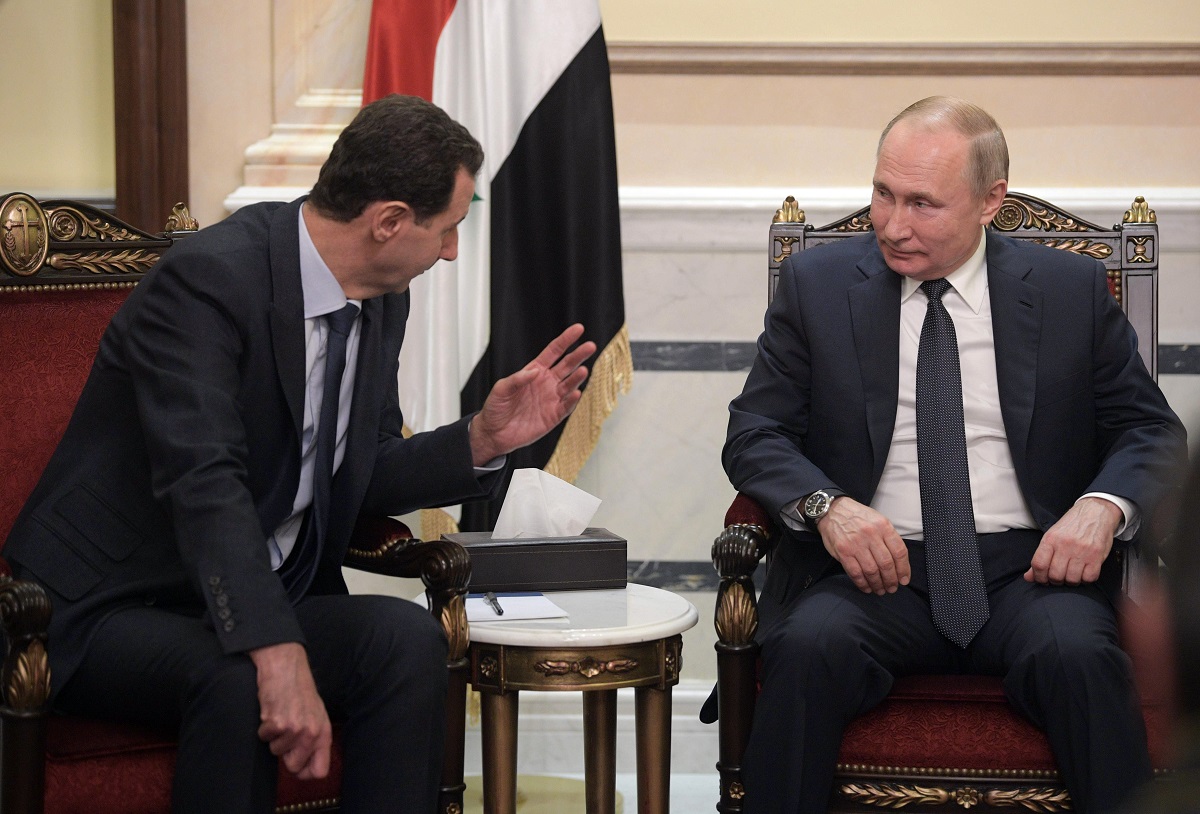 Fly the coop
Experts say certain components need to be applied for sanctions on Russia to work their magic, one of them being the ability to target entities involved in the war and links close to the regime, wherever they are, and cause serious harm. However, this has been proven extremely challenging, and similar to Iran's example, the elite has commenced their escape from sanctions. 
But Joja believes that sanctions should not be limited to Putin's close circles, who have been amassing fortunes and political authority for decades through Putin links but should rather be imposed on the entire governmental apparatus. Oligarchs and high officials have the ability to resign, brazen out sanctions and flee, she said. 
The wealthiest Russian money has reportedly been pushed out to sea after having been hit with Western sanctions. They hightailed their super-yachts in a move to preserve their assets. 
Putin and his Foreign Minister, Sergei Lavrov, have also been sanctioned; their assets in western countries were frozen and travel bans were levied on both of them.
Meanwhile, there have been some success stories in Syria, even though the Assad regime is still in power and Russia holds sway.
Despite its potential harm to Syrians, the Caesar Syrian Civilian Act, a wide-ranging potent U.S. sanctions law, came into effect in June 2020 targeting the Assad regime and wartime profiteers including Hezbollah and allies in Russia, China and Iran. The act puts reconstruction activities on hold, thwarting the regime from benefiting from such efforts.
"Sanctions did indeed succeed in achieving that," said Karam Shaar, a Non-resident Scholar at MEI and writer from Aleppo, Syria. "Reconstruction is completely on hold and we know that if reconstruction happens, the Assad regime will be the main party benefitting from it because it's in control of most of Syria."
The Ceasar Act also came as a boon to halt Russia's investments in Syria's gas infrastructure in the Eastern Mediterranean, Shaar said. Despite not having completely changed the course of the conflict, they truly had a significant impact, he added. 
However, dire humanitarian consequences have been witnessed in both Iran and Syria, in addition to Lebanon, which received some of Syria's sanctions ripple effect. Many humanitarian aid reliefs, including the U.N., have condemned the U.S. for its sanctions on Syria and called for allowing its people to rebuild.  
If sanctions are not as nearly effective in achieving their objectives, then why do powerful countries insist on imposing them time and time again? 
"It is kind of interesting that academic and policy literature suggests that sanctions do not have a good success record however politicians always tend to ignore that just because they use these tools due to the lack of other options," Shaar said. 
As western sanctions spell devastation on and cripple Russia's economy in an attempt to change behavior, some believe this course of action can be a form of escalation where the working class will be the hardest hit. The outcry for war crimes currently underway in Kyiv, Kharkiv, and elsewhere remains much louder, however, and many Russian citizens are risking arrest and prosecution protesting against their country's invasion of Ukraine.  
Sally Abou AlJoud is a multimedia journalist with @NOW_Leb. She is on Twitter @JoudSally.