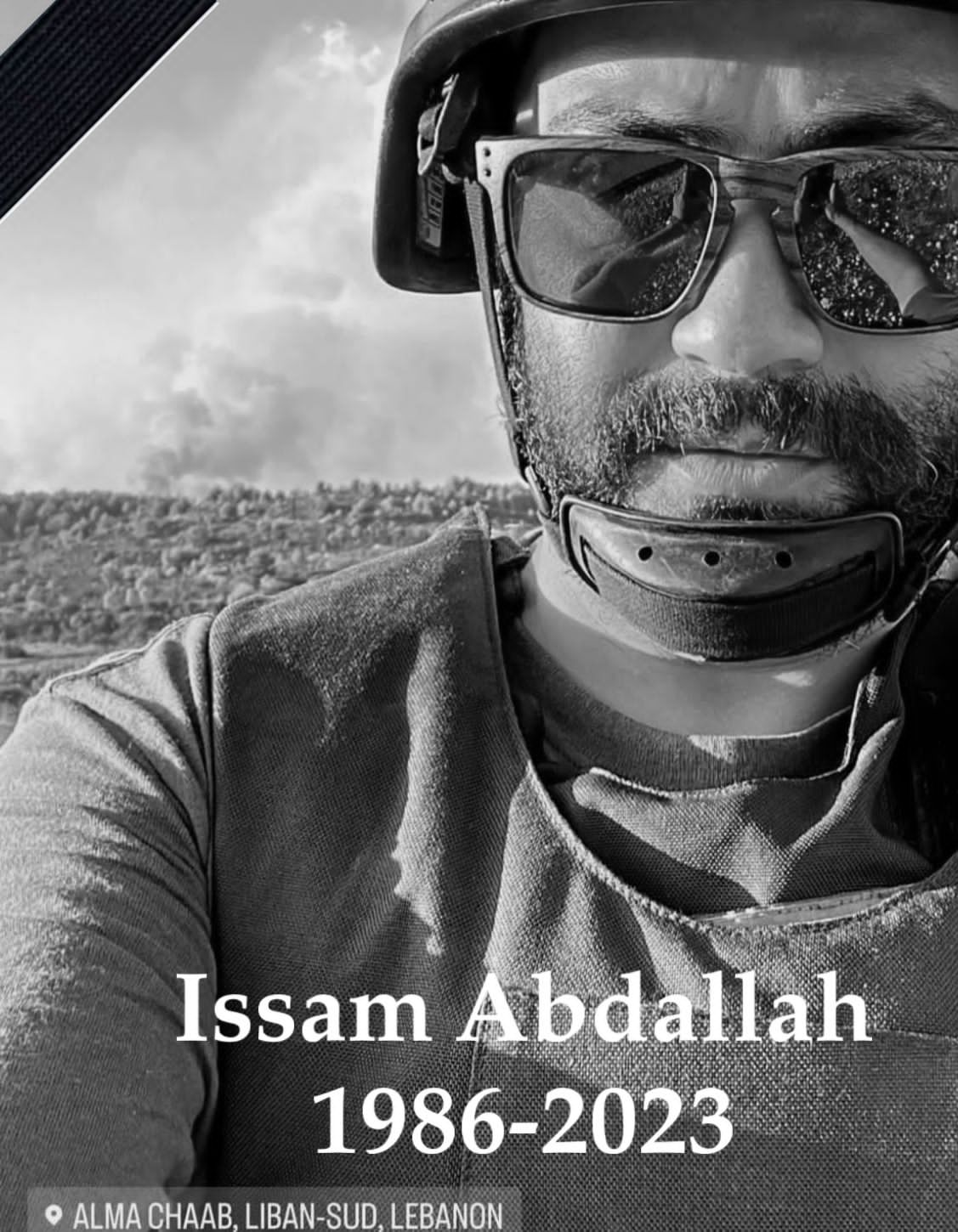 Rest In Power, Issam Abdallah
Reuters Journalist Issam Abdallah was killed by an Israeli missile while providing live video coverage near the border in Alma Shaeb, southern Lebanon.
The missile that Israel fired directly hit the journalists and their cars, injuring six journalists and tragically taking Issam's life immediately.
The 37-year-old, who devoted more than a decade to Reuters, initially did not mention his killer in the outlet's initial headline. They simply stated that a journalist was "killed," without naming Israel.
However, Reuters later updated its article this morning, acknowledging that the missile came from the "direction of Israel."
Notably, Abdallah's final Instagram post featured a photo of Al Jazeera journalist Shireen Abu Akleh, who lost her life to an Israeli gunshot in 2022.
Many of his colleagues fondly remember him as a kind, humorous, and brave soul.
Israel's targeting was an evident and intentional attempt to obstruct the press' work and forcefully intimidate them from covering Israel's actions.
Abdallah's last post on X features a video of the coverage he was conducting in Alma Al Shaeb, where journalists had gathered to perform their roles peacefully.
Today, Abdallah's family, and indeed the entire nation of Lebanon, mourns the loss of a martyr and a prominent figure in the Lebanese media world.
Abdallah's contributions extend beyond Reuters and live coverage; he was a talented videographer whose work is visible across various social media platforms. He should be remembered for his remarkable talent and courage.