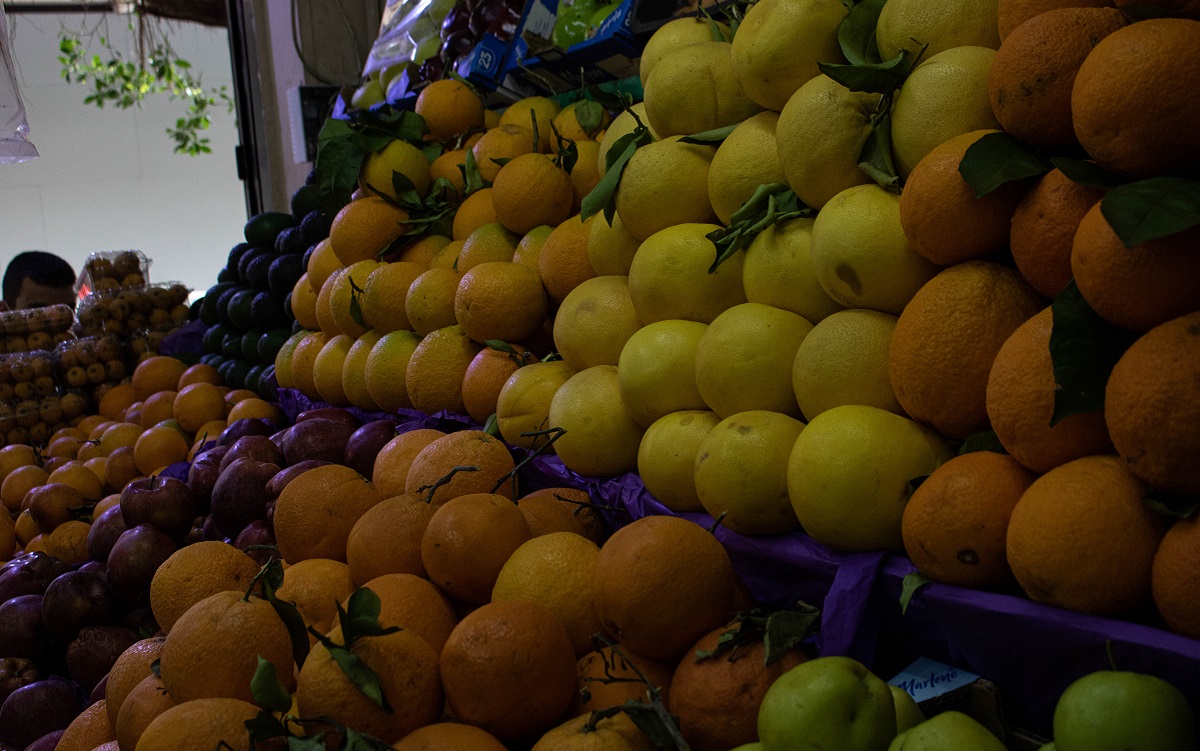 Lebanese farmers have depended on exporting produce to Saudi Arabia in order to earn foreign currency, as Lebanon is experiencing a major ecoonomic crisis. Photo: Nicholas Frakes, NOW.
Politicians in Lebanon called on Tuesday for a serious investigation and measures to curb drug smuggling while farmers voiced their concern following a decision by Saudi Arabia's government to ban the import of Lebanese produce. The ban was enforced on Sunday, two days after over two million amphetamine pills were found inside pomegranates shipped in from Beirut. 
Saudi authorities stated that in the past six years, security forces had seized over 600 million amphetamine pills and hundreds of kilograms of hashish that were exported from Lebanon. 
But while politicians and farmers alike pleaded for Riyadh to reconsider its decision, some analysts believe the ban is more political than security-oriented. 
Nabil Boumonsef, deputy editor-in-chief of Annahar, told NOW that he was not surprised by the decision taken in Riyadh. He explained that the ban was enforced only recently, despite the smuggling activities going on for 6 years, due to Lebanon "having the wrong people in power." 
Saudi Arabia cut diplomatic ties to Iran in 2016 after locals attacked the Saudi embassy in Tehran. Riyadh has seen the political prominence of Iran-backed Hezbollah and its political allies in Lebanon as worrying and is among the Gulf countries that have imposed sanctions on the Party of God.  Al Arabiya reported on Sunday that Hezbollah was believed to be behind the shipment. 
"Saudi Arabia's reaction did not surprise me at all," Boumonsef told NOW. "Especially that the political parties who are now in power have systematically raised problematic obstacles on a financial, corruption and international level."
With Lebanon relying heavily on produce exports to bring in foreign currency, bring in around $24 million a year from Saudi Arabia alone, Boumonsef highlighted that the decision would deliver a serious blow to the already devastated Lebanese economy. 
Pleading for lifting the ban
While other Gulf countries, such as Kuwait and the UAE, were quick to voice their support for Saudi Arabia, many in Lebanon demanded that the Saudis reverse their decision.
In a statement released on Tuesday, the Parliamentary Committee for Economy, Trade, Industry and Planning highlighted the extent of the damage that "will be caused to the agricultural sector as a result of the Saudi decision".
The sector has become dependent on exports in order to obtain foreign currencies, the so-called "fresh money" which has enabled Lebanese farmers to survive after the collapse of the national currency. 
The MPs called on the government to implement policies that curb smuggling, such as tighter control of the borders by security forces and the implementation of scanners to deter any smugglers. The committee also appealed "to the Saudi authorities to reverse their decision."
Lebanese farmers also called on Saudi Arabia to reverse their decision which went into effect on Sunday, April 25.
"It's not our fault. We have absolutely no relation to this," Ibrahim Tarshishi, head of the Bekaa union of farmers.
"It is a shame we have to pay the price and prevent us from importing our products to the kingdom," he told told AP on April 24.
Tarshishi also insisted that the pomegranates came from Syria and only passed through Lebanon, adding that Lebanon imports the fruit now and has not exported it for years.
During a meeting at Baabda, Tarshishi issued several demands following the ban, including tightened control on all borders and the release of all the information about those involved in the recent drug bust by Saudi Arabia.
Lebanon's Syndicate of Fruits and Vegetable retailers also issued a statement on Tuesday denouncing the Saudi ban, calling it a "crime" that is being committed against Lebanese farmers that are just "looking to make a living." 
Call for an investigation
Lebanon's Maronite Patriarch, Bechara al-Rai, was also outspoken about Saudi Arabia's controversial decision.
During his weekly Sunday homily, he called on KSA to reverse its decision, saying that it only serves to hurt Lebanon and its farmers.
After an impromptu meeting with President Michel Aoun, al-Rai was even more forceful with his condemnation. The Patriarch said that the drugs "disfigure the image of Lebanon" and that the Lebanese farmers are "the great victim."
"We touched on the issue of smuggling that distorted the face of Lebanon," the Patriarch said of his meeting with Aoun.
"We requested the activation of the control apparatus, especially after the issue of drug smuggling to Saudi Arabia and the consequences that followed on Lebanese goods."
In an effort to tackle the issue of smuggling, Aoun, Caretaker Prime Minister Hassan Diab and members of the outgoing cabinet met at Baabda Palace on Monday to discuss what actions Lebanon should take following Saudi Arabia's ban.
PM Diab called for an investigation to "uncover everything related to the smuggling of narcotic substances in shipments of vegetables and fruits" that entered Lebanon and were subsequently sent to Saudi Arabia. 
Diab also argued that a simple ban would not prevent the smuggling of illicit materials and that cooperation between the Gulf and Lebanon is needed in order to properly combat it.
"We are confident that Saudi Arabia and all the Gulf countries know well that a ban on Lebanese produce will not stop drug smuggling and (that) cooperation between us will help stop these networks," the outgoing PM stated after the meeting.
Nicholas Frakes in a multimedia journalist with @NOW_eng. He tweets @nicfrakesjourno.