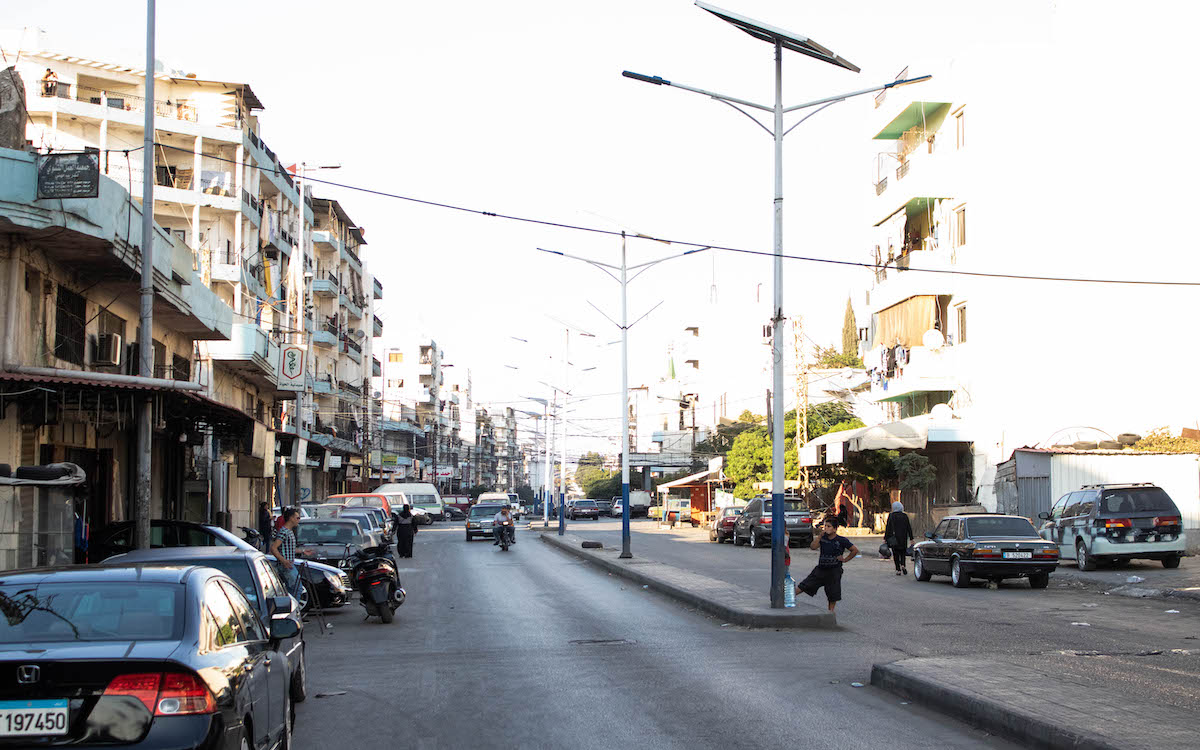 The Bab el-Tabbaneh neighborhood of Tripoli hosts a large number of Syrians who fled the country amidst the civil war. Photo: Nicholas Frakes.NOW
Adnan sat in a cafe near the Tal clocktower in Tripoli, dipping his tea bag in and out of the cup of steaming hot water as the juices and flavors seeped in, slowly changing the color of the water from clear to a dark brown.
He hardly touched it, sipping it only occasionally. 
The 37-year-old came to Lebanon from Syria in April 2015, fleeing his mandatory military service and leaving everything behind except for his wife and, now, 10- and eight-year-old daughters.
When he first came to Lebanon, life was not easy, but he was able to make a living and support his family, so they were able to live a decent life.
But the economic crisis that has crippled the country for the last two years changed all of this.
"It's hard for everyone. Both the Syrians and the Lebanese," Adnan told NOW. "For the Syrians, it is a bit more though. There isn't a solution. Lebanese have options abroad or they can go somewhere else. But Syrians are stuck here."
Now, as Arab countries start to renormalize relations with Syria after years of isolation, and Lebanon's new prime minister has openly said that he is willing to visit Damascus. But the possibility of Syria being brought back into the regional fold also comes with the potential that Syrians in Lebanon will be pressured or forced back to the very place from which they fled for their lives. For many, this possibility fills them with dread.
"Where can I go," Adnan asked? "I'll go to the ocean. If I go back to Syria, I'll die. If someone dies here, it's better than dying over there."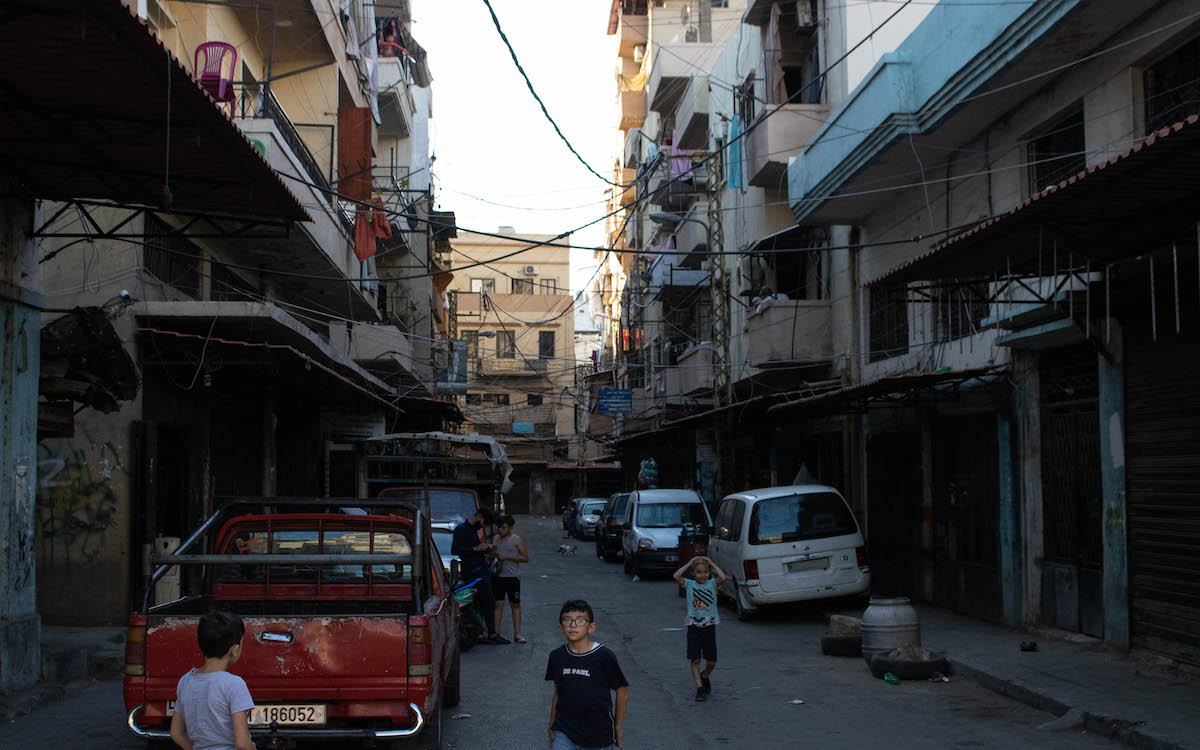 Running away from war
Adnan worked in Syria's Ministry of Telecommunications for 10 years before he finally received the letter that he had been dreading: his military orders.
He had a wife and two daughters to look after, and, with the civil war raging on, he knew that he would be deployed to a hot zone where he could easily be killed.
That left him with very few options. He could follow the orders and join the Syrian army, he could defect and join the opposition in their fight against the regime, or he could flee the country.
"I didn't want to support the regime nor did I want to support the opposition," he explained. "All of these sides are killing each other not for Syria and the Syrian people. They are killing each other for themselves. So I didn't want to support either of them."
So he packed what he could and left his home in Ghouta, an area in the suburbs of Damascus, on a bus to stay with family in Lebanon who had offered him a place to stay until he could get on his feet.
Since he avoided his military service, he cannot return to Syria and has to stay in Lebanon.
"I can't go back to Syria because if I go back, they will capture me and I'll either go to jail or some other place like a conflict area," Adnan said. "I can pay the regime $8,000. It's impossible for me to pay that."
Adnan was fortunate enough to find stable work in his field in Lebanon, but his $800 salary before the crisis has now dwindled to anywhere from $80 to $100 depending on the constantly fluctuating black market rate. This has forced him to work two jobs to be able to afford all of his expenses.
Others in Lebanon face the same issue of not being able to return to Syria.
43-year-old Nabil Hassoun has been legally working in Lebanon for over 20 years. Since his home in Homs was near the border, it made it easy for him to go back and forth. But three years ago his ID card was accidentally destroyed in a work accident, so he could no longer go between the two countries like he used to. If he went back to Syria, he would not be able to return to Lebanon.
"I can get a passport from the [Syrian] embassy but I have to pay $400 for it," Hassoun told NOW. "With the crisis, it makes it impossible to afford."
Hassoun's friend Mohamad, 21, came to Lebanon from Homs in 2016 because of the war.
But Mohamad has never had any documentation in Lebanon,  adding to his insecurity since he cannot legally find work.
This has made it more difficult to provide for his mother, who depends on him. 
"My brother used to work but he left so now it is just me and my mother in the house now and she doesn't work," he told NOW. "I can't work since I don't have papers. And that is a big problem because my mother is older and she is sick."
Both Hassoun and Mohamad worry about the possibility of having to return to Syria, not because they are afraid of any new government crackdown, but because they lived in areas that were heavily bombarded during the war and they no longer have homes to return to.
Adnan, Hassoun and Mohamad all have registered with the United Nations, but they receive varying degrees of support.
Adnan is given around 800,000 Lebanese Lira per month ($42 at the current market rate) but he can only use that to buy food. Hassoun registered with the UN several months ago, but has not received any response since. Mohamad is only offered food security, despite his desperate need for money to buy medicine for his ailing mother.
In addition to not having access to work, the lack of protection by the Lebanese state has only worsened the insecurity of Syrian refugees. 
"Security here is better than in Syria," Adnan stated. "That being said, there is no security here. There isn't really a government here. No police either. It's hard to find work. If they find out that you're Syrian, then you don't get to work."
Now, with Najib Mikati as prime minister, who has historically had close ties to the Syrian regime, and as other Arab countries begin to improve their ties to Damascus, the idea of being sent back weighs heavily on their minds.
"I would rather die than go back [to Syria]," Mohamad said.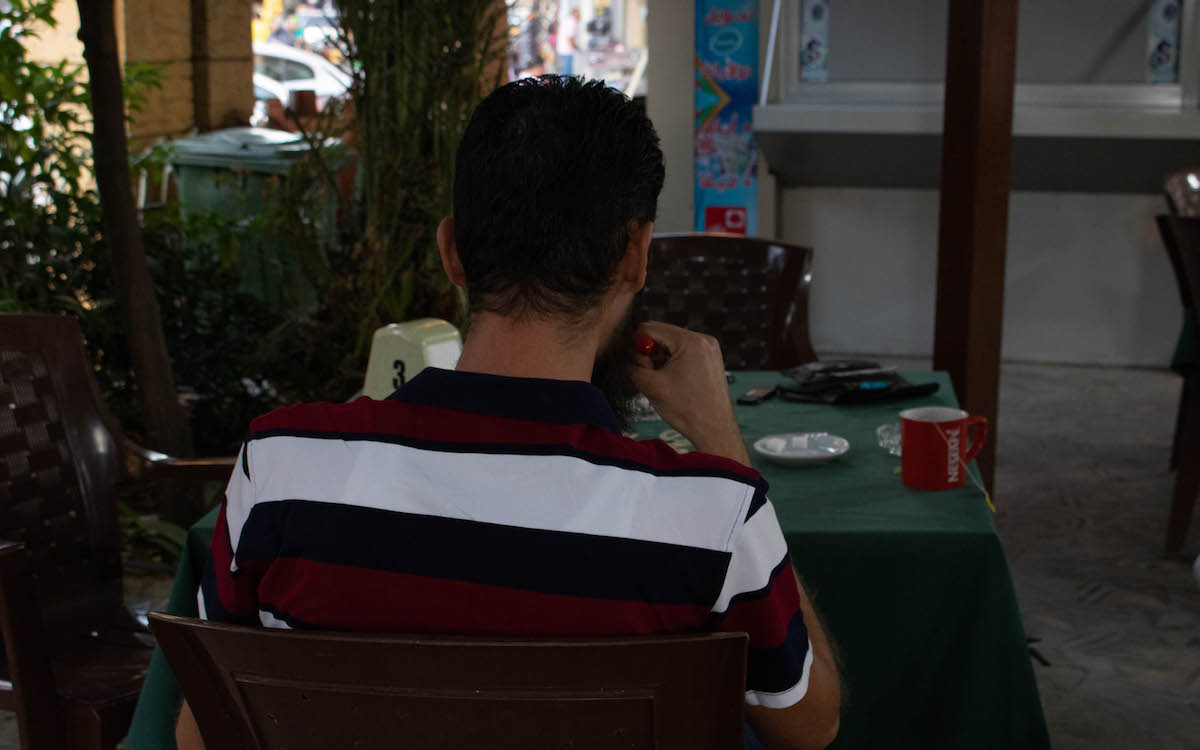 Out from the cold
Since the start of the civil war in Syria, the regime has mostly been forced into isolation by the international community, as the public learned about the brutal tactics employed by the regime.
Now, 10 years later, the United Arab Emirates and Jordan appear to be warming up to Syria returning to the global stage.
"What we are clearly seeing in the Arab world is a shift. And this is something that has been going on, in one way or another, for months," Michael Young, a senior editor at the Carnegie Middle East Center, told NOW. "​​Egypt and Jordan and the Emirates have sort of had an ambiguous relationship with Damascus in recent months. I think that they all understand that the Syrian regime is here to stay and for each one, for reasons of their own, they want to bring Syria back into the Arab fold."
On October 4, Jordan's King Abdullah received a call from Syrian President Bashar al-Assad where, according to the Jordanian Royal Palace, the two discussed "enhancing cooperation." This was the first time that the two spoke in a decade.
The UAE has been one of the most open to normalizing relations with Syria. 
In 2018, the Emirati embassy was reopened in Damascus, and, during Dubai Expo 2020, the Syrian Minister of Economy and Trade Samer al-Khalil and his Emirati counterpart Abdullah bin Touq al-Marri stated that both sides were committed to encouraging trade between the two countries.
Although the US  insist that it is not going to change its relationship with Syria any time soon, the Egyptian gas deal, which sees Egypt sending natural gas to Jordan so that it could be turned into electricity and sent to Lebanon through Syria, has shown an openness by the US to at least engage with the regime.
The problem is that no one speaks for the Syrians. The Syrian people leave to go outside of their country and we can't do anything. If the government wants to return us, then they will return us. We [the Syrians] are worried about what will happen after that.
Young says that this change in relations is partially due to the Arab nations deciding that isolating Syria was doing nothing to prevent Iran's influence in the region.
"They are in a better position to try to bargain with Iran in the sense that they have interests and when they have people on the ground who support them, who are with them, they have more of a stake in the country," Young explained. 
"That means they have more influence and that influence can be used to sort of, to a certain extent, counterbalance Iran's influence which is exactly the opposite of the strategy that the Saudis have basically been adopting in recent years which is one of complete isolation of Lebanon on the grounds that Lebanon is controlled by Hezbollah and we want nothing to do with them."
In addition to a growing list of countries in the region, Lebanon has slowly started growing closer to Damascus.
During Mikati's first cabinet session on October 6, the Lebanese prime minister tasked Public Works Minister Ali Hamiyeh to communicate with Damascus to find a solution to the difficulties faced by the agricultural and industrial importers.
This is the first time that a Lebanese government has officially communicated with Syria since the civil war began in 2011.
The renewed relations between the neighboring countries is something that has caused concern amongst Syrians in Lebanon about the possibility of them having to return if the Lebanese government decided to pressure them to go back.
"The problem is that no one speaks for the Syrians. The Syrian people leave to go outside of their country and we can't do anything," Adnan said. "If the government wants to return us, then they will return us. We [the Syrians] are worried about what will happen after that."
Adnan also noted the irony of the UAE's return to Syria, along with other Arab countries, as these countries can normalize relations while the Syrians who fled the country are instead used as pawns in negotiations with the West.
Their only real protection if it comes to the Syrian regime are two things. First, there is an international desire not to allow the Lebanese to push refugees back to Syria. Secondly, they are protected by the fact that the Syrian regime is not particularly keen to take many of them back. At least not yet.
Michael Young, Carnegie Middle East Center
"To other countries, we are just bargaining tools," he said. "Turkey threatened the EU, saying that they would open their borders with Europe for the Syrian [refugees] to enter Europe unless the EU gave Turkey more aid. It's the same thing here in Lebanon."
Hassoun has also expressed concern over the possibility of having to return if Assad asked Mikati to send them back.
"​​The Syrians here are scared. Every one of them is scared," he stated. "For me, I don't have a home to go back to. So, if I was sent back to Syria and I don't have a home, what am I supposed to do?"
During the civil war, many Syrians fled their mandatory military service or deserted their posts entirely. If they were to return, it is almost assured that they would be arrested as soon as they touched foot on Syrian soil.
"My friend was here in Lebanon for three years," Adnan recalled. "But the work here wasn't good. So he decided to go back [to Syria]. When he got back, they took him at the border and took him to the army. Now he's in the army."
According to Young, Syrians in Lebanon are stuck in a "limbo" since they cannot return to Syria, other countries refuse to take them in, and  the Lebanese state is doing little to help them.
"Their only real protection if it comes to the Syrian regime are two things," he said. "First, there is an international desire not to allow the Lebanese to push refugees back to Syria. Secondly, they are protected by the fact that the Syrian regime is not particularly keen to take many of them back. At least not yet."
Despite Mikati taking steps to get closer to Assad, Young believes that relations will stall  until after the 2022 elections, as Mikati has domestic issues to address first and needs ensure that he is chosen to lead a government again after the elections.
"[Mikati] is going to play this very carefully. He's not going to run to Damascus now. He's not, at this point in time, going to take political risks on that front," he argued. "At this point, Mikati's priority is frankly domestic. He needs to focus on the economy, he needs to focus on basically ensuring some success so that he can come back as prime minister after the parliamentary elections and after the presidential elections next year."
The analyst also believes that it will take longer than it appears for the international community to normalize relations with Syria once again, as the West requires more convincing given the war crimes and other atrocities committed by the regime in the past decade.
But talk of the normalization of relations with the Syrian regime does little to alleviate the concerns of the Syrian community in Lebanon.
"If I was sent back, then I would have to choose to either be with [the regime] or with [the opposition]," Mohamad explained. "I don't want to be with either of them. It's death if I choose either side. I want peace. I just want to live. I want to be able to get medicine for my mother."
Many Syrians are looking to leave Lebanon for steadier ground, but few countries are willing to accept them especially with the ongoing covid-19 pandemic.
"No one is taking us," Adnan stated solemnly. " Not just countries like the US, Canada, Australia and the West. But Arab countries as well. Not Jordan or Egypt or any of them. We can only stay here and die here."
Rayanne Tawil contributed to this report.
Nicholas Frakes is a multimedia journalist with @NOW_leb. He tweets @nicfrakesjourno.