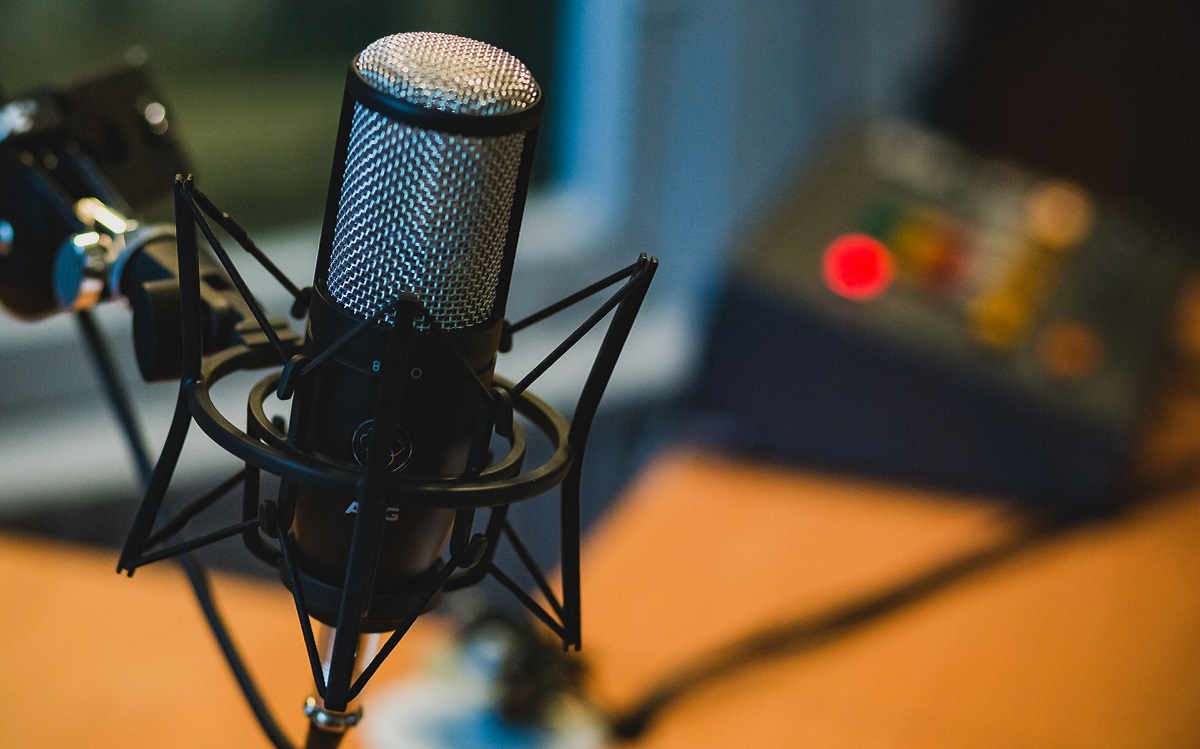 "The most valuable conversations, in my opinion, were with guests that saw our country's demise through a variety of lenses." Photo: StockSnap, Pixabay.
Dialogue for the sake of dialogue does not solve our problems.
Neither does the written word (or Twitter) where resolutions are rarely offered.
But bridging the divide between political opponents – neither side armed with the exception of intellectual curiosity and sincerity – is a tool necessary for pursuing a common narrative and, if possible, understanding.
And nuanced disagreements, when done right, build confidence rather than mistrust.
Podcasting
Needless to say, I am writing about what I have learned from my fourth year into long-form discussion. And I am focusing on the hundreds of episodes I have recorded since October 17, 2019.
The most valuable conversations, in my opinion, were with guests that saw our country's demise through a variety of lenses. Whether by emphasizing Fawaz Traboulsi's masterful yet dense economic writings on class struggle pre-civil war onwards, or by placing a geopolitical burden on the United States and Saudi Arabia a la Robert Fisk or Noam Chomsky. Oftentimes looking away from Syria and Iran and honing in on internal sectarian inefficiency, socio-anthropological lexicon and academic discourse.
All of these voices matter. Which ones matter more in different moments – and which worldview resonates better as time passes – is the journey through ideology and perspective that only an uninterrupted podcast episode can offer.
I have hosted leftist activists demanding just economics in Martyrs Square and former IMF officials endlessly pontificating on panels. I have listened to hawkish US foreign policy supporters share their belief in American persuasion, and adamant think tank researchers that consider Lebanon best served without them. Along with dozens of citizen journalists that amplified their observation with conviction.
An exchange of ideas ripe for debate.
One guest stands out, however (at least when it comes to the terrain we covered). And I think our episodes brought us closer.
Jad Ghosn
Last week (Wednesday to be exact) I was on my laptop preparing to release that evening's episode with Charbel Nahas, none other. And I saw a clip from Jad Ghosn's podcast going viral.
I was in it.
It was an episode recorded last May, in Jad Ghosn's home, about the most complicated and sensitive topic two strangers who never met could delve into. And it was an obvious snippet meant to discredit Jad's current parliamentary candidacy in Metn.
The unavoidable issue of Hezbollah's weapons, and the group's responsibility for political assassinations.
I was conflicted. Not by conviction– on the contrary, I believe everything I said to be fair and accurate. Rather, the way the clip was used to attack Jad.
That recording remains my best interview to date. Switching roles, at least formally, but it actually felt like two interviewers turning into guests.
And the host, if you will, was a divided population tuning it.
Jad is an independent journalist. He is self-made, hard-working and – most importantly – ethical. Our conversation was left in full as it happened, without sly editing to make him look better or myself worse. It was honest and formal without being over-polite. And I saw a bit of myself in him, unwilling to speak for audience views or try to broaden for the sake of ad revenue. And although I never asked him, I think he respected my skepticism over his hypothesis bordering on conspiracy. Our mutual interjections and interruptions were done with calmness and candor.
We both held our ground. And through a nearly 30-minute interval that covered the most delicate of subjects, I understood that Jad could not come to absolute terms that Hezbollah committed multiple political assassinations.
Or for that matter, my father's.
I faced two choices while we recorded, almost a fork in the road.
Correcting false perceptions is one of the reasons I write this column, and why I began podcasting. I could have either disrupted Jad with disappointment, agony and confrontation and took the conversation's tone to argument, disrespect and – perhaps justifiably – made it personal. I chose to let him speak, instead, and listened carefully to his conclusions of why other actors could carry out those assassinations. He, in return, listened attentively to my own thought process. We never let the tone turn ugly.
If we are forging a path for problem-solving even at this earliest of stages, I think that is enough reason to keep talking rather than turn the other way.
Our civility, even as my personal loss sat with us, made that episode shine.
From there, we carried through. The remaining stretch of that recording – another thirty minutes in length – is my favorite part. We discovered commonality through the pursuit of monopoly of violence and one army; we both want Lebanon dislodged from geopolitical problems that keep our local politics paralyzed; and, perhaps better served for artistry and talent, we both admired our mutual storytelling passion and pursuit.
Last November, I returned the favor and invited Jad on my podcast. We picked up where we left off, and further engaged on March 14's legacy and ultimate demise. Jad's assessment is not mine – the burden Hezbollah holds to me is obvious and paramount.
But not to Jad. And in another roughly thirty-minute stretch, we explored why we disagree on the capacity of local agency as foreign dominion continues. Both of us believed in protester demands that culminated in Syria's exit on March 14, 2005, and disagree on the reasons for forced national unity, erosion and failure.
His opinions are complex, we do not see eye to eye on what brought us here, and all that is entirely fine.
Jad Ghosn remains my preferred podcaster, a strong and determined mind, and I would have been more skeptical of his current political journey had we never opened up and spoken.
I now consider him a friend.
Extremists can flip from one end to the other. Moderates must be the ones carrying our mantle forward. And if I am one voice – maybe the only one – Jad hosted who directly challenged his views on Hezbollah's violence, I think we can learn from each other and build together rather than end communication. Because I think of him as a moderate at heart, who wants the same country I want.
And if we are forging a path for problem-solving even at this earliest of stages, I think that is enough reason to keep talking rather than turn the other way.
Ronnie Chatah hosts The Beirut Banyan podcast, a series of storytelling episodes and long-form conversations that reflect on all that is modern Lebanese history. He also leads the WalkBeirut tour, a four-hour narration of Beirut's rich and troubled past. He is on Facebook, Instagram, and Twitter @thebeirutbanyan. 
The opinions expressed are those of the author only and do not necessarily reflect the views of NOW.