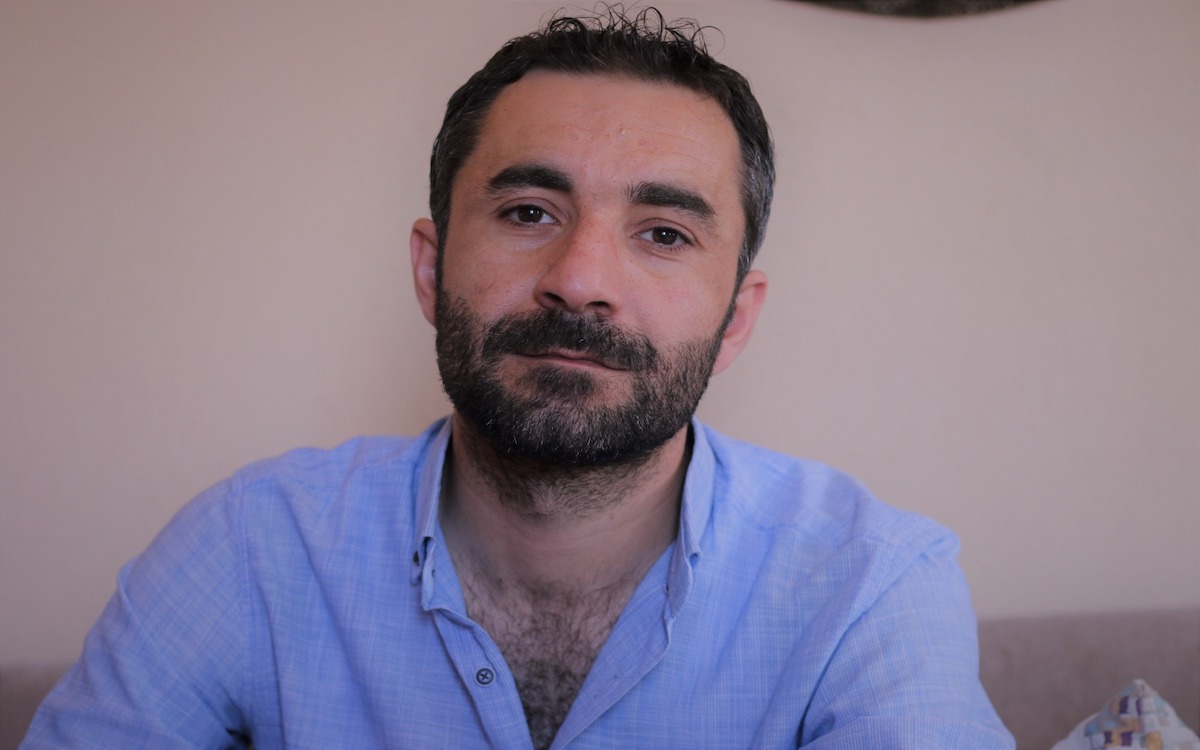 Investigative journalist Sultan Jalabi. Photo: Courtesy of Sultan Jalabi.
When the civil war started in Syria, Sultan Jalabi knew that he needed to tell the world about what was happening.
He had the tools, as had been working as a researcher in the years building up to the uprising in 2011.
So he decided to work as a journalist alongside his research.
In the decade since the start of the war, Jalabi covered fighting between the various factions embroiled in the conflict and the refugee crisis. More recently, he carried out an investigation into the Assad regime's security forces' extortion of the families of detainees. The regime demanded high prices, often everything the families had, for the release of loved ones from the brutality of Assad's prisons.
"After five years of detention, our family sold what was left of their possessions to purchase convictions for us under the charge of terrorism, as that was the only way we would be let out," one former detainee told Jalabi.
Having grown up in Syria, and having had friends detained by the regime, the stories and images that he came across affected him deeply, and have stayed with him long after the investigation was published.
"It's hard," Jalabi told NOW. "No matter how familiar you are or how much you expect these kinds of stories, it still hurts. It's still surprising."
This investigation, published in 2020, got Jalabi nominated for the Samir Kassir Award for investigative journalism.
Then, on June 1st, it was announced that Jalabi won the award.
The making of a journalist
Jalabi, 36, was born in Qamishli, a Kurdish city in Northern Syria, and did not anticipate becoming a journalist.
Jalabi worked as a researcher after graduating from Damascus University with a degree in sociology in 2007. He performed research in Syria and co-authored a book with the Friedrich Ebert Stiftung in Lebanon.
Despite his passion for his research, after the Arab Spring reached Syria in 2011 and protests erupted throughout the country, leading to a brutal and bloody civil war, Jalabi felt compelled to ensure that the outside world was aware of what was happening. And,  he felt an even greater duty to his fellow Syrians to make sure that they were receiving real information in a country where the regime has held an iron-tight grip on the media for decades.
"When you have a country like Syria with a decade of conflict after five decades of a dictatorial regime, journalists can play a huge role to help the Syrian people to understand their own issues," he explained. 
At first, Jalabi made himself available as a translator and fixer for foreign journalists who were able to make it into Syria to report on the ongoing war. This work, he said, really helped him to hone his skills.
"Working with foreign journalists like David [Anderson] and others helped me a lot because I would work with them as a translator or fixer and that helped me to get a lot of skills and journalistic principles and techniques," Jalabi said.
Jalabi soon started working as a video journalist, covering the conflict in areas like Deir Ezzor.
He explained that many of the skills he had gained as a researcher were transferable to journalism, so he felt extremely comfortable in the role. 
"Both types of work were connected and they helped one another," Jalabi stated.
"As a journalist, I think methodologically about the stories that I'm going to work on and being a journalist helped me write in a simple and understandable way. In my research, my journalism skills have helped me to write easier and neater."
At the end of 2013, he had to leave Syria for Turkey, but that did not stop him from doing his job.
Jalabi worked with a video team for SMART News Agency for three years until he decided to focus on writing. He published with Al-Hayat for two years and wrote for the Lebanese outlet Daraj before finally settling with Syria Untold for his journalism and the Operations and Policy Center for his research.
For Jalabi, the fact that Syria Untold publishes in both English and Arabic and allows their writers freedom without forcing a political bias on them appealed to him greatly.
"I worked for Al-Hayat, for example, and they were also providing a good space for journalists, but, at some level, they had their own priorities," he said. "Media outreach in Syria is important. I feel proud when I say that I publish with Syria Untold."
Escape from Damascus
Jalabi now lives and works from Turkey. He had been living in the Syrian capital of Damascus until he was forced to flee in 2012 after one of his friends was arrested by security forces.
He was in Damascus when the uprising started and participated in the protests along with his colleagues. Then, the regime began its crackdown on the demonstrations. 
"It was a crazy situation like the security branches were just arresting people in huge numbers," Jalabi recalled. "It was as if they were trying to arrest each and every person that participated in a demonstration."
Security forces soon descending on Jalabi and his friends while walking in a Damascus neighborhood. Some of them were arrested. Afterwards, Jalabi no longer felt safe.
"When our friends got arrested, we already knew that if someone gets arrested in Syria, they have to give some names about his friends and others," he explained.
He had no other option except to flee the city for the Kurdish north in the hopes of escaping from the clutches of the brutal security forces.
"In the Kurdish area, the situation was a little bit different because the regime decided to not use violence in these areas just to keep Kurdish people out of the conflict for a while," Jalabi said. "So some of the Kurdish towns were avoiding getting involved in the fighting. It was much safer for me."
Initially, he settled in his hometown of Qamishli but ultimately moved to Hasaka.
He did not remain in Syria for much longer, however, since the ruling Kurdish Democratic Union Party (PYD) tried to maintain control over all happenings in the Kurdish territory and would impede on his reporting.
"I would say that I'm a journalist and that it is my job to go there, but they considered me like I wasn't trustworthy," he stated. "This had a bad impact on my work like in Qamishli. I was trying to cover the regular topics and stories. This wasn't a safe environment to work in."
Despite having to cover Syria from Turkey, his work did not suffer. It was from there that he penned his award-winning article.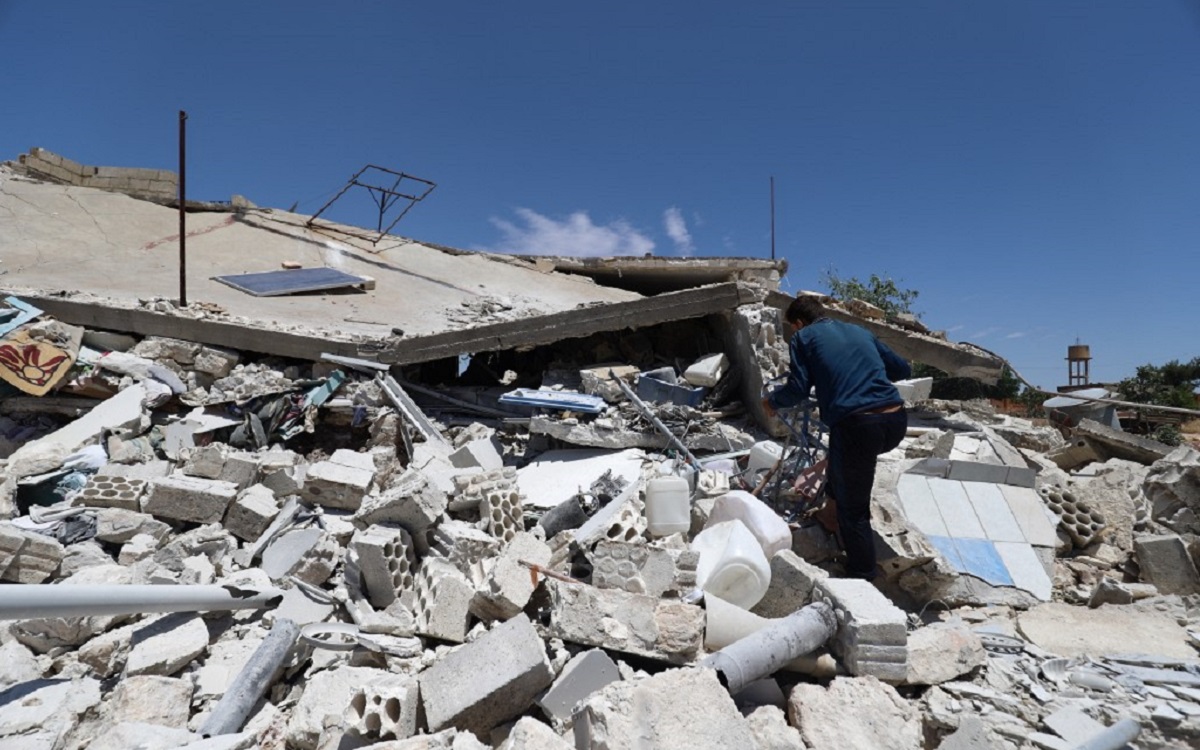 The responsibility
For Syrians, hearing about what takes place behind the walls of the regime's prisons, such as Sadnaya, may no longer be shocking, but reporting on the regime's extortion of families who paid to have their loved ones released was still extremely difficult, particularly for a local who has seen many friends detained.   
Ismail Ali, one of the former detainees that Jalabi spoke with, described the guilt that he feels for his family having to pay $6,000 to have him released from Sadnaya.
"My already poor family had to pay $6,000 to secure my release from Saydnaya prison. This destroyed my family's livelihood and ruined the futures of my two younger sisters," Ali told Jalabi. 
 The images that he saw, and the many experiences he heard firsthand continue to haunt the journalist.
"I keep imagining the pictures in my mind again and again," Jalabi said. "Even when I sit with my wife, I tell her stories about the investigative work and, at one point, she asked me to stop telling her [these stories]. But, for me, it was like doing some balancing act just to talk with someone about these stories that could make you feel horrible."
Listening to these experiences made it all the more important for Jalabi to publish this story so that the world could see the "structure of the Syrian regime" and so that actions could be taken to "stop this, not just to protect Syrians but all of the world and the values of the world."
His story was subsequently nominated and won the Samir Kassir Award for investigative work, making all of the hard work worth it to him. 
However, winning the award also brought with it a huge amount of pressure.
Soon after the announcement of his award, Jalabi was contacted on Facebook by a group of men in a refugee camp near Idlib who told him that their camp has not had any drinking water for three months. 
Jalabi followed up and confirmed that what the men had told him was true. But there was little he could do.  
"When you win an award, people expect you to help them," he stated. "However, you have a limited ability to help them and you will end up disappointing them. I know this is a huge thing that one person or even all the journalists in the world cannot do enough help to those people."
In the end, he told the men that he would write a story about what was happening to them. In addition to that, he also decided to use the money that comes with his award to pay so that they have drinking water for a month.
"This is what I can do, but it is a very small thing. They need water daily for all of the year," he said solemnly.
For Jalabi, though, he feels that even this is not enough and wishes that he could do more. He will continue to tell Syria's story, he says. 
Nicholas Frakes is a multimedia journalist with @NOW_leb. He tweets @nicfrakesjourno.