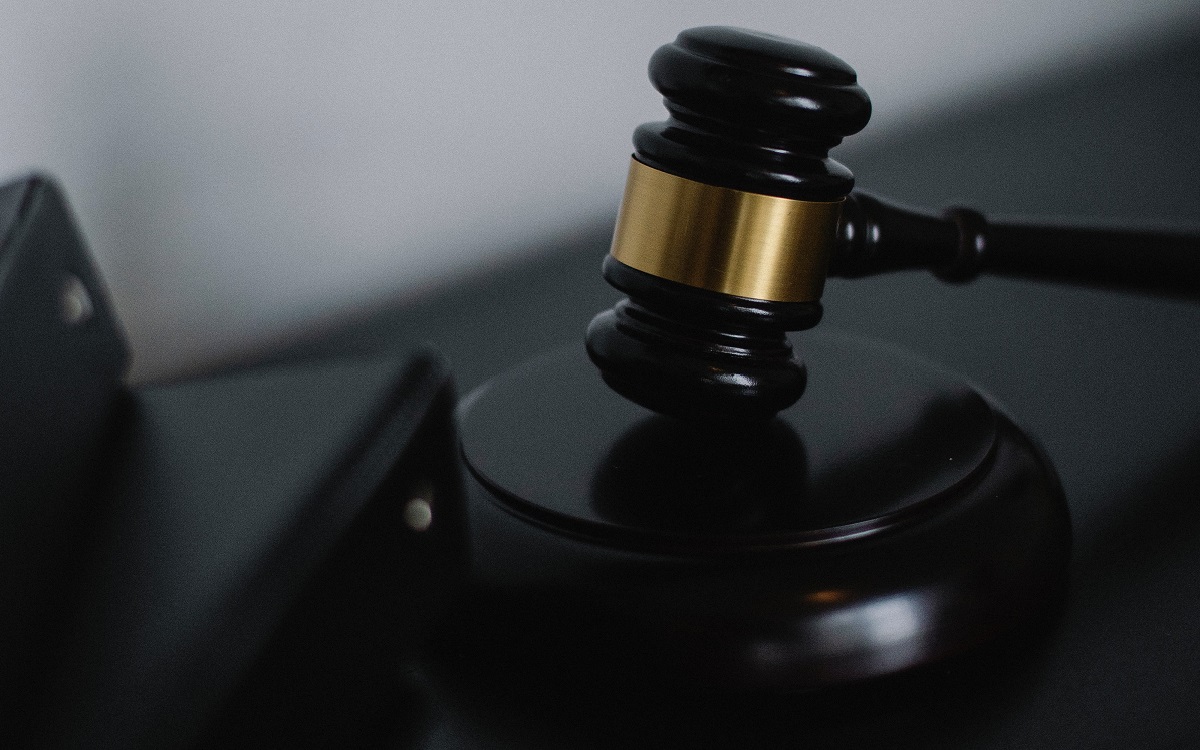 For young lawyers and aspiring magistrates, the case simply exposes once again that Lebanon's justice system is corrupt and tributary to political affiliations. Photo: Sora Shimazaki, Pexels.
People punched and shoved each other as the two sides collided. Security forces moved in to try and separate the warring sides.
On April 19, scuffles occurred in front of Beirut's Ministry of Justice over a feud between two prosecutors – Mount Lebanon State Prosecutor Judge Ghada Aoun and State Prosecutor Judge Ghassan Oueidat. But they were not about the two magistrates'  personal charisma, but rather political in nature. 
Supporters of the Free Patriotic Movement (FPM), the biggest Lebanese Christian party led by President Michel Aoun's son-in-law Gebran Bassil, had gathered in support of Ghada Aoun. Supporters of Prime-minister Designate Saad Hariri's Future Movement had gathered in support of Ouaidat. 
The clashes did not come as a surprise for anyone familiar with Lebanon's justice system. 
"We grew up at the beginning of the 90s with a narrative that basically said that the judiciary is politicized," Karim Nammour, a lawyer and member of the NGO Legal Agenda, told NOW. 
"Growing up with this narrative, we tend to believe it and to just assume that the judiciary is politicized. And the consequence of this is that people usually refrain from going to the judiciary when they have an issue and rather solve that issue through paralegal means or the authority of local chieftains to play that role."
Political feuds expose old habits
The feud between the two magistrates was nothing new. Most recently, Aoun had been removed by Oueidat from her investigation into currency trading company Mecattaf and Societe Generale Bank for allegedly withdrawing US dollars from the market and sending them abroad. The operation is illegal under new Lebanese regulations imposed after the financial crash in 2019 saw the country depleted of foreign currency. 
In defiance of her superior's orders, Aoun executed several searches at Mecattaf company headquarters. Moreover, she was accompanied by a crowd of supporters of the FPM. 
View this post on Instagram
In October 2019, Ouaidat placed Aoun under disciplinary action after she charged former Lebanese PM Najib Mikati for allegedly obtaining subsidized housing loans illegally. The charges also involved the former PM's son and brother, as well as Bank Audi. 
Earlier this year, Aoun also charged Lebanese Central bank Governor Riad Salameh for negligence on the job and breach of trust.
But while her supporters praise her for her efforts to fight corruption, critics say that her actions target people from a political camp rival to the FPM, her patron party. 
For young lawyers and aspiring magistrates, the case simply exposes once again that Lebanon's justice system is corrupt and tributary to political affiliations.
"In my opinion, with what's going on around me, I don't feel like they [politicians and judges] want to fight corruption. They're just doing things in spite of each other and not fighting corruption," 19-year-old Lebanese University law student Mohamad Najibe told NOW. "It's just a [political] party fight."
Najibe argues that both Oueidat and Aoun follow what their respective parties tell them to do, an issue that the student says exists throughout Lebanon's judiciary system.
It's just something that young lawyers need to take into account and learn to live with when they start their practices, he says.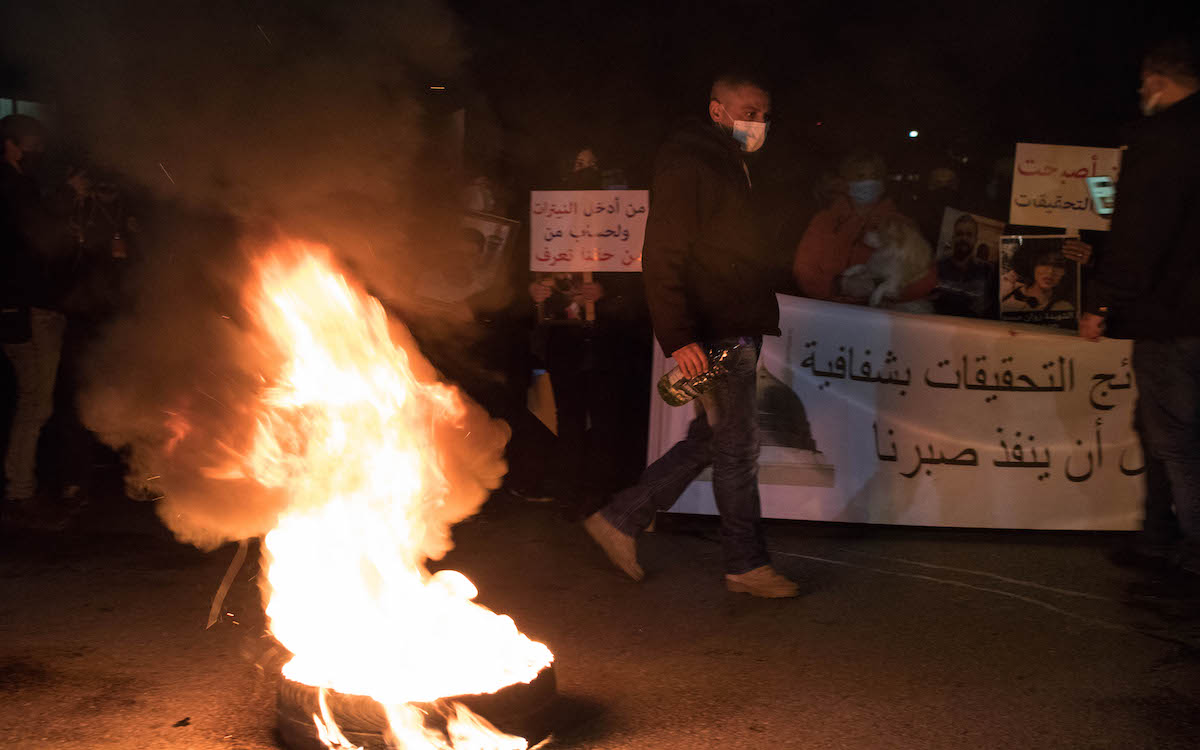 A judiciary without justice
For years, Lebanon's judicial system has been viewed as extremely politicized, with various judges being associated with specific political parties, undermining the judiciary's independence and credibility.
Nammour argues that there is politicization in the judiciary and that much of it comes at a structural level.
To start with, he pointed out that the majority of the 10 seats in the Higher Judiciary Council are chosen by the president and prime minister, making the very body that is meant to oversee the country's judiciary and ensure its independence vulnerable to political interference.
Judges throughout the country areas liable to political pressure, because they are appointed by presidential or government decree. 
Therefore, if they want to be successful in their career,  judges cozy up to political parties to ensure that they will be given good positions within the judiciary or that they maintain their current posts.
"There is no written structural way for them to be able to improve in the profession," Nammour explained.
"Basically, when they are done with the school of magistrates, they will have to go running after politicians in order to ensure that they are well-appointed within the judiciary."
Nammour also stressed that Lebanon does not have a law that ensures the independence of the justice system and nor a law that ensures a budget for the judiciary. 
"That definitely affects the independence of the judiciary," he said. "A judge is paid today the equivalent of $300, I can't really expect that judge to be superman, to do their job objectively without any interference."
He added that Legal Agenda submitted a draft law to Lebanon's parliament that would reform the country's legal system and ensure that the judiciary remains independent from outside political influence. However, the Parliament has failed to take up the draft for debate or for a vote.
Thus, young lawyers and magistrates are faced with one decision at the beginning of their careers. Not whether they would like to change the world for the better, but whether or not they are willing to sacrifice their integrity in order to advance their careers.
To be independent or not to be independent
When Aya Maalouf, 25, first started working as a private lawyer two years ago, she says she had an idea that the judiciary was politicized, but not nearly to the extent that she soon realized once she started her work.
"I know a lot of lawyers who are close to political parties," she told NOW. "They are all brainwashed to a point where they defend them blindly."
Maalouf, though, refused to join any party.
"I prefer to make it on my own even if it's baby steps. I would never want to be close to a political party," the young lawyer stated adamantly. 
Najibe, despite only being in his second year at university, wants to be a judge and is insistent that he will not use any party connections to get good positions.
In fact, the law student says that he plans on using any potential future judicial position as a means of cracking down on corruption in Lebanon, even if it comes at a personal cost.
"I used to name myself "suicide judge" because I want to open certain files and put myself at risk knowing what the consequences are so that I can help with Lebanon's case," he stated proudly.
Najibe is also proud of his choice in studies as he believes that it is important for people to know and understand the law so that they can clearly distinguish right from wrong, especially when it comes to political issues.
He added that the majority of those studying alongside him are well aware of the political influences in their profession, with some of his colleagues already siding themselves with parties that they believe will help them in the future.
"Everyone working with Lebanese law will be involved with politics [in some way]," he said.
"Before anything, when you work in law you have to consider politics first."
Nammour argues that there are plenty of independent judges who are just not given enough attention to demonstrate to law students that it is possible to succeed in Lebanon's legal system without being subservient to a political party.
"In terms of the [law] students assuming that they have to be close to political parties in order to gain access to the profession, the problem is that you actually have a lot of judges who actually are independent, who are working, who are issuing verdicts that are progressive trying to develop the law in Lebanon and the jurisprudence in Lebanon," Nammour explained.
Fixing a broken system
Both Najibe and Maalouf want to see the judiciary become independent and free from political interference.
However, they both agree that this will never happen as long as the same political parties that are interfering in the system now remain in power.
"It's a very long process," Maalouf explained. "As long as our country is ruled by criminals who use religion to control people like sheep, it's not going to happen."
Maalouf did express some optimism, though, due to university-age students showing less enthusiasm with the status quo and demanding change.
Najibe claims that it should, in part, be the judiciary's job to fix the system by using the law to prosecute corrupt individuals no matter which party they belong to.
"Change can't happen instantly," he stated.
"We really need to focus on the cases of fighting against corruption and not just accuse random people and just focus on the evidence so we can have a valid case against these political parties so we can have a wave of fixing issues."
Nammour believes that it is imperative that the people's faith in the judiciary be restored and that ensuring its independence is an important first step.
"Between the structural problems, the political problems and the official narrative that's harmful to judges, we end up in a very perverted situation where people don't believe in the judiciary and they stop relying on it and today it is the only guarantee in the country," Nammour said.
Ideally, Nammour believes that the law submitted to Parliament is the best way to ensure that the judiciary is independent under the law, but he is not optimistic about the possibility of the politicians accepting it as it would require them to give up the influence that they wield.
Najibe is still studying for his bachelor's and needs to complete a master's degree for his specialization as well as pass the tests in order to legally practice law in Lebanon.
While the ruling parties continue to exert influence in the judicial system, he remains optimistic that the judiciary will eventually be able to reclaim its power, all the while passing down judgments on the same people that have ruled it and destroyed its legitimacy for so many years.
Nicholas Frakes is a multimedia journalist with @NOW_leb. He tweets @nicfrakesjourno.