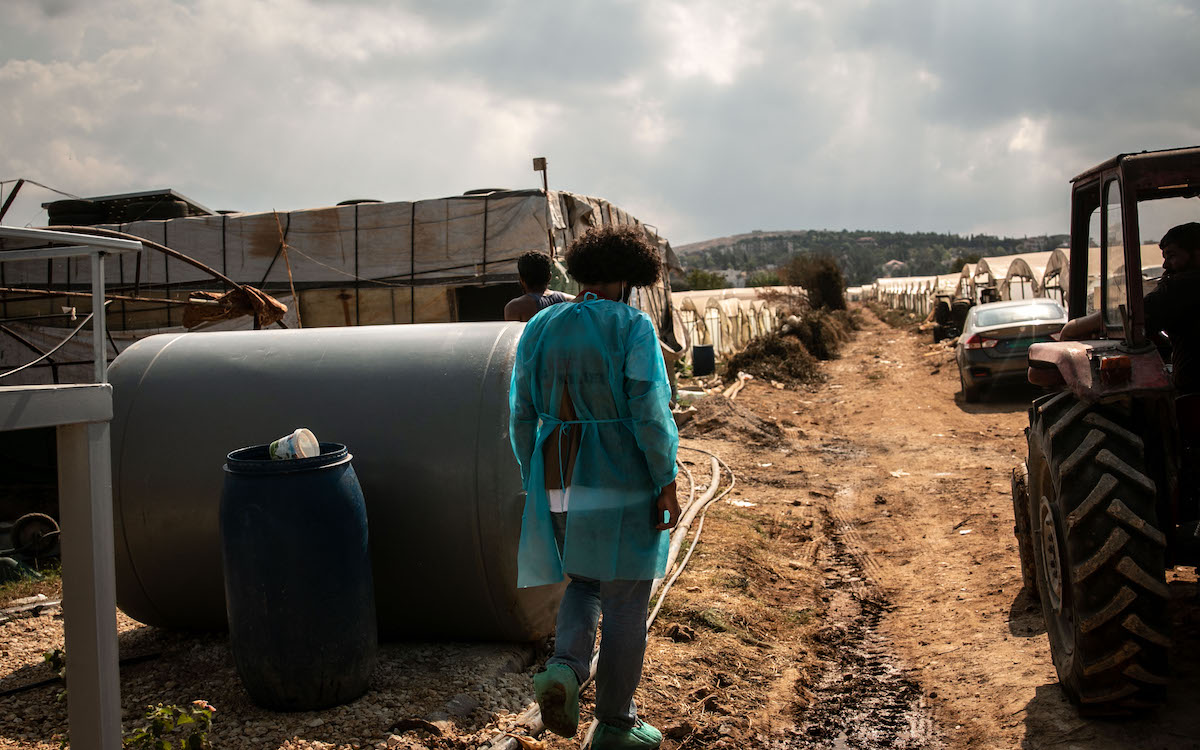 Refugee camps in Akkar have become a hotbed for the recent cholera outbreak in Lebanon due to the lack of sanitation in the camps despite repeated requests by its residents. Photo: Philippe Pernot, NOW
A dirt road leads through rows of greenhouses where eggplants and tomatoes grow. At the end of it stands a shack, made of wood and nylon sheets, the place where half a dozen Syrian field laborers call home. They sit outside in the waning October heat and drink coffee while NGO personnel clad in blue sanitary robes are busy disinfecting water tanks.
Weary of journalists, they ask for anonymity and caution. "There has been a lot of fake news and rumors circulating," warns one volunteer. Syrian refugee camp 045, located in Bebnine, Akkar, is where Lebanon's first cholera case since 1993 was been recorded. The contradictory testimonies by the camp's inhabitants and staff make it hard to discern exactly how this happened. .
"Apparently, a Syrian refugee came here to work in mid-September. A few weeks ago, he suffered heavy diarrhea for four days before going to the hospital, because he was afraid of being deported," one NGO staff told NOW Lebanon.
This was on October 1. The patient tested positive for cholera, was treated and released a few days later. He reportedly "got scared by the proportions his case was taking" after receiving intense attention from the government and health organizations and has now left the region, the NGO staff said.
Lebanon's first cholera outbreak in 30 years
Since then, Lebanon's health authorities reported 89 cases of cholera and two deaths. At least 33 cases were recorded in Akkar, but NOW has not been able to interview patients and survivors – as most shawush, informal camp leaders, and municipalities have denied the presence of cases or blocked access.
The acute diarrheal illness is caused by infection of the intestine with vibrio cholerae bacteria, present in polluted and dirty waters. Its symptoms are often mild, but they can also lead to such severe cases of watery diarrhea that the patient can lose half of their body fluids, dehydrate, turn blue, and die.
Mohammad Khadreen, director of Akkar's only governmental hospital, confirmed to NOW last Wednesday that his services had treated at least five cases. 
"When the first patient arrived here, we were scared – this illness is new to us," he recounted. "But we are ready and can accommodate up to 30 severe cases. It will only be a problem if it spirals out of control."
On paper, cholera is easy to prevent and treat. A simple rehydration solution dissolved in water can save the patient's life, and diluting chlorine into contaminated waters will eradicate the bacteria quickly. The disease disappeared from Europe and North America decades ago, but continues to reap death in war zones and catastrophe-stricken areas.
Diseases without borders
Neighboring Syria is one such place. Its 11-year civil war has left more than half of its sanitary and health infrastructure in ruins. A cholera epidemic has broken out there, recording more than 13,000 cases and almost one hundred deaths since last September along with around 10,000 recorded cases primarily concentrated in the north.
"It was caused by the prolonged drought, which left a huge part of the population dependent on unsafe water sources" such as the polluted Euphrates River, explained Ghassan Matar, microbiology doctor and professor, director of the WHO-collaborating center at AUB and member of the global cholera task force.
Diseases do not respect borders or nationalities. "It is possible that the bacteria swapped over from Syria, but we don't know anything for sure right now," he added.
Ghassan's team is charged with analyzing water and stool samples from Akkar, the Bekaa valley and Syria. Through phylogenetic testing, they will be able to tell where the bacteria originated from "within a few weeks."
Cholera is not the worst thing that could happen to us, when you look at our living conditions.
But one thing is certain: unsanitary living conditions are the main culprit for cholera's spread.
"When we heard about the first case, we were astonished. Lebanon used to have the region's best healthcare system, now we have a cholera outbreak, this says a lot about life in impoverished areas," he stated.
Holes in the ground
Until now, the illness has mainly stricken Syrian nationals in Lebanon, except for one Lebanese nurse, an NGO told NOW last Thursday. Refugee camps – officially labeled "informal settlements" – are places where cholera can thrive and easily wreak havoc. One to two million Syrian refugees live in Lebanon, a third of them in crowded camps administered by the UNHCR.
In the vicinity of Camp 045, refugees and inhabitants are afraid of cholera's spread.
"Who wouldn't be scared? The water here is so polluted and dirty that it can easily carry cholera. It will infect the fruits and vegetables that we eat," exclaimed Ali Allouche*, a refugee originally from Qusayr, Syria. 
"We have asked the UNHCR many times to help us clean up the filled-up latrines, they simply told us to dig a hole. When it filled up and we asked for waste collection, they blamed us," Allouche said angrily. 
Outside the tent, sewage water is left to flow into the fields. Dead animals, bones and plastic waste littered the ground around the makeshift well and its gasoline-powered pumping station.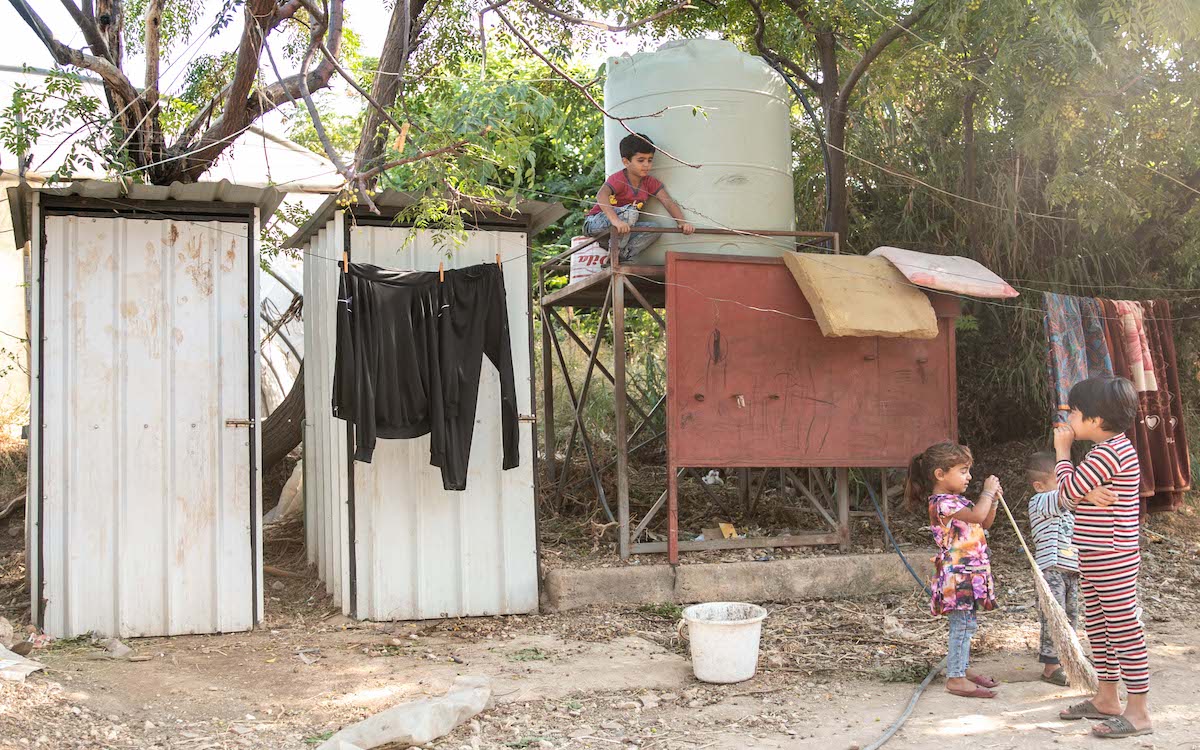 Medical deserts
To make it worse, medical help often seems out of reach. 
"I have two children with disabilities – my son is entirely paralyzed since a bad fever in his childhood. It feels like he dies a thousand times every day in my hands when he moans," Assia*, a neighbor of Allouche's, told NOW.
The little help she gets comes from the UNCHR, which pays 500,000LL [$12.4] per head, up to six. 
"I can barely afford to rent the tent and pay for electricity – so going to a doctor or buying medication is impossible," she stated.
In the case of a cholera infection, none of those interviewed could afford hospitalization unless it was covered by UNHCR. 
"If they don't help and you don't have money, the hospitals will let you die at their doors," Assia bemoaned – in chorus with many other locals NOW talked to. In addition, many cannot afford the ride to the next hospital, which is often hours away.
"Frightening decline" in basic services
The refugee camps NOW visited were among the most marginalized places of Akkar, one of Lebanon's most neglected regions. 
"Cholera is not the worst thing that could happen to us, when you look at our living conditions," criticized Hoda Ismail* and Amira Sattouf*, two Syrian mothers in the neighboring camp 052. There, children's bodies were covered in red pustules, left untreated due to fears of exorbitant medical fees.
Lebanon's caretaker health minister, Firas Abiad, pointed out the "frightening decline" in the level of basic services in Akkar during his tour through the region to visit camps and sanitary installations, just a few days prior. Out of 145 pumping stations in northern Lebanon, only 22 run on state-provided electric power, he noted. 100d percent of rivers in Akkar are polluted, further reported a government health official.
Right now, all we can do is apply a band-aid. It's like for Corona and cholera: we run from one crisis to the next. You can't develop a region or fight an epidemic with nothing more than humanitarian aid.
During a meeting held last Tuesday, caretaker Prime Minister Najib Mikati convened a cholera task force and promised to tackle the outbreak. Measures included: paying municipalities their dues for waste collection, providing more electricity for water pumping stations, increasing examinations on agricultural produce, and bettering the sanitary equipment in camps – in partnership with UNHCR and other NGOs.
But it remains unclear if any real efforts will be undertaken to better the camps' living conditions, as the government has announced plans to "voluntarily return" thousands of displaced persons back to Syria before the end of the year – a move heavily criticized by human rights organizations which argue that Syria remains unsafe for refugees to return to. Furthermore, the country's economic crisis severely hampers the government's and municipalities' capacities.
Lebanon is facing the world's worst economic crisis since 1850, according to the World Bank. This includes an over 90 percent devaluation of the Lira, hyperinflation that saw the price of food and basic commodities skyrocket, and 82 percent of all Lebanese now live in multidimensional poverty. In Akkar, this level rises up to 92 percent. The region also holds the lowest average income, highest unemployment rate, and many other saddening records.
Everyday crisis
"What the rest of Lebanon experiences as a recent economic crisis has been Akkar's normality since the beginning: no state electricity, downtrodden roads, no flowing water… Some households have had electricity for the first time in history only a few years ago," Nadine Saba, founder and director of the Akkar Network for Development (AND), told NOW. The local NGO covers everything from gender-based violence to children's education since 2011 – it has now launched workshops to educate communities about cholera.
Here, most inhabitants feel a profound distrust towards the state. "The government doesn't care about us. You must be blind to not see the huge difference between Beirut and here. Not even our own MPs do anything for us," Tarek Khodor Warde, a taxi driver from Halba, told NOW as he drove through villages with dirt roads, unfinished buildings with cables protruding, and mounds of garbage piling on the roadside. 
"The Lebanese State has not only forgotten but totally failed this region," Saba agreed.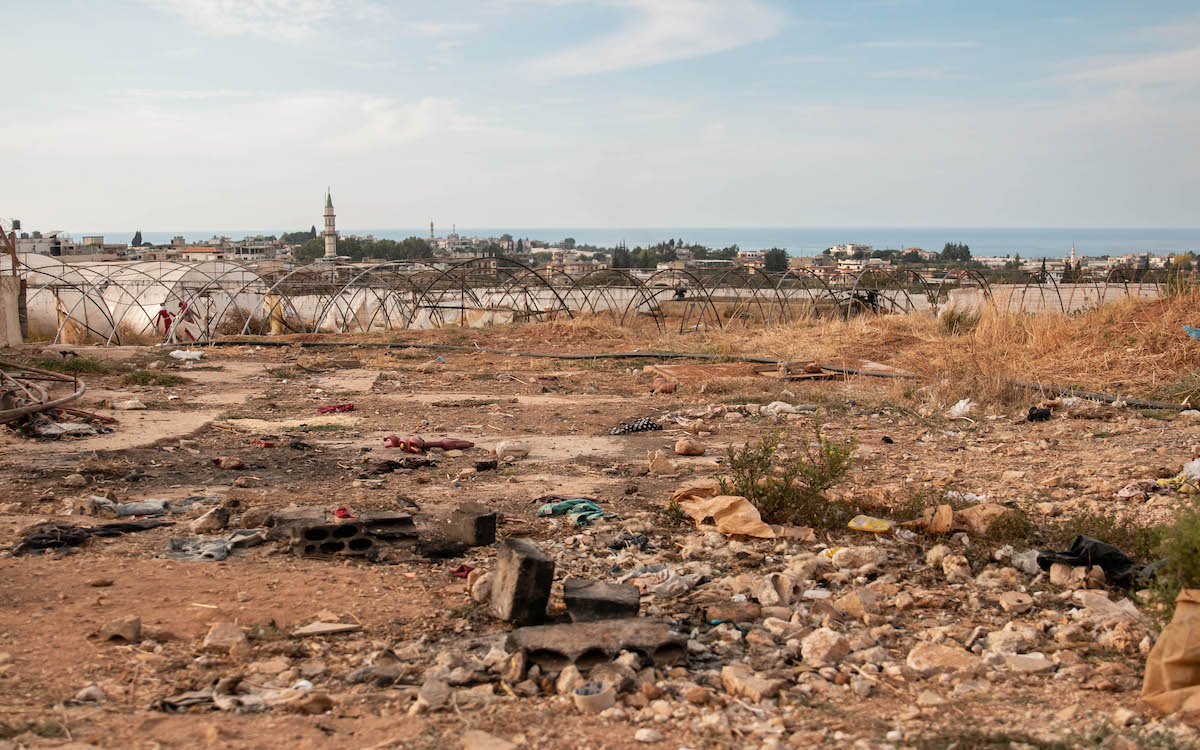 (Un)equal development
The reasons behind Akkar's neglect are ancient. An agricultural land, it seems to have been intentionally underdeveloped since Ottoman times: already in the 18th century, Akkar was left behind in the growing centralization towards Beirut.
"As landowners benefit most from obedient and submissive workers, they were not keen on encouraging efforts that could empower farmers or develop the region," wrote researcher Aicha Mouchref in a report for Mada association.
This neglect has not ended with Lebanon's independence from the Ottoman Empire and the successive French mandate. 
"The economic and development policies put in place since Lebanon's independence in 1943 have focused on Beirut as the major economic center, while peripheries like Akkar, South Lebanon and the Bekaa were left for later stages," Mouchref noted.
Even after Lebanon's civil war and successive conflicts, Akkar remained largely off the radar. "The South has benefited from many reconstruction plans and is sponsored by Hezbollah. Here, we have nothing," Saba bemoaned. Even the Sunni Future Movement has done little for the region, especially since it has lost much influence since the demise of its leader, former PM Rafic Hariri, who resigned himself and his party from politics at the end of January.
And whereas 70 percent of Akkar's households work directly for the army or the state's security apparatus, they have not received much gratitude for their human sacrifice. Akkar only has one state hospital, three specialized university campuses and one waste collection company – for territory measuring 788 square kilometers and almost 400,000 inhabitants, including a third of the country's Syrian refugees.
"Still, I don't like it when everyone says we're poor and looks down on us. Akkar is a rich region with many breathtaking natural sites, such as Lebanon's largest forest", Saba proudly said while showing NOW pictures of lakes, mountains and lush forests. For her, ecotourism could one key leverage of local development, and many ecolodges have sprung up recently.
"We just need a real plan over the next 15 years or so, with a long-term vision," Saba believes. "Right now, all we can do is apply a band-aid. It's like for Corona and cholera: we run from one crisis to the next. You can't develop a region or fight an epidemic with nothing more than humanitarian aid," she sighed. 
As the epidemic is set to evolve, it remains unclear if cholera will become Lebanon's new Covid. Many uncertainties about its origin and its severity remain. One thing is certain: illnesses just like it – or worse – will become Lebanon's new normal if such dramatic inequalities in infrastructure and livelihoods remain.
Philippe Pernot is a journalist and photographer with NOW Lebanon. He studied political science in France and Germany, and he focuses his work on social movements such as feminism, ecology and anarchism, as well as on minority rights and discrimination. Follow him on Instagram.
Hussein al-Freij contributed to this report.
 *Names have been modified to safeguard anonymity