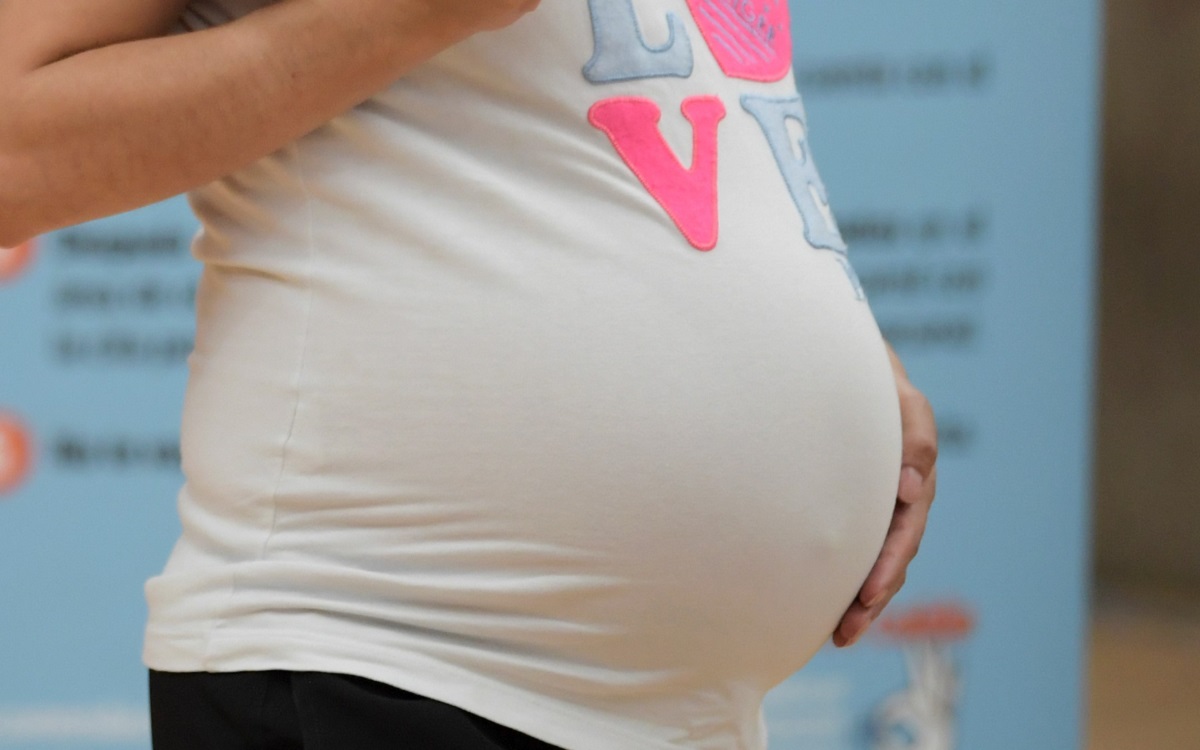 With the local currency continuously plunging and the hospital fees increasing to astronomical amounts, more and more mothers-to-be opt for giving birth in underfunded public hospitals. Photo: Raul Arboleda, AFP.
A hospital gown unfurled across Hiba Al-Sobahi's body that has been tenderly accommodating and nourishing a baby who had to brave an irregular heartbeat that afternoon. 
Uterine contractions began, putting the fetus under further stress. With her baby in a dire situation and little time to waste, Al-Sobahi, 31, was bound for urgent cesarean delivery. 
For Al-Sobahi, who has a higher-than-normal risk of developing blood clots during pregnancy, who has been desperately trying to safely conceive a baby for almost three years after having several miscarriages, and who decided to stick it out through a pandemic and an unprecedented political and economic meltdown, the moment of her baby's arrival has been eagerly awaited, though ideally in better circumstances.
But as fate would have it— both hers and her baby's—Al-Sobahi, asymptomatic, tested positive for COVID-19 moments before delivery.The hospital was lacking isolation beds in the neonatal intensive care unit (NICU).
"We cannot deliver your baby," a pediatric nurse told her. "You have to find another hospital." 
Lebanon was once-famed for its quality health care and supplying the medical sector with some of the Middle East's top medical personnel. The country ranked 23rd in the world for healthcare efficiency in 2019, with a life expectancy of 79.4 years, trouncing countries like the U.S., according to Bloomberg's Healthcare Efficiency Index.
But Lebanon's healthcare system has been pushed to its limits amid cascading crises, and a medical plight continues to backpedal decades of gains in the sector and endanger people's welfare while the government provides "band-aid" assistance.
Reproductive health and motherhood were particularly afflicted. Maternal mortality rate more than doubled, shortages in infant vaccinations and labor pain relievers are more common, and threats to women's general wellness linger.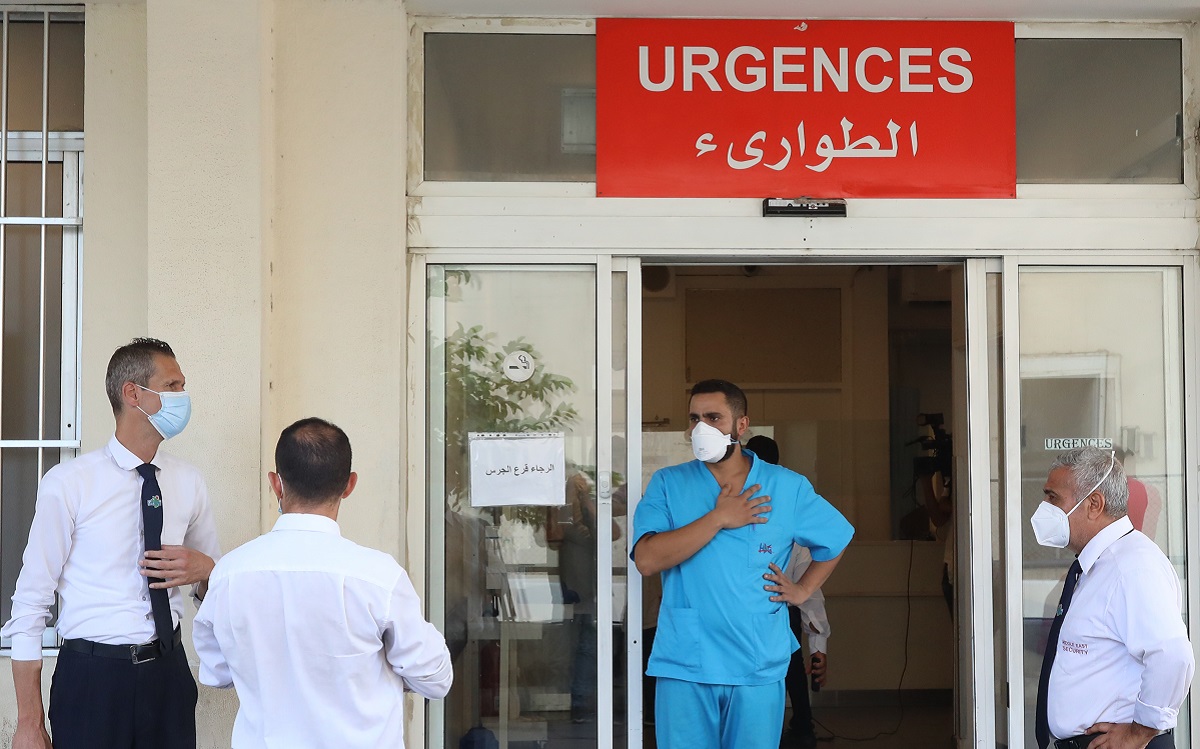 Howling with pain
For many women in Lebanon, the process of bringing new life into the world has become ever more gruesome. 
Some women who unintentionally become pregnant have asked for induced abortions, said Manal Hubeish, an obstetrician and a gynecologist (OB-GYN) who works for several private hospitals. She said she doesn't provide the procedure, for religious reasons, so her patients seek other physicians.
More patients have been requesting to be placed on long-term birth control, but there is a dearth of contraceptive pills in pharmacies, among other medications essential for women's wellbeing. The human papillomavirus vaccine, which alleviates the risk of cervical cancer, is no longer available in Lebanon.
For the last six months, most of Hubeish's patients have been delivering their babies without epidural analgesia, a commonly employed technique of administering local anesthesia to provide pain relief during labor, as the treatment is no longer available in most non-prestigious hospitals.
Over the course of eight hours, Al-Sobahi's obstetrician relentlessly called other hospitals hoping to admit her elsewhere. But she was rejected everywhere. No hospital wanted to take in a pregnant woman in labor and positive for COVID-19.
Grasping at straws and terrified her baby would die inside her, Al-Sobahi asked the nurses around her, "Weren't you just saying the baby is in a critical condition?"
It was pure agony.
Eventually, the hospital agreed to deliver the baby on one condition – after delivery, the baby would be handed to the father and both mother and newborn would be immediately discharged, Al-Sobahi said.
"If anything were to happen to the baby, would it just die? This is the solution they offered me."
Al-Sobahi suffered from an increased risk of developing blood clots during pregnancy, and Lovenox injections, a medication that prevents and treats dangerous clots, were crucial throughout. She and her family searched far and wide to find these injections, purchasing some from Turkey at high prices.
"It was pure agony," Al-Sobahi said.
Many women who are proceeding with their pregnancy in these circumstances are women suffering from infertility, Hubeish said. "They are willing to pay everything and do anything in order to get pregnant." 
Meanwhile, recommended infant immunization doses are not available in most hospitals. Hubeish said she has delivered some babies who are now two months or older and haven't been vaccinated yet. 
"If lack of vaccination continues, disease is going to spread, such as measles, chicken pox, and other viruses," Hubeish asserted. "This is how the infant mortality rate might spike."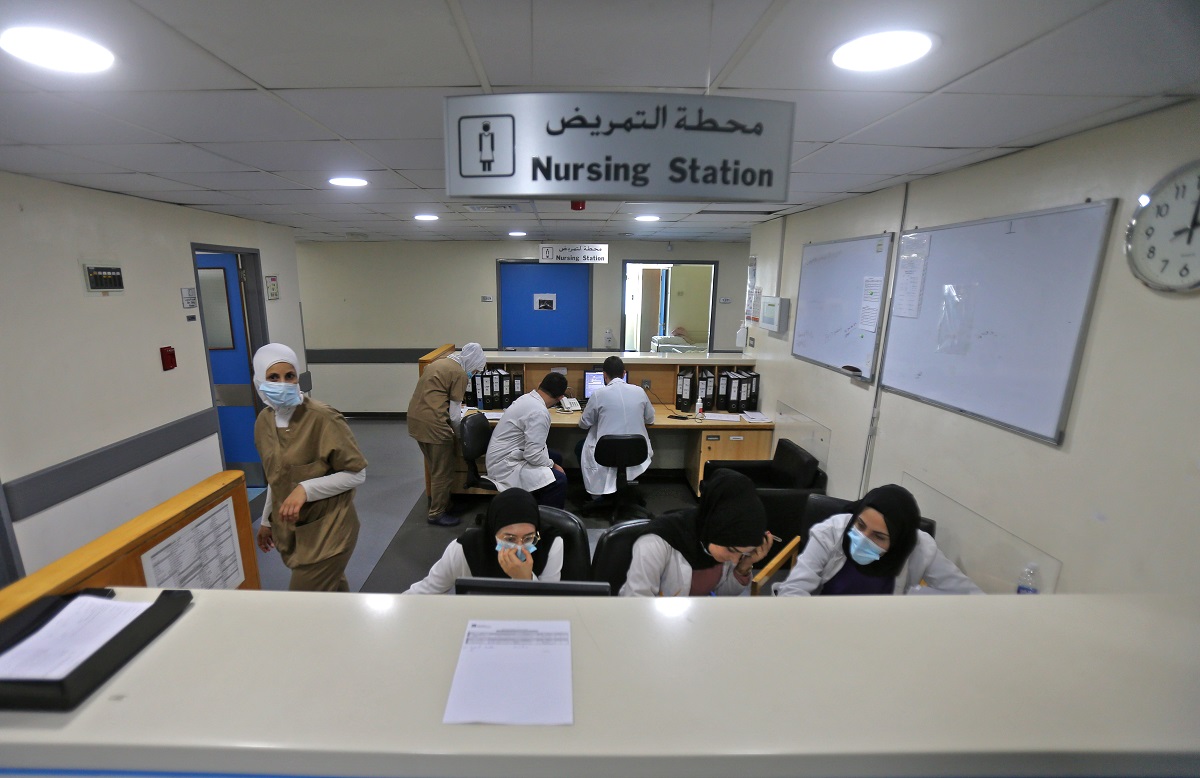 Maternal deaths more than double
"The health sector as a set has been seriously affected and mainly women and children suffer the consequences because in any form of crisis, whether human-made or natural, women, young girls, children, LGBTQI+, the disabled, older people and refugees suffer the most and the pandemic was no stranger to this pattern," said Faysal El-Kak, OB-GYN, chair of the National Technical Committee on Corona and Pregnancy at the American University of Beirut Medical Center and director of its Women's Integrated Sexual Health (WISH) program.
Realizing the requirements of the Millennium Development Goal 5 and the Sustainable Development Goal 3, Lebanon achieved a 75 percent reduction in the annual maternal mortality rate—a ratio measuring maternal deaths for every 100,000 live births—from 1990 to 2013, the highest reduction rate in the MENA region.
"Lebanon was among 18 countries in the world that reduced maternal mortality rate," said El-Kak, who is also the coordinator at the National Committee for Safe Motherhood, whose efforts, along with the Ministry of Public Health and other organizations, instigated this favorable decline. 
The ratio of maternal deaths stabilized at 12 -15 between 2010 and 2018, despite the steep influx of Syrian refugees who enlarged the number of births by 40,000 to 50,000 annually. 
But the ratio of maternal deaths has more than doubled in 2021, according to El-Kak, shooting up to a startling 36 per 100,000 live births. .
Health minister Firas Abiad said this indicator is "dangerous" in a televised interview on Alhurra TV. "This means that maternal healthcare is deteriorating," he added.
The surge is mostly attributed to COVID-19 complications as 17 maternal deaths out of the total number of 36 were caused by the virus, El-Kak said. An increase from four in 2020.
"The number is due to an expected combination; being unvaccinated, the arrival of the Delta variant, which is known to have a more severe impact on women, and the severity of the infection," El-Kak explained. 
Another wave of COVID-19 is sweeping across Lebanon as the number of cases surges while only 34.5 percent of the population who are more than 12 years old have received both vaccine doses. 
Pregnant women have the same risk of contracting COVID-19 as other women, but once an expecting mother catches the virus, she's at a higher risk of developing complications, including death, El-Kak said.
Hospitals are ill-equipped with COVID wards, especially in the pediatric care units, said Hubeish, who has five or six pregnant patients testing positive for coronavirus weekly.
El-Kak said the rise in maternal deaths could have been avoided if more people were getting vaccinated. He has been advocating vaccinations against the infectious coronavirus for pregnant women only to be encountered with hesitation from doctors and those expecting.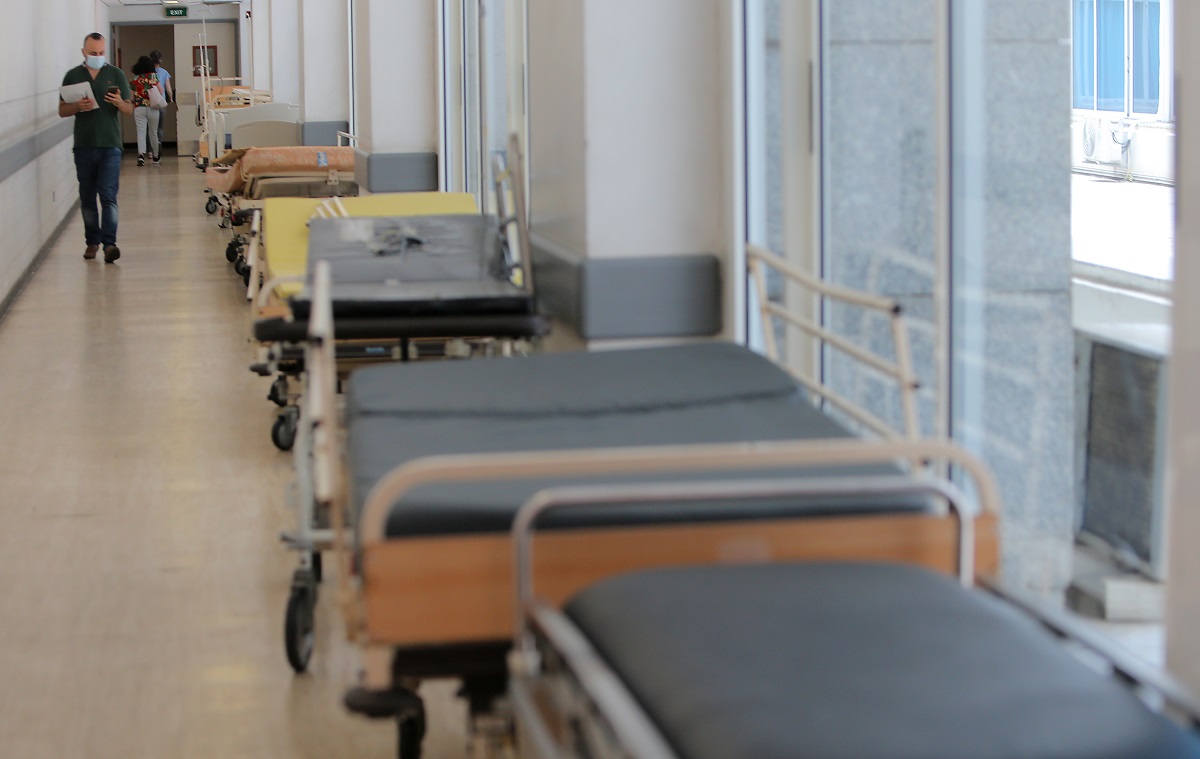 A threat to women's health
The government has gradually rolled back subsidies for fuel, medication and baby formula, all of which are suffering shortages, without providing a social safety net. The national currency devalued almost 95 percent, slashing most of the population's purchasing power and spurring medical staff mass exodus. 
Medical staff who remain are in limbo as their work becomes arduous.
"There is a big nurse gap compelling those who are still here to take more shifts which affects their performance and increases the human error," Hubeish said. "One midwife per pregnant woman used to be the ratio, now it's around one midwife for every four pregnant women."
Astronomical medical bills have constrained women's gynecology checkup visits.
"Previous patients who had ovarian cysts discovered them thanks to consistent checkups and treated it thanks to early detection," OB-GYN Charlotte Al-Hajjar said. "Now it's different; patients are coming in at the end stage of the disease which in some cases is requiring an immediate surgery."
"Before the crisis, most of my patients opted for the most expensive hospital," she said. "The more expensive, the more likely they would choose it because it translated to better care."
But things have turned 180 degrees.
Al-Hajjar said her patients now beg for reservations at public hospitals where the load is increasing. The healthcare system in Lebanon has long been highly privatized and public hospitals are generally poorly equipped and underfunded.
Hubeish had to refer a patient expecting twins to another physician at a public hospital as she has a risk of prenatal delivery and the private hospital she was registered at demanded L.L.100 million in insurance to be paid prior to the delivery date. On the other hand, a normal delivery would now cost between L.L.40-60 million at private hospitals.
It wasn't until the next morning that Al-Sobahi joyously learned that a hospital in Saida, a city South of Beirut, had accepted her admission. Al Hamshari hospital, run by the Palestinian Red Crescent and funded by the United Nations Relief and Works Agency for Palestine Refugees in the Near East (UNRWA), welcomed Al-Sobahi and prepared her for the delivery.
One hour later, baby Abed Alkader arrived. Born weak with fatigued lungs and desperate for incubation, the baby nonetheless came as a gift to parents drained by the grueling process of giving birth to a child Lebanon. 
Sally Abou AlJoud is a multimedia journalist with @NOW_Leb. She is on Twitter @JoudSally.