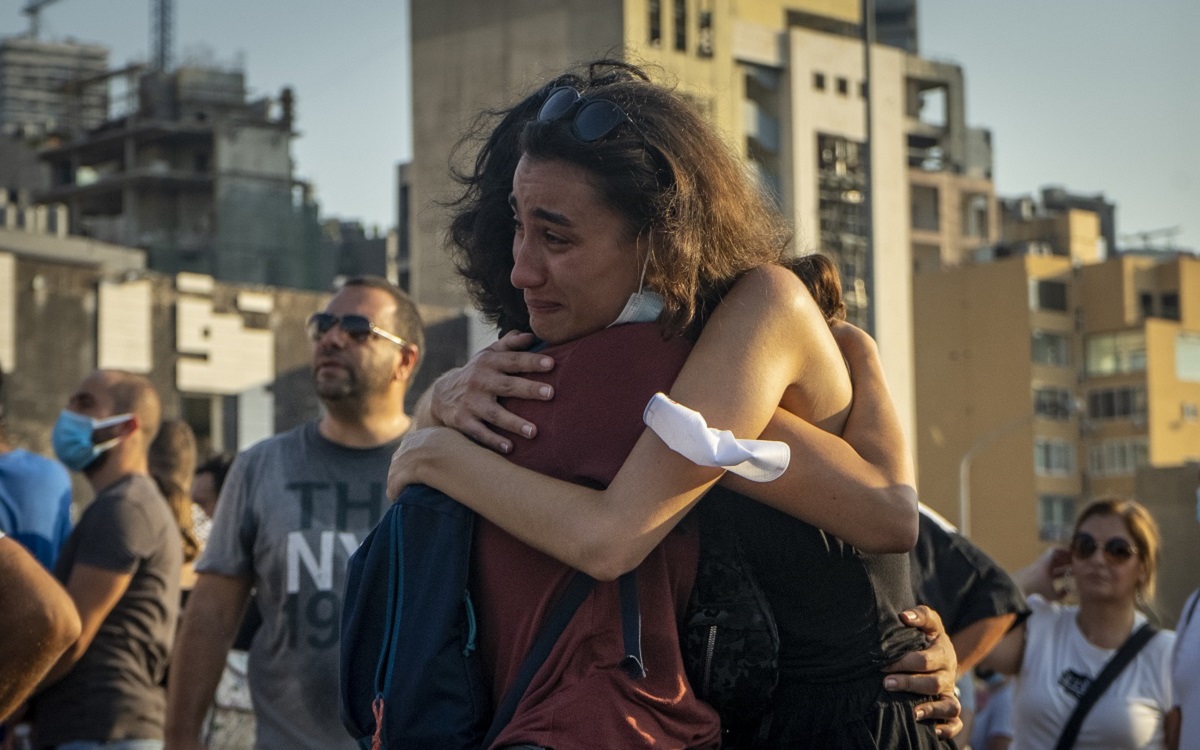 Friends embrace during the moment of silence at 6:07pm. The time that 2750 ammonium nitrate stored in a warehouse at the port ignited and exploded on August 4th 2020. The explosion killed more than 217 people, injuring 6,000 and displacing many more from their homes.Photo: Matt Kynaston, NOW
Thousands of Lebanese took to the streets on Wednesday to mark a year since hundreds of tons of ammonium nitrate recklessly stored in a Beirut port hangar exploded and killed 2018, wounded over 6,000 and left hundreds of thousands of people homeless.
The blast was deemed the country's worst peacetime disaster at a time when its economy was already in tatters.
While thousands of people were commemorating the victims of the blast in the port, groups of protesters scuffled with riot police near the entrance to the Parliament. The clashes worsened towards the evening, when the security forces and the Lebanese army used tear gas, water cannons and rubber bullets to disperse protesters.
The Lebanese Red Cross said the clashes left more than 50 injured.