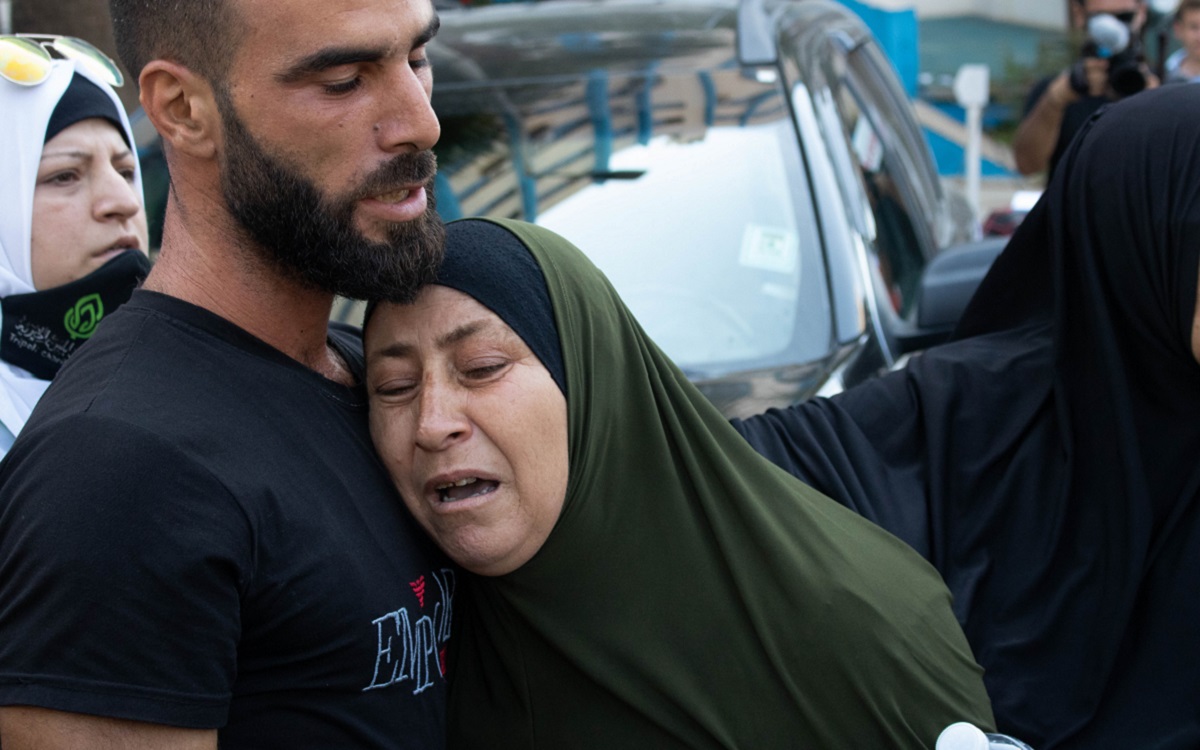 Um Mohammed mourns her son, Ahmad, who died in the Akkar blast. Photo: Nicholas Frakes, NOW.
Um Mohammed and her husband cried. Their voices echoed throughout the streets surrounding Al-Salam Hospital in Tripoli, drowning out the sounds of the nearby traffic. The Syrian couple lost their son, Ahmad, who succumbed to his wounds after being taken to the hospital. 
Ahmad had gone to Tleil to get fuel for the family. They had heard that the army was distributing gasoline to the people. But then, the tank carrying the fuel exploded. 
On Sunday morning, at around 2 am, Ahmad, together with scores of locals who had gathered to receive fuel from a tanker confiscated by the Lebanese army the same day, were injured when the fuel exploded. At least 28 people died on the spot, while the Lebanese Red Cross reported it transported 80 to hospitals in Akkar, Tripoli and Beirut. 
Ahmad was one of the 40 wounded who reached Al Salam hospital in Tripoli on Sunday, after being rejected from several medical facilities in Akkar, where medical personnel had no supplies to treat severely burnt patients. He had severe burns and internal injuries. Doctors said he couldn't be saved. 
Um Mohammed, while sitting outside of the hospital's gates, received a devastating phone call from the doctor.
Exhausted and overwhelmed over losing her child, Um Mohammed leaned on family friends as the hospital staff had just loaded her son's body into the van to be transported back to Akkar for the burial.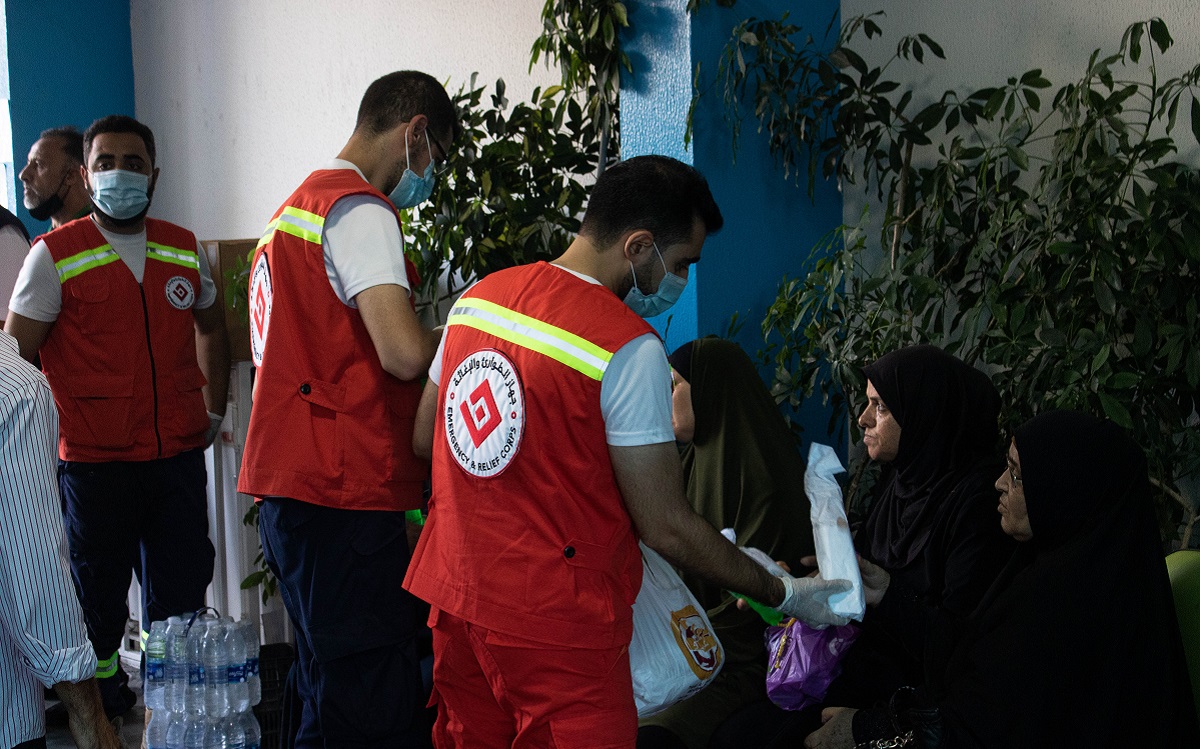 Unclear circumstances
According to military and security sources, in the early hours of Sunday August 15, the Lebanese army was distributing fuel that it had confiscated from black market dealers to people in the area who were desperate for fuel amid the country's ongoing fuel crisis.
Then tragedy struck.
According to several witnesses, the son of the owner of the land from which the gasoline was confiscated fired a gun, striking the tanker, and causing it to explode as dozens of people were crowded around it.  The explosion killed at least 28 people and injured 79 others. Other eyewitness accounts say that there were close to 200 people in the vicinity of the tanker when the explosion occurred.
The man who fired the gun was arrested on Sunday, while his father, George Ibrahim, owner of the depot was apprehended in Tripoli by a patrol of the Army Intelligence. 
"Everyone knew that there was gasoline there," Ahmad, the 29-year-old brother of one of the victims, told NOW. "The army raided the gas station. They wanted to smuggle it to Syria."
Ahmad was in Tripoli when he heard his brother was hurt in the explosion. Desperate to find work, Ahmad had left his family in Akkar to move to the city.  His brother had chosen to remain in Akkar with their family.
Late on Saturday night, his friends told him that the army had recently raided a place in Tleil. It was known in the area that the depot was used for black market fuel distribution. They heard that the army was now giving out gasoline to people. Ahmad's brother went to Tleil hoping to fill up his car.
It was slightly past 2 am on August 15 when Ahmad received a call at his home in Tripoli from friends: his 26-year-old younger brother was severely injured in the explosion in Akkar.
At first, he was taken to the nearest hospital in Akkar, but the hospital refused to take him and other wounded in because they had no facilities and medicine to treat burnt patients. The only hospital to admit him was Al-Salam Hospital in Tripoli, nearly an hour away.
Standing in the hallway of the Tripoli hospital, Ahmad admits that doctors don't have much hope for his brother. 
"He is in a very dangerous situation because his body is completely burnt," Ahmad said. "There is around 10 percent of hope for him. It's very hard. What can I do?"
Ahmad said he felt numb as he stood smoking cigarette after cigarette. 
"Honestly, I can't feel fear at this point," he stated. "We are dying."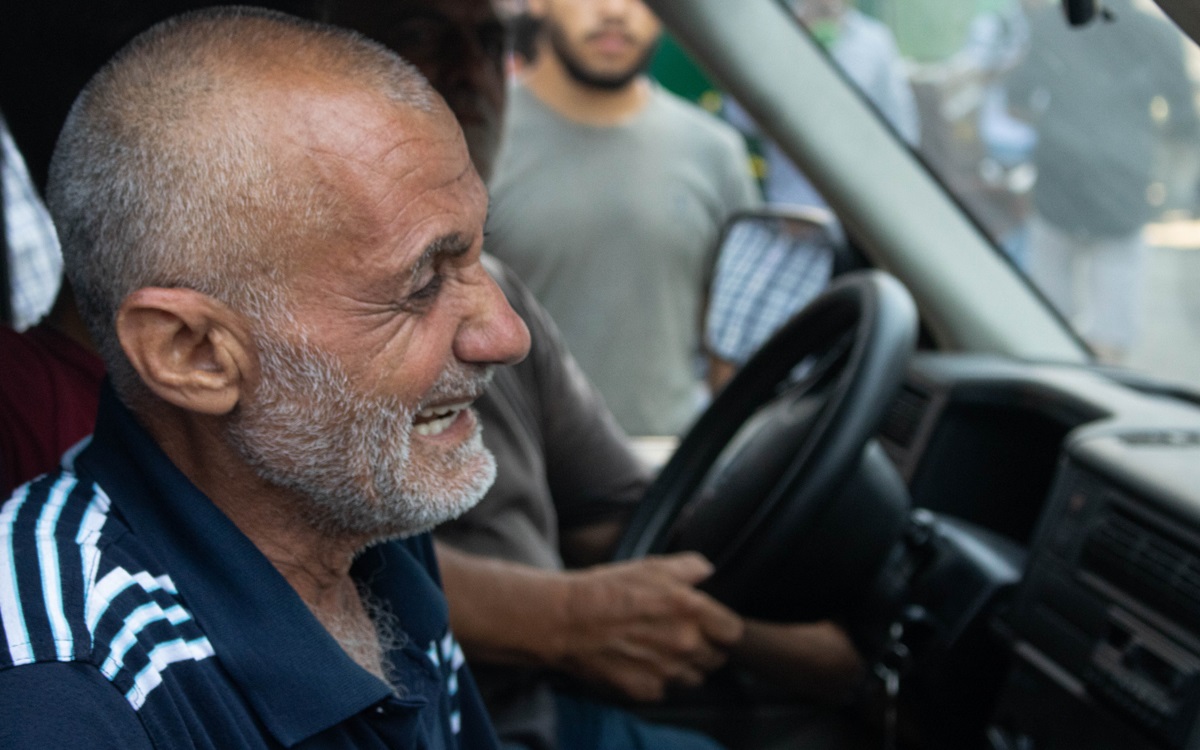 Lives hanging on a thread
Lebanon has only two hospitals that have facilities to treat burn victims: Al-Salam Hospital in Tripoli and Geitawi Hospital in Beirut.
Since Tripoli is closer to Akkar, the majority of the patients, 40, were brought there, leading to overcrowding and forcing some patients, including two army troops injured in the blast, to be transferred to Beirut. One of the soldiers, in critical condition, was later transferred to Turkey for treatment.
However, due to the increased medicine shortages and after the central bank announced that it would be lifting fuel subsidies, causing the price for diesel to increase and the much-needed fuel to become increasingly hard to find, this sudden increase in patients put an enormous strain on Al-Salam Hospital.
"​​We are facing a long penury of resources. We are using our stocks right now," Dr Gabriel Sabeh, director of Al-Salam Hospital, told NOW. "We are using the last scraps of what we have in our stocks. We are lacking very important medicine for burn patients and critical burns like the ones we are facing now need at least 20 liters of IV fluid per day, plus very expensive medicines, and sterilized bandages."
The Tripoli hospital was set up 10 years ago specifically in order to treat burns and other large-scale emergencies just like the one that happened in Akkar. But without the necessary resources, events like the explosion push the hospital to its limits and patients' lives are hanging by a thread. 
"It's the first time we receive so many burned people at once," Sabeh explained.
"All the people who are in critical condition have burns on over 50 percent of their bodies, some have even 100 percent burns," Sabeh said. "Some of the wounded have difficulty breathing and are on respirators, others are in very delicate condition and they need complicated surgery with very specialized tools."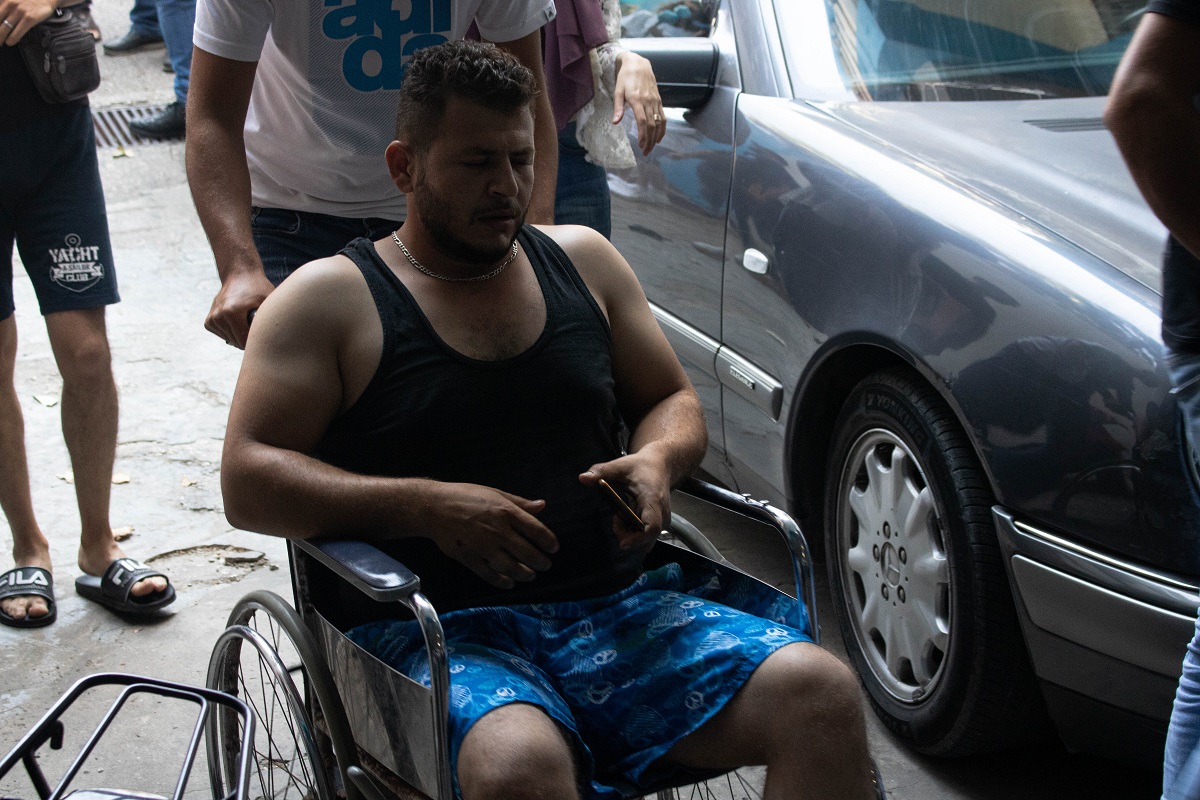 As the day went on, more patients arrived in bandages at the hospital in Tripoli.
According to earlier reports, when patients first started being taken to hospitals, people were just pouring water on the victims as they could not find the proper medicine to treat the burns due to the shortage.
So far only Um Mohammed's son has died at Al-Salam Hospital but the others being treated have a long road ahead of them, doctors say.
According to Sabeh, the patients in the worst condition could take several months to improve and they will still need medicine, constant medical checkups and physical therapy before they can even begin to think of living a somewhat normal life again.
Until then, Ahmad and other families of the victims wait for better news and hope an investigation would give them an explanation for the disaster. 
Nicholas Frakes is a multimedia journalist with @NOW_leb. He tweets @nicfrakesjourno.