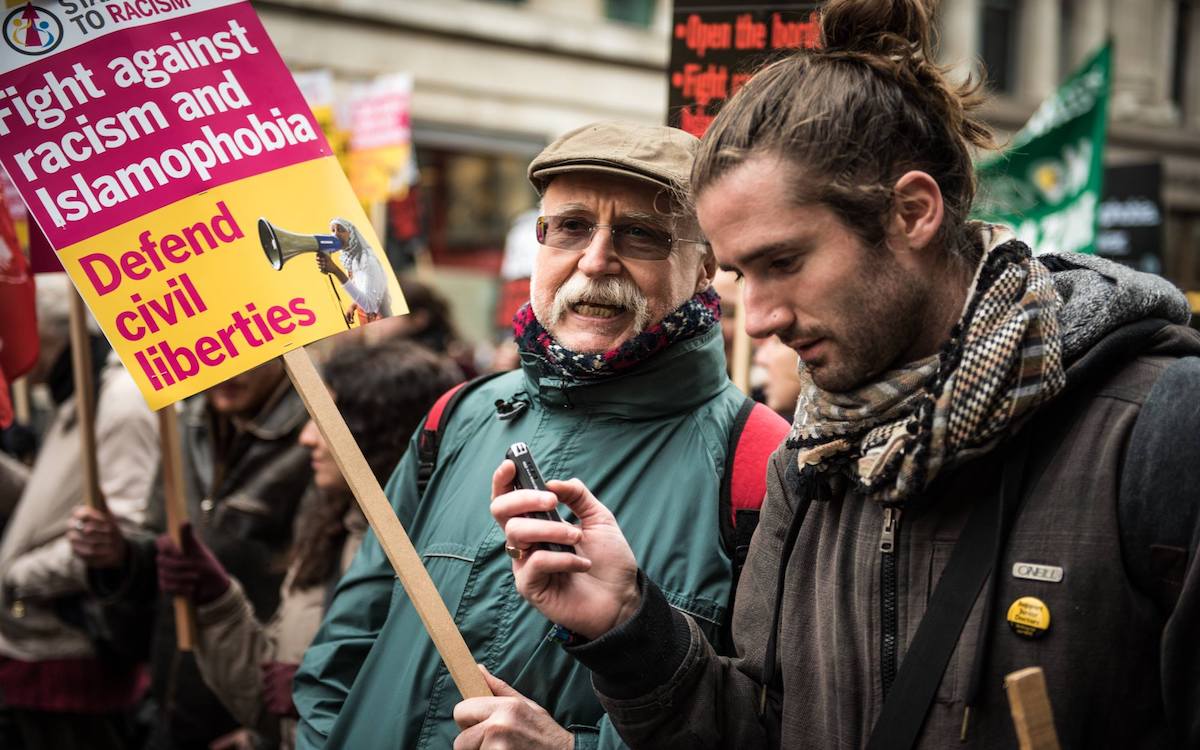 Matt Kynaston. Photo: Courtesy of Matt Kynaston Facebook profile.
NOW journalist Matthew Kynaston and German freelance reporter Stella Männer were detained on Monday by men identifying themselves as agents of Hezbollah while they were reporting on Lebanon's fuel crisis. They were later handed over to the General Directorate of the General Security and were released during the evening. Both were unharmed.
Kynaston, 33, and Männer were reporting on the ongoing fuel crisis at the gas station on the Airport Road when he was approached by the men who demanded to see his passport and his phone. 
In response, Kynaston clearly identified himself as press and presented to them his press card and said in a message sent to the editor that they were requesting his passport and contact information. 
"They are not letting us leave," he said in a message. 
Prior to taking his phone, Kynaston was able to send a voice message on WhatsApp to a colleague at NOW where a man can be distinctly heard saying "I have the right to take his phone. I have the right to take his phone without his consent."
The voice note was sent at 2.39 pm on Monday and this is his last message from him received before he was taken to the General Security together with Manner. 
No offcial reason has yet been given for his detention.
NOW contacted Hezbollah press office for details, but received no reply until publication. 
Kynaston chose the particular gas station that he was at because it had previously seen issues that required Lebanon's security forces to intervene as tension continues to rise between motorists stuck in line for hours at a time just to partially fill up their cars.
Kynaston, originally from Rochester in the UK, came to Lebanon several months ago to join NOW and has reported on a multitude of topics, most recently the issue of the sexual assault of minors in Lebanon and the story of a Lebanese boxer who gave up everything in order to pursue his dream.
NOW has been in contact with the Samir Kassir Foundation and is currently working to secure Kynaston's safe release as soon as possible.