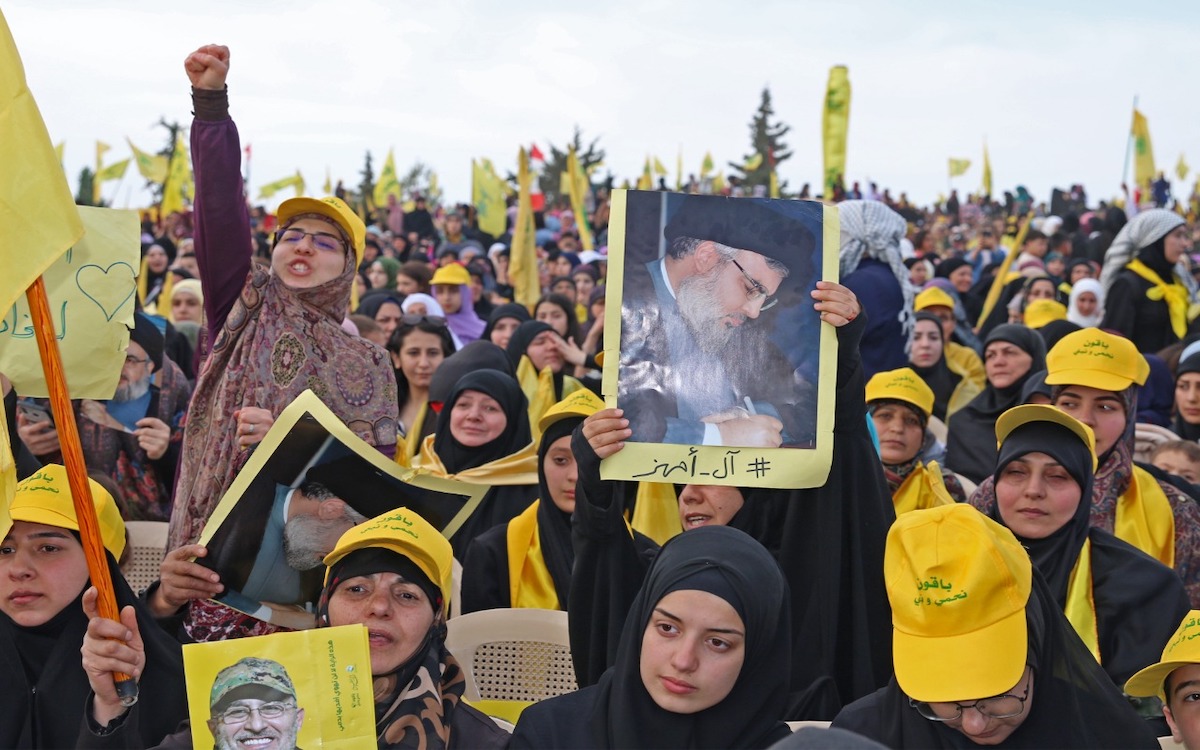 Supporters of the Shiite group Hezbollah attend a campaign rally in Baalbek in Lebanon's eastern Bekaa Valley on May 13, 2022, ahead of the upcoming parliamentary elections on May 15. (Photo by AFP)
"Dear God! Dear god! Preserve Nasrallah!" 
"Sayyed Hassan Nasrallah, we are with you. Through the thick and thin, we remain with you."
"All Hail Nasrallah! All Hail Hezbollah!" 
With similar chants and loud convoys, Hezbollah supporters took to the streets on Sunday night to celebrate the expected wins of their parliamentary candidates in the district of Bint Jbeil, Hezbollah's Hasan Fadlallah and Amal's Ashraf Baydoun. The enthusiastic crowd began its celebrations as soon as the polls closed around 7 pm and headed to their village centers to color their cars and garments with yellow and green flags, that correspond respectively to Hezbollah and Amal.  
Lebanon's parliamentary elections were held on Sunday May 15, with polls open from 7 am to 7 pm. According to the latest figures released by the Interior Ministry, 41% of the local Lebanese population showed up to cast their vote in total and 41,76% voted in Hezbollah's stronghold, South III.
Hezbollah's win in its primary districts of Nabatieh and Bint Jbeil did not come as a surprise to its supporters nor to its opponents. Preliminary observations show that following the myriad crises the country has experienced since the October 17 uprisings, the Shiite community's attachment to its traditional political forces has gained stronger prominence. 
The constituents' main motivations to vote seem to be allegiance and fear.
"Many candidates speak about disarming Hezbollah. They wish to strip us [the Shiites] from our power and render us weak and vulnerable.  I wouldn't care about voting if it weren't for the parties wishing to attack the Shiites. They hate us and will never accept us because of our sect, " Soad, 65, told NOW.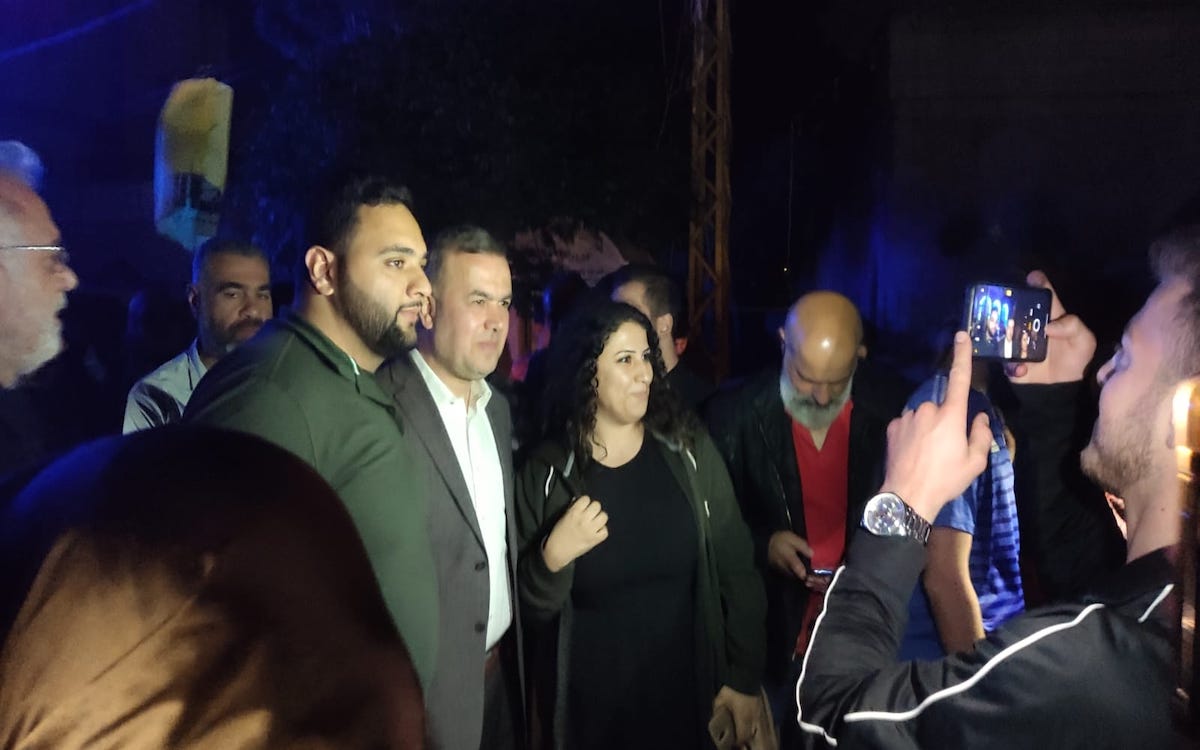 Hezbollah till death 
Arriving at the southern village of Kawneen in Bint Jbeil district in the early hours of the morning, long lines of cars queued at gas stations waiting to fill up their tanks using gas coupons that the Shiite duo had distributed a few days back. However, the catch was that Amal's coupons would expire on the 15th, and Hezbollah's coupons would expire on the 16th. Still, cars lined up to either fill up tanks or carry gallons of the left-over gas that the vehicles could not absorb. 
The scene in Kawneen was marked by a predictable sea of yellow and green flags. As for Bint Jbeil, the turnout started low in the morning and picked up around noon. The duo's delegates had the most prominent presence, with one half welcoming the electorate outside and the other half helping guide the electorate inside. 
Polling stations across the district were brimming with middle-aged and elderly citizens, some being transported in ambulances and wheelchairs. Furthermore, Hezbollah's Hassan Fadlallah and Amal's Mohammed Baydoun, made an early appearance at the polling stations, accompanied by a number of volunteers and bodyguards. Both candidates received a warm and enthusiastic welcome from their southern electorate. 
Fadlallah, in particular, expressed his gratitude to the elderly who struggled to stand on their feet and needed chairs to support them while queuing for a long period of time. A pro-Hezbollah female voter who had her vote canceled due to electing the wrong list by accident, confided to Fadlallah about her distress. 
From his end, the MP replied, "your tears and your vote, are very valuable to us." 
Volunteers working for the opposition list, "Together Towards Change" told NOW that they were comparatively few in numbers, with only 39 members in the village of Bint Jbeil.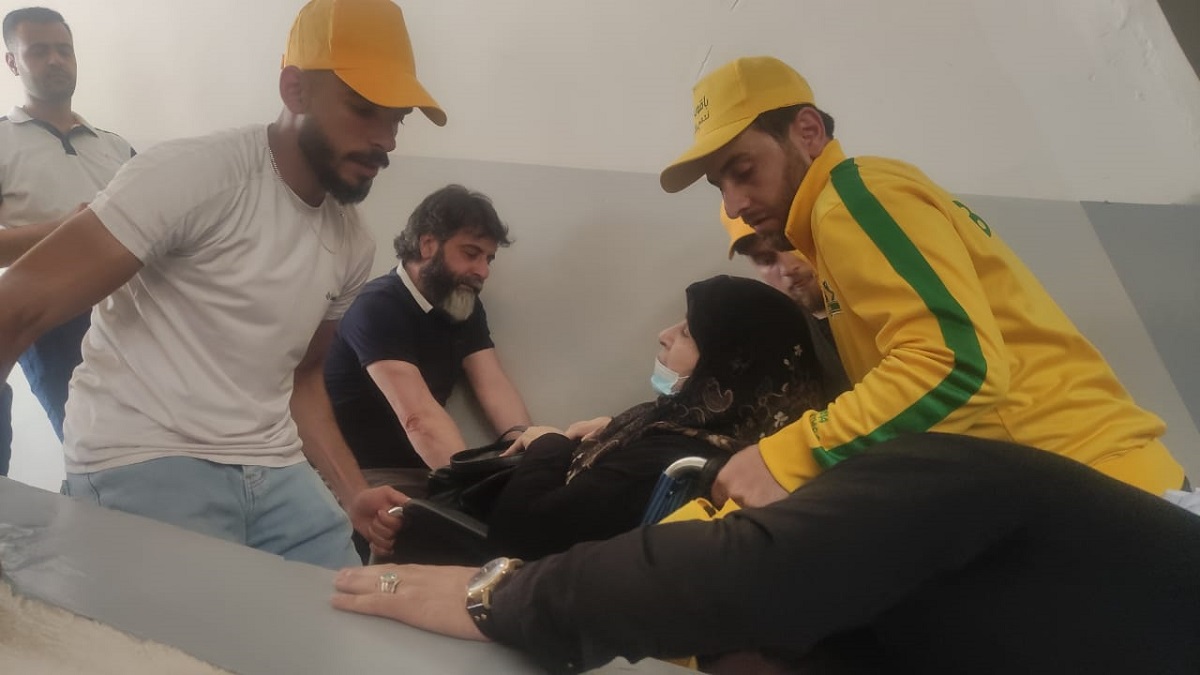 The opposition Versus The establishment 
The atmosphere between the opposition and the establishment remained calm throughout the day. In Bint Jbeil, opposition volunteers said they did not fear altercations between the two and stressed that they were children of the same village and members of the same families.
"We are all cousins, brothers, and sisters here. No one objects to our votes and we don't object to theirs. It's an amicable atmosphere with no fear," one volunteer told NOW. 
Hasan Bazzi, a Parliamentary candidate on the Together Towards Change list, was on his way to the polling station when he ran into Baydoun. The latter, surrounded by a sea of admiring supporters, stopped Bazzi, gave him a friendly embrace, and wished him good luck. 
"We are not Baydoun versus Bazzi, we are Bent Jbeil, the city, and the district. This is a democratic competition where we complete each other. I wish you the best of luck inside and outside of the parliament," Baydoun said.
From his end, Bazzi told NOW, that although online bullies wanted to portray the southern opposition and the establishment as enemies, this remained far from the truth.  In this district, he said, both parties shared friendly ties beyond the scope of politics. He added that he did not like to name the elections " a battle" and preferred to call it  "a game", where rivals fight to score a victory.
"We refuse their politics that have failed us for over 30 years. However, on a personal level, there is mutual respect and friendship," he said. 
As for the outcome, Bazzi expected his list to win at least one seat, and he considered the introduction of an opposition in a Shiite environment, an achievement by itself. 
"This is a fearful electorate that has suffered wars and occupations by Israel. So it is expected from them to be afraid of a new opposition movement," he said.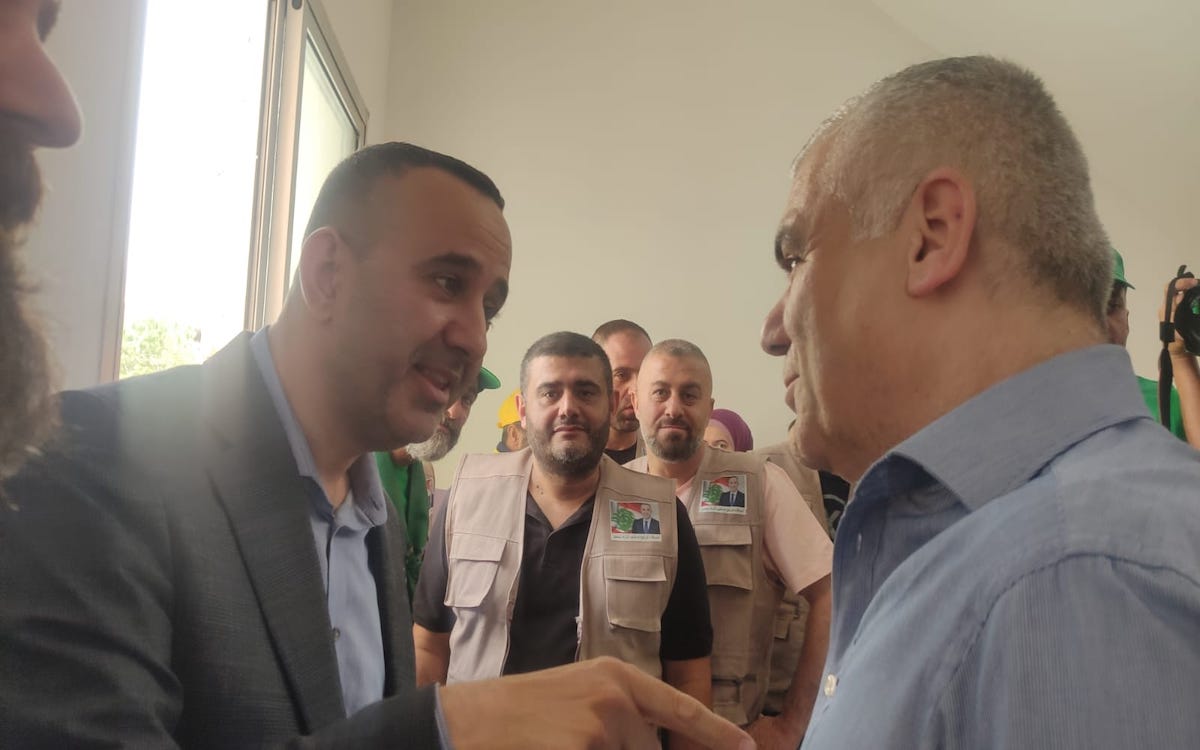 Fearing the "enemy"
Hanan, 60, from Aynata, Bint Jbeil's neighboring village and hometown of Hezbollah's Fadlallah, told NOW that her family voted for Hezbollah's list, Hope and Loyalty, not for their political program, but to spite the Christian Lebanese Forces (LF) party. 
"The Lebanese Forces and their allies hate us. By wanting to disarm Hezbollah, they wish to attack us, the Shiites of Lebanon. We can't let this happen," she said. 
Hanan's family members echoed the same concerns, as they see LF as the main antagonist to the Shiite community and feared future quarrels between the Shiites and the Christians. 
Initial results show that Hezbollah-allied Free Patriotic Movement has lost its position as the biggest Christian party in parliament, which now might be awarded to LF. The latter obtained at least 20 seats while FPM managed to receive up to 16.
This left Hanan fearful of the possibility of Hezbollah losing the majority in parliament. On the other hand, many of the party's supporters seemed not disturbed by future outcomes, as they were preoccupied with ongoing celebrations on Sunday night. Around 11 pm,  MP Fadlallah made an appearance in Aynata to address the zealous audience. 
"We took many decisions regarding Aynata and neighboring villages, that we could not announce prior to the elections. Now that the elections are done, we will be announcing them in the upcoming days or weeks, but for now, I don't want to discuss these numerous matters as it is a time to celebrate," he said in his address. 
Instead, the MP proceeded to thank the people, take pictures with them and leave. Amidst the excited pro-Hezbollah crowd of the south, another celebration was happening in the district of Marjayoun.
Elias Jradeh, a 55-year-old eye surgeon, is set to become the first opposition lawmaker elected in south Lebanon – a first since the end of the 1975-1990 war.
Jradeh won by a quadruple amount of votes against his rival on the Hezbollah and Amal list, MP and head of the Syria Social Nationalist party Assaad Hardan. 
Shortly after the preliminary results were out, confirming Jradeh's win, dozens of young protestors gathered at his home in the village of Ebel al Saqi, near Majayoun, chanting "rise up Marjayoun" and "revolution", The National reported. 
When asked by The National about his work prospects as MP, alongside Amal and Hezbollah, Jradeh answered that he strived to "represent everyone" and that he would "bring hope to generations from all parties in Lebanon and in the South". 
Dana Hourany is a multimedia journalist with @NOW_leb. She is on Instagram @danahourany and Twitter @danahourany.