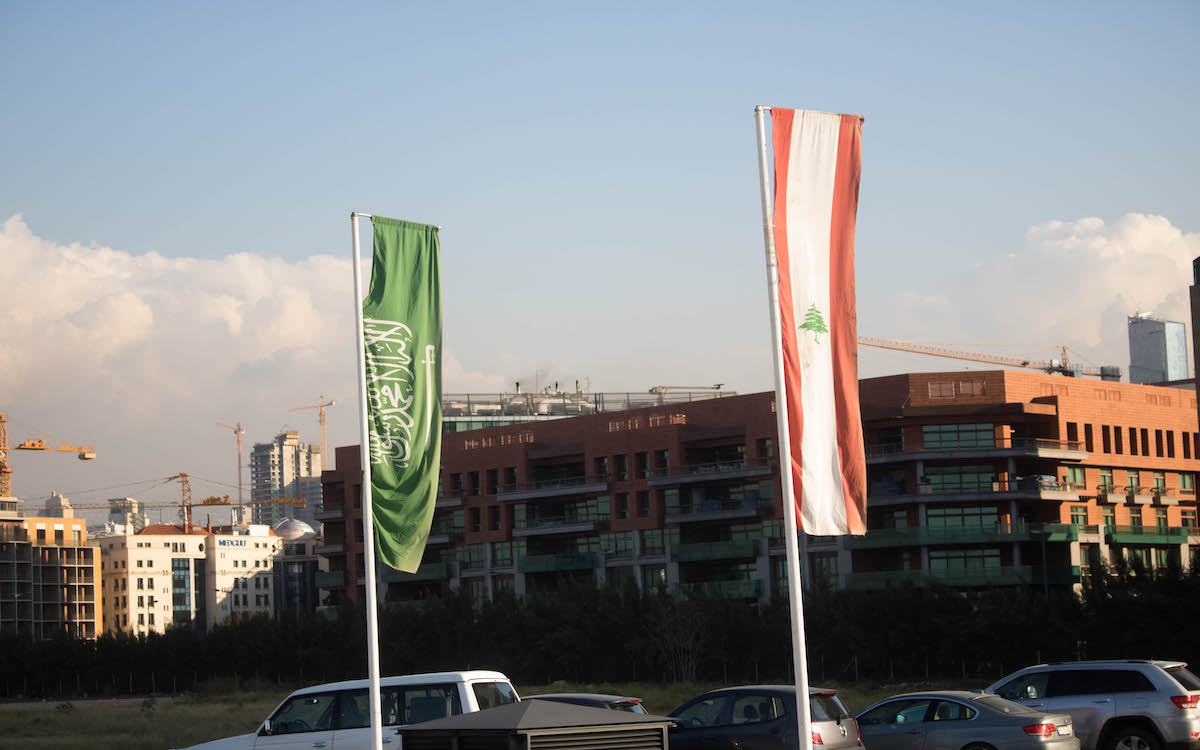 Lebanese and Saudi flags flow next to each other by Zaytuna Bay in Beirut on November 7, 2018. Photo: Nicholas Frakes, NOW
A video began circulating on social media after Lebanon's military successfully rescued a Saudi national who had been kidnapped  which alleged that Hezbollah has connections to the kidnappers, in particular, its leader "Abu Silah."
"Abu Silah" is a drug dealer who works with the notorious drug smuggler Ali Zuaiter.
In the video, it claims that "Abu Silah" has relations with Hezbollah and goes as far as to say that he is protected by the Iran-backed group.
The video emerged after the Lebanese military carried out a special operation on Tuesday along the Lebanese-Syrian border to rescue Mashari al-Mutairi, a Saudi national visiting Lebanon.
Mutairi was exiting a restaurant in Zaytuna Bay near Beirut's corniche on Sunday when unknown assailants, dressed in security uniforms, kidnapped him. The kidnappers demanded a $400,000 ransom.
So far nine individuals connected to the kidnapping have been arrested.
This is not the first time that someone visiting from Saudi Arabia has been kidnapped in Lebanon. In July 2022, a Saudi national was kidnapped after arriving at the airport.
Currently, Saudi citizens are allowed to visit Lebanon, but they have to receive permission from the government before they can travel.
This could also put plans to restart exports to Saudi Arabia at risk at a time when the two countries have had a strained relationship.