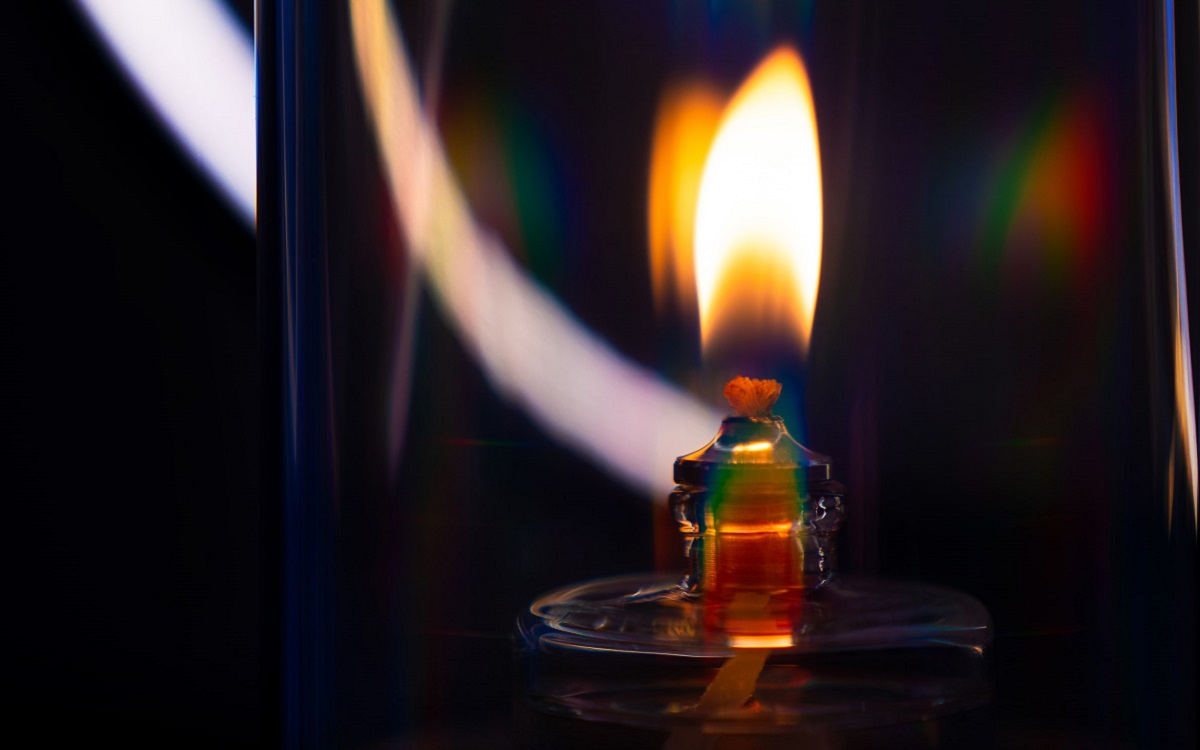 In Lebanon, gas is the new gold. Or possibly something even much more precious, because fuel is required for basic living necessities, and people are getting shot for one tank. Photo: Meritt Thomas, Unsplash.
Gas should not be distributed at 2 am, in the dark. Many other things should not have happened in the village of Al-Talil, in the northern Lebanese region of Akkar.
But 28 people died and 79 were wounded in the village when two tankers of gasoline exploded on Sunday at 2 am, as villagers were flocking to get some fuel. 
In Lebanon, gas is the new gold. Or possibly something even much more precious, because fuel is required for basic living necessities, and people are getting shot for one tank.  
View this post on Instagram
The "ifs" and "shouldn't haves" don't help after the disastrous, deadly explosion.  And still, the question remains: why was gas being distributed in the presence of Lebanese Army troops at 2 am on a Sunday? It's rhetoric, obviously.

Hello. This is your weekly roundup from NOW. It's far from being all you need to know – Lebanon is a very complex place. But we can, at least, trace back to see how another huge disaster and more senseless death was allowed to happen, and who may be responsible for it. At least morally.
Fuel and dollars: After days of informal lobbying by gas importers and distributors, the Lebanese Central Bank decided late at night on Wednesday to effectively lift subsidies for fuel. Technically, the BDL issued a statement saying that it will open credit lines for purchasing fuel at the market exchange rate for the dollar, slightly over 20,000 LPP that day. 
The decision sparked a new wave of panic and unrest in Lebanon, causing much of the country's small businesses, from bread mills to taxi companies, to shut down and increase prices prompting many Lebanese to take to the streets. Friday found us queuing up for bread at bakeries, as markets and supermarkets' bread shelves were empty. On Saturday we found our streets nearly empty, as fuel was scarce. 
No turning back: Riad Salame, the man who everyone held responsible for unilaterally lifting the fuel subsidies and throwing the country into the unknown, gave an interview on Saturday morning to Radio Free Lebanon. Everyone rushed to transcribe it word by word. 
The bottom (red) line: Lifting fuel subsidies was a long time coming, Salame said, everyone was very much aware of it and there is no going back unless the political elites of the country stop complaining and call for a Parliament session to legalize using foreign reserves to fund fuel. It didn't happen, of course, and his rare interview was soon to be buried under more bodies. 
Meanwhile, the Lebanese Army: The LAF deployed at gas stations and started raiding some of them in search of stored fuel, confiscating thousands of tons hidden by petrol station owners and forcing them to sell the stocks at the subsidized prices, which followed the commercial bank exchange rate, 3,900 LBP. 
Al-Talil, Akkar: One of these gas stations was in Al Talil, Akkar region. The army found the stash and confiscated it. What happened next becomes blurry. What is known so far: at about 2 am on Sunday morning, villagers were desperately trying to pour gasoline from the tanks in their own containers. A video circulating on social media allegedly taken minutes before the explosion shows a man soaking a sponge in fuel and squeezing it in a bucket. All in the dark. If that doesn't show how desperate people are, I don't know what does. 
Moments before the big fuel tank(s) caught fire & exploded last night in North #Lebanon – this is how young men were filling up their gallons with fuel, with their bare hands, using sponges &/or pieces of fabric to squeeze the fuel into the gallons. pic.twitter.com/n6E2b9drfl

— Luna Safwan – لونا صفوان (@LunaSafwan) August 15, 2021
Statements and condolences: While hospitals across Lebanon struggled to come up with medicine and fuel to keep patients with serious burns alive, and while a few ambassadors in Lebanon called to offer help, local politicians issued metaphors and condolences and spoke about martyrs. As if the dead were fighting for a cause and gave their lives willingly. They can't say "victims" for one simple reason: that implies that their lives were taken, rather than given.  NOW chose to ignore most of the statements, as background noise. 
In our coverage, however, we observed that action from government officials came late, towards noon on Sunday, some 10 hours after the blast, they called for  "emergency" meetings. 
The wild creatures of the North: But some statements cannot be ignored, for they are quite dangerous.  Free Patriotic Movement leader Gebran Bassil was the first to blame the explosion on "extremists" in North Lebanon and called on Twitter to turn the area into a military zone. 
President Michel Aoun himself, who took until noon on Sunday to call for an emergency meeting of the National Defense Council, also released a statement taking credit for warning the cabinet about "extremists in the North" or "immoral people" no less than two weeks before.
The statements angered former PM Saad Hariri, who felt Akkar was still a Sunni Future Movement supporter base. The area, he said – also on Twitter – should be declared a disaster zone, not a military zone. 
The social media clash drew other reactions, but Megaphone went straight to the point: the explosion in Akkar became a talking point between Hariri and Aoun/Bassil. 
Clashes and homes: Protesters stormed the home of Akkar MP Tarek Merhabi – apparently a business associate of the owner of the land plot where the gasoline stash had been hidden.
They also clashed with security forces in front of Prime Minister-designate Najib Mikati's house in central Beirut. Demonstrators said they would protest in front of several government officials' residences in the Lebanese capital to demand their resignation after the explosion in Akkar. The Lebanese Internal Security Forces warned on Twitter that protesters show restraint from attacking the "sanctity of homes". 
The reactions of Lebanese on social media about the "sanctity of homes" were not really what the ISF expected  – by the way, what's with all the metaphors in public speech lately?
Yet the authorities had no issue when the sanctity of our homes was blown to pieces on August 4. https://t.co/M7hYXSb9ZC

— Micha Tobia (@michatobia) August 15, 2021
The second Noon brother: The ISF also arrested and beat up William Noun, brother of firefighter Joe Noon who was sent to his death on August 4, 2020 together with his brigade, without being warned that they were going to a place with hundreds of tons of ammonium nitrate stored recklessly next to fireworks.  Photos of the arrest show several ISF officers beating Noun, who is already on the ground. 
View this post on Instagram
Eventually, after PM designate Mikati officially said he hopes Noun would be released, the ISF let him out from the El Helou Police Station in Mar Elias. 
William's small victory: A few days before, on Wednesday, William Noun chatted with NOW's Dana Hourany as the Beirut blast victims and their lawyers protested against a Parliament session that was meant to vote on a new investigation commission that would decide on lifting the immunity of three MPs and former ministers. The session failed and was adjourned for lack of quorum as several political groups boycotted it. 
"This is a victory. Let's go home," Noun had said at the end of the protest. But no victory lasts long in Lebanon. 
Lebanon +: 
In an incident that supposedly never happened, but made the rounds on social media on Friday night, a group of angry Lebanese clashed with Hezbollah MP Hussein Hajj Hassan bodyguards as he was delivering a speech in Ali Al-Nahri, on the occasion of Ashura. 
He later denied the incident ever occurred and claimed on Twitter he gave a peaceful speech and that the video circulating on social media was a lie and a fabrication. 
On Saturday, however, another video surfaced: a young man was arrested by masked men for the incident that, of course, had never happened. 
— Bilal Al Ayoubi (@BelalAyoubi) August 14, 2021

In other news, one of my favorite podcasters in town, Anthony Sargon, host of DO NOT WORRY, got Covid-19. He was vaccinated. But now he has time to talk about Lebanon's collapse. Follow him, you may also get lucky and find him shirtless, sweaty and talking politics. 
Luna Safwan spoke on "Beyond Politics" to Iranian dissident and journalist Masih Alinejad. Alinejad was recently the victim of a kidnapping attempt by Tehran's agents.
Sarde After Dinner are still on vacation, but you can rewind and rewatch the episode with charming Lebanese journalist Dima Sadek.

The Beirut Banyan has recorded an episode narrated by Mike Azar,  debt finance advisor and former professorial lecturer of international economics at the Johns Hopkins School of Advanced International Studies in Washington, D.C. He lets it all out and tells of his own experience during the Beirut blast. It's not an easy listen, so prepare before you hit play. 
Electricite du Liban announced on Sunday night in a statement that Lebanon is now in the age of complete darkness. No more power produced in the state plants. A country where everyone has to fend for themselves. Small balcony generators are starting to appear in my neighborhood to keep the light, internet and fridge on until the neighborhood generator kicks in. Fuel is scarce and the image of a man using a sponge to soak it in fuel and squeeze it into a bucket in Al-Talil, Akkar, remains with me. Probably his last moments alive. 
Until next week, when we are likely to speak of another disaster, I leave you to read about how the World Bank glamorously thinks the Beirut Port needs to be digitalized. 
Keep your masks on and wash your hands. Covid-19 is probably here to stay a while.