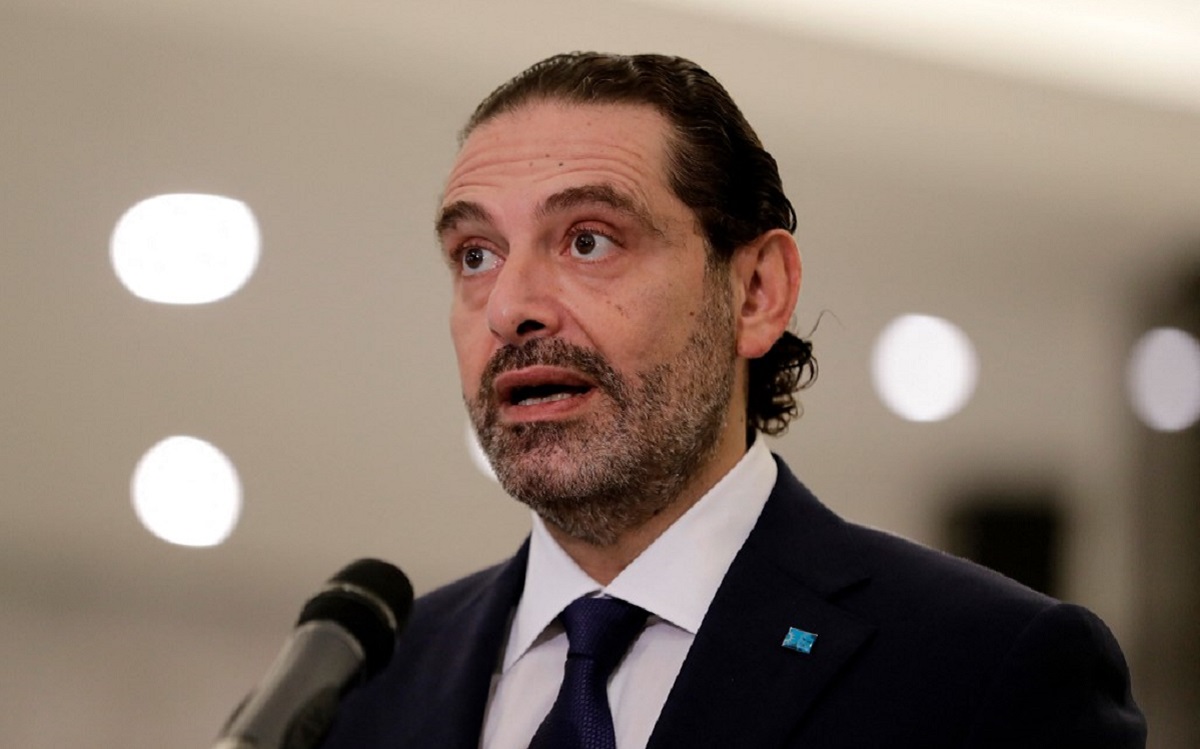 Former PM Designate Saad Hariri. Photo: Anwar Amro, AFP.
Saad Hariri announced on Thursday that he was stepping down from his position as prime minister-designate after meeting with President Michel Aoun to go over the suggested cabinet he had submitted the day before. 
In a last-ditch effort to form a government, Hariri presented Aoun on Wednesday with a list of 24 names for a new government, reportedly giving Aoun eight of the 24 seats. 
The then-PM-designate gave the president a day to look over the list and make a decision. Hariri then returned for his decision, only to step down soon after his arrival at the presidential palace in Baabda. 
President Aoun will set a date for binding parliamentary consultations as soon as possible, the Lebanese Presidency announced on Thursday evening.
Hariri had been attempting to form a government for nine months but came into conflict with the president and his son-in-law and Free Patriotic Movement leader Gebran Bassil over how many seats should be given to each religious sect and which sects should get which ministries. 
The now-former PM-designate insisted that no one party or sect would get a "blocking third" of the cabinet seats which would allow them to control the new government. In 2011, Hariri's cabinet fell after the Free Patriotic Movement leader Gebran Bassil announced that they would withdraw from the government together with their political allies, Hezbollah and Amal Movement, due to opposition to funding the Special Tribunal for Lebanon set up to try the perpetrators that killed Hariri's father, former PM Rafik Hariri. 
For several months, Parliamentary Speaker Nabih Berri had been attempting to mediate the conflict between Aoun and Hariri in the hopes of reaching a breakthrough. 
However, Berri's initiative, although backed by international and regional powers, was unsuccessful. 
Prior to Hariri accepting the role as PM-designate at the end of October 2020, Moustapha Adib was chosen to form a technocratic government but resigned less than a month after due to interference by the establishment parties. 
Hariri's resignation puts Lebanon in an uncertain position as there is no obvious candidate to replace the three-time former PM. 
"Hariri's resignation, and his statement on how adamant the Lebanese President is to grab a larger share in government, will make it difficult to ask any Sunni to be a prime minister," Mohannad Hajj Ali, director of communications at the Carnegie Middle East Center, told NOW. "So this is poised to be the country's longest government formation crisis on record."
Lebanon is also in the midst of its worst economic crisis in the country's history, with the lira falling to below 20,000 to $1 following Hariri's announcement.
Since there is no captain at the helm, Ali predicts that the economic situation will deteriorate further, forcing the politicians to be reactive rather than working to solve the crisis.
"In the next phase, the economic and financial meltdown will take over," Hajj Ali explained. "Politics will be reactive, and the security situation might deteriorate beyond repair."
Lebanon has been without a government for 339 days following Hassan Diab's resignation after the August 4 port explosion.
Aoun and the other politicians now need to hold consultations in order to select a new Sunni to attempt to form a government.
Groups of Amal Movement supporters in the southern Lebanese city of Tyre destroyed the interiors of restaurants and cafes and expelled customers after hearing Prime Minister-designate Saad Hariri's resignation, the NNA reported.
After the announcement in Beirut, protesters blocked the Kola roundabout with containers.
Future Bloc MP Tariq Al-Marabi said on Twitter that Hariri made all efforts and responded to all initiatives.
"It is enough for you, Prime Minister Hariri, that your conscience is clear despite your pain for Lebanon and the Lebanese, and everyone knows who brought Lebanon to the brink of collapse," he wrote.
"We entered a great impasse… God help Lebanon," National Bloc MP Farid Haykal Al-Khazen also tweeted.