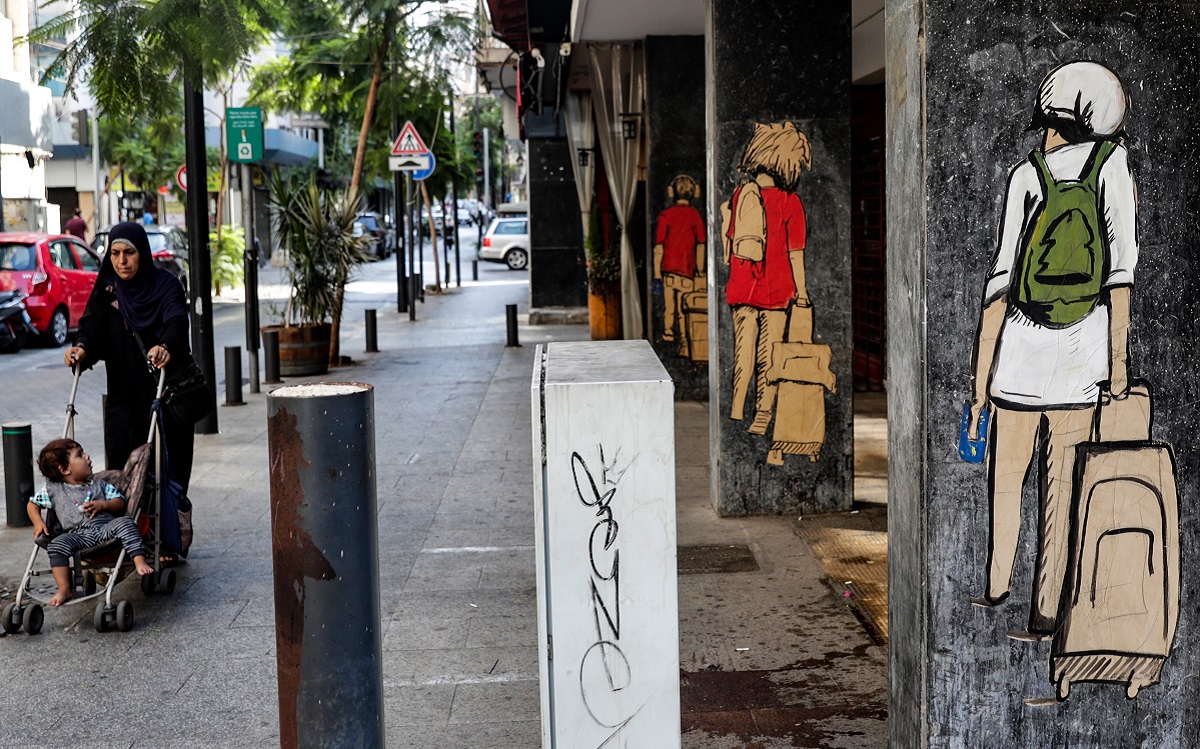 A mural by street artist Brady Black on Hamra Street, Beirut. Photo: Anwar Amro, AFP.
While everything seemed to be going wrong for Lebanon in 2021, from the declining local currency that hit its lowest rate to the dollar at 28,000 pounds to $1 last week, people found some relief in the individuals and initiatives that worked to alleviate the various forms of suffering. 
Basecamp
Basecamp came to life after the August 4 Beirut Port explosion. It is a mostly volunteer-based initiative that unites Embrace (Lebanon's national mental health hotline), housing project Baytna Baytak, Minteshreen, and citizens' organization "Muwatin Lebnene". 
During the post-explosion phase, the initiative was mainly focused on providing medical supplies and services, cleaning, and home renovations.  They also provided food to those in need. 
The group's headquarters is in Mar Mikhael's bus station. They provided food boxes sent by volunteers and provided ready-to-eat meals to other NGOS, such as the Red Cross and Caritas. 
Basecamp also participated in a period awareness campaign to support women's empowerment and challenge the taboo of menstrual cycles. They even distributed a large number of pads, as the cost of this essential product has increased drastically.  
By working with Embrace, the group also highlighted the importance of mental health and provided the necessary services.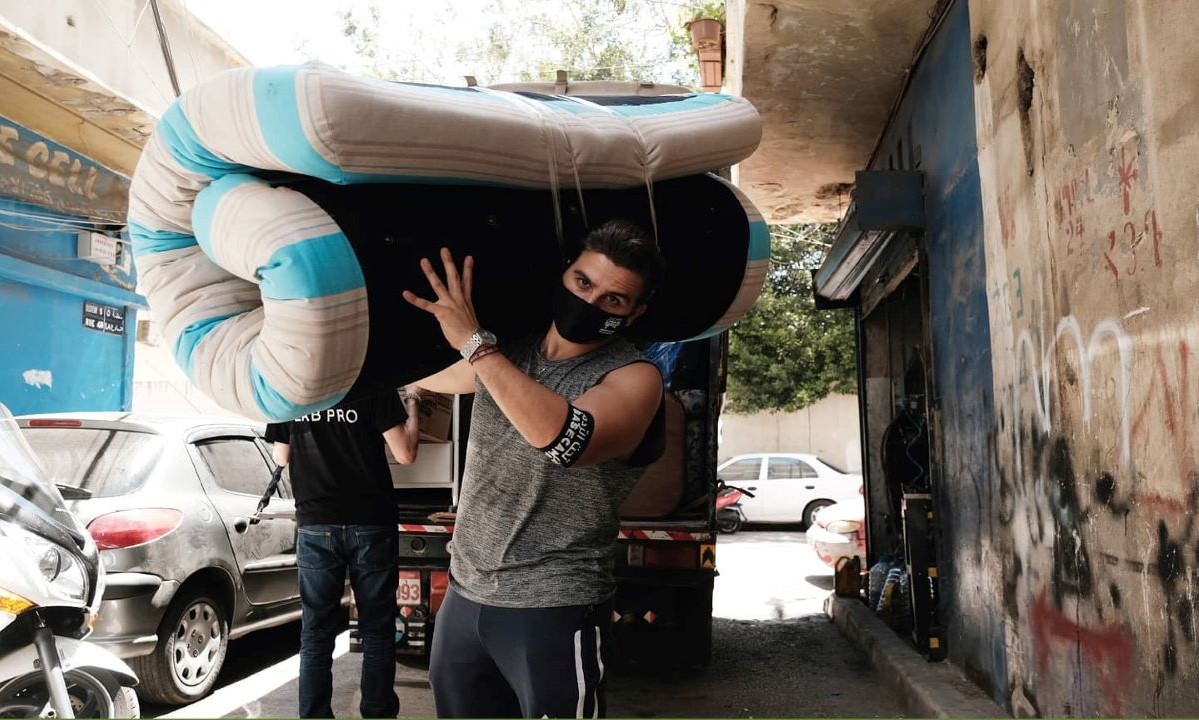 When a fuel tank exploded in Akkar, north  Lebanon on August 15, killing around 33 people and injuring more than 80 others, the Basecamp team headed out to provide medical care through medicines donated by the diaspora and the support of local medical professionals. 
The group has been a key player in filling the role of caretakers in light of the country's financial collapse that left many families  impoverished. . 
The group helped people from all ages and regions of Lebanon. From elders who needed special care, physiotherapy, and food, to children who needed milk, school supplies, and toys.
In their most recent initiative, Basecamp helped gather 70 heaters, 140 blankets and 140 solar lamps for families in need.

The group has been active since August 4 2020 and are not planning to stop anytime soon.
"We came back from death. Beirut literally fell on our heads and we were all there when it happened. When you survive that, you can survive anything and you won't stop until the job is done." Roy Tohme, lawyer and member of Basecamp told NOW. 
Thawramap
Run by anonymous admins and followed by over 50 thousand people on Instagram, the account "Thawramap" became a reference point for those who want to name and shame politicians, and expose their lavish lifestyles. 
The account began as a map that coordinated the locations of the protests during the October 17 revolution. But after the covid 19 lockdowns and the dwindling street movements, the account turned into a 24-hour functioning radar that monitors politicians through activists scattered all over the world. 
"This account is also run by 4 million+ Lebanese (inside Lebanon) and 14 million+ (outside Lebanon), meaning that they are the soul and essence and source of what we do. They represent the page as much as our team of admins," one admin told NOW. 
The account receives information from insiders from all walks of life, from regular citizens who happened to be in the same location as a politician, to political and legal insiders that help expose the corruption and abuse. 
View this post on Instagram
The page has been running since January 2020 and according to activists and lawyers, every security agency in Lebanon, as well as most politicians, want the heads of the account admins.

It was initially the people's choice for the account to become a political watchdog after a survey was conducted on their Instagram account. 
Last summer, while the crisis was worsening and Lebanon's population  were waiting in line to fill up petrol, certain politicians were celebrating their children's marriages in lavish weddings and the account made sure to expose the excess. . 
The page did not see their activity as harassment, but as a way of directly confronting, even communicating, with members of the ruling class.
They also remain unfazed despite all the security risks.

"Are the risks we could face comparable to the risks people faced in their own homes on August 4th?"
Lebanese expats
As pharmacy shelves started to run out of medicines and black market options were beyond the budget of many, Lebanese expats stepped in to help. 
Peggy Bedoyian and her friends, who live in Los Angeles, founded Califorleb in 2019, an Instagram page meant to help raise funds and send food boxes to those in need. But in the summer of 2021, their direct messages flooded with medicine requests from Lebanon. 
Many importers struggled to bring medicine into the country, so diaspora networks, such as Califorleb, teamed up with each other and organized their efforts through social media. 
Expats returning to Lebanon would fill up their bags with baby formula, sanitary pads and all forms of medicines. The Califorleb team also worked with networks in Turkey and France, whenever medicines couldn't be purchased in the United States due to restrictions.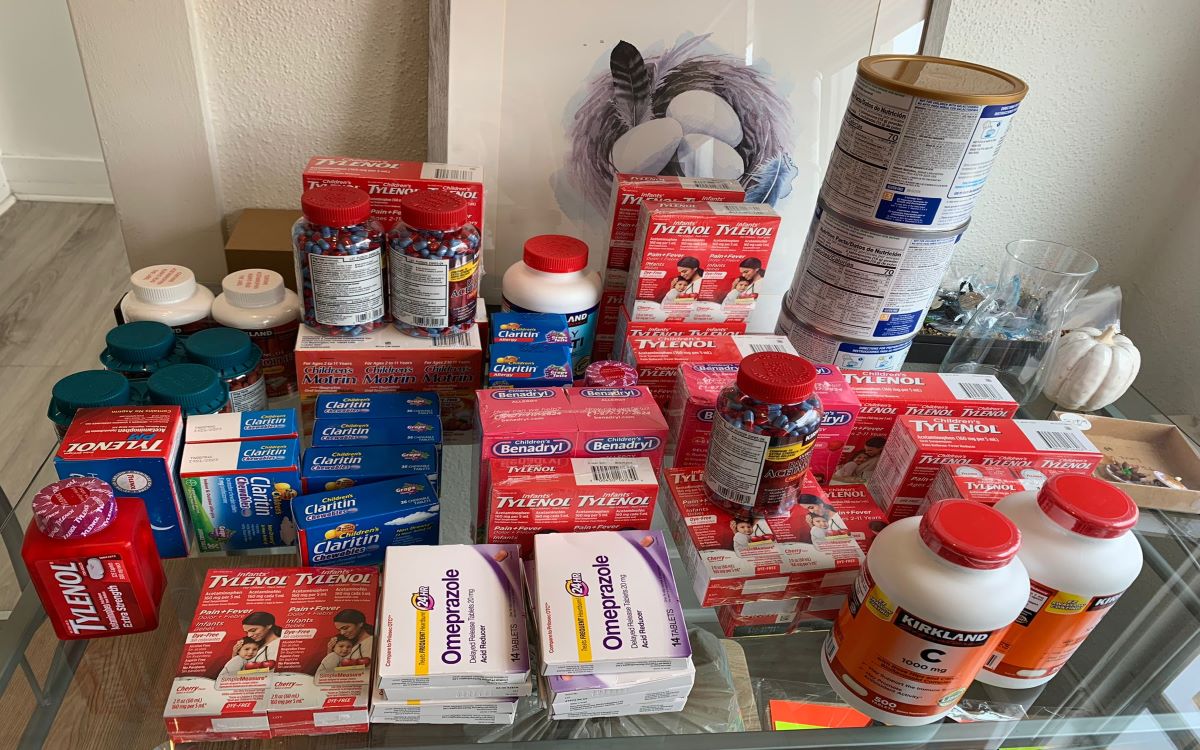 Bedoyian explained that they used to secure funds through parties and social gatherings, but the mood within the diaspora had turned gloomy in the last couple of years. The team then organized different types of fundraisers such as Yoga and marathon events.

Expats also played an important role when cancer medicines became harder to find and more requests started to pour in asking for help in acquiring them.

Califorleb's latest initiative was to distribute rechargeable heaters and lamps to the elderly and families in need as the cold season sets in.

Despite the expensive costs and the relentless requests, expats from all continents helped the Lebanese through personal initiatives such as filling up suitcases or raising funds for those in need.

Local NGOs in collaboration with the Lebanese diaspora took on the role of the state by providing people with a few free medical services and more access to medication. 
A street artist named Brady
It's hard to miss the wall of huge portraits in Martyrs' square that represent the 200 victims who died in the August 4 explosion. It is also hard to miss the Lebanese sad emigrants murals on Hamra Street. 
They are both Brady Black's deeds. The 43-year-old American artist, born and raised in Texas, moved to Lebanon in 2015 with his wife Amber to open a school for abused and abandoned children. In 2016, Black discovered a new form of art after he heard about Lebanon's urban sketchers, a group of artists who draw images while at the scene. 
He began live-sketching during the October 17 uprising in 2019 and posted them on social media so that the audience could use them freely. His Instagram account grew to almost 5000 followers.

In October 2020, Black was involved in what he called "mischief" – producing art pieces in public areas while undercover. He also created art pieces of homeless people that he would frequently encounter on the streets of Hamra to highlight the ones who were often ignored. 
View this post on Instagram
One of his projects was the "Beirut is screaming" series where he drew Lebanese people screaming to express their frustration over the current situation. 
Black has also been part of various art projects that aimed to raise awareness to societal issues and individuals that were overlooked by the majority. His latest was in collaboration with Syrian artists that produced a mural of stories by women who suffered war trauma in Syria. 
Black also sketches various day-to-day issues that the Lebanese go through from waiting in long lines for Petrol in the summer or expressing their frustration with the current economic crisis. 
Homeless children were not mere bystanders when the artist is out and about. They either participated in the drawing or painting process or they were the models he used to make large portraits to remain seen by everyone. 
"I went to hang out with some local kids and drew H* on the wall near her one-room home. She helped remind me that Good and Beauty never left. Hopefully, I helped her too. Now today I have to draw her brothers bc they were all crying that they didn't get a spot on the wall" Black posted on his Instagram account. 
FoodBlessed
Maya Terro, 35, co-founded FoodBlessed in 2012, a hunger-relief and food rescue organization that works to solve the hunger and food waste issues in the country. 
The organization distributes food to struggling families, homeless individuals,  refugees, and local nonprofits that work with people in vulnerable communities. 
The NGO started as a project for a workshop on social responsibility organized by CSR Al Ahli, a corporation that aims at providing support to 40 young entrepreneurs every year. Terro's project won first place but it wasn't before 2014 when she decided to quit her job and dedicate her time fully to FoodBlessed. 
The NGO relies on donations, however, due to the pandemic and bank restrictions on withdrawing funds, the organization had to rely less on monetary funds and more on volunteerism.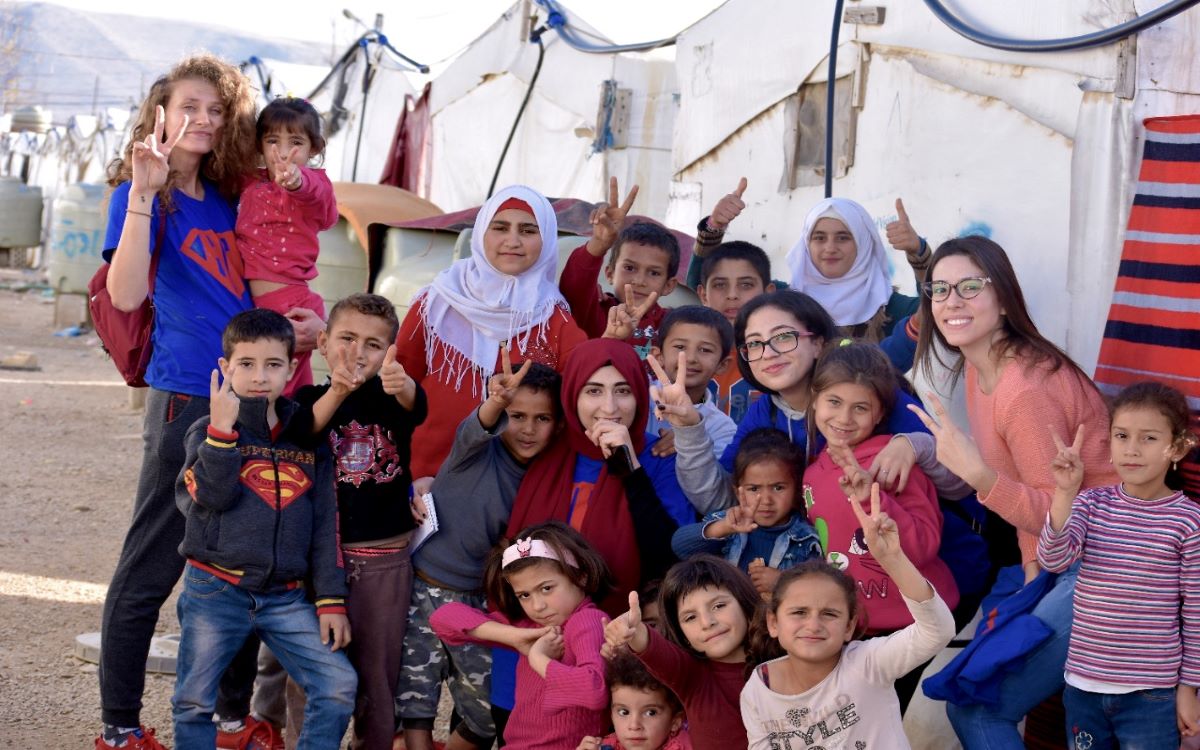 "At the beginning, everyone thought that something like FoodBlessed would never last. They even told me that I can't run an NGO with no staff," Terro told NOW. 
The organization operates six days a week, where interested volunteers (or hunger heroes, as they like to call themselves) meet at the community kitchen to prepare up to 900 meals. 
 The brain drain that hit the country due to the current crisis cost FoodBlessed a large number of its volunteers. But Terro remains optimistic as she believes that now the responsibility is greater on those who stayed to fill the gap. 
With the soaring poverty and unemployment rates, more people are in need of hunger-relief aid. FoodBlessed was able to serve 2,000,000 meals, package 45,000 food assistance packages, recover and donate over 2,000,000 tons of food waste, and involve more than 3800 community members, since its launch. 
This year, they were able to settle in a three-story building which facilitated their operations. But the work took its toll on Terro's mental and physical health. She had lost weight and suffered from depression and anxiety.
"Many times I wake up feeling overwhelmed with thoughts running in my mind and anxiety would often cripple so I'd start my day with a twisted stomach and a troubled mind. Especially with everything that has happened in Lebanon and is still happening since two years ago. But then I pull myself together and remind myself that if I don't get out of bed, many people will have to suffer as a consequence," Terro said.
Dana Hourany is a multimedia journalist with @NOW_leb. She is on Instagram @danahourany.