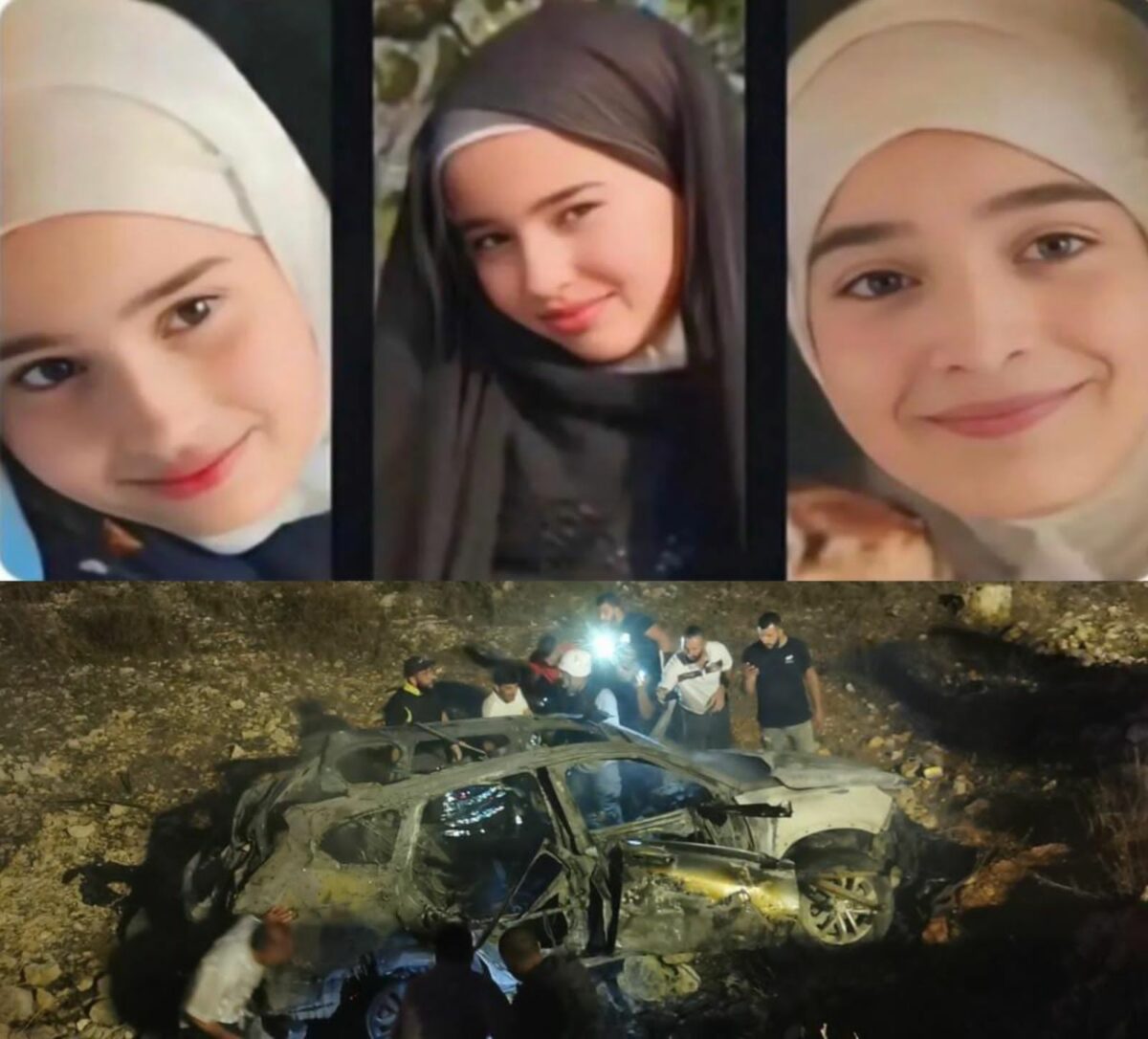 Israeli strike kills multiple civilians in southern Lebanon, Hezbollah vows strong response to Israeli aggression, Lebanese government to file complaint with UN over white phosphorus attacks, French minister urges for restraint during UNIFIL visit, Israeli minister faces outrage after 'nuclear option' comment, IDF confirms ongoing military action in Gaza, Rafah crossing reopens after interruption of evacuation efforts. Your weekly update from Lebanon.
An Israeli airstrike in southern Lebanon killed a woman and three children on Sunday, raising tensions on the Lebanon-Israel border.
Lebanon's National News Agency reported that two civilian cars carrying members of the same family – including local journalist Samir Ayoub – were driving between the villages of Ainata and Aitaroun on Sunday evening when they were hit. One of the cars was hit directly and caught fire. Three girls – aged 10, 12 and 14 – were killed, along with a woman identified as the children's grandmother. Several others were also wounded.
"There were no men in the car that was hit; there were three innocent young children with their grandmother and their mother," Ayoub told reporters. "Three children were burned in the car and no one could save them. And I pulled out their mother as she was screaming, 'My children!' Where are the terrorists? Israelis, you are the terrorists."
Footage shown by the television station al-Mayadeen also showed rescue workers attempting to remove casualties from the still-smoldering wreckage of a car.
Caretaker Prime Minister Najib Mikati condemned Israel's drone attack, referring to the action as a 'heinous crime'. Foreign Minister Abdallah Bou Habib also said that Lebanon would be submitting a complaint to the United Nations over the killing of civilians – including children – in the attack.
An Israeli military spokesperson did not comment on the circumstances of the attack, but told  reporters: "We study and investigate all incidents that take place to know the details."
Earlier the same day, local Lebanese officials reported that an Israeli drone had attacked a site close to a pair of ambulances traveling to help casualties of overnight strikes in southern Lebanon. Four paramedics were wounded.
The Israeli army released a statement that it had attacked a 'terrorist cell' attempting to fire missiles toward Israel from the Ras Naqoura area in south Lebanon, and that it had not deliberately targeted the civilian vehicles.
These deaths bring the number of civilians killed on the Lebanese side in the border clashes to at least 14.
In Lebanon
Retaliation: Iran-backed Hezbollah has claimed that it responded to Sunday's Israeli strike against Lebanese civilians by launching a barrage of Grad rockets at the town of Kiryat Shmona in northern Israel.
This marks the first time that Hezbollah has announced using these particular weapons in the almost month-long clashes at the border with Israeli forces, once again raising the specter of the situation escalating into a wider regional conflict.
Hezbollah also said in a statement that it had targeted an Israeli military vehicle across the border from the Lebanese town of Blida with guided missiles on Sunday, killing and wounding members of the crew.
The IDF and Hezbollah have been exchanging fire across the Lebanese-Israeli border since the Palestinian militant group Hamas and Israel went to war on October 7. While these clashes remain largely contained, they have been increasing in frequency as Israel continues to launch airstrikes, artillery attacks and a ground incursion into Gaza.
Hezbollah officials have warned that if Israel kills Lebanese civilians, it will be considered a violation of the so-called rules of engagement between them, and it will retaliate by attacking civilian targets in Israel in a 'firm and strong' response.
The IDF stated that one Israeli was killed on Sunday in a strike launched by Hezbollah, without offering further clarification or identifying whether the casualty was a soldier or a civilian.
White Phosphorus: Lebanon will file official complaints to the UN in response to Israel's 'scorched earth' policy, after Israeli white phosphorus munitions set fire to more than 460 hectares of agricultural and forest land in southern Lebanon.
Although not explicitly banned by international law, the use of white phosphorus against civilian populations is considered illegal by many legal experts. 
Protocol III of the 1980 Convention on Certain Conventional Weapons also prohibits the use of incendiaries to attack civilians.
"White phosphorus is unlawfully indiscriminate when airburst in populated urban areas, where it can burn down houses and cause egregious harm to civilians," said Human Rights Watch's MENA Director Lama Fakih in a statement.
White phosphorus is a toxic, waxy substance that burns at over 800 degrees Celsius (nearly 1,500 degrees Fahrenheit), hot enough to melt metal. The substance burns skin down to the bone and – if absorbed into the body – can disrupt the function of multiple organs including the heart, liver and kidneys.
Its ability to ignite rapidly-spreading fires and create thick smoke over wide areas makes white phosphorus a useful substance for militaries to create smokescreens. White phosphorus is also very difficult to extinguish and will continuously flare until the substance has been consumed, or starved of oxygen.
Environment Minister Nasser Yassin posted on X that Israeli shells had started more than '100 fires', which had then spread across 'extensive forested areas with high environmental significance, agricultural lands, and tens of thousands of olive trees'.
Agriculture Minister Abbas El-Hajj Hassan told the Anadolu Agency on Wednesday that at least 40,000 olive trees had been 'completely destroyed due to Israeli attacks in southern Lebanon'.
Lebanon's environmental health has long been under threat from pollution and poorly enforced protection measures.
Forest fires have also devastated Lebanon's countryside in recent years, most prominently in 2019, where a lack of properly maintained equipment to fight the fires resulted in widespread destruction, including at least one death.
The Israeli military has denied using white phosphorus in its war against Hamas, calling accusations 'unequivocally false'.
Need for Restraint: During a visit to French peacekeepers in the United Nations Interim Force in Lebanon (UNIFIL) on Thursday, French Defence Minister Sebastien Lecornu said that Lebanon 'doesn't need a war' with Israel, and cautioned against any regional escalation as Israel continues its attacks against the Gaza Strip.
According to Lecornu, such a war could also have 'major escalatory effects on the whole region'.
Cross-border exchanges of fire have killed 66 people in Lebanon, including multiple civilians. On Saturday, a UN peacekeeper was wounded by shelling.
In neighboring Israel, nine have died – eight soldiers and one civilian – according to the Israeli army. Hezbollah has been targeting Israeli observation posts and military positions near the border.
UNIFIL acts as a buffer to prevent hostilities between Lebanon and Israel from escalating, consisting of approximately 10,000 peacekeepers drawn from 47 contributing countries, including France.
Israel and Lebanon have remained technically at war since 1948, more than 75 years, despite a general cease-fire in 2006.
Israeli officials insist their aim in Gaza is to destroy Hamas, following the October 7 attacks, the deadliest in Israel's history. Militants reportedly killed 1,400 people and kidnapped 242 others, including foreign nationals.
Israel's military has since continued to attack Hamas-ruled Gaza without pause, killing more than 9,000 people according to the Hamas-run Health Ministry.
Lecornu said there was no interest in interrupting UNIFIL's mandate in the face of the current border tensions, refuting rumors that UNIFIL would stop its patrols.
"If there was ever a time in which we needed oversight and deterrence to prevent an escalation, it's now," he said.
In The Region
Nuclear Response: Israel's Prime Minister Benjamin Netanyahu on Sunday rebuked a member of his cabinet after he appeared to voice openness to the notion of an Israeli nuclear strike on Gaza.
When asked during a radio interview about a hypothetical nuclear attack, Heritage Minister Amihay Eliyahu – part of the far-right Jewish National Front – replied: "That's one way."
Israel is widely believed to possess nuclear weapons. However, Israel neither acknowledges nor denies the existence of such an arsenal. Israel is also not a party to the Nuclear Non-Proliferation Treaty (NPT), and has accepted no International Atomic Energy Agency (IAEA) safeguards on some of its principle nuclear activities.
The remark attracted swift condemnation, both within Israel and abroad.
"Eliyahu's statements are not based in reality," Netanyahu's office said in a statement. "Israel and the IDF are operating in accordance with the highest standards of international law to avoid harming innocents. We will continue to do so until our victory."
The League of Arab States also released a statement, saying: "The racist statements of Israeli Minister Eliyahu are revealing. Not only does he admit that they possess a nuclear weapon, but he also confirms the reality of the Israelis' abhorrent racist view towards the Palestinian people."
This was echoed by Hamas, who said Eliyahu's comment represented 'unprecedented criminal Israeli terrorism' and 'constitutes a danger to the entire region and the world'.
A senior US State Department official also called the statement by Eliyahu 'objectionable'.
According to a statement by the Israeli government, Eliyahu was suspended from cabinet meetings 'until further notice'.
Neither Eliyahu or his party leader are part of the streamlined ministerial forum responsible for overseeing the war in Gaza. This means that neither would have inside knowledge of Israel's nuclear capabilities, or authority to activate them.
Ongoing Strikes: The Israeli army announced on Sunday that it will conduct 'significant strikes that will continue in the upcoming days' in the Gaza Strip, and revealed that it has separated the besieged region into two parts.
"Significant strikes are currently being carried out, and will continue tonight and in the days to come," said an IDF spokesperson.
The IDF also confirmed that the Israeli forces conducting ground operations in the sector have split it into two task groups: "Southern Gaza and northern Gaza."
Forced Displacement: The Lebanese government has created emergency plans to protect citizens from the potential fallout of Israel's war against Hamas, with contingencies designed to meet the needs of displaced Lebanese and provide them with relief in the event of widespread forced displacement from their homes.
The government said the plans were based on the possibility of a 'forced displacement' of one million Lebanese for a period extending over 45 days, with collective shelter centers that would accommodate around 20 percent of the displaced population. This would 'alleviate pressure' on the health sector and provide humanitarian necessities for the displaced.
During a meeting of the Lebanese cabinet, Caretaker Prime Minister Najib Mikati told ministers that there was a 'race between a ceasefire and the situation getting out of hand', and that 'national solidarity [was] necessary'.
"Existential dangers surround us and the region, and it is our duty to meet, engage in dialogue and think together to reach a comprehensive national solution," he said.
Under these plans, Lebanon will also cooperate with United Nations organizations to help three non-Lebanese population groups: Palestinian refugees with the UN Relief and Works Agency for Palestine Refugees in the Near East (UNRWA), Syrian refugees with the UN Refugee Agency (UNHCR), and foreign workers with the International Organization for Migration (IOM).
Limited Options: As the United Nations pushes for more international humanitarian aid to be allowed into Gaza, efforts to resume the evacuation of both injured Gazans and foreign citizens through the Rafah border crossing had resumed, Egyptian officials said on Sunday.
Evacuations were suspended following an Israeli strike on Friday that hit an ambulance being used to transport injured people to the crossing.
The IDF claimed the vehicle was carrying Hamas militants.
The evacuations from Rafah, the only exit point from Gaza not controlled by Israel, to Egypt's Sinai Peninsula began last Wednesday as part of an agreement brokered by regional states, with the involvement of both Israel and Hamas.
Cairo remains reluctant to accept large numbers of Palestinians without guarantees from the US and Israel that they would be allowed to return to Gaza when they have recovered.
UN Secretary General Antonio Guterres warned on Saturday that "the humanitarian situation in Gaza is horrific", repeating his call for an immediate ceasefire.
Guterres previously said Gaza would require at least 500 trucks of supplies a day in peacetime. Thanks to slow Israeli approvals of aid, following lorry inspections at the Rafah crossing, only around 100 trucks a day are currently able to enter.
What We're Reading
Post-War Woes: A potential proposal suggesting that Hamas leadership could be moved to Lebanon following the end of Israel's war in Gaza has led to concerns that the country might be forced to repeat a historical mistake, with potentially dire consequences. NOW's Nicholas Frakes wrote about the reactions to this suggestion and the anger that Lebanon is being treated as a 'dumping ground' for unwanted leaders of armed groups.
https://nowlebanon.com/post-war-proposal-poses-significant-risk-for-lebanon/
Pushed Out: For many Lebanese, the echoes of 2006's July War are all too palpable as thousands of residents have no choice but to leave their homes in the south due to persistent and deadly Israeli attacks, amid rising tensions between the IDF and Hezbollah. NOW's Rodayna Raydan wrote about the growing numbers of people being displaced and their fears of a new regional conflict.
https://nowlebanon.com/southern-lebanese-flee-their-homes-over-fears-of-an-impending-war/
The American University of Beirut examined the future of Lebanon in a new series of talks, titled 'Lebanon in its Second Century: A Forward Vision', arguing that the country could potentially see significant positive changes, in spite of its current troubles.
https://nowlebanon.com/a-vision-of-the-future/ 
As Lebanon braces for a possible escalation of the Israel-Gaza war, rampant inflation, profiteering and geopolitical risks all weigh heavily on Lebanese consumers. NOW's Maan Barazy wrote about the economic pitfalls Lebanon currently faces across multiple sectors.
https://nowlebanon.com/the-risk-factors/ 
Lebanon+
Podcasts: In the latest episode of The New Arab Voice, Hugo Goodridge examines the unfolding humanitarian tragedy in Gaza, Israeli war crimes, and the ongoing ground battles between the IDF and Hamas.
https://www.newarab.com/podcast/nowhere-go-and-nowhere-safe
The Beirut Banyan presents a conversation with producer, director and satirist Salam El Zaatari, discussing how best to navigate and eloquently express emotions in relation to political conflict, the role of satire in debunking disinformation, how the misunderstanding of history and false narratives emerge from a lack of political agency, and how religion can play a fundamental role in continuous regional warfare.
https://www.youtube.com/watch?v=cjuZWOLzzgs
Until next week, follow NOW Lebanon on Twitter, Instagram, Facebook, and LinkedIn. And stay safe!