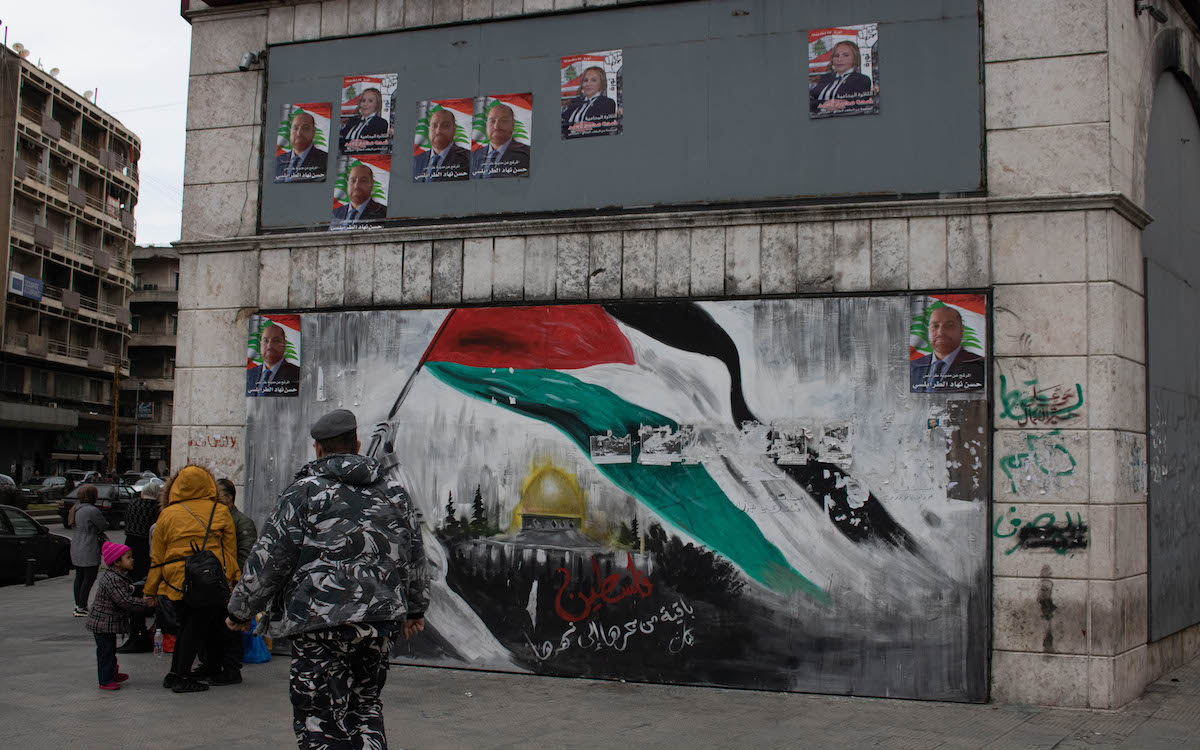 Despite elections being in full swing in Tripoli, most residents are indifferent to the candidates and the election itself, having lost any interest in what the candidates say and any hope that things will change. Photo: Nicholas Frakes, NOW.
Tripoli resident Rouba Jomaa says she is planning on going to the polls in Lebanon's upcoming parliamentary elections.
However, the 44-year-old geography teacher said that she plans on casting a blank ballot. 
She explains that she does not see the point in holding these elections as she has no faith in any of the approximate 100 candidates running in the Tripoli electoral district following Saad Hariri and his Future Movement's surprise departure from Lebanese politics on January 24.
"I am with boycotting the elections because we belong to a sectarian country, and unfortunately, the sectarian overview is still valid," Jomaa told NOW. "It is not fair for one sect, which is the Sunni sect, to just change while all of the other sects stayed rooting for their own old leaders."
Even Mustapha Allouch, the former vice president of the Future Movement who is running for office on an independent list along with other former Future members in the election, does not appeal to her.
Jomaa is not alone in her opposition to the elections. Many others in Tripoli say that they are planning on not voting or voting blank since, for decades, candidate after candidate has come to Tripoli promising action and to help the city and its citizens, only to disappear as soon as they are elected. Too many were elected not to be heard from again until the following election.
The ever-expanding role of Hezbollah in Lebanon, which used to be an existential issue for Tripoli's Sunni community and a long-time electoral narrative of the Future Movement, has also discouraged many from going to the polls in 2022. In the absence of a strong list that represents the large Sunni community, many fear that politicians backed by the Party of God would be more successful in 2022, particularly Faisal Karami and Jihad al-Samad's joint list, which could win a majority of seats in the district.
"It is absurd what is happening in this country. Hezbollah is coming to Tripoli and making lists for the elections," Ahmad, 75, who asked to remain anonymous, told NOW. "It's not enough for them that they took over the south, they want to take over the north [Tripoli] too. The irony is that they come and tell you 'let's have elections.' Elections? For what? There's no legitimacy."
Despite the pessimism of Tripolitans and lack of faith in politicians, 64-year-old Allouch believes that the inability of opposition parties to form a unified list and the expansion of Hezbollah will motivate people to vote for him, even if they are currently disinterested in voting.
"When people started realizing, at least in the Sunni regions or where the majority are Sunni, the void that the Future Movement has left will allow Hezbollah supporters to gain more ground and double their shares in the Sunni regions. This is when people started thinking 'no, we should try something else,'" Allouch told NOW.
However, after years of broken promises, some voters may have finally had enough of the establishment's politics, no matter the consequences.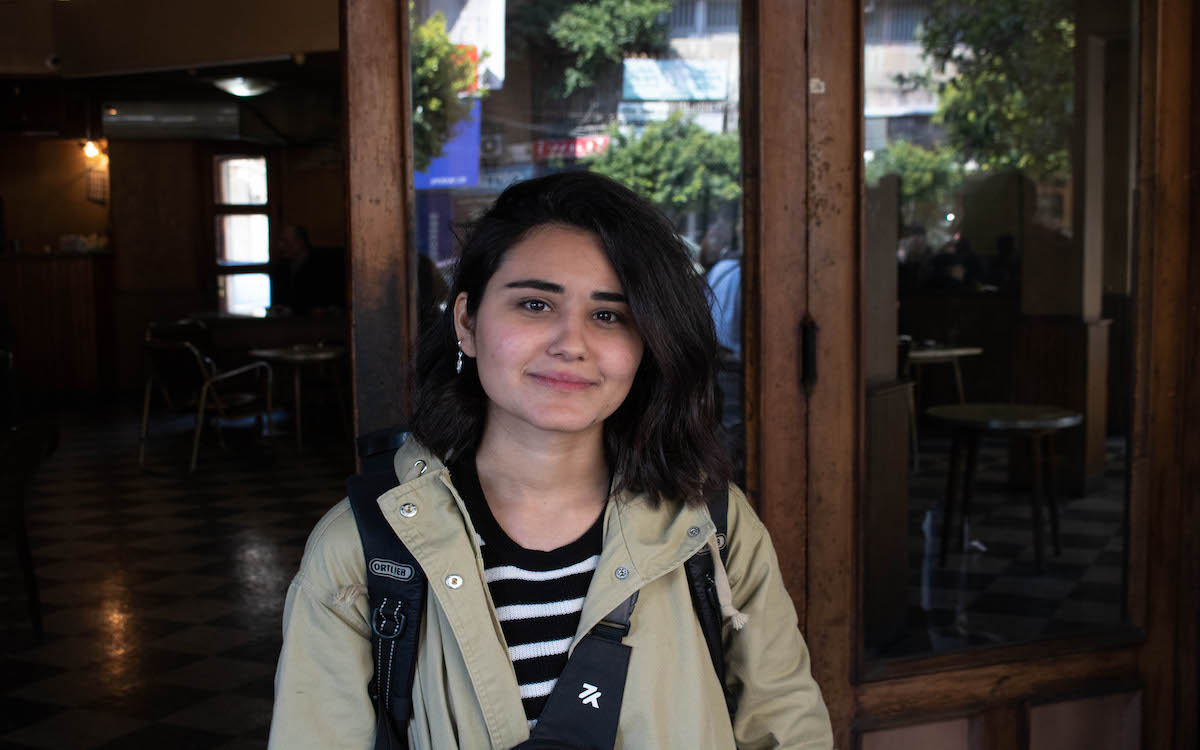 Politics not as usual
Lebanon is split into 15 electoral districts, with some of these districts split even further into sub-districts.
In each of these electoral districts, the major religious sects that ancestrally make up the population each get a certain number of seats proportional to the number of ancestral residents registered in the region. 
Tripoli is one of three sub-districts that make up the North 2 electoral district and offers eight seats in Parliament. One for Greek Orthodox Christians, five for Sunni Muslims, one for Alawites and one for Maronites.
Since the end of Lebanon's bloody civil war in 1990, the Tripoli seats have been dominated primarily by Hariri's Future Movement and Prime Minister Najib Mikati's Azm Movement.
However, despite the North 2 district being the third largest in Lebanon, with around 350,000 registered voters, it has the third-lowest voter turnout rate, with only around 43 percent of people actually taking part in the 2018 election.
This is partly due to a growing disdain towards Lebanon's political elite who have continued to tell Tripolitans of their plans to pull the city out of poverty and help its residents without making any concrete moves to develop the city.
Even with this negative perspective of politicians, Hariri was still often viewed in a softer light since he is the son of Saudi-backed former Prime Minister Rafik Hariri. The former PM, who was assassinated in 2005, is still seen as a savior in the Sunni community for helping to rebuild Lebanon following the end of the civil war. For many of Tripoli's Sunnis, Rafik Hariri was the one to provide access to healthcare and education. The younger Hariri continued to represent the Sunni community in Lebanese politics, and his political line was that of opposition to Syrian and Iranian influence and its proxy Hezbollah.
Like Mikati, former Prime Ministers Fouad Siniora and Tammam Salam's announcements that they would not run in the upcoming elections were received with disappointment by many Sunnis in Tripoli. But it was Hariri's announcement that hit the hardest.
Additionally, Hariri also called on his party not to run in the elections, a move which not all Future members agreed with.
Allouch, who previously served as a Future Movement MP from 2005 to 2009, was against fully disbanding the party. He resigned from his post as vice president of the party in order to run for another mandate, but says he remains an adamant supporter of the party.
A major part of Allouch's campaign uses the same narrative the Future Movement used over the years: combating Hezbollah in order to create a stable security environment in Lebanon so that investors might be more inclined to bring their money to the country.  Only that, according to Allouch, would help to slowly lift Lebanon out of what the World Bank describes as one of the "top three most severe economic collapses worldwide since the 1850s."
"We have to start with one thing: we need political and security stability. If you don't have this to start with, then it's nonsense. It's futile to do anything," Allouch said. "And if you want stability, you can't have a militia which is able to wage war inside and outside of the country."
However, voters are skeptical of any promises that establishment politicians make. For them, many politicians have long said that they will work to combat corruption, often blaming each other, only for it to worsen. In the case of Hezbollah, most politicians said over the years that they will work to limit the growth of the armed Shiite group only for the Party of God to become one of the most powerful actors in Lebanon.
"I don't think they are capable of change," engineer Noura Maasrani, 28, told NOW. "If they wanted to change, they would have done that a long time ago because they all have a deal with one another and they are burying evidence to not get exposed. It's a collusion against the people."
Even for Jomaa, who has supported the Future Movement since the assassination of Rafik Hariri in 2005, former members of the Future Movement running in the election do not interest her. She believes that they should have followed Hariri's calls to not take part in the election.
With the majority of the Future Movement not running in the elections, other Sunni parties in Tripoli are looking to make big gains this year.
One of these parties is the Arab Liberation Movement, headed by Faisal Karami, which only won two seats in the previous election.
Promises of change
Since the eruption of the October 17 popular uprising in 2019, Lebanese throughout the country have been demanding a change to the status quo.
Therefore, establishment and opposition candidates alike promise the people that they will deliver that "change".
Ali Nour, 43, ran as an independent in the 2018 election but was unsuccessful after being unable to make it onto any lists.
This time Nour feels he may have better luck, joining Karami's list for Tripoli. He insists that he joined an establishment party's list because it is the only way for him to have a chance at getting elected.
"The only reason that I want to go through [the election] is to fight for these people. To put my finger on the problem," Nour told NOW. "I can work as much as I can to find the problem and point my finger at it. When you're outside, you can't do anything."
Nour is not the only candidate running on the promise of change and trying to put a stop to politics as usual in Lebanon, while seemingly contradicting himself by joining forces with Lebanon's old guard.
Throughout Tripoli, the face of Ihab Matar is plastered on large billboards at most intersections, squares and even on the main highway leading into the city.
On the campaign posters, there is only Matar's picture, his name, and a single promise to voters: true change.
However, when it came to forming lists, Matar joined the Islamic Group, a branch of the Muslim Brotherhood, who, on their own campaign posters, such as one that sits on the border between the Tripoli and Mina municipalities, promise Tripolitans that voting for them will also bring change.
"The fact that he might join an extreme Islamic group makes him not well applicable to represent us because we do not want Tripoli to seem like an extremist Islamic city," Jomaa said prior to the formal release of electoral lists. "This is scary since Tripoli has always been very fair and accepting to all religions and sects."
On top of this, even before most candidates had announced that they were running, Matar distributed packets of bread to people in Tripoli, a bribery tactic used by Lebanese politicians who have also given out money, fuel, and other scarce goods to secure votes.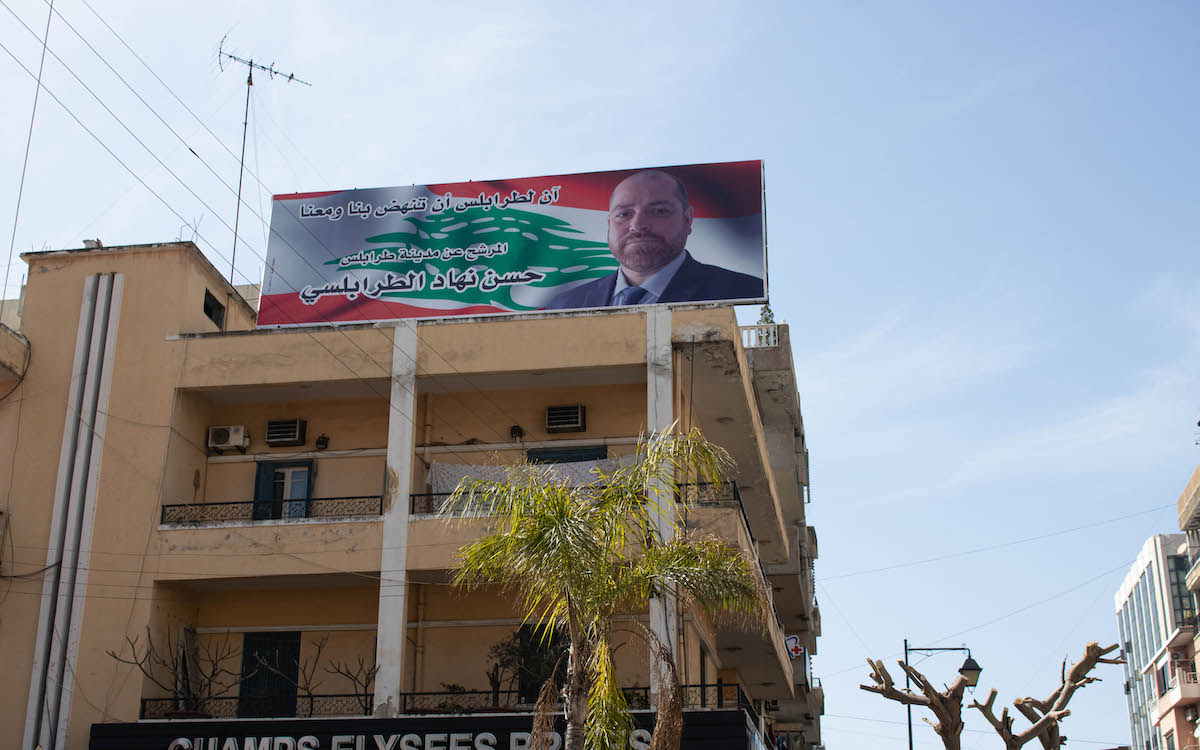 From the streets to the ballot box
Groups and parties that formed and were involved in the October 17, 2019 protests garnered widespread support in the months after the demonstrations ended due to the COVID-19 pandemic. But, two and a half years later, support for these groups has started to dwindle, with the belief that some of them have become co-opted by the sectarian establishment parties.
"The revolution has been bought," Ahmad stated. "It was all mafias and tactics to make us believe that there will be a change. In Lebanon, there is no revolution. The politicians are leading the revolution because, as long as there are weapons, there will be no revolution."
Some opposition groups, however, have still tried to convince Tripolitans of their plans to reform and reset the political scene of the country. 
One such candidate for Tripoli is Camille Mourani, a 39- year-old business development expert and member of the Lebanese National Bloc, a secular party originally founded in 1946 and relaunched in 2019 just before the mass protests broke out.
"People hate political parties and we cannot have a prosperous country without good political parties," Mourani told NOW. "So, we need to reinvent this in the country. For that, we need to give a good example of how politics are done. This is what we are doing, starting by applying this to us, to our campaign now. Not promising everything and not doing anything."
Mourani says that, if elected, he would be in an opposition role, forcing him to not only sell people on his and his party's vision for Lebanon and Tripoli, but also on how they would work as a real opposition. That means questioning and pressuring the government rather than just allowing it to do whatever it wants.
The National Bloc is open to working with establishment parties in order to pass laws that are seen as beneficial for the country, despite more radical opposition factions advocating for completely cutting ties. Mourani says that in a mixed Parliament, such refusal to cooperate will only create more problems. Moreover, there may be MPs from an establishment party who would support reformist bills. 
Citizens in a State (MMFD) is one of the factions that refuse to work with any establishment party. But, like the Lebanese National Bloc, they have to contend with a disinterested constituency, despite some support from younger voters.
28 year old Maasrani, for instance, says that she plans on voting for MMFD in the elections because she says they represent a "new orientation" for Lebanese politics, something she believes is needed given the decades of failure by Hariri and Mikati's parties.
Even though she wholeheartedly supports the opposition, Maasrani acknowledges that little is likely to change after the upcoming election. Rather, she views it as a start to a much larger shift in Lebanon's politics.
"Maybe in these elections we wouldn't witness a huge change," Maasrani stated. "The change doesn't occur overnight. It needs time. We need to start from the bottom of the pyramid to reach the top."
Obeida Takriti, one of MMFD's three candidates in Tripoli, comes from the impoverished Bab al-Ramil neighborhood and believes that his connection to the city and its people helps make him more relatable to voters. He hopes it would give them confidence that they are not just electing another politician, but, instead, they are voting for someone who is one of them.
Takriti, 31, says that the older generation will need more time to come around to his message of a new Lebanon, but he still tries.
"Everyone has a role and you need to just motivate people to play this role," Takriti told NOW. "People, especially young people, because the older generation are still more upset… they are eager to at least think with you to see that something is worth happening. Even if not now, then let's at least build something."
It is not just a lack of faith in the opposition parties keeping some Tripolitans away from casting their ballots on election day. Some believe that the traditional parties will use their old tactics and buy people's votes, or even resort to election fraud to ensure that they win.
"These elections, with most of the people deprived, poor, hungry and in need, what do you think the result will be," Nabil, 70, a friend of Ahmad's, who also spoke on the condition of anonymity, told NOW. "Not to mention the ignorance. We say Lebanon is a democratic country, and the principle of democracy in this country is that the ignorant majority is ruling the intelligent minority."
While some maintain hope that things will begin to change by electing opposition candidates, most have become disillusioned after decades of inaction by their politicians and have made up their minds that nothing will change, whether they vote or not.
"People in Tripoli are lost. They do not know what to do," Jomaa said. "When you ask people on the streets 'Who are you going to vote for?' They do not know, because they are not convinced with any of them."
Nicholas Frakes is a multimedia journalist with @NOW_leb. He tweets @nicfrakesjourno.
Rayanne Tawil contributed to this report.