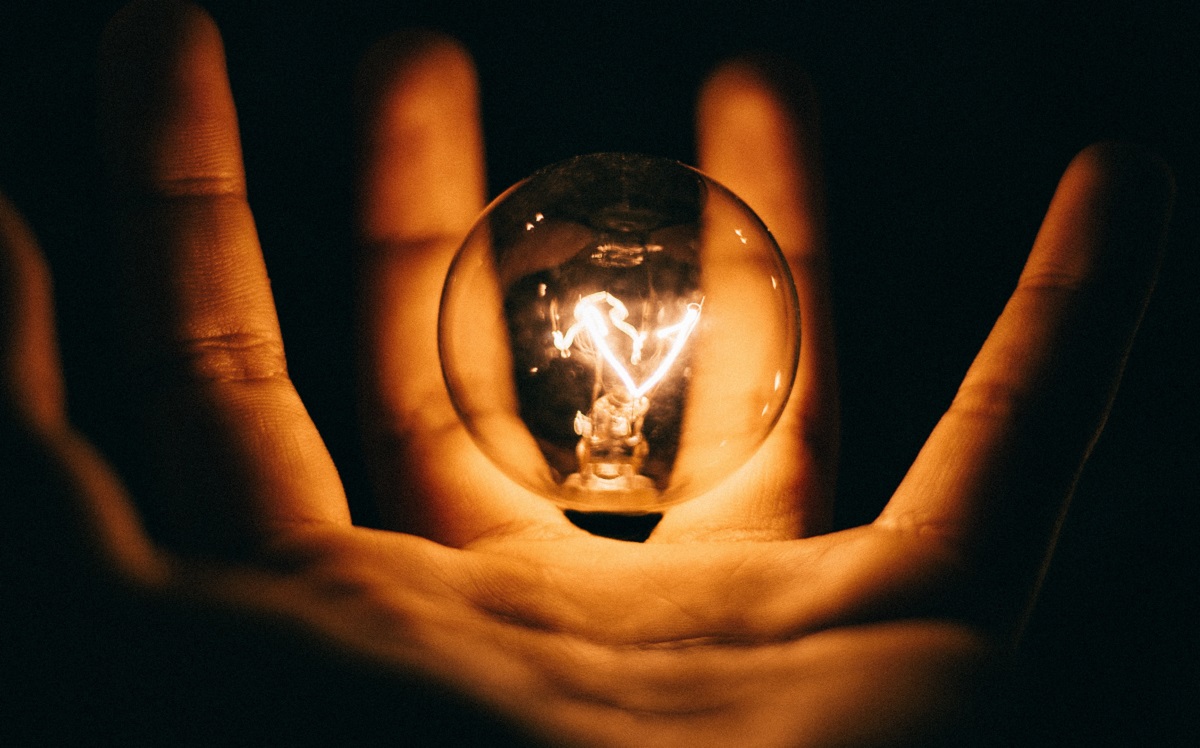 Photo: Rohan Makecha, Usplash.
Electricity. A form of energy resulting from the existence of charged particles (such as electrons or protons), either statically as an accumulation of charge or dynamically as a current.
It was first discovered by Benjamin Franklin in 1752 and, since then, has gone on to assist in the creation of countless new inventions and has become a basic necessity for life in the 21st century.
In Lebanon, however, we are bracing up for cold or no showers, dark nights at candlelight and taking the stairs, as the state-owned Electricity of Lebanon is chronically underfunded and can't provide electricity, neighborhood generator owners ration fuel and the Lebanese spend hours lining up at gas stations for their daily dose of gas. 
Hello! Welcome to NOW's weekly briefing on what the hell is happening in Lebanon. It's not everything that you need to know, but it'll hopefully bring to your attention some reads and listens that may help you make more sense of our daily ordeal. 
Here comes the savior: Hezbollah leader Hassan Nasrallah called on the Lebanese government on Tuesday to import fuel from Iran and disregard the US imposed embargoes on Tehran, if the "humiliating" shortages continue. 
Or else, Hezbollah will take control of the whole fuel trade with Tehran. 
A river of milk and honey…uhm fuel: "We, within Hezbollah, will go to Iran, negotiate with the Iranian government… and buy vessels full of petrol and fuel oil and bring them to Beirut port," Nasrallah said, in his speech dedicated to the 30th anniversary of Hezbollah's television channel Al Manar. 
Iraq took the lead, however, approving on Tuesday to double the amount of fuel sent to Lebanon to one million tons, which is half of Lebanon's needs.
Two decades after the Israeli withdrawal: Hezbollah remains a super political actor in Lebanon dividing the political scene into its friends and its foes, despite ideological and political contradictions. Its higher-ups learned important lessons after the 2006 war and focused more on growing their influence over Lebanon's domestic political system while pushing the Resistance ideas and the Palestinian cause to the side as its fighters supported Syria's President Bashar al Assad.. Nic Frakes spoke to several analysts for a look at where Hezbollah is today. 
Lights (and elevators) off: The Head of the Lebanese Association of Power Generator Owners, Abdo Saadeh, announced in an interview to Asharq el-Awsat on Sunday that electricity rationing will rise to five hours a day starting next week. Generator owners complain that the state supply of electricity is dwindling from one day to the other, as generators are pushed to function longer hours.
Two days before his announcement, Electricity of Lebanon had issued a public apology for the upcoming increased power cuts, blaming the government for not providing the necessary funds to buy fuel. 
Well, that did (almost) nothing: The Lebanese government announced that President Michel Aoun cleared a $197m loan to Electricite du Liban so that the state electricity company can buy more fuel amid the more frequent power cuts.
This will hopefully return the amount of electricity provided back to the normal three-hour cuts per day in Beirut.
But this is only a temporary solution.
As energy consultant Jessica Obeid told NOW a little over a week ago, "every two months there is going to be a huge threat of a blackout which the government is going to use as a sense of urgency to deplete more funds and tap into more foreign currency reserves."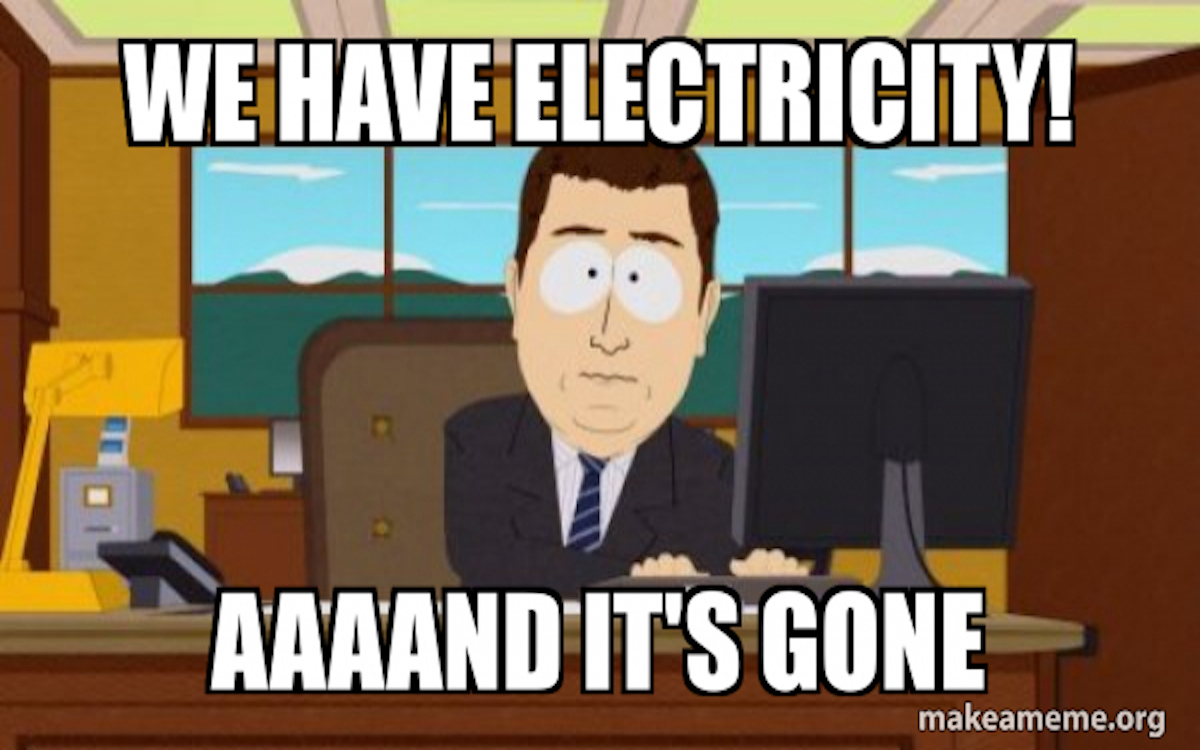 One piece of good news: A European diplomatic source told Asharq al -Awsat on Tuesday that Paris has informed Lebanese leaders that the parliamentary polls are to be held on time in May 2022, before the end of the current parliament's mandate.  The source stressed that the dispute over the electoral law would not hinder the elections, which are the mandatory path to re-establishing authority in Lebanon. 
But the complicated Lebanese electoral system favors the dominant sectarian factions is a primary obstacle for the new political movements to gain traction and win seats in the parliamentary, Fadia Kiwan, a political science professor at St. Joseph University in Beirut explained in this in-depth piece on new political movements in Lebanon.
Speaking of France: Central Bank chief Riad Salame is having a tough year.
In addition to being investigated by Swiss authorities for alleged money laundering and embezzlement, France has now opened a probe into whether Salame laundered money and questioning his  association with an organized criminal group.
The BDL head refutes the claims and says that they are all politically motivated.
Living on the edge: Last week, the Shura Council ruled that circular 151, which allows people with dollar accounts to withdraw their money at a rate designated by the Central bank (currently it is 3,900LBP/US $), needs to be revoked and that people should either get their money in dollars or at the official rate.
For the first couple of days, there was no response from the Central Bank. Until last Wednesday, when they announced suddenly late at night that they were reversing the circular and that people could get their money out at the 1,500 rate.
Now, the lira currently sits at around 13,500-14,500 on the black market, so the official rate is kind of meaningless and would only force people into further poverty.
So a group of people blocked the Ring Bridge. Small roadblocks were also erected in Jal El Dib and Antelias. 
The next day, President Aoun met with Salame and the head of the Shura Council to discuss the decision. After the meeting, Salame announced that the 3,900 rate is here to stay. 
Giving them the empty pockets routine: After more than a decade, it appears that the Special Tribunal for Lebanon might be shutting its doors. Not because they've finished their job, but because there isn't any money to keep the lights on.
The court was originally founded to investigate the 2005 assassination of former Primer Minister Rafik Hariri and 21 other suspects as well as the attempted assassinations of others in the wake of Hariri's killing.
The court is funded by both Lebanon and the international community with Lebanon footing 49 percent of the bill.
But, as Lebanon is in the midst of an economic crisis, they don't really have the money to keep funding the court. So, Lebanon went to the UN and asked them to keep the funding going so that the court could continue its work.
The court, though, said that they were canceling the trial of Salim Ayyash, the only person found guilty of Hariri's killing, and for the attempted assassination of three politicians, due to a lack of funds.
The case was meant to commence on June 16.
Lebanon+: We know that you don't always want to read long articles, so we have the latest podcast episodes from some of your favorites shows as well as other fun stuff that you might have missed.
The Beirut Banyan just published its 263 episode and this was a good one. This week, Ronnie Chatah sat down with Ali Baroudi from Minteshreen to discuss everything from Baroudi's time in prison to Hezbollah to what the future looks like for the new opposition parties. Most importantly though, they discuss how to communicate with people, especially when they have conflicting views. So sit back and let Chatah's soothing voice take you on a journey.
If you want to hear him again talking to our head of Social Media Tala Ramadan, check out the first episode of a mini-series on reading, The Written Word. This week's talk discussed AI. 
The Lebanese Politics Podcast also released a new episode with Ben Redd and Timour Azhari hosting this week. They were joined by L'Orient Today banking and finance journalist Omar Tamo. In addition to their normal updates on what is happening in Lebanon, the three broke down what is happening with the central bank and what all of this means for the average depositor.
If you enjoy political drawings, then you are going to love the Art of Boo's recent sketch depicting a man doing a bench press with another spotting him. The caption says that there are only 241 days left until Lebanon surpasses Belgium for the record of longest time without a government.
Beyond Politics is back this week and host Luna Safwan is going to be speaking with journalist, author, and feminist Joumana Hadad about women in Lebanon. The show will be going live on Instagram this Thursday at 7 pm Lebanon time.
Meanwhile, Lebanon's social media sphere commemorates ten months since the Beirut Port explosion that killed 200 and wounded thousands. The inquiry saw a first investigator fired because his house was affected by the blast and the only result it produced so far was the certitude that it wasn't a bombing or an attack. 
That is all for this week. 
Be sure to keep an eye out for our latest stories and make sure to follow us on Instagram, Facebook, Twitter and YouTube. 
Stay safe, wear a mask and stay cool (when you have electricity that is)! Oh, and avoid elevators!