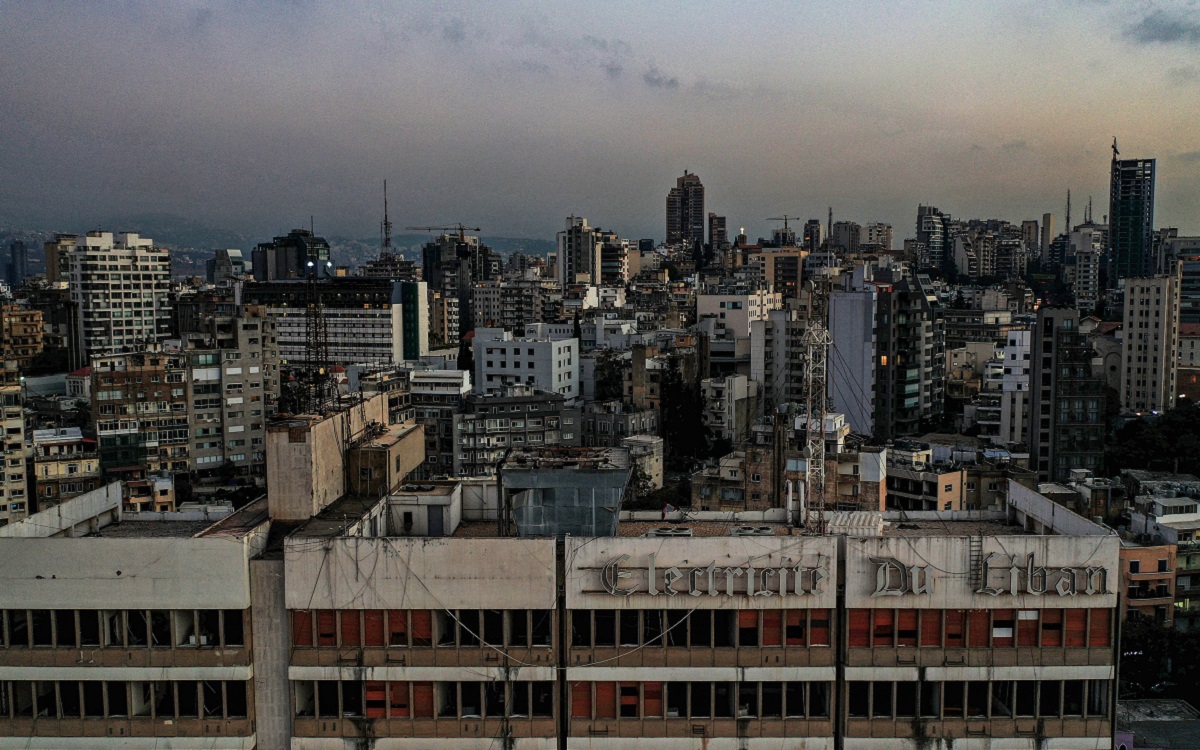 Beyond everything, 2021 is the year Lebanon has gone completely dark. Photo: AFP.
As the world brands 2021 the year of recovery, the year where we were out of the woods, where we reunited with family and traveled again, where the ongoing pandemic was our worst worry, Lebanon found itself jumping out of the frying pan into the fire. 
As the year ticked on, so did Lebanon's compounded crises' progressive boom. Economic meltdown, energy depletion, blackouts, diplomatic rifts, more explosions, fierce political clashes, mass exodus, and assassinations, with COVID-19 being our least worry, merely due to the intensity of other predicaments.
Living in a country mired in corruption, in the thick of inaction and political deadlock, under the mercy of a ruling class pushing to keep us anchored in the sectarian mentality while they siphon the state's funds and deplete foreign reserves, one cannot but imagine no end in sight.
Here, NOW Lebanon, with a heavy heart, brings to you what dominated the headlines in Lebanon and invites you to take a look back.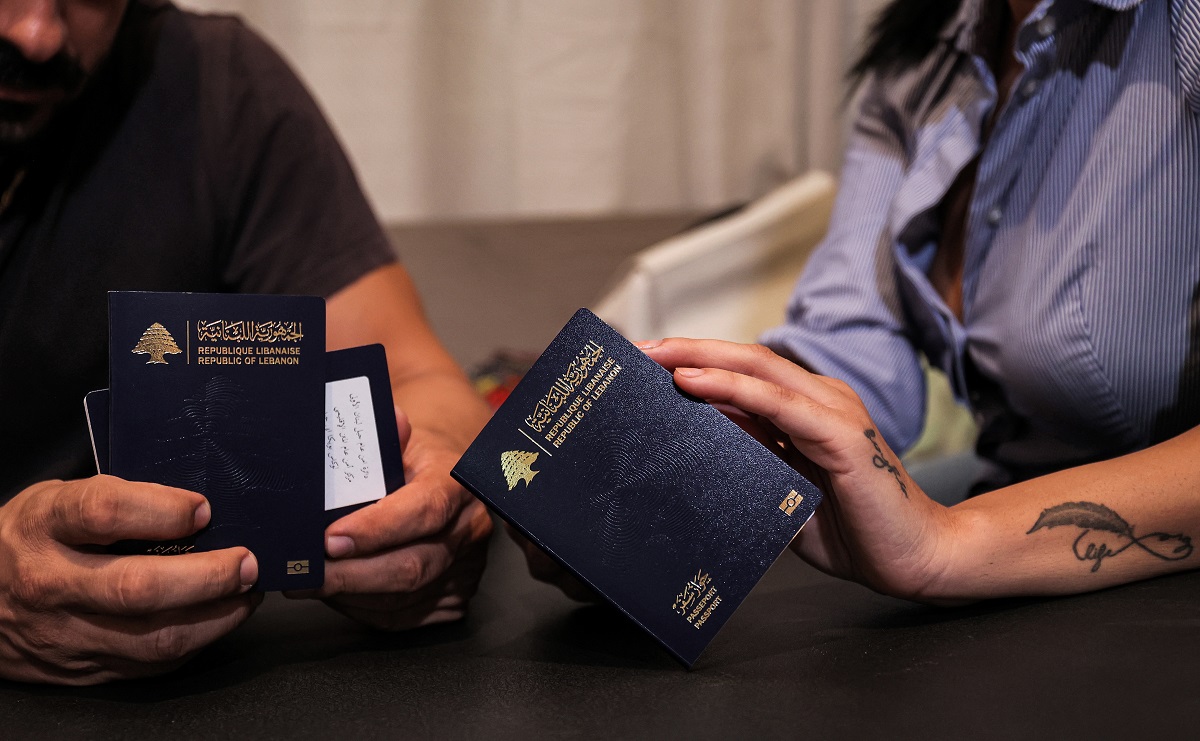 "The lack of money is the root of all evil." – Mark Twain
No one wagered that Lebanon's currency crash, which unfolded in 2019, was merely a vestibule to one of the world's worst economic and financial crises since the 1850s. The ranking came in a report released in June by the World Bank, and since then, the lira has tumbled further and persisted with its downward spiral effect. 
The country welcomed 2021 with its currency trading at 8,400 to the greenback and is about to conclude the year with the lira sinking beyond 28,000 per one U.S. dollar creating a 94 percent value loss. 
A $246 World Bank aid program, originally approved in January and afflicted by Lebanon's slow political and administrative action, is finally drawing near and is set to be disbursed in 2022. This is very telling of our government's financial mismanagement and rampant misconduct, but what's more telling is the subsidies phaseout on key imports such as fuel, medicine, and wheat without any social safety net. 
Lebanon's vaulting inflation rates were in the triple digits throughout the year, surpassing Zimbabwe's and Venezuela's, and the country's GDP fell by 37 percent—a ruthless figure "usually associated with conflicts or wars."
By July, UNICEF inferred that children, in particular, are hard hit by the economic collapse with over 37 percent going to bed hungry or skipping meals in April. 
In a follow-up study in September, UNICEF found that eight out of 10 people were poor, threatening the education of around 700,000 children and spiraling food insecurity figures among adolescents, with more than half of families having at least one child who skipped a meal.
With the continual currency crash and the growing discrepancy between the original value of medicines and their prices in lira, pharmacies went void and medical supplies were being hoarded. 
In response, Lebanese expats, who grew in number and most became part of Lebanon's third mass exodus, turned into couriers, stuffing their luggage with basic goods and medicine. Medical subsidies phased out and have been reduced from $120 million per month to about $35 million by November with many key medications becoming unaffordable. 
Lebanon's officials kept begging for international aid but were constantly told: "no reforms, no aid".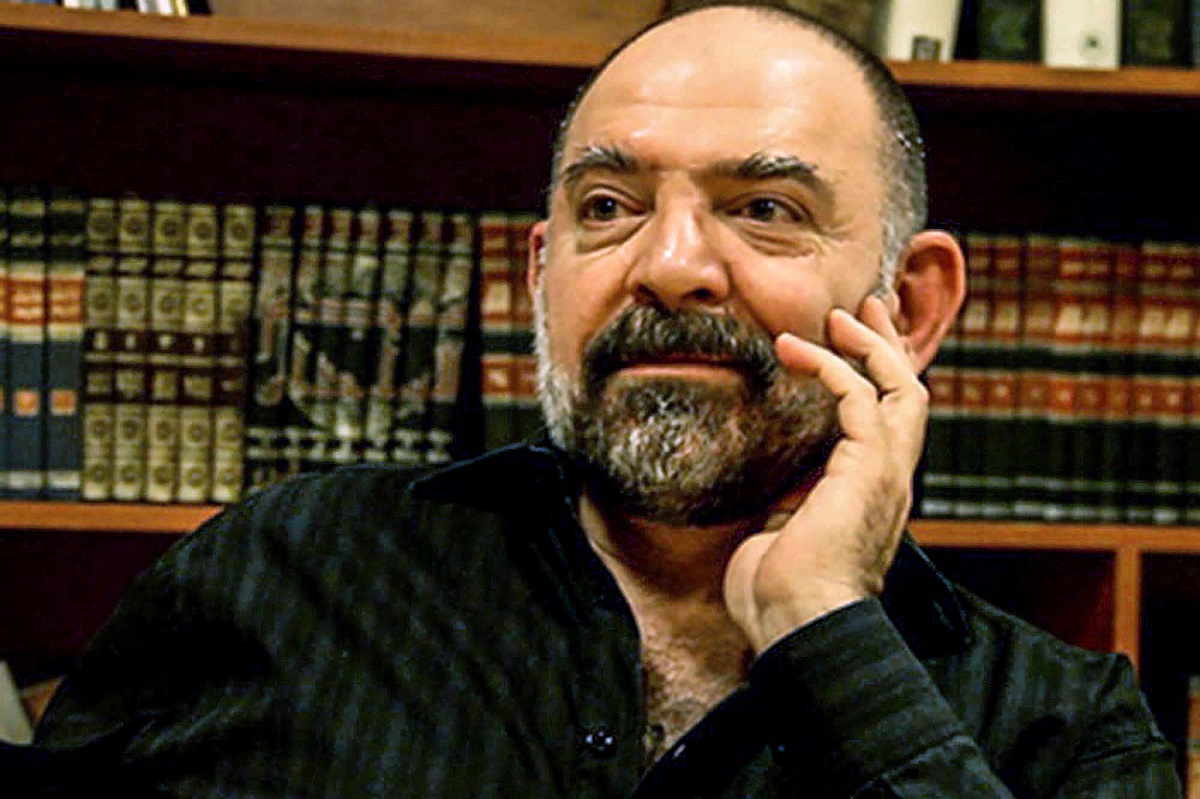 Suspension on repeat
The series of Lebanon's political assassinations received yet another victim. Lokman Slim, a Lebanese Shiite publisher and a prominent Hezbollah critic, was found shot dead inside his car in Southern Lebanon on February 4.  
Slim had blamed Hezbollah and allies for death threats he received in late 2019 but no one has been charged with his death till this day.  
Demonstrating that the state might never be able to hold high officials accountable, a Lebanese court dismissed the lead investigator into the Beirut explosion in February. Judge Fadi Sawan had accused top politicians of negligence over the August 4 Beirut blast. Lebanon's justice minister replaced Sawan with Lebanese Judge Tarek Bitar soon after. 
Since he assumed the lead investigator's position of the world's third-largest non-nuclear explosion, Bitar has been suspended four times—with the most recent being last week—in the face of relentless lawsuits filed by former ministers he is straining every nerve and risking his neck to bring to justice. 
Rights groups, including Amnesty International and Human Rights Watch, called for a UN investigation and a one-year fact-finding mission, in June and again in September.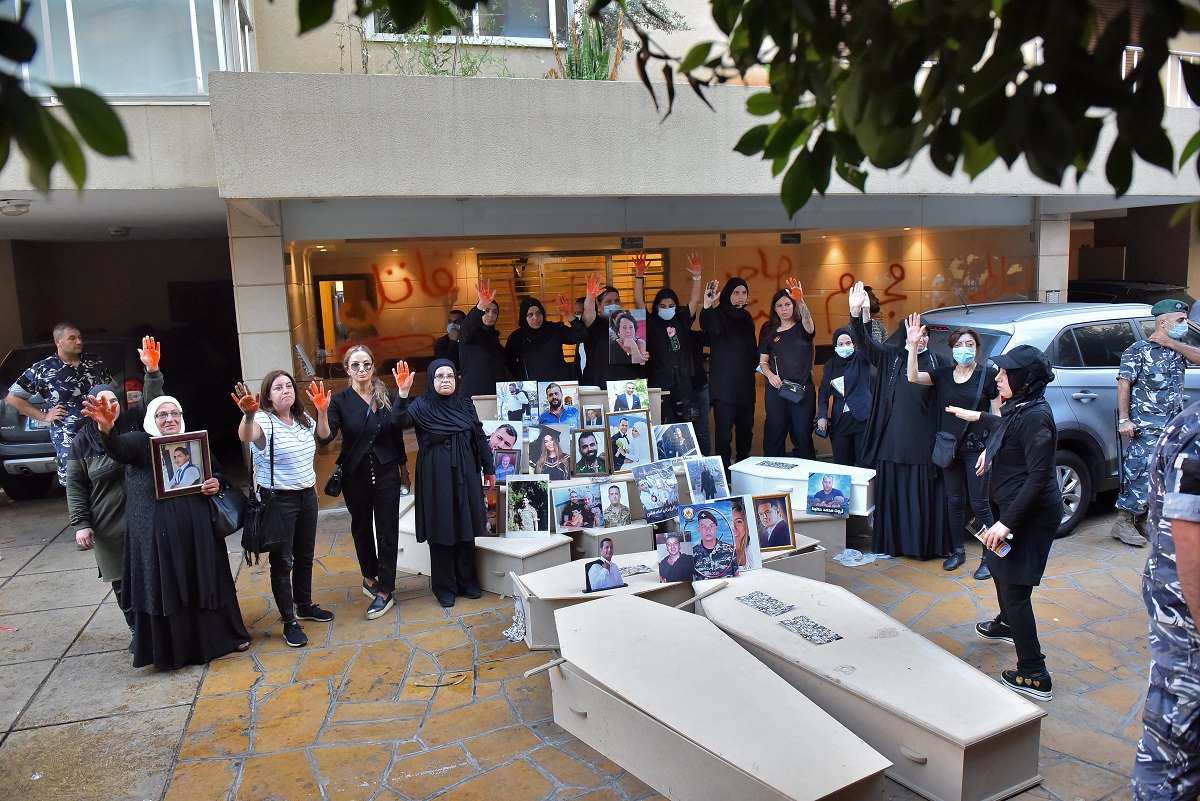 Lebanon's officials keep getting off scot-free
In July, interior minister Mohamad Fahmi's security guards clashed with victims' families who called for a protest to voice their objection over Fahmi's rejection to question Abbas Ibrahim, head of the General Security bureau, one of the country's top security agencies.
During the same month, we were told by the FBI that the ammonium nitrate storage that detonated at the Beirut port and dashed the city into smithereens was one-fifth of the original shipment and that the blast could have been six times more destructive. But one must ask, where did the rest of the cargo go?
A year after the Beirut port explosion, the Anti-Racism Movement reported that some victims were left out of the official victims' lists simply due to being of "marginalized nationalities" – migrant workers, and Syrian or Palestinian refugees.
As we mustered some strength to face the Beirut blast's first anniversary, Human Rights Watch had gathered over a hundred pieces of official correspondence between the Lebanese government and security officials prior to the Beirut blast, demonstrating that many of them, including the Prime Minister's office and the Presidency, knew about the dangers posed by the hundreds of tons of explosive ammonium nitrate stored in deplorable conditions in the Beirut port, less than a mile away from crowded residential areas.
On August 4, thousands of protesters took to the streets to commemorate those lost and injured in the Beirut port blast, as well as to demand justice and let out their anger at the lack of progress in the investigation into the explosion and the resistance by politicians to face any semblance of justice.
In other news related to Lebanon's perennial escape of justice, the Special Tribunal for Lebanon, founded to investigate the 2005 assassination of former Primer Minister Rafik Hariri and other politicians and funded by both Lebanon and the international community, ceased its operations in July due to lack of funds.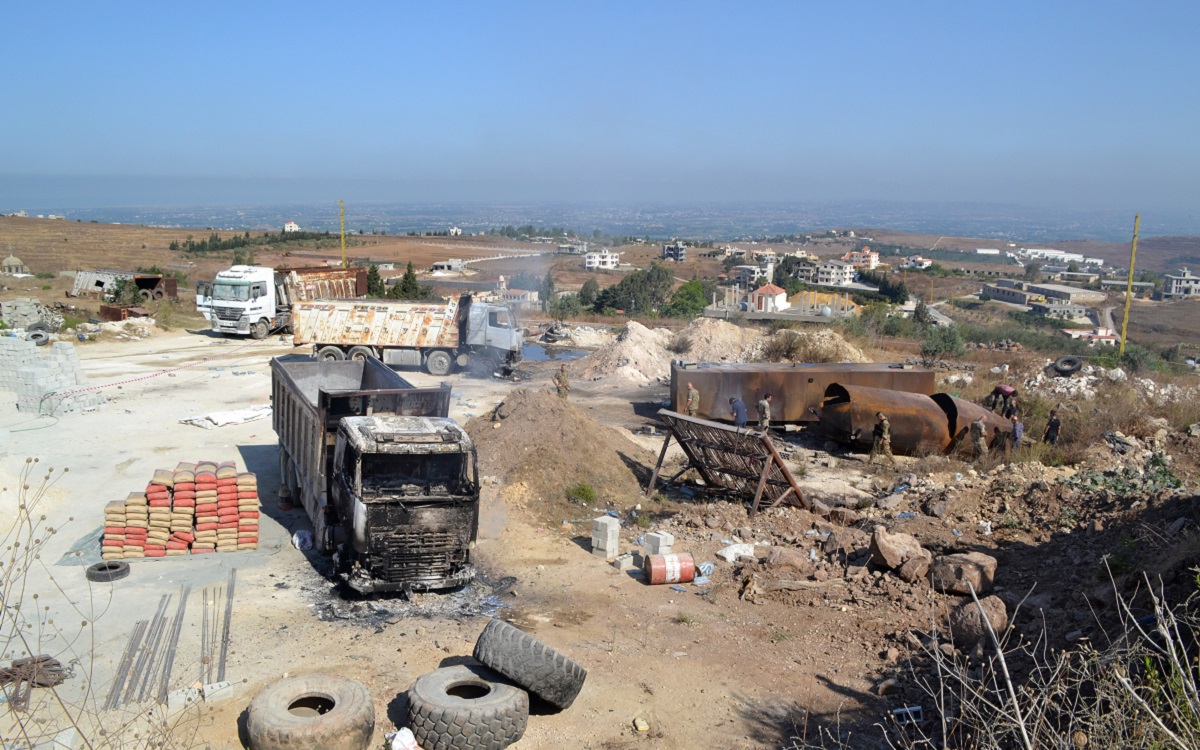 Running on empty and short-term solutions
Soon as the summer arrived, Lebanon was engulfed by darkness, and Beirut's city lights were spirited away. Vehicles queued bumper-to-bumper at dry gas stations and tensions over scarce fuel supplies resulted in manslaughter.
Amid acute fuel shortages, more than 30 people fell victim to a fuel tanker explosion in Akkar, Al-Tleil, on August 15th, when desperate residents—who were trying to take social justice into their own hands—along with army members raided the tanker and confiscated the stash. Lebanon's troops had been deployed to force petrol stations owners to sell the fuel they have been hoarding in hopes to make gains when prices soar once fuel subsidies are lifted.
Hezbollah, the super political actor, spared no effort in feeding on the ramshackle economy and political system to reinforce its dominance, advance its interests and prove they can provide solutions for the comatose state. 
The Iran-backed party's leader, Hassan Nasrallah, defied both the Lebanese government and the U.S. by importing Iranian fuel in September, turning a blind eye to the U.S.-imposed embargoes on Tehran and orchestrating a PR scheme.
By October, the Turkish company, Karpowership, which has been supplying Lebanon with electricity off of two floating power plants for eight years, ceased its contribution after its contact with Electrictie du Liban expired. The Turkish firm had also claimed that Lebanon's state electricity company owes it at least $100 million overdue payments. 
An investigation report by L'Orient Le Jour found that the Lebanese state could have purchased the Turkish barges for the same amount of profits Karpowership generated, or better yet, built almost three land-based power plants for a marginally bigger fee than that paid to the Turkish company.
Meanwhile, Iraq is currently providing Lebanon with one million tons of crude oil over the course of a year in exchange for medical services, and in a U.S.-backed framework financed by the World Bank in a loan form, Egypt will supply the crisis-hit country with natural gas via the Arab Gas Pipeline (AGP) that passes through Jordan and Syria. This energy plan, still under negotiation and restricted by U.S. sanctions on the Syrian government of President Bashar al-Assad, calls for either an exemption from Washington or navigation of the sanctions where Syria is not directly paid for the service it's providing.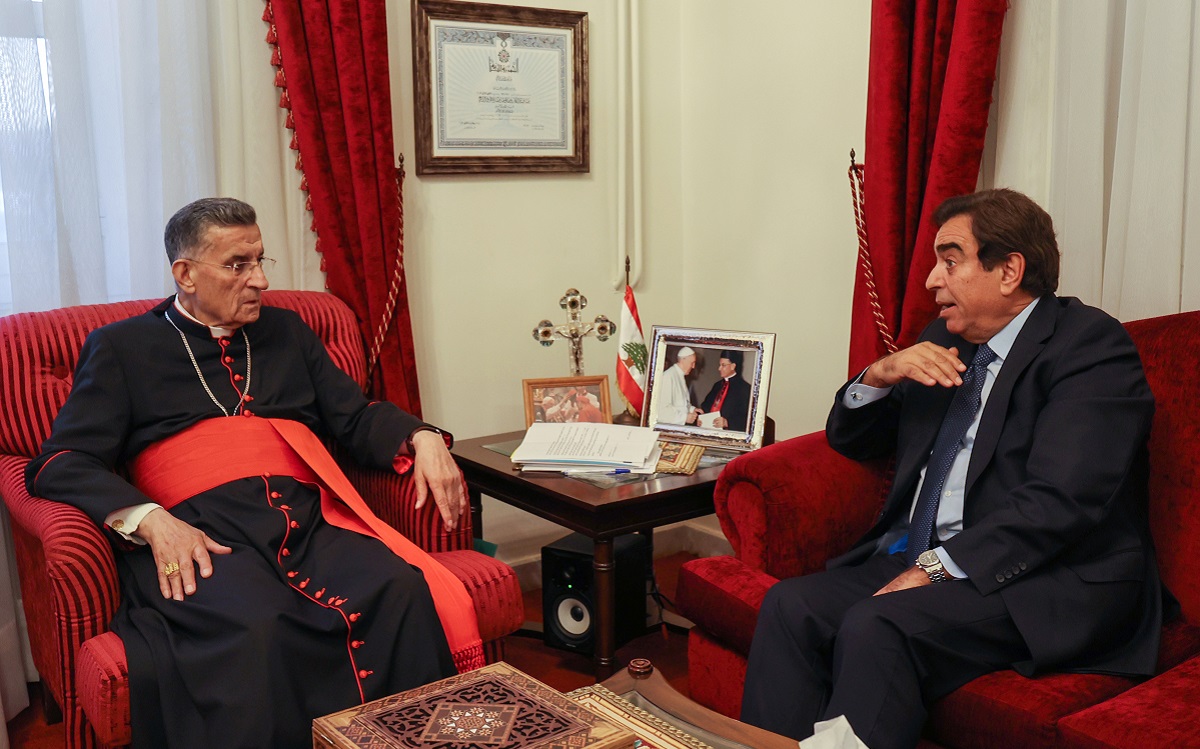 Corrupt governments and a diplomatic rift
On September 10, a government was formed after a 13-month political stalemate. Ex-premier and billionaire Najib Mikati, who was named in Pandora Papers – among other political and financial officials – was designated to form a government, out of recycled old politicians as well as new faces, that serve the ruling class interests.
Former Prime Minister, Saad Hariri, who was tasked with the formation before Mikati and yielded to the impossible mission, had been locking horns in a political dispute over the Free Patriotic Movement, the president's party, being granted a blocking third.
Regionally, Syrian President Bashar al-Assad secured a fourth term in office with a 95.1 percent vote share in the May 26th presidential elections that were branded a sham by the opposition and western powers. 
Based on the false notion that the war is over in Syria and despite rights groups attesting to the unsafety for refugees to return to Syria, Arab states pushed to normalize relations with the Assad regime and European countries demanded Syrian refugees to return to their country.
Criticism by Lebanon's Information Minister George Kordahi over Saudi Arabia's war with Yemen triggered a diplomatic rift between the oil-rich country and Lebanon. Despite the Lebanese government stating that the comments, recorded in August and aired in late October, do not represent official government views, Saudi among other Gulf nations were swift in withdrawing their ambassadors in protest over the comments. 
The gulf nations demanded nothing less than an apology from the minister coupled with his resignation, which Hezbollah's leader slammed accusing Saudi of stirring instability in Lebanon. Kurdahi, eventually, resigned and cleared the way for any minuscule hope left for crises-ravaged Lebanon.
When citizens are pushed below the abject poverty line, sectarian sentiments heighten and the nourishment of sectarian alliances intensifies, Mohammed Saifeddine, director-general at the Lebanese Economic and Social Council, told NOW back in September.
A month earlier, Druze villagers in Choueya, Hasbaya, southeast Lebanon, obstructed a truck carrying two rocket launchers returning from the Lebanese border where Hezbollah supporters fired rockets toward Israel. Hezbollah members then harassed Druze fruit and vegetable vendors in reprisal.
In another inflamed event, people took refuge in their bathrooms and hallways amid heavy gunshots that lasted hours and killed five during a Hezbollah funeral procession near Khalde, a town south of Beirut. Ali Chebli, the man being mourned, had been killed the day before by a Sunni Arab clansman in a deadly vendetta to avenge the murder of a boy from the clan the year prior by the Shiite group.
The climax of Lebanon's 2021 sectarian heavy clashes came in October when a four-hour gunfight erupted between supporters of Amal and Hezbollah movements and unidentified snipers in Ain al-Remmaneh, an area widely known for the bus massacre that triggered the 1975 civil war. The clashes, dreaded for awakening fears of yet another civil war, left at least seven dead and dozens wounded. The two Shiite parties accused Lebanese Forces of attacking protesters who were headed toward Beirut Courts of Justice to demand the removal of lead Beirut blast investigator, Tarek Bitar.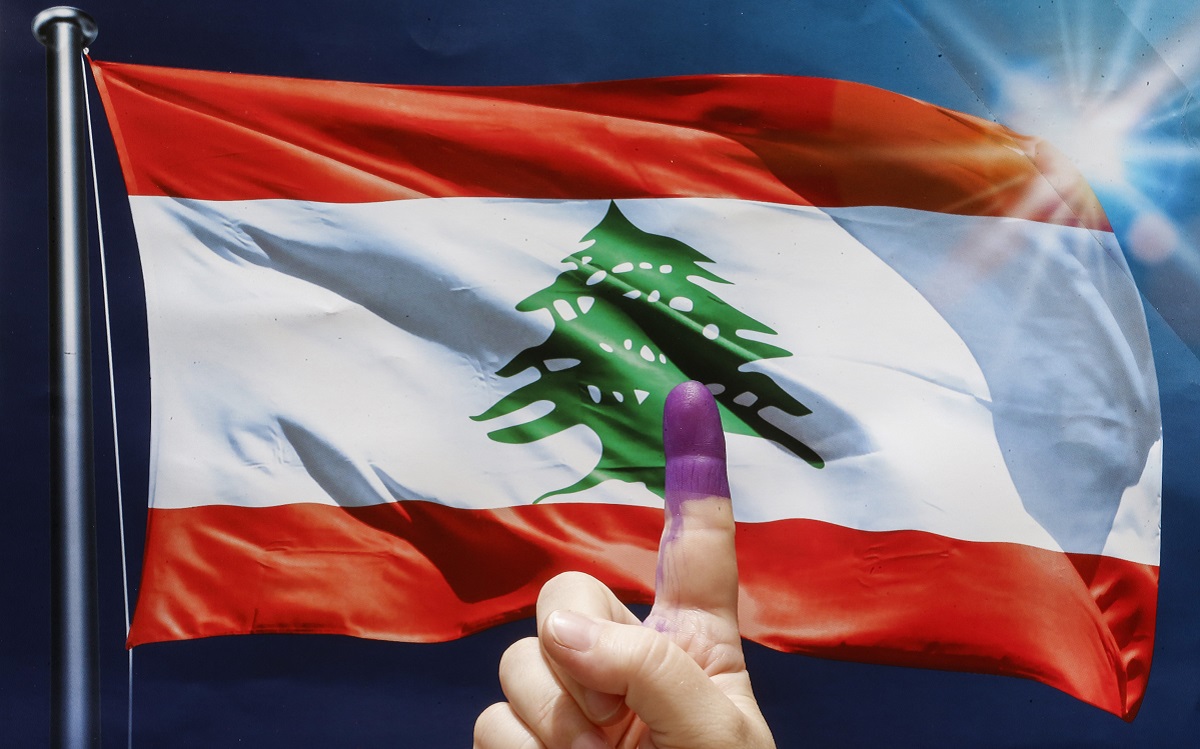 Elections fever
Amidst all the chaos, the upcoming 2022 Lebanese parliamentary elections might be a sliver of hope for many Lebanese with some opposition groups advocating for a civil state and organizing to reveal their electoral lists and agendas. Some reformist groups, such as Lebanon's Kataeb party and Lebanese Forces, put the past behind and claim they are among the opposition despite criticisms from October 17 groups.
Lebanon's Interior Minister announced on Monday that the parliamentary elections will be held on May 15th, instead of the previously set date of March 27. The elections will be the country's first since thousands of disenchanted protesters thronged the streets, and mobilized a country-wide series of anti-government demonstrations to denounce political corruption.
On December 21, it became official for Lebanon's diaspora, who registered 225,000 voters – a record number – to vote in the districts they are originally from, instead of only six MPs, an appeal the FPM was pushing for, and Lebanon's Constitutional Council ruled against.
Sally Abou AlJoud is a multimedia journalist with @NOW_Leb. She is on Twitter @JoudSally.